It's one of Pantone's colours of the year and we just can't get enough of it. So fresh and vibrant, it's easy to introduce elements of yellow into your wedding story to make the sun shine whatever the weather.
Cheering yet elegant, these yellow glass candles make excellent gifts or could be used to add dashes of colour to a tablescape. Warm, incense-infused notes of sunshine emanate once lit.
Sunshine Bloom Candle £28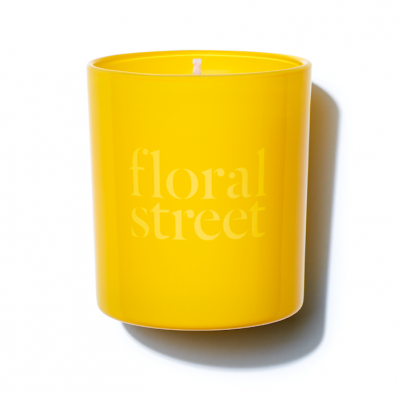 Fenton's Founder, Laura Lambert, is passionate about transparent, ethically sourced, quality jewellery. She launched her brand with the intention of offering real choice and fair pricing to her customers for whom she believes choosing an engagement ring should be an ultimate expression of love. Dazzling yellow sapphires are have become a popular choice recently. Not only for their beauty and durability, but because of what they symbolise: traditionally, they are believed to attract wealth, open the mind, and calm and balance the soul. Sounds ideal for a marriage.
Trilogy Oval Yellow Sapphire £2,750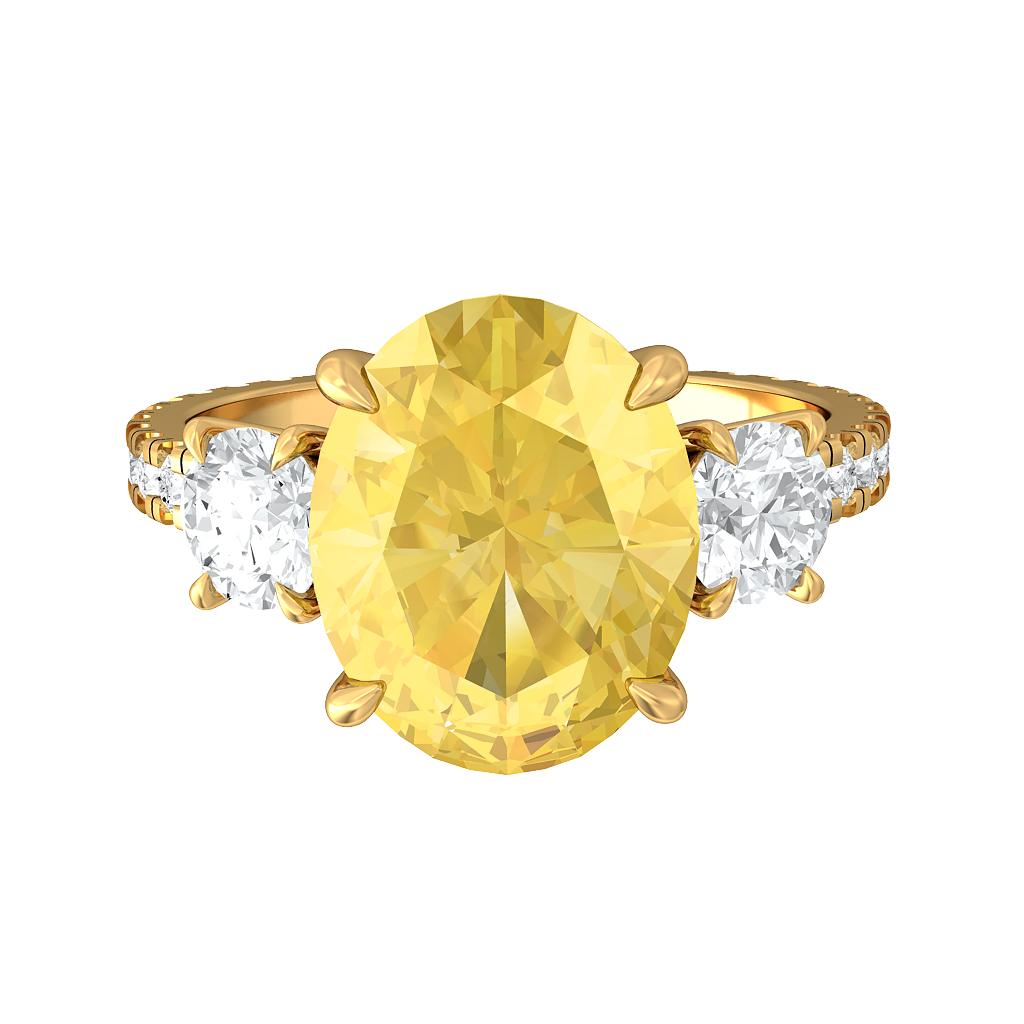 "Whether the weather be fine, or whether the weather be not" ensure that sunny feeling pervades by decorating with feelgood.
Rope word £14.95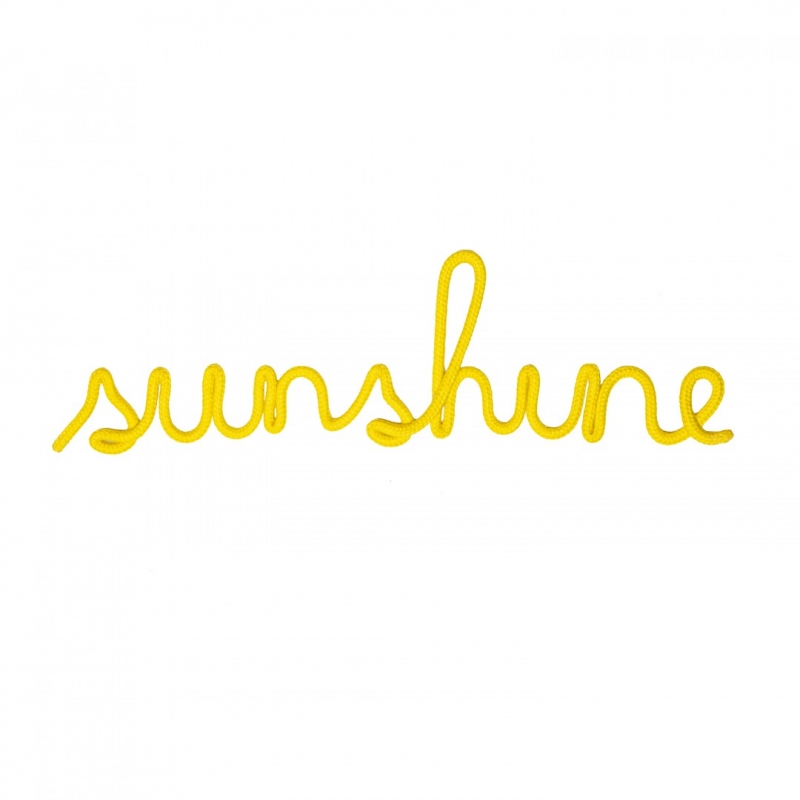 Oversized, over-the-top and utterly fabulous! The Cassia hat from Merve Bayindir's Spring Summer 2021 collection is formed from sheer silk abaca and feathers. Each headpiece is made to order, so allow around 15 days for delivery.
Cassia hat £750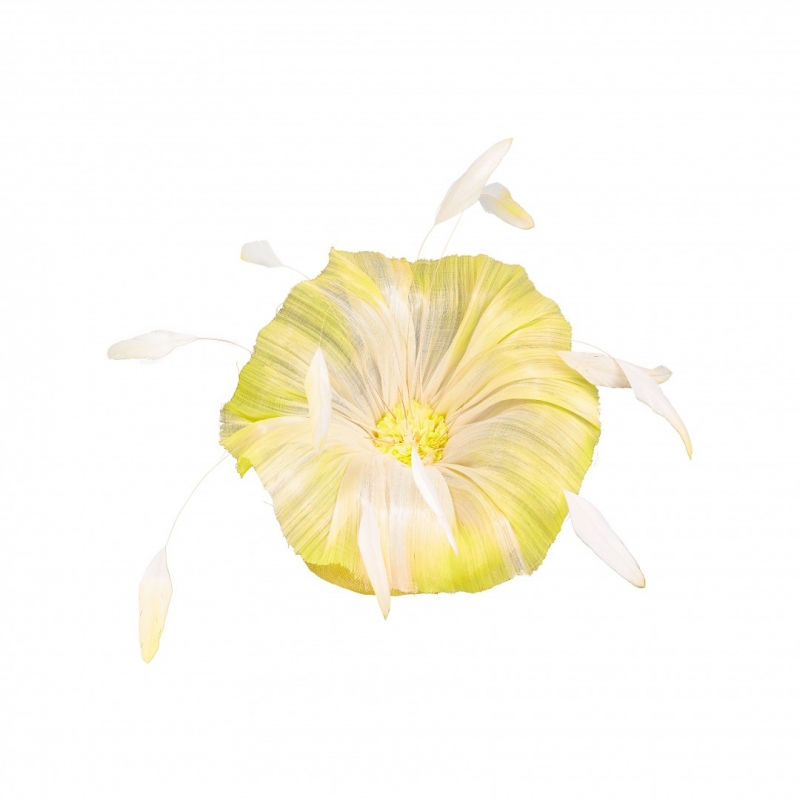 This stunning lemon-yellow raw silk coat has been designed with weddings in mind, although it would also work beautifully for any other formal occasion.
Delphine Coat £495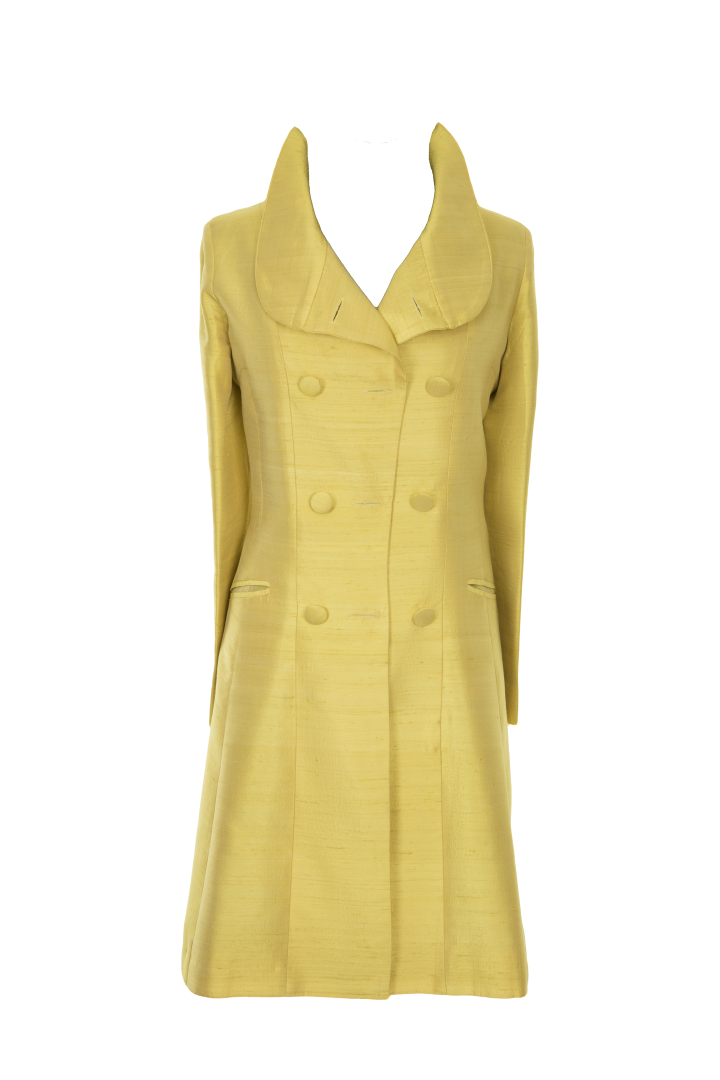 All things bright and beautiful? A lacquered tray would make a wonderful gift for a sociable couple and we have one to giveaway. (Details coming soon)
Scalloped Tray From £175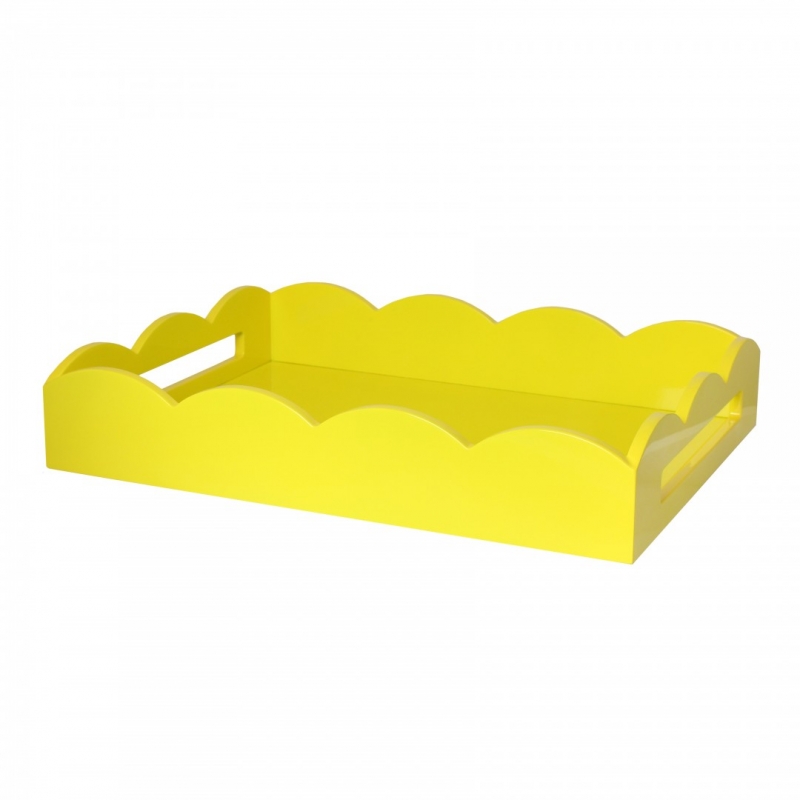 The combination of chrome yellow and bone white is both current and classic, making this micro-bag supremely stylish.
The Emma Bag £1,530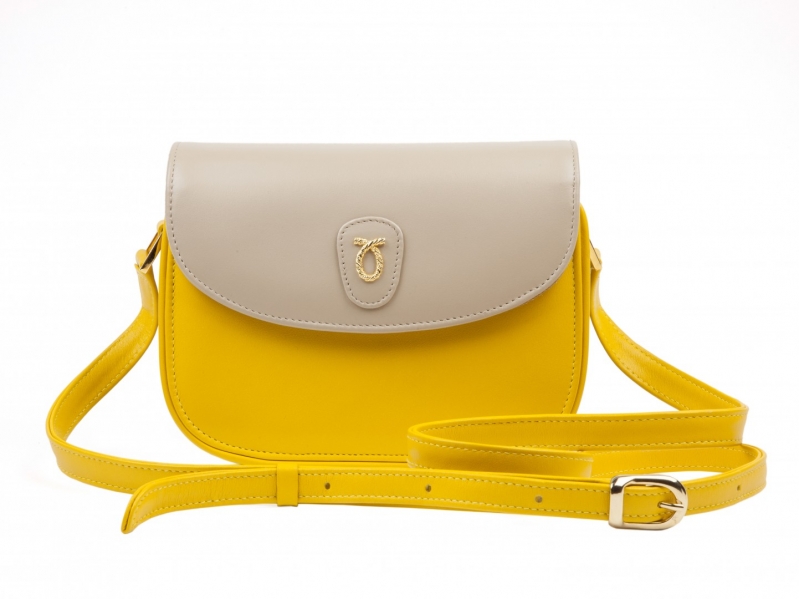 Yellow acetate frames and blue lenses keep out the glare but keep up the happy vibes.
Sunglasses £76.99
https://www.selectspecs.com/sunglasses/guess/gu8229/ss6703.93.html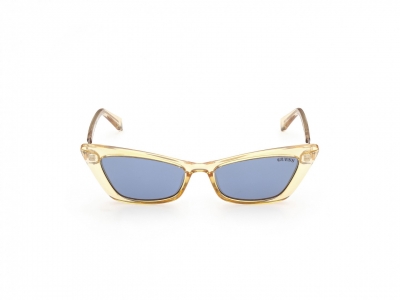 A large four-wheel suitcase from John Lewis that will stand out on the carousel!
Orlando suitcase £66.50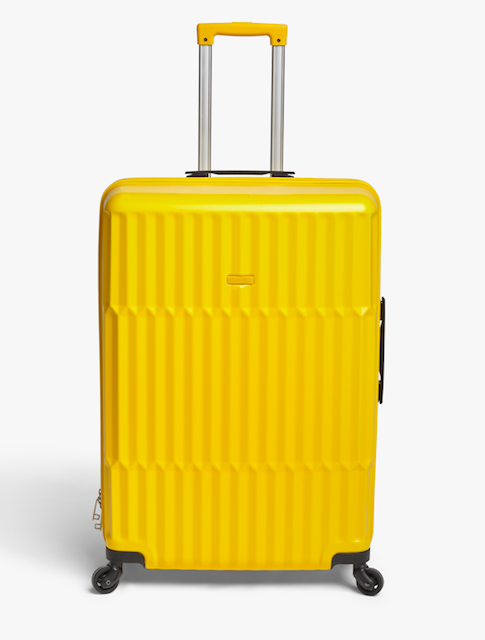 The delicate yellow embroidery on this bra and pant set from M&S gives it a luxe edge that belies the high-street price.
Blossom embroidered bra and knickers Bra, £20, Knickers £8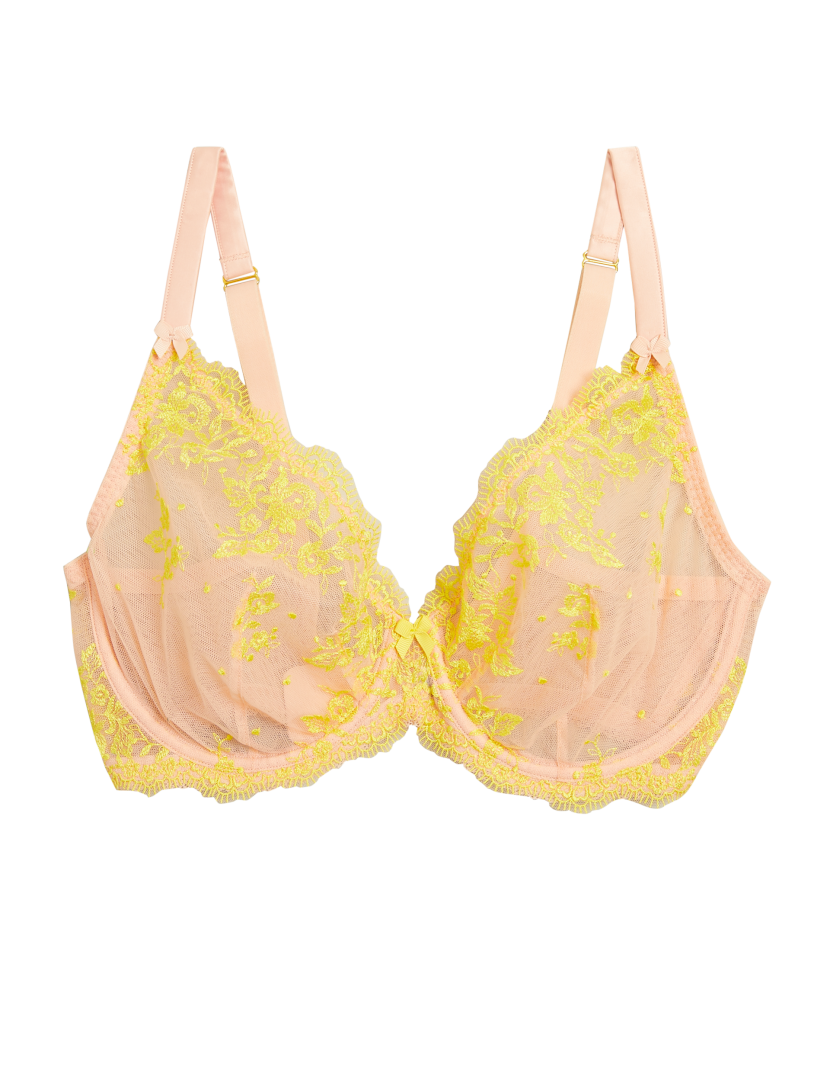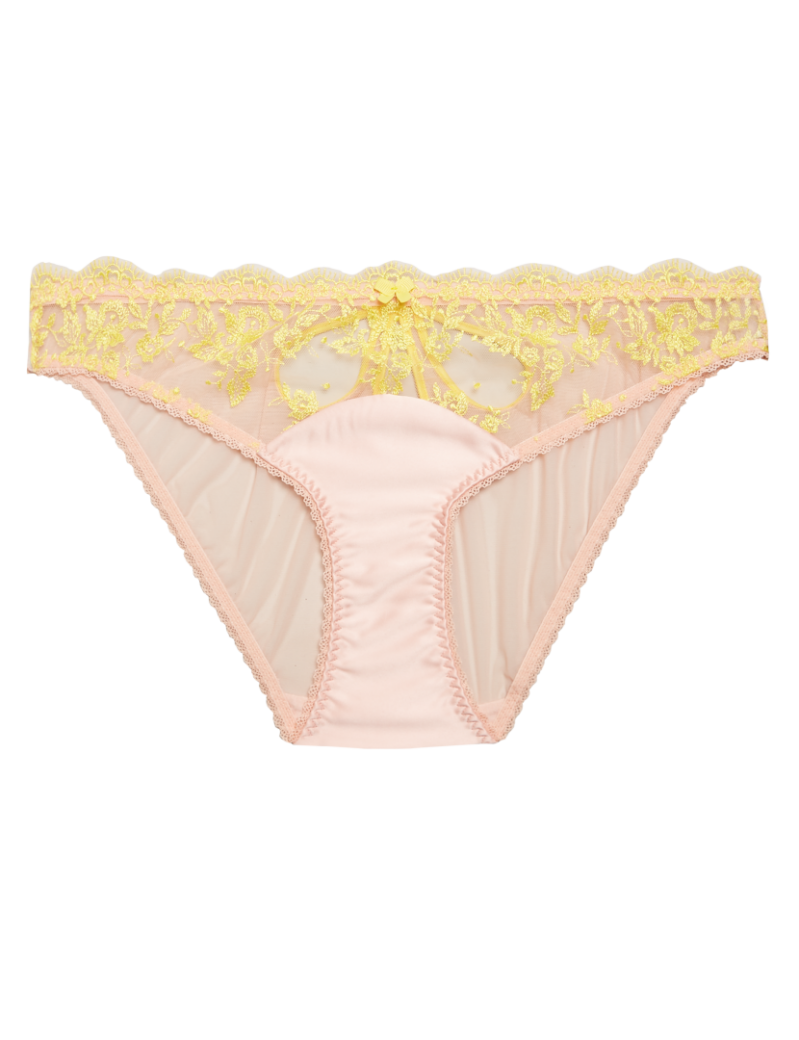 The gold metallic silk minidress from cult designer brand, The Vampire's Wife, could work as well for the bride as it could for a guest. Either way, whoever wears it will be the smartest person there.
Mini-Festival Dress £1,395