Its website claims it is 'one of Berkshire's best kept secrets' and indeed the winding drive up to the 4,000-acre Wasing Estate has something of the fairy tale about it. There's a sense of leaving the everyday behind and the magic is further intensified on departing the car park as you walk through a wooden door (like something out of Narnia) to be met by the grand picture-perfect courtyard ahead.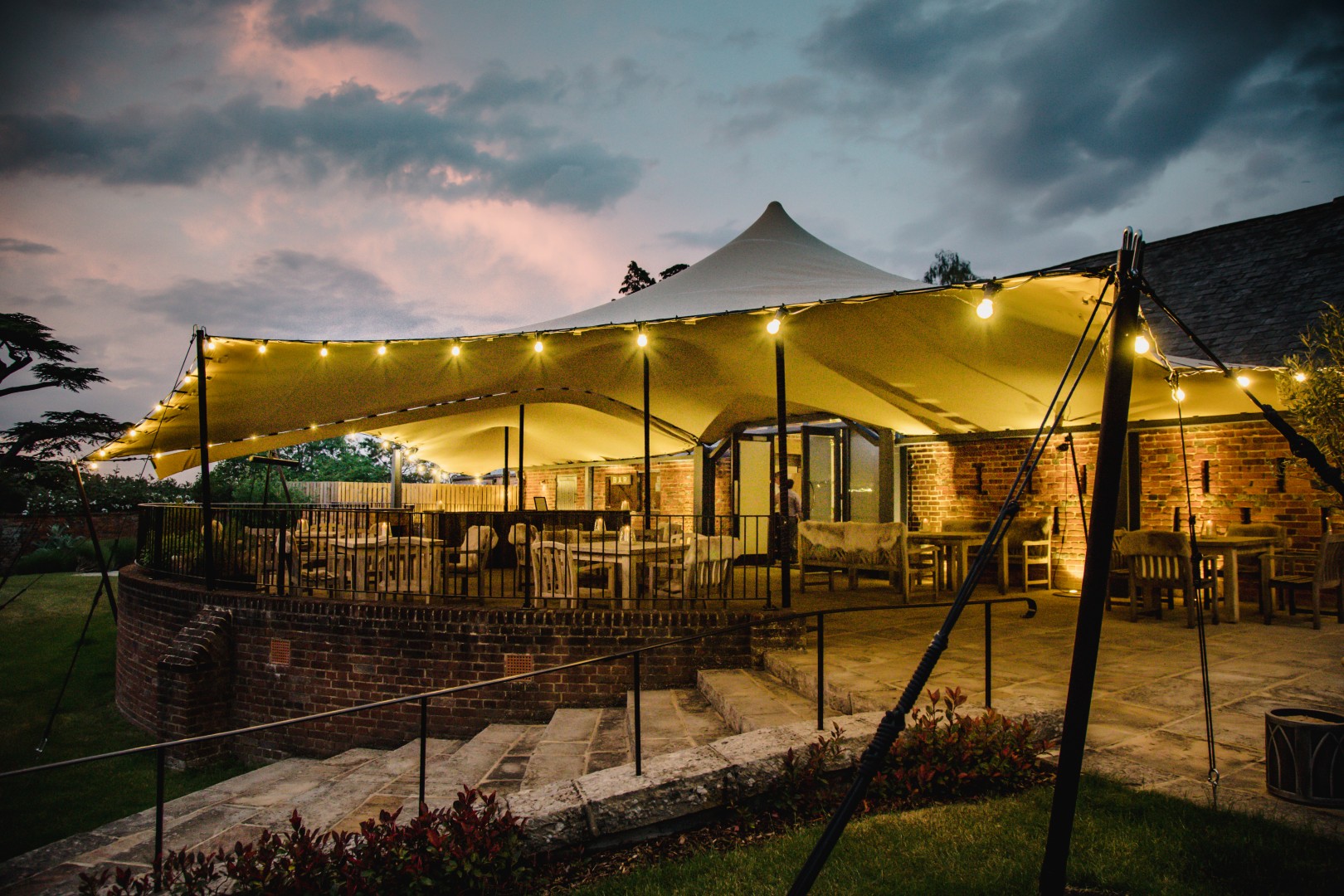 Wander to your right and you will find the small fifteenth century white chapel which serves the local parish, and is available for couples wishing to have a traditional church wedding, and to your left the listed castle barn which houses the dining area, bar and – new for 2021 – covered terrace. From there you will have to meander through the estate to discover for yourself the many gems on offer; the pretty Victorian Summerhouse, complete with hand-painted mural (ideal for civil ceremonies); the sleek converted Garden room (also licensed for services) with its bi-fold glass doors which run along a whole side of the building, opening up onto a well-kept rolling lawn. The myriad historic buildings, all converted with comfort, enjoyment and romance in mind.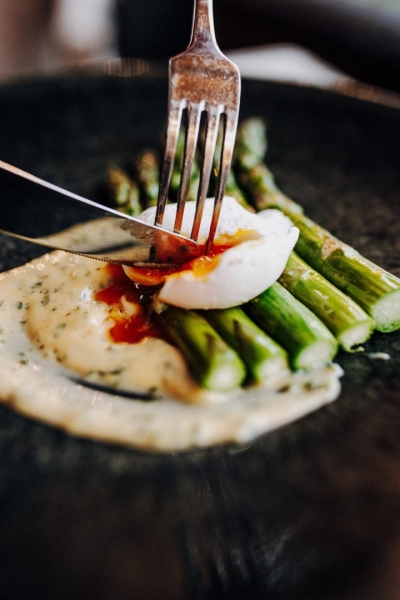 The accommodation may, I suspect, be key to making your big day truly memorable; a bridal cottage for the night before, a honeymoon suite complete with what is reputed to be the biggest bed in the county, a groom's room for gathering together pre-ceremony and then the Stables Bar and Lounge which is ideal for guests to congregate over an aperitif or even at the end of the night to enjoy an impromptu after-party: a nightcap in front of the roaring fire to rehash the day's events.
The inventive and beautiful use of original structures is second to none: your guests will never forget a night in the Granary which sits atop carved staddle stones and, in common with the Dovecote with its winding stair, has a divinely deep copper freestanding bath placed within the comfortable king-sized bedroom. Other accommodation is equally well-conceived and in-keeping with the blend of traditional style and contemporary comfort which pervades this breathtakingly pretty piece of quintessential English countryside.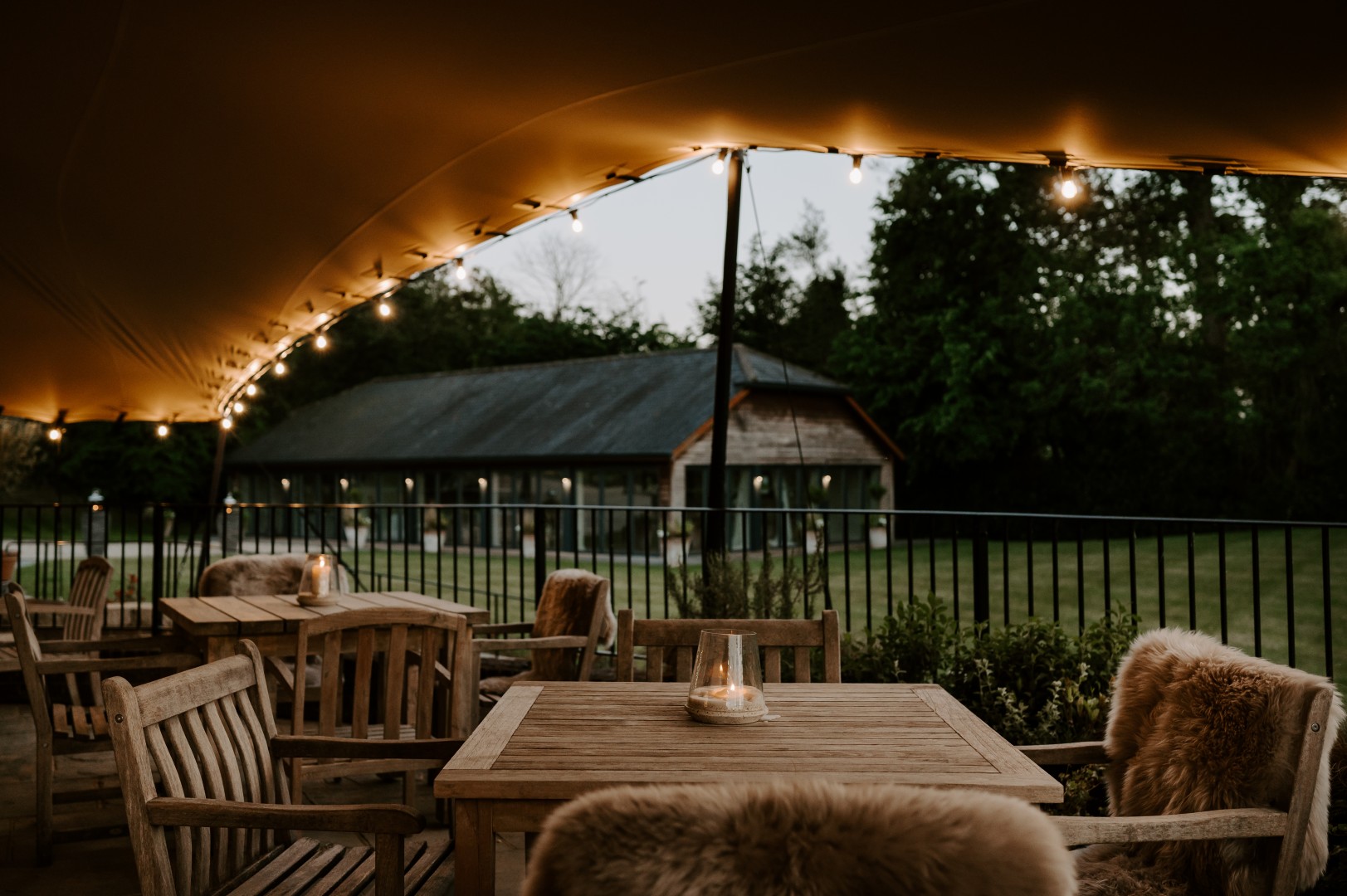 The attention to detail is obviously a source of personal pride to all of the friendly, helpful staff. One quickly realises that any faith, style, or theme will be enthusiastically embraced and made special, every dream realised. Accommodation Manager Cathy will check in all guests and go to every effort to make sure expectations are met and all individual comforts have been provided.
Events Manager Linda has worked tirelessly through lockdown to ensure the new covered terrace will be a safe, usable space year-round. Twinkling lights, sheepskins on hand for added warmth, a huge firepit, speakers, heaters and generous tables and chairs make it picturesque (think of the photos!) and also comfortable and cosy.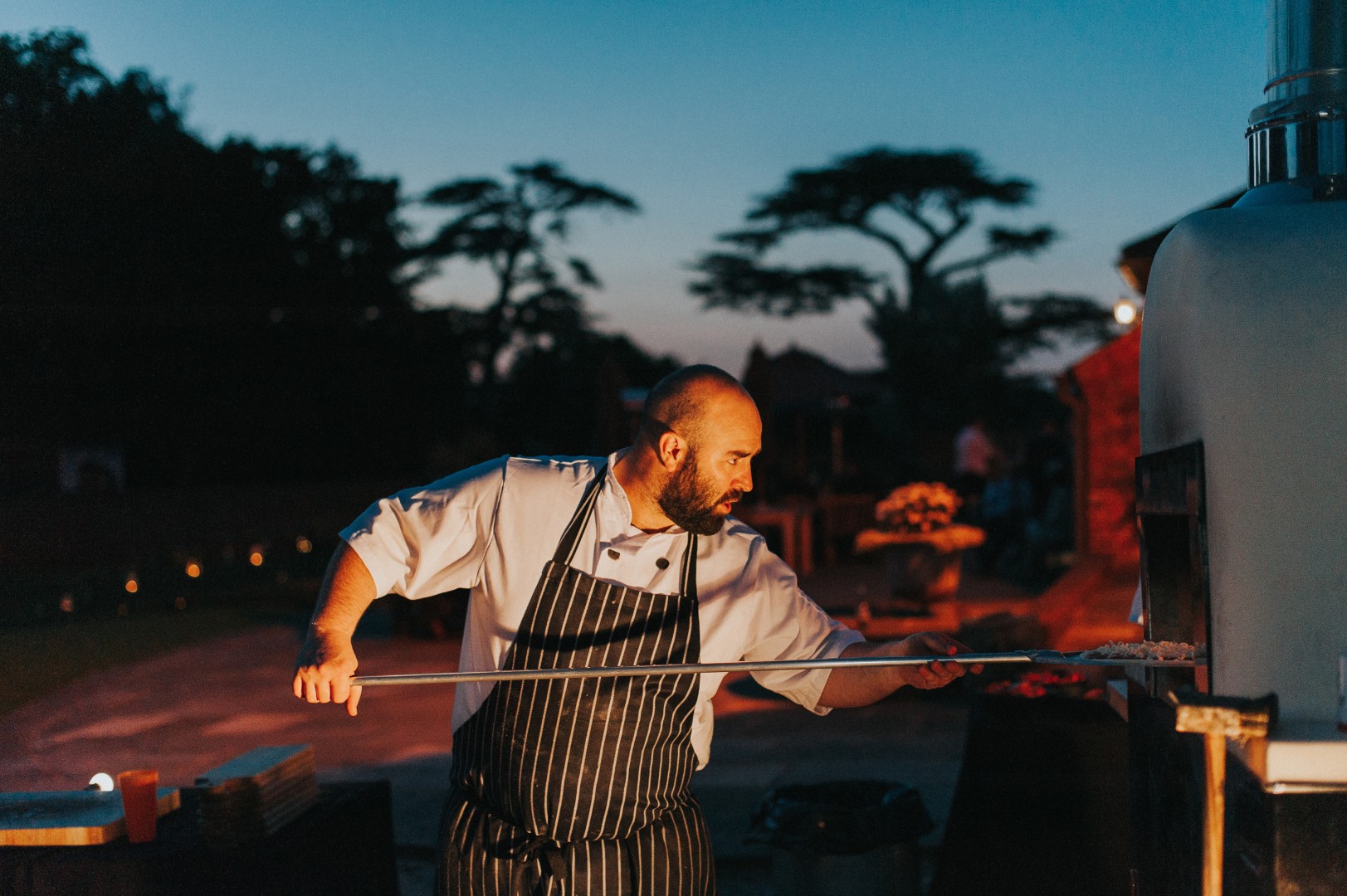 There's even an outdoor kitchen, presided over by Executive Chef, Stu, who – given the chance – will wax lyrical on his 'Estate to plate' philosophy – the importance of locally sourced food (including venison from the estate); his personal delight at excelling guests expectations when dietary requirements have to be met, and his impeccable yet laid-back approach to fine dining. Speaking of which, the food at Wasing is unilaterally exceptional and provides yet another memorable facet to this extraordinary location.
In all, an idyllic venue for a magical day.