Dave Hemingway's new band Sunbirds will release their debut album Cool To Be Kind (with cult producer Teo Miller) on 27 November 2020, on the independent label Nectar Records. Having retired from the live scene at the back end of 2016, the former Housemartins drummer and Beautiful South vocalist has been keeping busy with guitarist, songwriter and collaborator Phil Barton (who joined him for the 2012 album Sweet Refrains, recorded once the Beautiful South had become simply, The South) with Cool To Be Kind signalling the arrival of the new band, new songs and a new sound. The formation of Sunbirds also sees the introduction of Laura Wilcockson on vocals and violin, with session drummer to the stars, Marc Parnell completing the four-piece line-up. Here, Dave and Phil talk personal words, 'normal jobs' and the ruthless industry.
The album.
PB: I'm really proud of it. I've been really lucky in the people I've been able to work on it with – I know that sounds a bit cliché. The first time we played together, it felt like we had played together for years, so I knew recording it was going to be a walk in the park –the chemistry was there already.
DH: It's like Americana (that road trip feel) without the Americanisms, with British references rather than American ones. I'm very happy with the songs and I was pleased that we managed to finish the album just before lockdown came in. I'm just looking forward to getting it out there and seeing what people think. 
The lyrics.
PB: I've personally been through a bit of a mad time in the last four or five years, so the songs are reflective of that. Coincidentally Dave has also had a really rough time, so they really resonated with him which was nice. I say nice – a bit sad really. Some of the songs are really personal and that's probably why a sense of finding yourself and belonging comes across.
The frontman.
PB: Dave should've been an A&R man because he's got a great ear. He can tell when something's brilliant and when something's not. In that way he acts as a quality control officer, the filter, so the songs he doesn't like won't get through to the album. He will chip in with little ideas here and there which can change things drastically. He's brilliant to work with, we don't argue, we tend to agree on things.
DH: I am a bit shy and it's a struggle. When you're in front of a band singing, you're not supposed to be shy, you're supposed to be an extrovert which I'm certainly not. I've been doing this for quite a few years now and it hasn't got any easier. If anything, I've become more introverted than I used to be. You've got to put the work in to change your persona when you're playing gigs, just for a while you've got to make yourself into someone else.
The jobs.
PB: When I joined The South, I was working in the NHS. People always expect their musicians' lives to have been completely devoted to music – which mine always has been – but I've not always been lucky enough to do music full-time. I did like my job because I felt like I was doing something worthy and good with my life – that might sound a little self-righteous. Then everything came to a head and I was burnt out, so I started to question everything that I was doing. Some of Cool To Be Kind reflects that and I find myself now in a different place. I've left the NHS and I'm doing music full-time now. This what I want to do, what I'm supposed to do.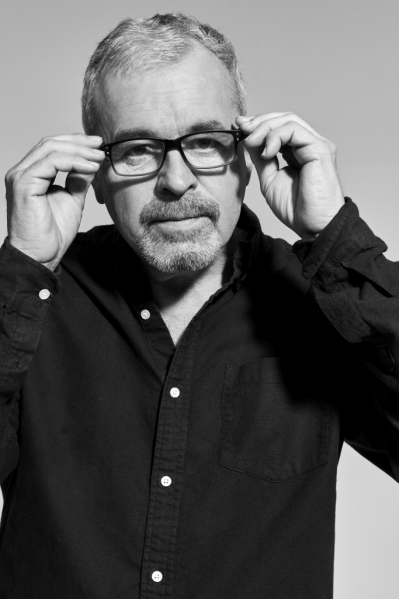 DH: Before I joined The Housemartins, I had quite a few jobs. I worked in a jobcentre, an office, and then I worked in a car dealership. When I had the office job I'd always play in bands at night because Hull had quite a thriving music scene at the time. I'd always been around music, but I needed a 'normal job' to make a living. But then joining The Housemartins, that came to an end. I quit my last normal job on 6 March 1987 – at that time fax machines were high tech.
The industry.
DH: It's an industry of total bullshit. It's cutthroat. You don't pretend anyone in a big record company is your friend. That's not to say they're not working for you, for the same thing you want, but don't kid yourself they're your mates, because they're doing it for what they want. That's fair enough, I'm not knocking it, but you've got to treat the industry like that – there's not much loyalty really. As long as you realise what the story is, and you don't expect them at your house for a few beers, then you'll be alright.
Cool to be Kind is out 27 November.