January 25th is traditionally Burns Night, commemorating the life of poet and lyricist Robert Burns and his contribution to Scottish culture.
The first supper was held in memoriam at Burns Cottage by Burns's friends, on 21st July 1801, the fifth anniversary of his death; it has been a regular occurrence ever since. A year later the first Burns Night supper was held on what they thought was his birthday, 29th January, but in 1803, they discovered his date of birth was actually 25th January 1759. Since then, suppers have been held on or about 25th January.
Traditionally Everyone stands as the haggis is brought in. It is usually brought in by the cook on a large dish, generally while a piper plays the bagpipe and leads the way to the hosts table, where the haggis is laid down. The host, or perhaps a guest, then recites the Address to a Haggis.
Address to a Haggis:
air fa' your honest, sonsie face,
Great chieftain o' the puddin-race!
Aboon them a' ye tak your place,
Painch, tripe, or thairm:
Weel are ye wordy o' a grace
As lang's my airm.
Burns Supper traditionally consists of 4 courses:
Starter
Traditional cock-a-leekie soup or cullen skink
Main course
Haggis, neeps & tatties
Pudding
Clootie Dumpling (a pudding prepared in a linen cloth or cloot), Cranachan (dessert of cream and raspberries with Scottish oats and whisky or Typsy Laird (a Scottish sherry trifle);
Cheeseboard
With bannocks (oatcakes) and tea or coffee.
(However there are some variations on this and/ore alternatives; such as vegetarian haggis, for example)
If this appeals to you, and you want to experience a taste of Scottish culture - you're in luck! The following Oxfordshire venues are celebrating Burns Night in various different ways. From set menus and live music to Whisky tasting and dance - there's something for everyone:
The Oxford Arms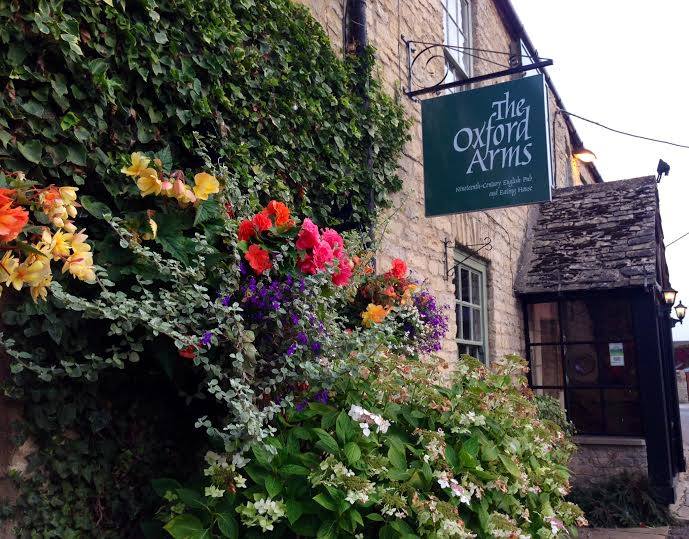 This award-winning 19th century dining pub in Kirtlington has been run by chef patron Bryn Jones since 2003. For Burns Night they are offering "A real 'earthy' Burns dinner with traditional Cock-a-Leekie Soup, Haggis, Neeps, Tatties and Cranachan, and don't forget about their extensive whisky list!
https://www.oxford-arms.co.uk/special-nights/burns-night/
Book online: www.oxford-arms.co.uk/#book
Troy Lane, Kirtlington, Call: 01869 350208
---
Ashmolean Museum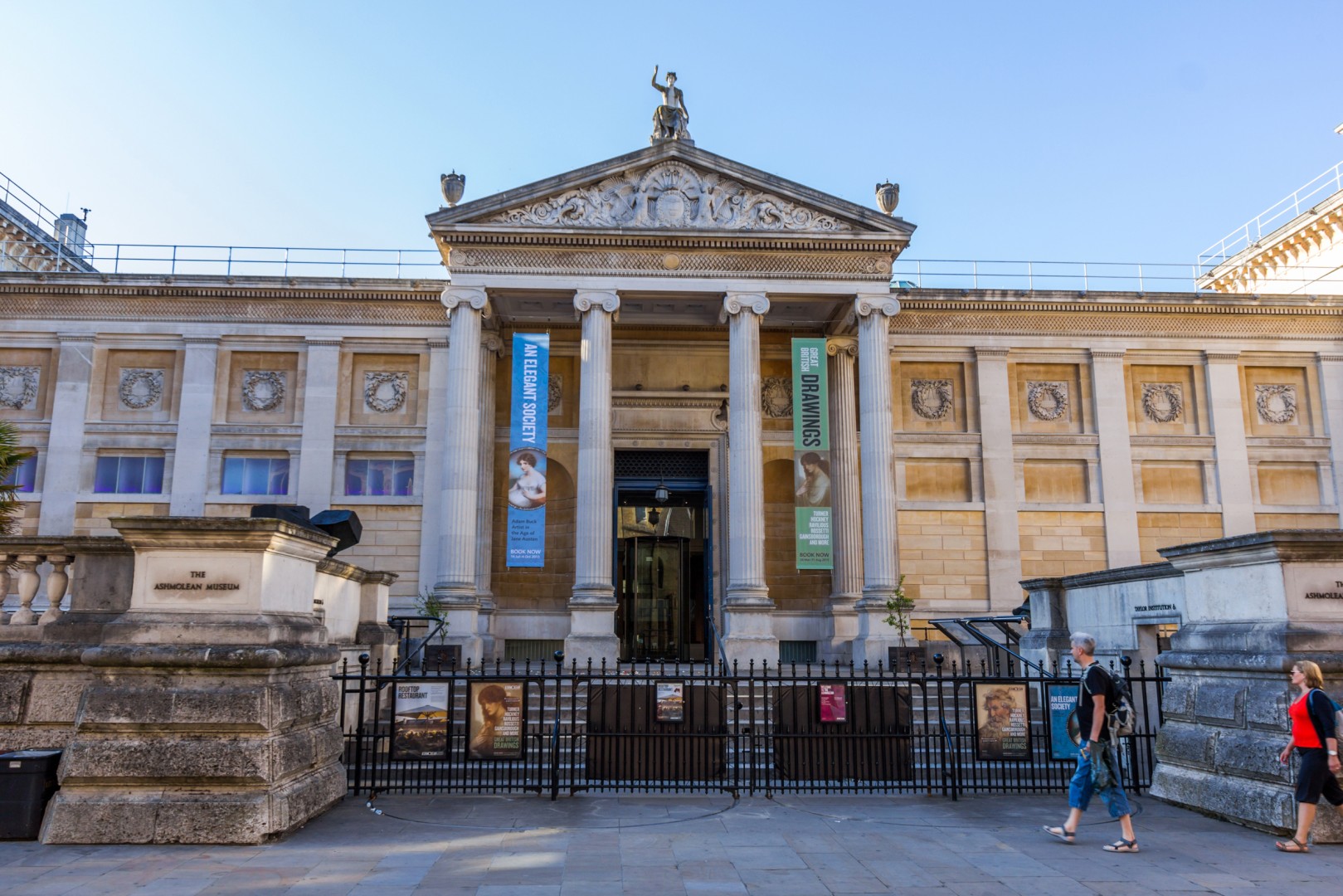 Join the Swinging Molly Ceilidh Band on Friday 25th January from 5.30pm in the Lower Ground Floor Café for a brilliant night of dancing, music, and fun! An experienced caller will guide you through the steps. All dancing abilities welcome.
www.ashmolean.org/event/burns-night-ceilidh
or: www.ox.ac.uk/event/burns-night-ceilidh
Beaumont Street, Oxford
Call: 01865 278000
---
Browns Oxford Restaurant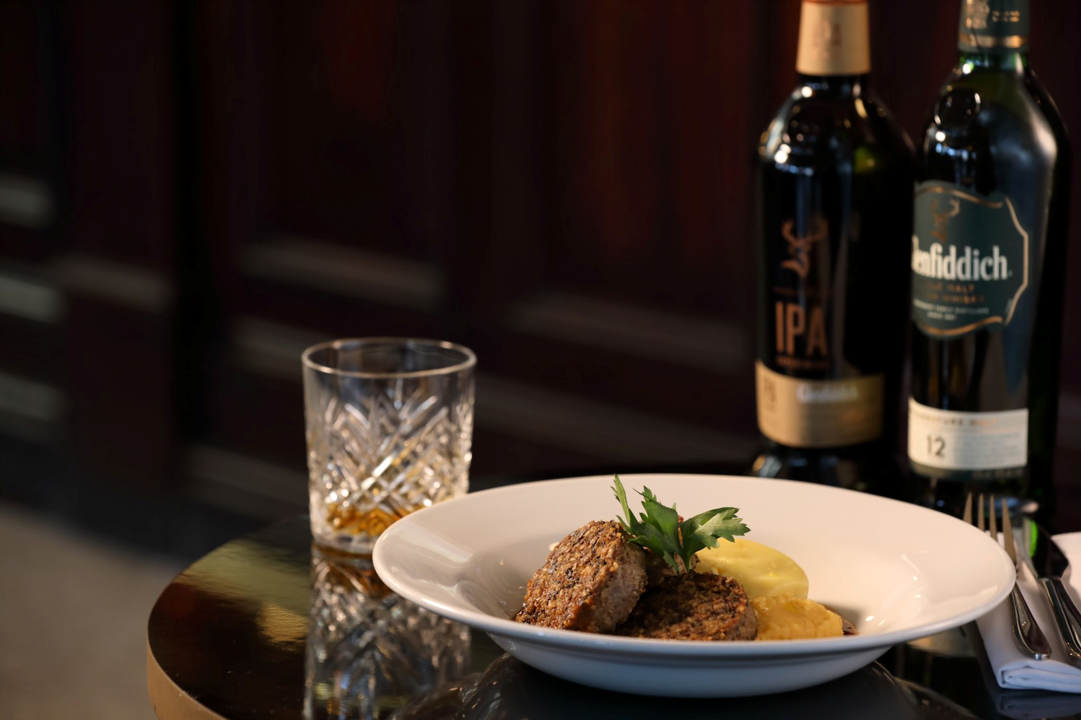 Browns Restaurant in Oxford have partnered with Glenfiddich who have tasted each dish and perfectly paired a whiskey for each course.
More information: Browns Restaurant Oxford - Burns Night
Or book your table here: Browns Restaurant Oxford Table Booking
5-11 Woodstock Rd, Oxford, Call: 01865 511995
---
Eynsham Hall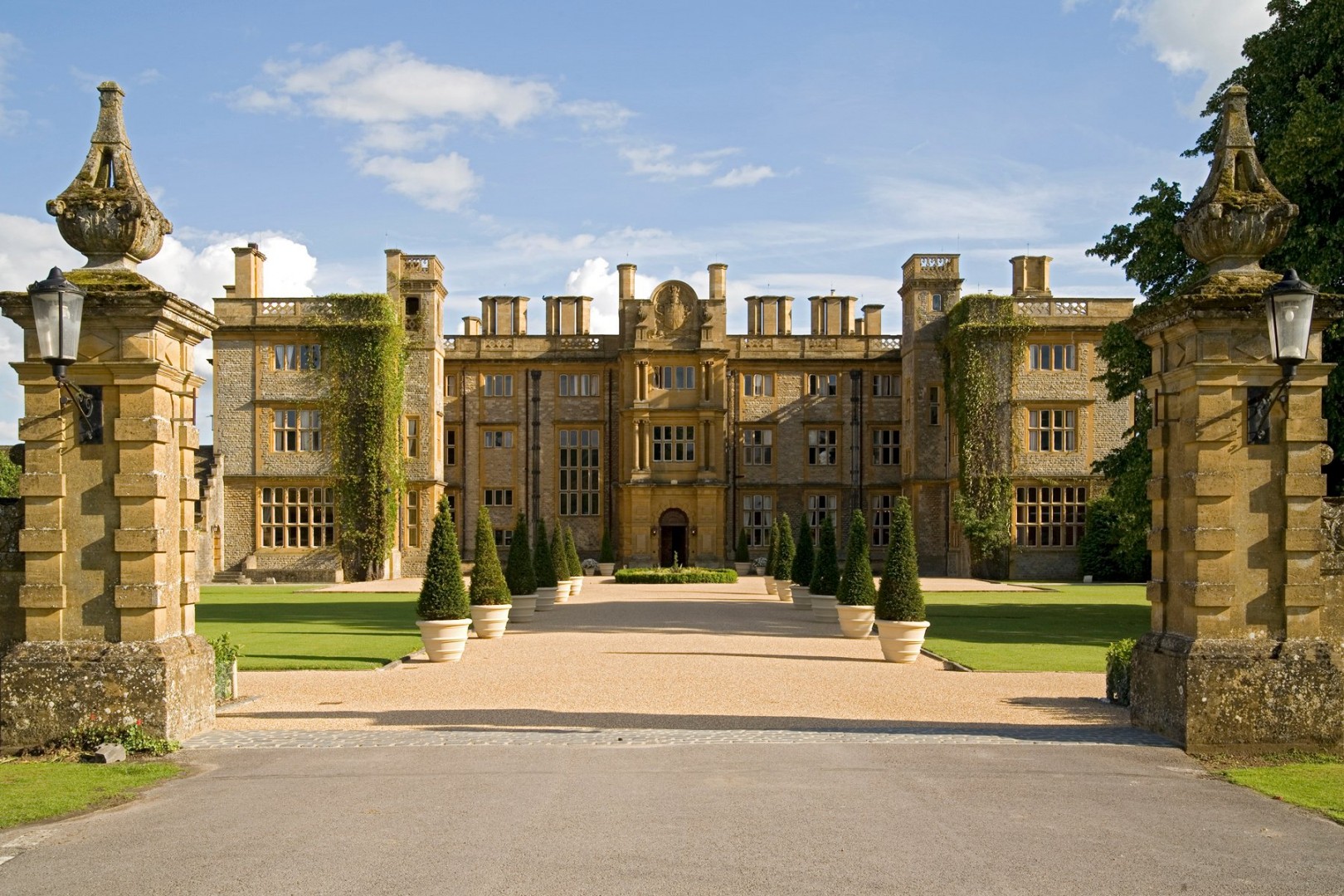 Join us at Eynsham Hall to celebrate the great Scottish poet Robert Burns. Meet for a glass of Prosecco before the traditional three-course haggis and a 'wee' dram of Scotland's finest is served. Includes a piper and an 'Address to the Haggis', followed by Scottish ceilidh dancing.
More Information: Book a Table
Eynsham Hall Hotel, Witney,
Call: 01993 885200
---
The Eagle and Child

Join us for Burns Night at The Eagle and Child in Oxford from 21st– 26th January 2019. In celebration of the life of the famous Scottish poet, Robbie Burns, we'll be offering an exclusive 2 or 3-course set menu starting from £13.95.
Enjoy a true feast of a menu packed with traditional Scottish favourites, such as smoked Scottish salmon and oatcakes; haggis, neeps and tatties; and a pulled lamb 'Crofters' pie topped with haggis mash. Before bringing proceedings to a close with a traditional Cranachan made from smooth whipped cream, sweet honey, raspberries, a dash of whisky and golden toasted oats — a dessert Rabbie himself would be proud of!
Plus, we'll be serving a complementary dram of new Glenfiddich Fire & Cane whisky alongside each of our menus from 21st– 26th January. For those after even more of a tartan-fuelled treat, why not add on a tailored whisky flight, featuring a Glen Grant 10yr, Auchentoshan 12yr and a Macallan Double Cask Gold.
More information here: Eagle and Child Burns Night
49 St. Giles, Oxford, Oxfordshire, OX1 3LU
Call: 01865 302925
---
The Banbury Cross Pub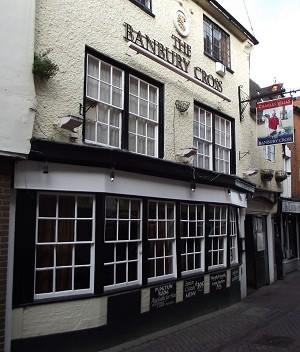 Hector Gilchrist, a great Scottish singer/guitarist from Ayrshire with a golden voice is well versed in the songs and poems of "Rabbie Burns". Hector will be once again joined by Liz Thomson from the Highlands, whose lovely voice and harmonies accompany him so well as the duo "Selkie.

A haggis, tatties 'n' neeps supper is available and Hector will be addressing the haggis in true Burns style. The haggis will be piped in by Pipe Major Steven Duffy who will then play some traditional tunes. There will be dancing from members of the Acushla Highland Dance Company
More information here: The Banbury Cross Pub Burns Night
7 Butchers Row, Banbury
Call: 01295 279014
---