Since March 2020, many of us have spent a great deal more time than usual in our homes. As most of the population has stayed at home to avoid the spread of COVID-19, our houses have served as offices, gyms, and schools, as well as forming our base for entertainment, food and pretty much anything else.
Unsurprisingly, as we spend so much time in our houses, much of the population has turned their attention to the peeling paint, chipped windowsills and generally overlooked corners of their homes. Of course, for some people, this may be a simple question of DIY – getting out the drill and cracking on with the job! For others, these needs are less superficial, for some the lockdown has underlined all the ways in which their homes simply aren't fulfilling their requirements anymore. In the cities many people have struggled to enjoy fresh green outdoor space, if their property doesn't have a garden. Others have found that their smaller, apartment homes simply cannot support or facilitate their lifestyle, and some just need that home office of their dreams. For those hoping
to move I have personally witnessed a massive change, both in the number and average age of my clients, but also their choice of property and demand for new property essentials.
Here are some trends I have seen which are sure to set the standard for property requirements in the new year.
LIFESTYLE MOVES
Traditionally at this time of the year I receive enquiries from pre-retirement clients, seeking
a move to the country, usually downsizing to a quieter rural village. This has changed. By far
the highest number of my new clients are young families, or couples thinking of starting a family away from the city in a village location where they are seeking a healthier lifestyle.
Many of my clients do still need access to trains for occasional trips to London, but people looking to retire to the country now have serious competition from a new generation. These are not second homes, these are their main homes, demand for period rural property remains high with the Cotswolds experiencing levels of demand not seen for years. Rightmove reported in November 2020 that areas with populations of less than 11,000 experienced the biggest rise in property searches, searches for Chipping Campden in the Cotswolds was up by 111%. This isn't just from buyers, quite often people are also very happy to rent long-term, the demand for high quality rural rental property has never been so high.
QUIET AND PRIVATE GARDENS
One key feature that I am asked about more and more, post-lockdown, is the availability of properties in urban settings with gardens or garden space. Of course, gardens are nothing new – nor is their presence as a must-have on a client list! However, the recent lockdown has shown many people that outdoor space accessible to them is now a necessity rather than a preference. During this period, many people without gardens have been unable to spend quality time outdoors.
From the number of requests that my colleagues throughout the UK have received for homes with gardens, it seems that for lots of people, having their own green outdoor space has become a vital and a necessary component of their next property.
HOME OFFICE
Another priority which many people are finding themselves in need of during this period is the space for a home office. For many, working from home is the new norm, and this trend does not look set to change any time soon. Many people have found themselves working from sofas or the kitchen table – not an ideal situation by any means! For others, this taster of working from home may have sparked a desire to work from home full-time, but they've found their space ill- equipped for the task.
Finding a property with either an existing home office setup, or enough rooms to ensure the creation of one in the future, is now vital. With many modern layouts being open-plan, for some people, having the capacity to create a closed-off office is essential – yet another thing to add to their list of property requirements. A note of caution however, something which varies more from location to location, more that house prices, is broadband speed. I personally live in a beautiful Cotswold village where the broadband speed is only 9 Mbps (on a good day)!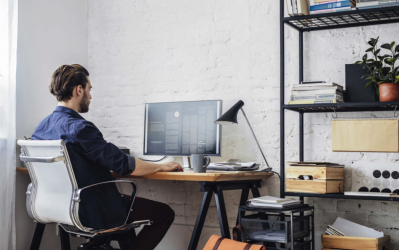 TOWN OR VILLAGE?
Clients increasingly want their new property to be close to local shops, without a long journey in the car. Are the transport links from your property reasonable enough? Could you even walk or bike to work from home? Can the children cycle to school? Many people no longer wish to undertake hefty commutes and are therefore reconsidering the location of their homes. Making sure your new property is within access of all the relevant amenities and facilities you might need is essential – in particular, a good village pub; walking distance to one of these continues to be one of the top must-haves for many of my clients!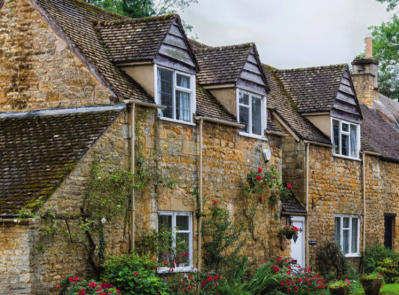 If you have any further questions about moving in 2021 and how we can help in your search, then get in touch with us today
at county-homesearch.com or call 0333 939 8300