Oxfordshire-based Chloe Noke has turned her talent for drawing into a thriving career, making art out of our bricks and mortar.
How long have you been working as an artist?
I did private commissions for close friends and family throughout my time at University, and officially launched my business in April 2020.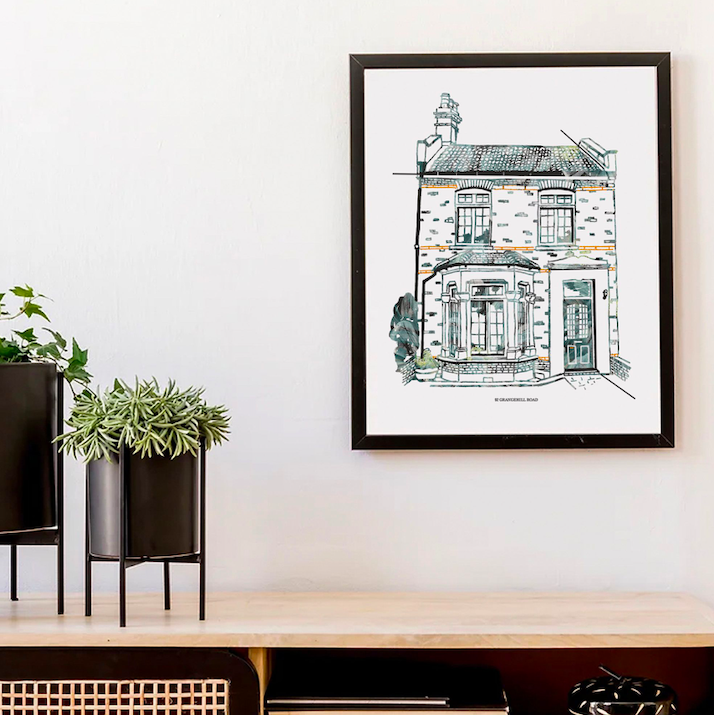 What inspired you to start?
I have always had a deep connection to drawing and painting. From an early age I found comfort in expressing myself through art, and found it came more naturally to me than other activities. As I progressed through school and university, I continued to develop my skills which fuelled my passion further. After University, I realised I didn't immediately want to work for someone else's brand - instead had a strong desire to work for myself and bring out my own creativity.
I love your images depicting places of importance. Such a great idea. How do you manage with less aesthetically appealing houses or flats?
Every home or building is unique. I always bear in mind that someone's house on the outside is someone's home on the inside. My aim is to capture its best assets and reflect its character. There are always ways to enhance the quirks of different homes or buildings by experimenting with the composition, textures and colours of the different features. It's important to play around with these to ensure I've displayed the building in this contemporary style in the most striking way possible. I also add my own unique twist to each building – for example, in some of my designs I use geometric shapes or lines to create a contemporary finish.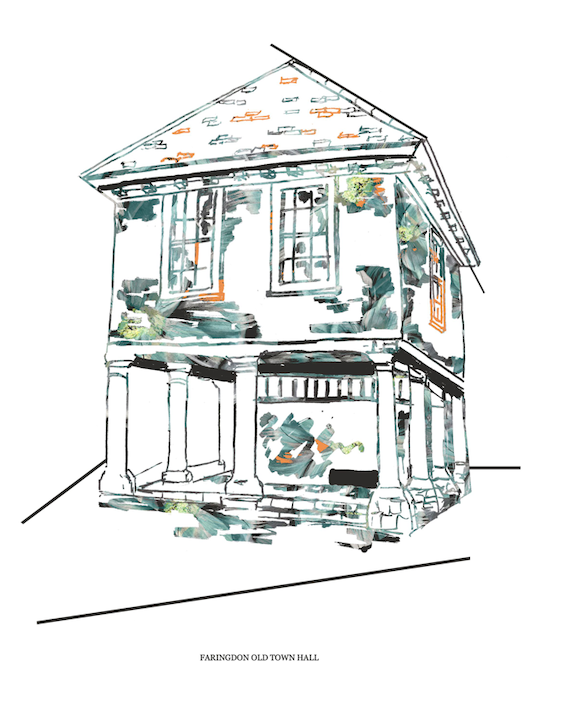 Do you have a favourite style of architecture?
I love characterful properties, both large barn conversions or cosy Victorian terraced houses, but I've also enjoyed experimenting with more modern properties, too.
You also work with animal/botanical images and, I think, pets. Do you have a preferred subject?
My preferred style is definitely pet portraits and the buildings because they hold something of importance to the customer. But I absolutely love drawing animals. I find it extremely therapeutic and satisfying to build up the layers of hair/fur and colour to create a realistic portrait.
What sort of price could readers expect to pay?
Between £70 - £100 for the custom place of importance prints. I offer two different size prints which come mounted with the choice to add a black or white frame. Prices for the pet portraits vary depending on the customer's request (ranging from £150-£500).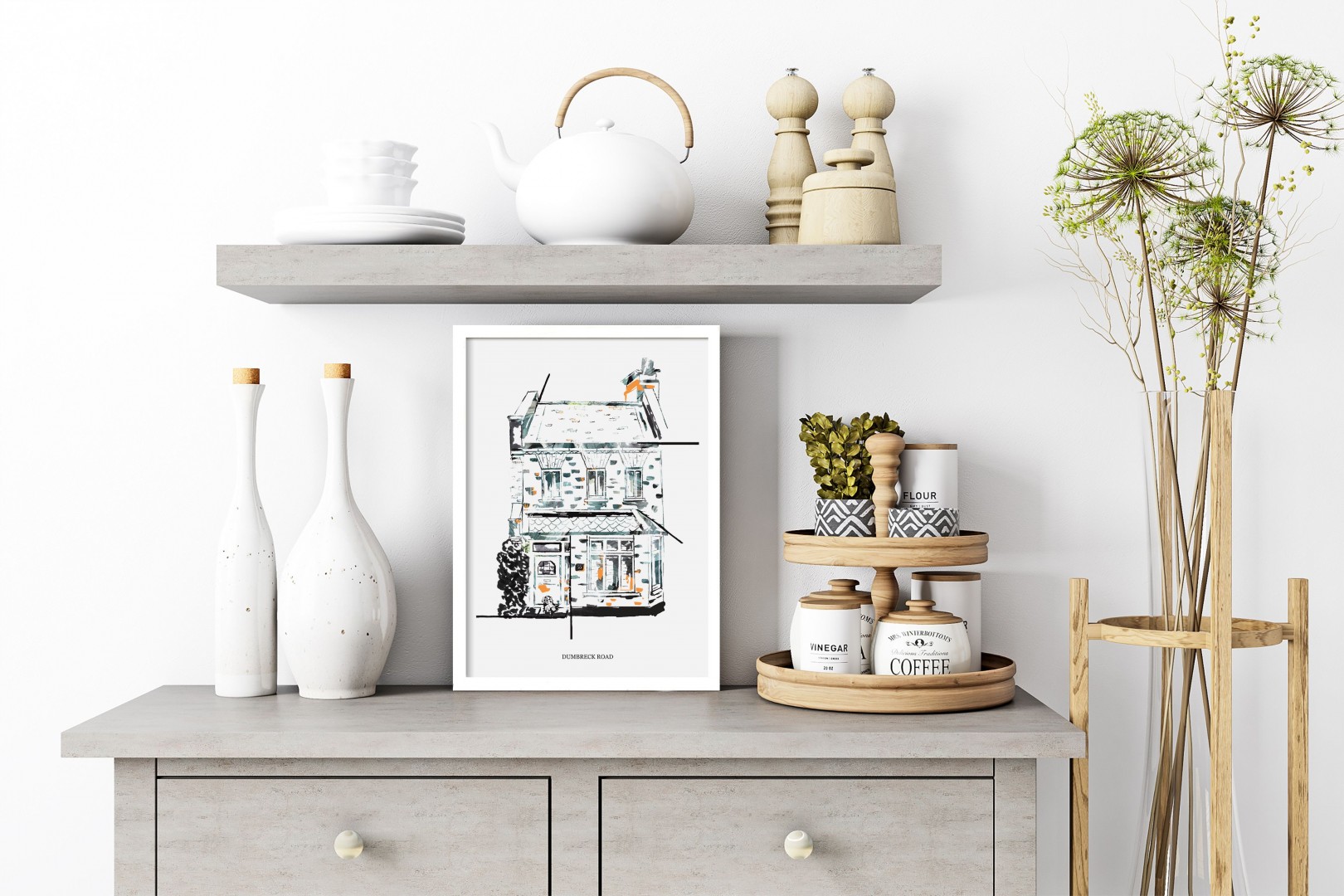 I imagine commissions are always from images, but do you ever work from life?
I almost always draw from photographs, and I actually prefer to, usually because the subject (if it's a pet) remains still! I haven't had the opportunity to draw from life yet but would love the opportunity to!
How long does the process take?
It really depends on what it is. The buildings take roughly one working day, but my pet portraits take days or even one working week, depending on the size.
You've got quite a distinctive style – any plans to create yourself as a brand? (I'm thinking of Cath Kidston, Orla Kiely etc)
I would absolutely love this to be the case one day. My business is still small, but I am trying to promote MyFriendChloe, Art & Design as much as possible across social media and other channels to spread the word!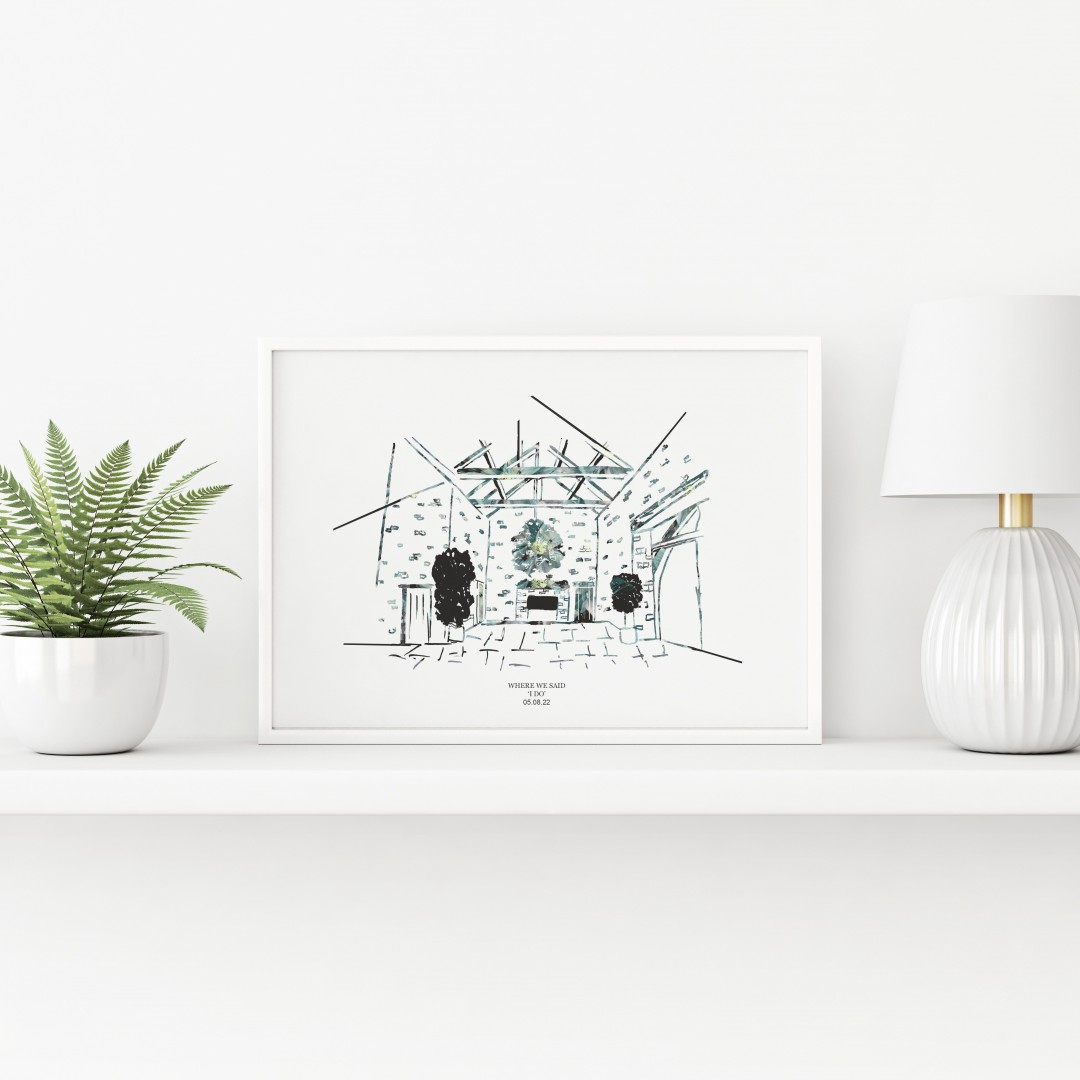 Finally, being nosy, what inspired your name, My Friend Chloe, Art & Design?
I really wanted a name that sounded inviting and personable but also clear about what services I provide. For example, 'friend' suggests someone who is there to listen and help. Having my name also adds to making the business sound more personable. 'Art & Design' gives the customers insight into what it is I sell and provide. But overall, I wanted the name to give customers the impression that I am friendly, approachable and that I am able t create a really special and meaningful piece of artwork for them.
Find Chloe on Instagram @myfriendchloe_artdesign
or on Etsy etsy.com/uk/shop/MyFriendChloe