If you are a foodie and are looking to buy the best quality fish, meat and vegetables with no air miles, a visit to your local farm shop is a must. Burley Fields Lake Farm Shop on the outskirts of Cheltenham sits in a fabulous location and whilst you are there, have a coffee and delicious snack from Cheltenham's newest coffee vendor Coffee Rocks.
  So, what makes Coffee Rocks different? The setting is one of its key features but that aside, you are made to feel very welcome by award-winning musician Vince Freeman and his wife Jackie as they serve wonderful coffee, a refreshing cup of tea or quality fruit juice. The past eighteen months has had a devastating effect on the entertainment business and so this enterprising couple have taken on the new venture
  Vince first hit our TV screens back in 2012 when he was a finalist on the first series of BBC's The Voice where his first (blind) audition received over 4 million views on YouTube. With a twenty-year career in the music business as a musician, songwriter, producer, and vocalist, he has performed all over the world on some of the largest stages modern music has to offer. In 2008, Vince won two UK INDY awards including Best Male Solo and The People Choice Award competing against some 120,000 entered artists. He has shared stages with the likes of Jocelyn Brown, James Morrison, Newton Faulkner, and The Shires and also received a thank you on Ed Sheeran's + Album.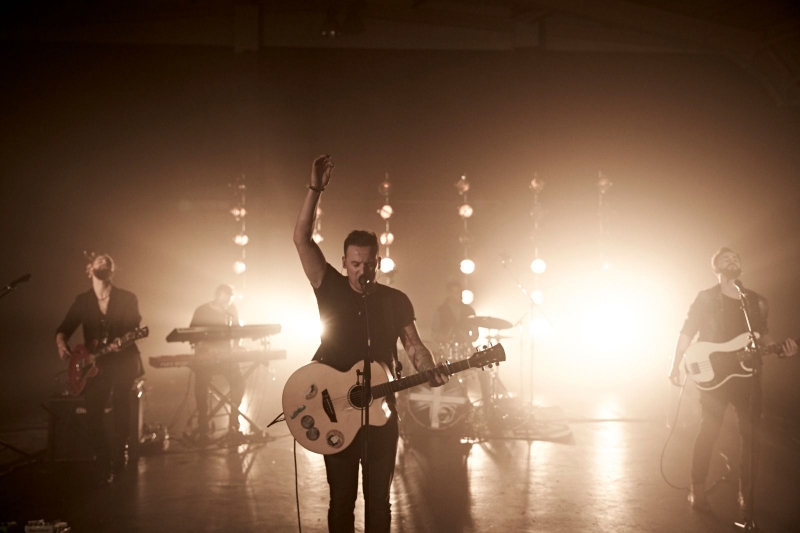 "As a family that relies on our income from working in the music and entertainment business, when the whole industry grinds to a halt we were faced with a situation where we had gone from a good family income and a growing music business to zero overnight. Facing the brutality of losing our home, we had to do something."
  The idea for Coffee Rocks came about following a visit to a park with the kids; I bought coffee and cakes from a mobile coffee business and came back moaning about the time it had taken to be served saying I thought I could do it better. To which Jackie replied 'Well, why don't you do it yourself then?' When we got home, we started to think about where we could possibly put a converted horse box in our area. It was also clear that we were going to need to be very hands-on and creative in order to do this on a shoestring budget. With no financial resources behind us, fortunately a close relative loaned us enough money to get our horse box and start fitting it out. To ensure that we served coffee that customers would enjoy and want more of, we approached UE Coffee Roasters in Witney. Not only do UE supply outstanding coffee beans but to novice baristas, UE's training and support was amazing. To have their trainer spend four hours helping to set up our machine and grinder has made the coffee we serve better in every way."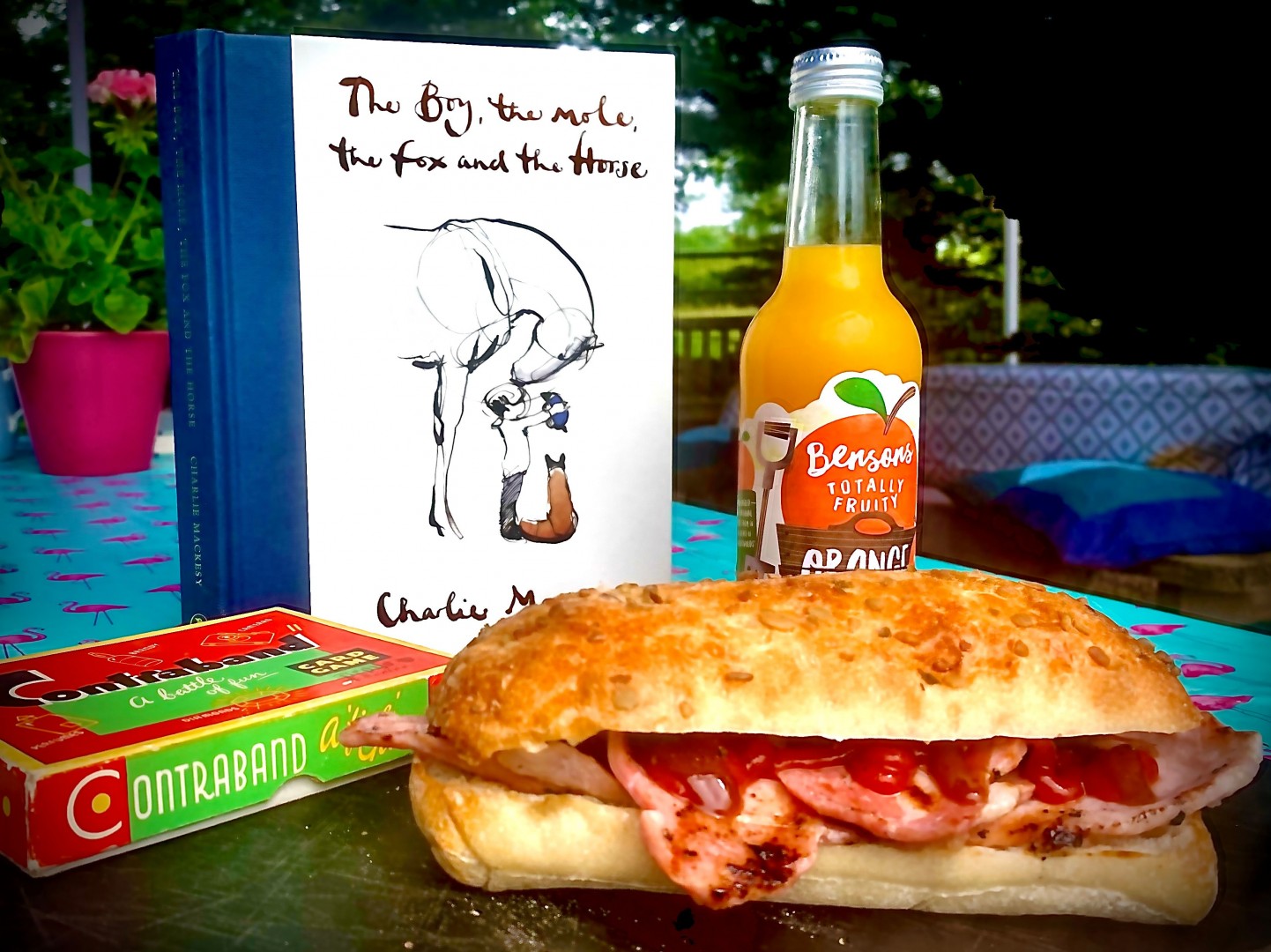 If you want something tasty to eat with your coffee or Jeeves & Jericho tea, Vince and Jackie have created an interesting selection of savoury and sweet items on their menu. Apart from tasty sausage and bacon rolls, with free-range produce supplied by the Farm Shop butchery, you can also choose a Naan Bread pizza or 'Jammy Toast'.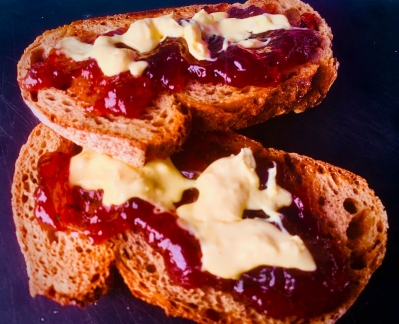 "The pizza concept was born from the challenge of creating fresh, tasty pizza without making and stretching the dough on-site. I didn't want to part-cook or re-heat pizza dough from frozen so I called a friend who owns the Cotswold Pizza Company and he suggested using fired Naan Bread bases; they are not the classic Italian pizza, but they are as tasty as hell! The 'Jammy Toast' was born because I am a Devon boy and English scones with jam and clotted cream are quite the thing in the West Country. I also love sour dough and using an unusual Pimms, Tangerine, Strawberry and Mint Jam, I have created 'Jammy Toast'. The cream just adds a nice quintessential British twist to it."
  Finding the site at Burley Fields Lake has proved to be an ideal location. "Being at the foot of the iconic Leckhampton Hill at the Crippets on this beautiful farm complex with all that the site offers, was the perfect place for us to locate Coffee Rocks. The farm is owned by Steve Kincart and his partner Pam Williams, and they have created the perfect tranquil setting for people to visit. They own various varieties of pigs and wild boar, a herd of Dexter Cattle, peacocks and fallow deer who roam freely in acres of space. The lakes also provide facilities for people who like fishing, and the Farm Shop sells the most amazing range of organic, free-range meat and fresh vegetables from the local area. If you are looking to buy the freshest of Cornish fish, Dorrell Clark and his family run Padstow Fish who source a diverse selection of fish and seafood from Cornish suppliers delivered direct to them without going through a fish market. It is also a great place to visit with children and with the open air and space, is the perfect Covid safe location."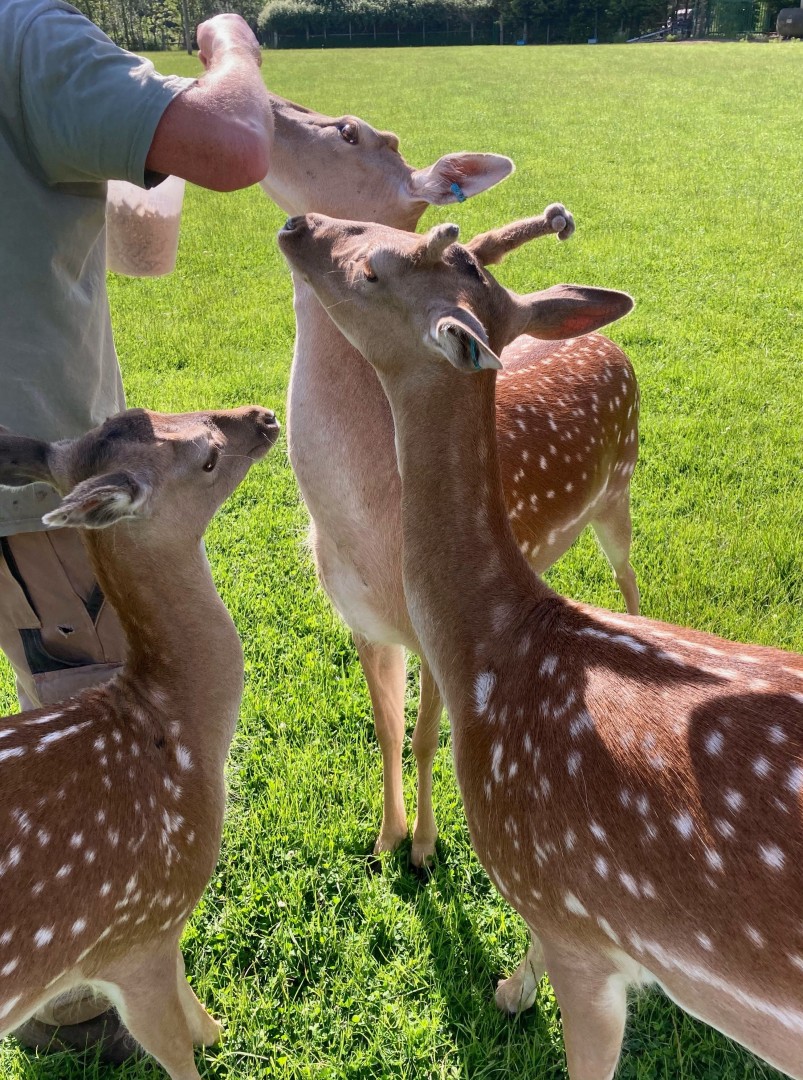 Burley Fields Lake Farm Shop and Coffee Rocks is located on Leckhampton Lane, Shurdington GL51 4XT. The Farm Shop is open Thursday and Friday 10.30am to 5.00pm, Saturdays 10am to 4.30pm.
Coffee Rocks is open 10 am to 5pm Thursday to Sunday inclusive.
Look out for Coffee Rocks' special events when Vince and Jackie mix good food with quality music and entertainment.
To find out more about Coffee Rocks, visit  www.coffeerocks.onuniverse.com  or Facebook @coffeerockscheltenham.