Craft In Focus is delighted to be returning to Waterperry Gardens with their Celebrating Ceramics Festival from 16-18 July. The event was first staged in 2019 but had to be postponed in 2020. Given the absence of last year's event, it is sure to be popular given the current interest in ceramics following TV programmes such as The Great Pottery Throw Down and many celebrities taking up ceramics as a hobby.
The festival will showcase over 140 diverse makers from the world of contemporary ceramics including many who are renowned within the ceramics community. The event will be held in open-sided marquees adjacent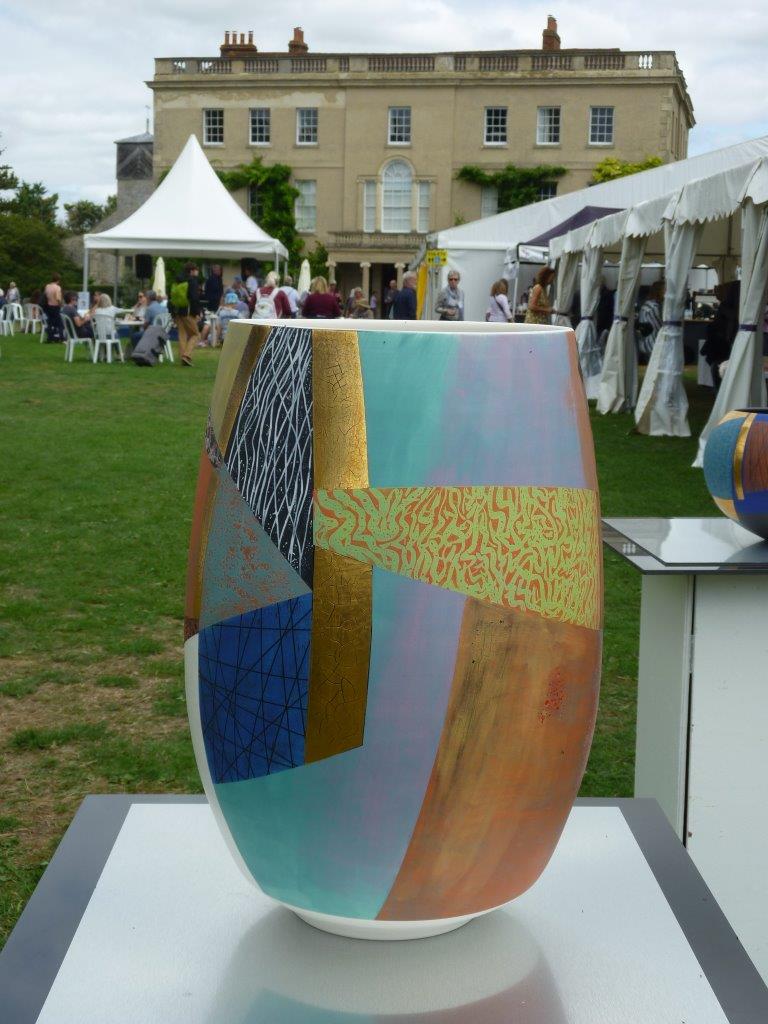 to the beautiful grounds of Waterperry Gardens, home to the popular Art in Action event for 40 years. Organisers, Craft In Focus, have been awarded the 'We're Good To Go' industry standard from Visit England confirming that it is adhering to the Government's COVID-19 re-opening guidance.
Amongst the exhibitors will be some of the contestants from The Great Pottery Throwdown series so visitors who have watched the TV programme will see some familiar faces and have a chance to chat and purchase work from the contestants.
The event offers a perfect opportunity to meet, engage with and purchase from a wide range of contemporary ceramic artists, some of whom will be demonstrating on their stands.
The festival will be fun for all ages and will include an exciting range of food, drink and live music.
Early Bird Tickets can be purchased at a reduced price in advance from the website www.celebratingceramics.co.uk.
For further information contact Craft In Focus 01622 747 325 or visit the website: www.celebratingceramics.co.uk
Venue address: Waterperry Gardens, near Wheatley, Oxford, OX33 1LA