Picture courtesy of Mulberry Home
Mulberry home celebrates its 30th anniversary with an eclectic new collection inspired by the decadent English country house parties of the 1920s and 1930s. The collection celebrates the longstanding ethos of Mulberry Home – combining traditional elegance with a more casual, modern touch.
Comprising a selection of prints, stripes, embroideries and velvets in rich, jewel tones, the collection truly embodies the spirit of a luxurious golden age. Paying tribute to Mulberry's Long Weekend, we've prepared some tips on creating your own lavish schemes.
THREE TIPS FOR CREATING A LUXURIOUS COHESIVE DECORATIVE SCHEME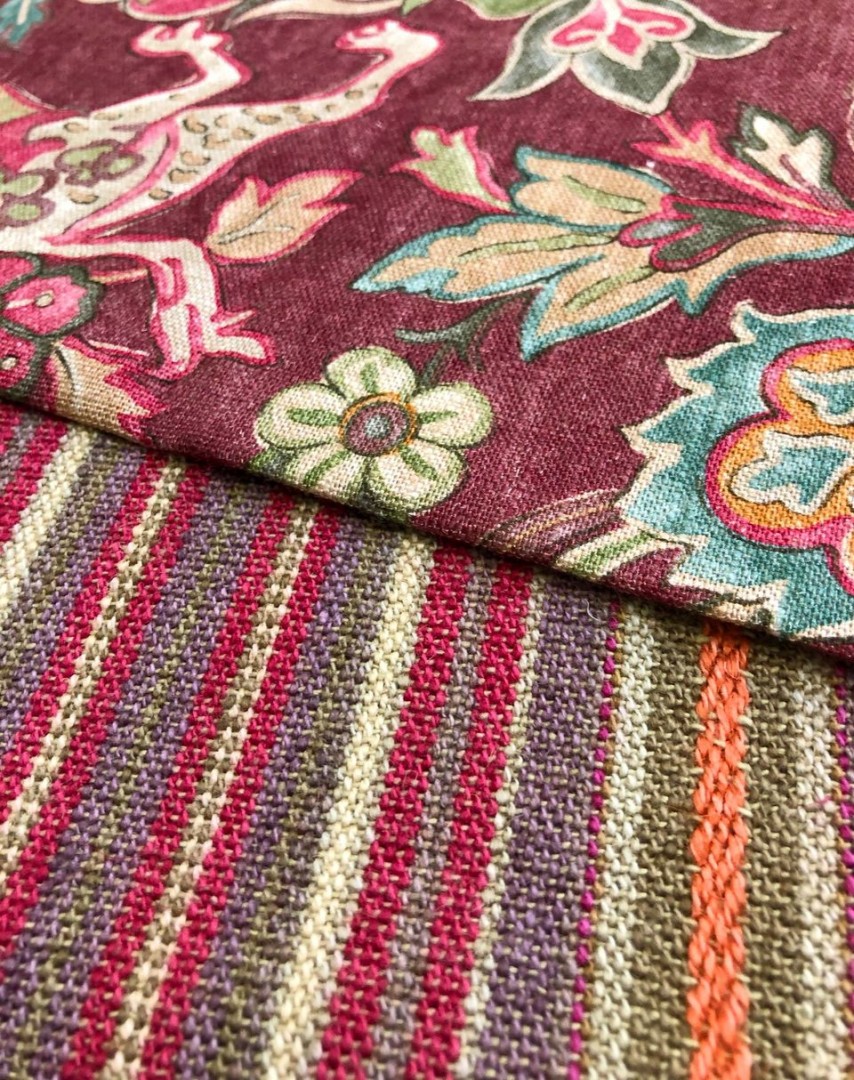 1. COLOUR
Perhaps the most obvious way to create flow within your scheme is through your choice of colour. Start with a key piece, such as a beautiful patterned fabric, and pick out one or two harmonious or complementary colours to influence the rest of your design. From your base colours, play around with lighter and darker tonal variations, but be sure to stick to either warm or cool tones. Use these base colours to influence your paint, wallpaper and fabric choices for the rest of the space.
2. TEXTURE
One of our favourite ways to create a beautifully sumptuous and interesting scheme is using texture. Heavily textured fabrics such as wools, velvets and heavy linens will add a sense of depth, warmth and luxury to your space, while lighter, softer fabrics will create a light and airy feel. Layering a combination of different and contrasting textures in varying colours and prints, will result in a rich and decadent scheme. Just be sure to stick to your colour scheme and avoid textures that are too similar.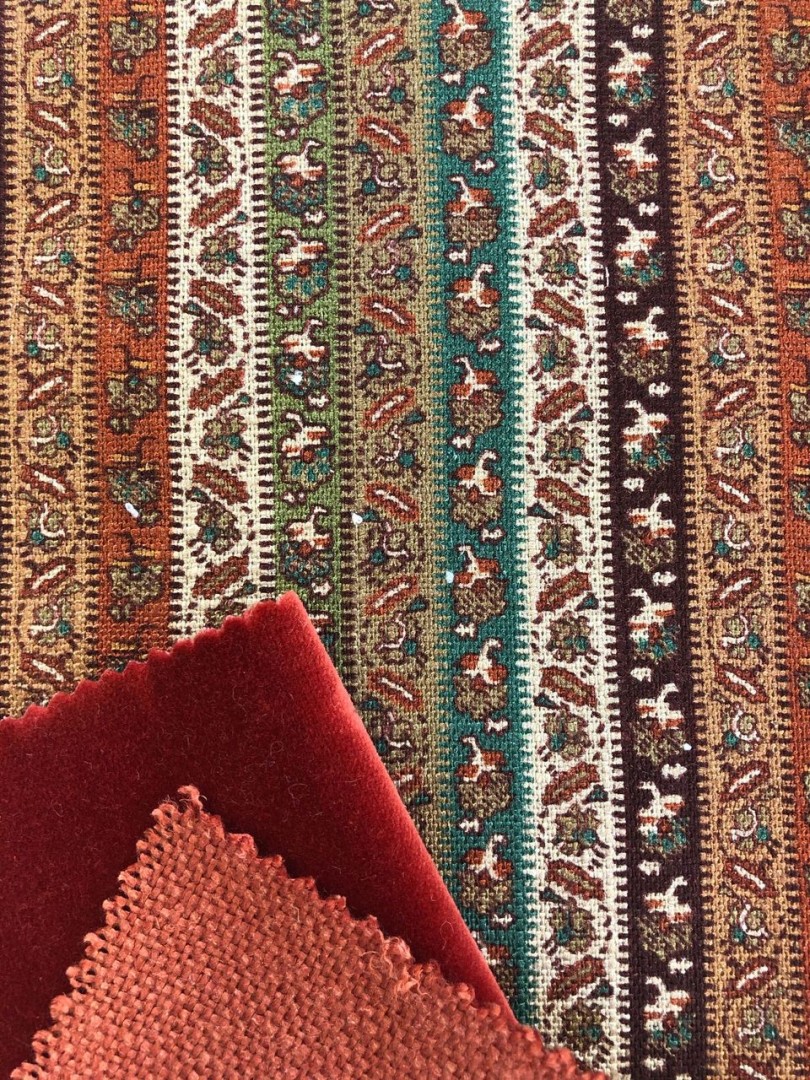 3. PATTERN
Patterns can be tricky, but used effectively, they can work wonders, adding drama and comfort to your space. To ensure flow, keep tones and colours similar throughout your pattern choices. If you have a pattern with several colours, chose either one of the more prominent, bolder colours for impact or a subtler tone. Stick to your colour scheme and you'll be able to match virtually any pattern. When it comes to pattern pairing, start by choosing a base pattern – Mulberry's selection from Stripes II works fantastically well. Layer with a more intricate or extravagant pattern, while sticking to the same colour scheme. Chose a variety of patterns, avoid mixing two of a similar scale or style, and you will be well on your way to creating an interesting mix.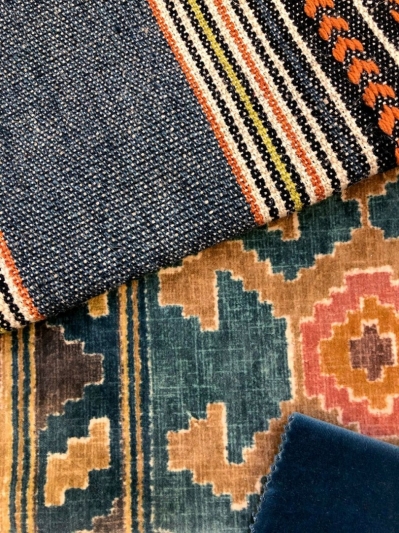 Low-key Luxe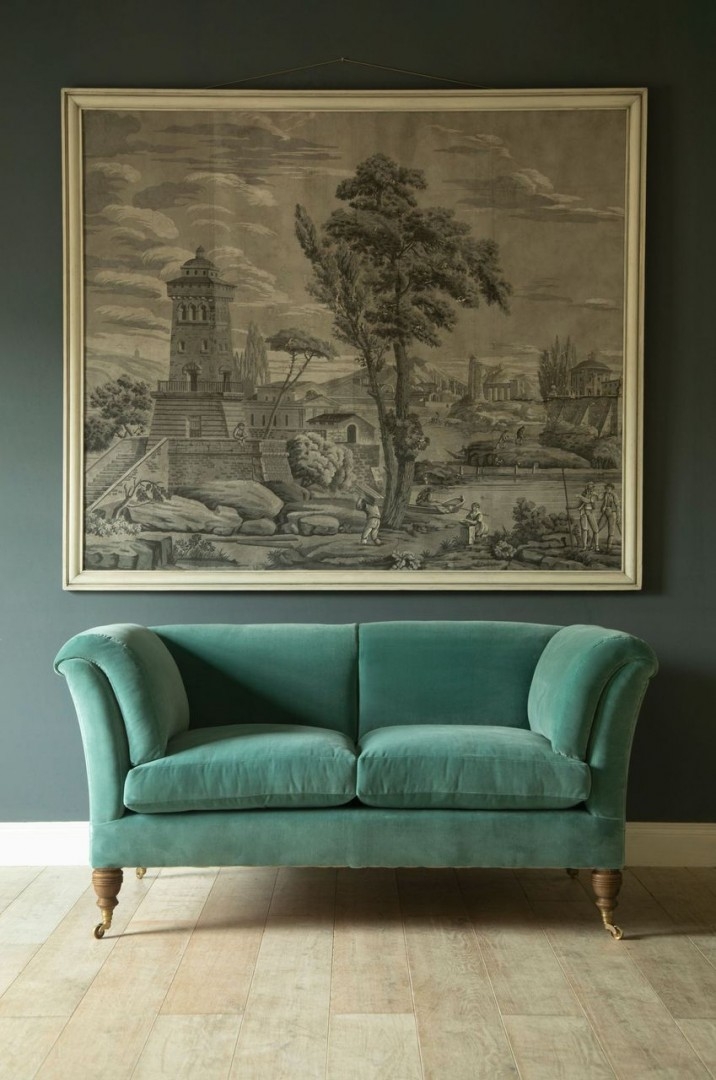 Mulberry's new velvet collection is a luxurious cotton velvet in 21 colours, ranging from soft golds and honeyed neutral, through warmer russets and ochres to rich and sumptuous emeralds and berry reds.
Bringing velvet into even the most modest scheme can achieve that delicate balance of understatement and luxury, calm and comfort. Choosing velvet as a base colour on your furniture will give you the confidence to add depth to your scheme with tonal colours – adding lighter and darker versions of the same colour. 
With so many eye-catching velvet colour choices to choose from, it is important to trust your instincts. If you are happier surrounded by the colours of nature, then follow that route. If taking risks and making a statement is more your thing, then opt for a bolder scheme.