In the second of our 'Over the Bridge to Wales' series, we are focussing on the highly praised garden in the Welsh borders created by Anne Wareham and Charles Hawes. 'Veddw Garden' is in the Wye Valley, just a short drive from Tintern Abbey. Nestled on the edge of a pine forest, there are two acres of ornamental gardens surrounding an old Welsh cottage together with two acres of woodland. The gardens are not, however, what you would expect to find in such a location but are certainly worth a visit and were voted one of 100 best British gardens in 2018.
Garden writer, journalist, and editor of the website 'thinkinGardens' Anne Wareham wrote 'The Bad-Tempered Gardener' in 2011. It is her story of her development as a 'thinking gardener' and how she and her husband designed their garden, using their combined and contrasting ideas to develop an utterly unique outdoor space.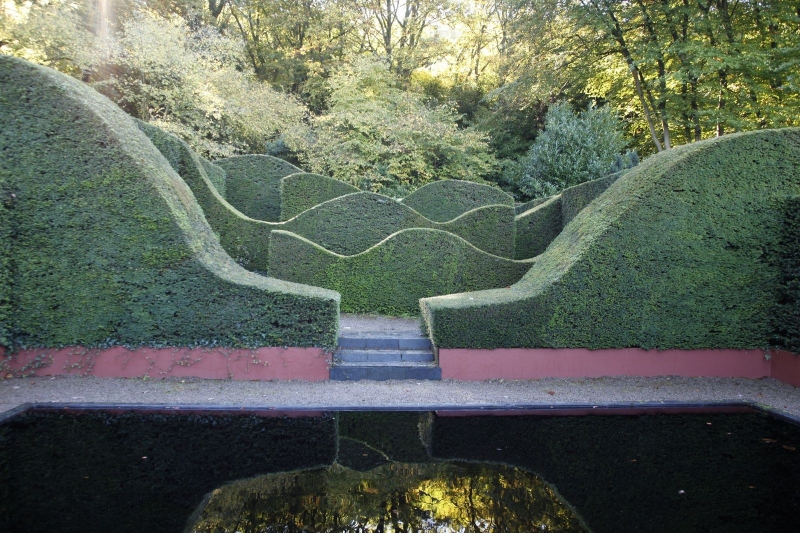 With the site on undulating sloping ground, most people would have constructed a series of terraces. Instead, they have used a series of hedges which adds to the intentional confusion. Charles loves straight lines and geometric formal gardens, so he has ensured that the topiary of the hedges is neat, even, and consistent. Anne on the other hand, is freer spirited and has encouraged informal planting in a profusion of colours. Using his photographic eye, Charles likes to create bold views within the garden and working with Anne, they have developed a garden full of sustainable 'wow' factors. It is an artistic garden with a variety of textures, colours, and styles.
 There is a large pool in the back garden which has black dye added to the water to enhance the pool's reflection of the Hedge Garden and Coppice on the other side. There is also a wild Garden, a small orchard, several gardens full of perennial plants, a rose garden, and a meadow, conserved from the original pasture the garden was made from.
The gardens although modern in design also draw on the history of the inhabitants who have lived in the area over the years. The box hedging mimics a Tithe Map of 1842 of the local area reflecting the pattern of the 19th century fields. The woodland garden has ruins of an old stone cottage that contrasts with the contemporary style of the gardens. Plaques and poems have been inscribed on stones and backs of benches and there is even a lizard lurking on the trees in the wood.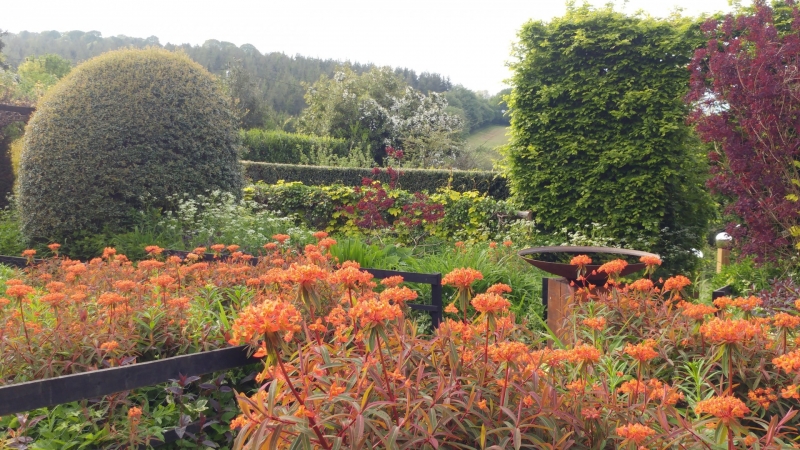 Over the years, the couple have received many positive comments about their creation. Alan Titchmarsh praised Veddw: "The hedges alone are worth a visit and there is much to learn about the use of plants in this Welsh garden. Quirky, fun and inspiring." Internationally renowned garden designer Piet Oudolf said, "Anne, I like your garden."
  Together, Anne and Chris have created a garden full of experiences drawing on their individual strengths which "embraces nature rather than trying to conquer it".
Whilst Veddw Garden has been closed during 2020 due to the COVID-19 restrictions, there are plans to offer visitors an opportunity for just one or two people to make a special visit, including a guided tour of the garden and overnight accommodation in a converted railway carriage. There will also be open days for casual visitors reduced to one per month from June to September.
To find out more please visit veddw.com.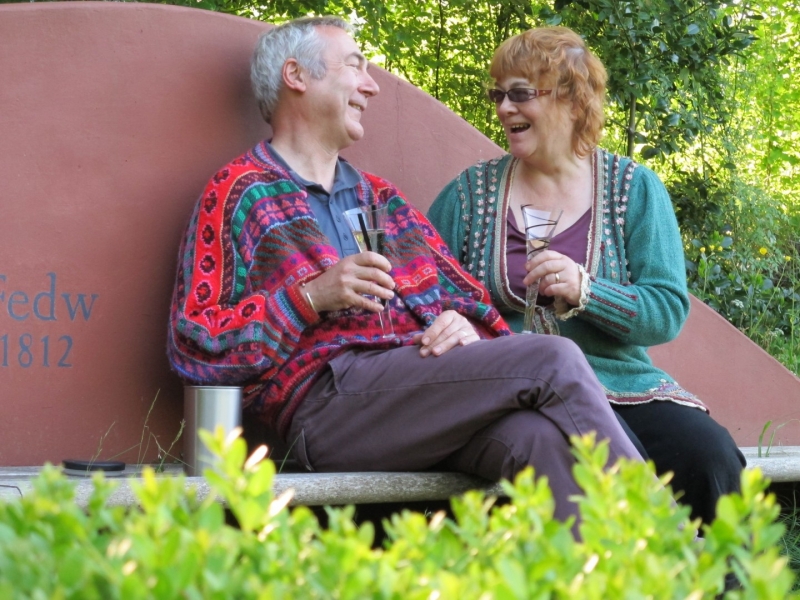 © Charles Hawes