It's finally feeling like summer in the UK so we got in touch with our favourite outdoor living creators Custom Cabins, to talk about how their liveable garden rooms can improve our relationship with nature. From home offices to AirBnB destinations, the uses of these spaces are endless, but we start by discussing what most of their customers look for…

What are the most common uses for these liveable garden rooms?
I think what's fantastic about them is that they're essentially an extension of the house but maintain a disconnection, which really serves a good purpose. A very common usage is as a home office but having the space between one's home and the office can really help. Just walking across a bit of open-air to get to your workspace can really separate your work life from your home life. In the same sense, it's really nice to have that connection to nature for those who use them as a living room at the end of the garden, it really helps people to blur the lines between inside and outside.
And for those who do use them to work from home, do you this helps to fuel people's creativity?
Yes definitely, if you're working from home looking at the same walls where you spend most of your free time, you will not be motivated. When you're looking for creativity, it's really nice to have a fresh space for that. We design these buildings in a way which allows in plenty of natural light, allowing the view from your desk to be the best of your garden – I feel like it makes you feel less trapped.
I know you're not really a fan of the description 'summer houses'; can you explain why this term doesn't really suit what you guys provide?
Summer houses traditionally refer to a very small and thin structure, which can only really be used in the summer. We design buildings that can be used all year round – it doesn't really make sense to me to design something with a single purpose if there's going to be a lot of building time going into making it, so we design things for maximum usage.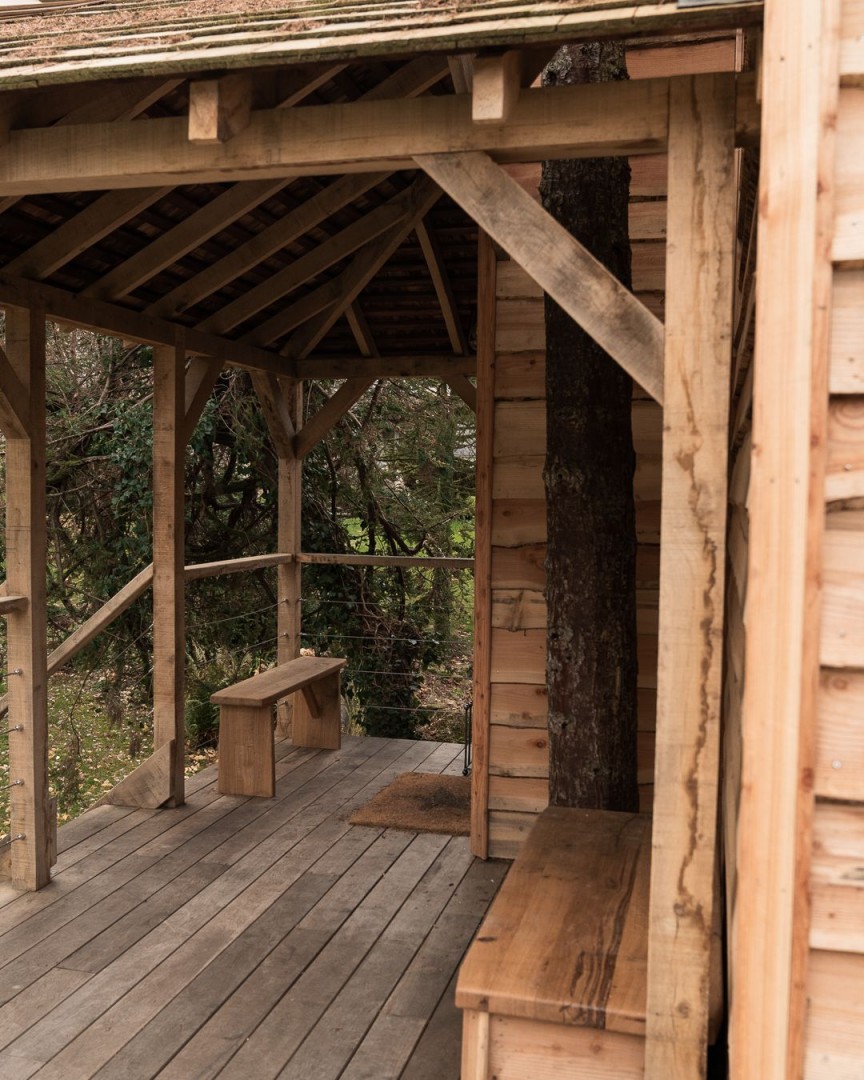 In the UK especially, we have quite a turbulent relationship with the outside because of our temperamental the weather. Do you think outdoor living spaces are what we need in order to reconnect with nature?
Absolutely, I think that's a great point. In Spain for example, you can have a great terrace outdoors where you spend most of your time because you always have that lovely weather whereas here, we have to work that little bit harder and be much smarter to allow ourselves to use the space. One of my favourite things is being inside on a dull day and really listening to the rain on the window or watching a thunderstorm and having those incredible visuals while being able to be tucked up inside. Still being connected to nature and being able to appreciate it from that distance in comfort is vital. An example of one of the ways we incorporate this into our designs is big doors that open the room up completely to let the outdoors in when it's sunny or being able to shut the bad weather out when it's raining but still feeling connected to nature.
Is it a struggle to maintain balance when immersing yourself in the outdoors while creating comfort and cosiness? 
I find it comes quite easily but I suppose it requires a certain way of designing so that the colours inside compliment the outdoors and you have a smooth transition. When working with wood as well, you're always bringing the outdoors in so using the right materials also helps us do that.
I'd imagine your inspiration differs from customer to customer; do you have to source your creativity from different places depending on people's styles and needs? 
Definitely, but that's one of my favourite parts of the job. I have this huge collection of books on all sorts, from oak frame buildings to interior design, and I also really enjoy watching all types of YouTube videos that explore tiny home living to larger architectural design projects. Even places like Instagram and Pinterest are really useful, we encourage our customers to look for themselves and we can then look at this together and explore further, coming up with different design elements that we know they will like.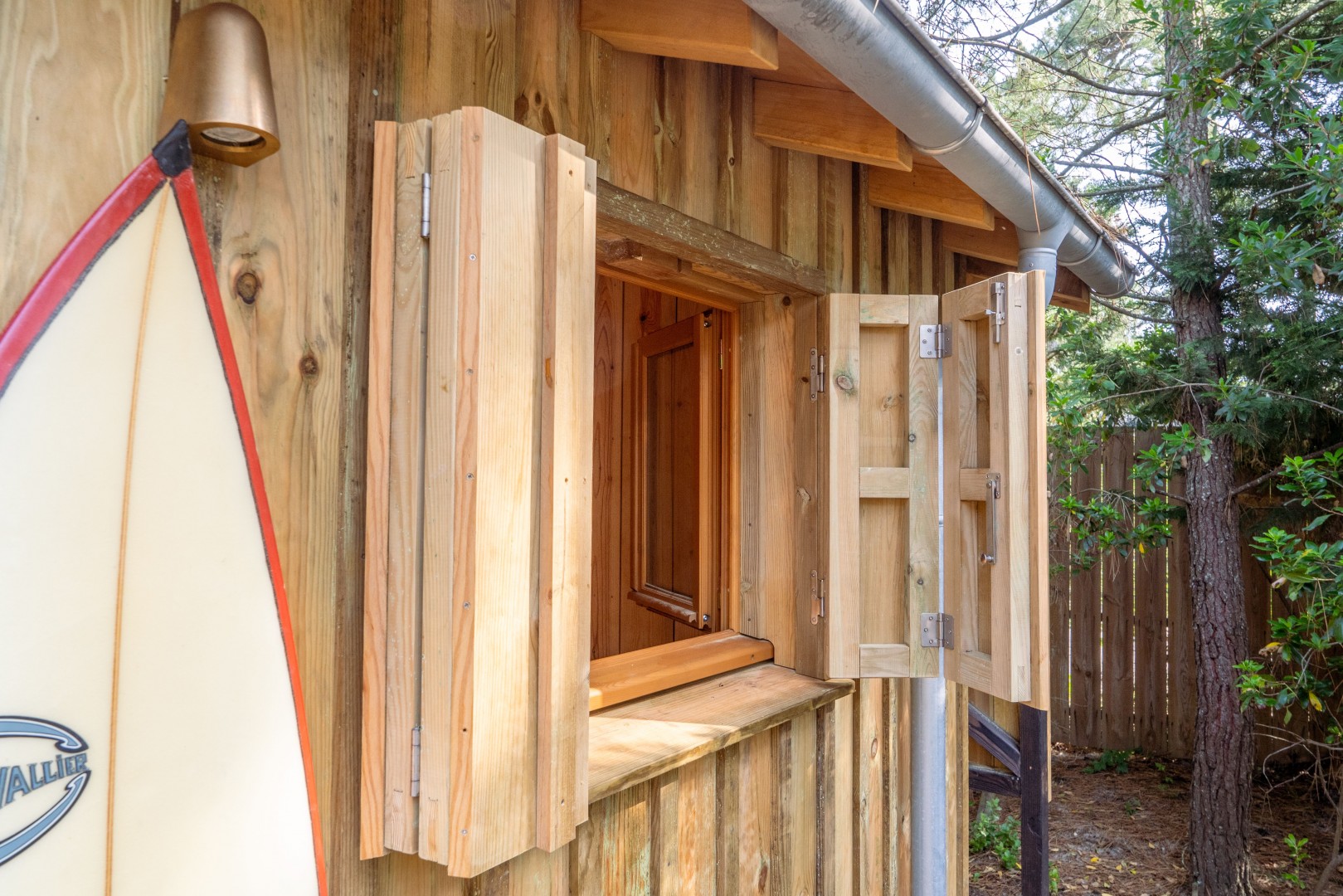 Do you have a cabin of your own?
Unfortunately, not yet. The plan is to one day live in a tree house with a few cabins around it for guests to stay in, but at present we live in a small cottage in rural Oxfordshire and unfortunately, there isn't the space. One day. 
I know your cabins are increasingly used as AirBnBs. Why do you think this is?
I think our relationship with holidays and domestic tourism has completely changed over the last 10 years – for the better. Whereas before, people might go and stay somewhere just as a place to sleep while they see the area, now I think it's much more common for people to want an interesting building to stay in and really appreciate where they are and that building and its local surroundings.
I guess it comes from taking the holiday as a whole instead of the focus being on just one aspect of it, like the activities you do for example.
Exactly yeah, I think that's it.
Just finally, do you have any projects coming up that you can tell us about?
I never like to say too much until we are actually building but we have been working with traditional oak framing projects. I really enjoy it because it's a very traditional way to build in this country, so being able to incorporate that is fantastic. We have a really big treehouse on the horizon – you'll have to check out the Instagram to see the updates.