This scheme, created by Colefax and Fowler, shows a wonderful mix of bold and brave pattern and colour, cleverly grounded with symmetry, to balance, and prevent the brave scheme becoming overwhelming.
The word eclectic often conjures impressions of disjointedness and perhaps even chaos. A successful interior decor scheme can, however, be both eclectic and unified, with every design decision being a very deliberate one. Many of us hold back when it comes to a brave and bold style because we are unsure we can successfully pull together a scheme or a look. As a result, we often stick to classic combinations or neutrals. But with a little confidence and a few design rules, you can 'get on a roll' and have fun being creative, turning your home into a place of beauty, full of personality and your own unique style.
Choose your palette
Trying to incorporate too many colours is a common mistake when it comes to eclectic style, so it is important to consider your core colour palette beforehand. You can easily create a sense of harmony by picking an anchor colour for your scheme and sticking with it. This allows you to be brave and to introduce accent colours and mixed patterns to your furnishing and accessories.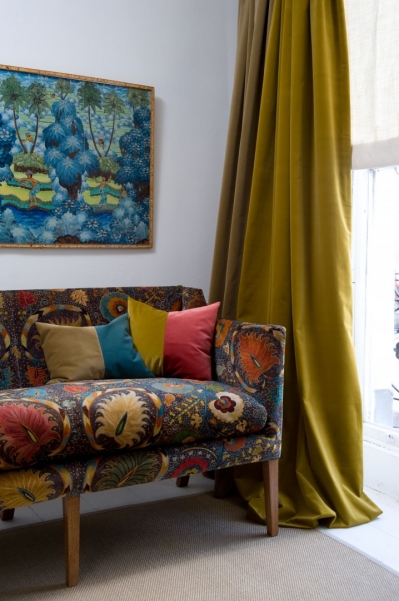 The wall colour can be the backdrop to everything else going on in the room. To prevent your scheme becoming disorganised, try toning the look down and swapping to a more neutral backdrop. Alternatively, make a statement with a colourful patterned wallpaper. Keep your furnishings a little more neutral in colour and let the walls sing!
Picture courtesy of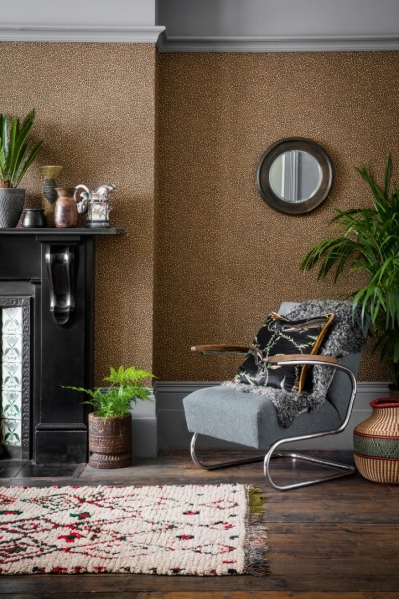 Play with texture
Pattern is everywhere, but it is most intimate when it surrounds us in our homes and, whether in fabric or accessories, it can really energise your scheme. To add depth to your room, try layering and playing with different scales. Don't be afraid to combine old with new if the colours and patterns work. The contrast will modernise the look and create definition.
Make a statement
Adding statement pieces can immediately make your room feel creative and sophisticated. Choose beautiful ceramics, colourful glassware, sculptures or artwork. All can help define a space or highlight an architectural feature with a splash of colour, pattern or an unexpected texture. The idea is to move away from the predictable and conventional, to indulge in what makes you smile. Multiple statement pieces take a room to a whole new level. Aim for at least two or three to tantalise the eye and add layers of complexity. Follow your instincts. If they tell you it's too much, go back to a blank canvas and reintroduce pieces until it feels right.
When thinking about the look you want, be sure to consider how you'll incorporate personal and treasured items, or collections you've gathered over the years. These can form an important part of your personal creation, and will add integrity and individuality, as well as making your home space feel both loved and welcoming.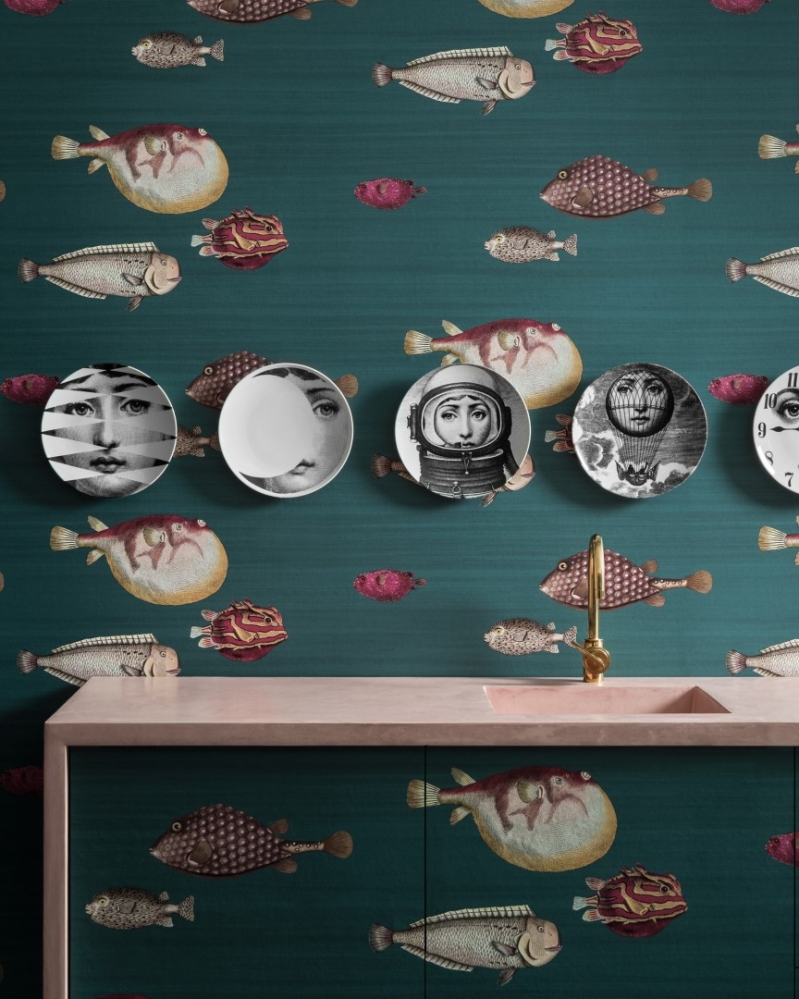 Why not be eccentric and create a home to both fascinate and entertain. The unexpected makes people smile, and adds an element of wit. Not all wallpaper is serious, after all. Fornasetti Senza Tempo from Cole & Son creates an intriguing dream-like world, inspired by artist Piero Fornasetti's early, ironic and humorous work in the 1950s.
You make the rules when it comes to your own unique, creative ideas – there are no right or wrong answers. Your home is where you can let your imagination play and make and enjoy your own very personal choices…