How can we shop more sustainably, reduce waste, and buy long-lasting pieces for the home? Buy less, buy well, buy handmade.
Digital connectivity has been one of the defining features of contemporary life this century. Whilst conferring huge practical benefits, what we explore to buy is increasingly virtual and done at speed. With busy lives we have become used to buying what is readily available and being seduced by the convenience of click and collect.
The amount of stuff discarded each year continues to increase; fuelled by the climate crisis there is growing unease about our throwaway economy. Individuals and businesses are looking to reduce waste, use resources sustainably, and lessen the impact on nature and our planet. A more thoughtful approach to consumption is emerging, with a desire to buy less but to buy well.
Buying handmade, buying what you need, producing less waste.
There are many talented craftspeople designing and making affordable interior products in Britain. Independent shops, craft centres and workshop studios are exciting places which promote a better understanding of how a product is made and the materials used. Making to order ensures only what is needed is made so that there is less waste buying bespoke compared to mass produced goods.  
The joy of the handcrafted.
Buying a tailor-made piece of furniture, a handmade rug or handcrafted piece connects us to the process of making, giving us an emotional investment in what we buy – and it is not as daunting as it may seem!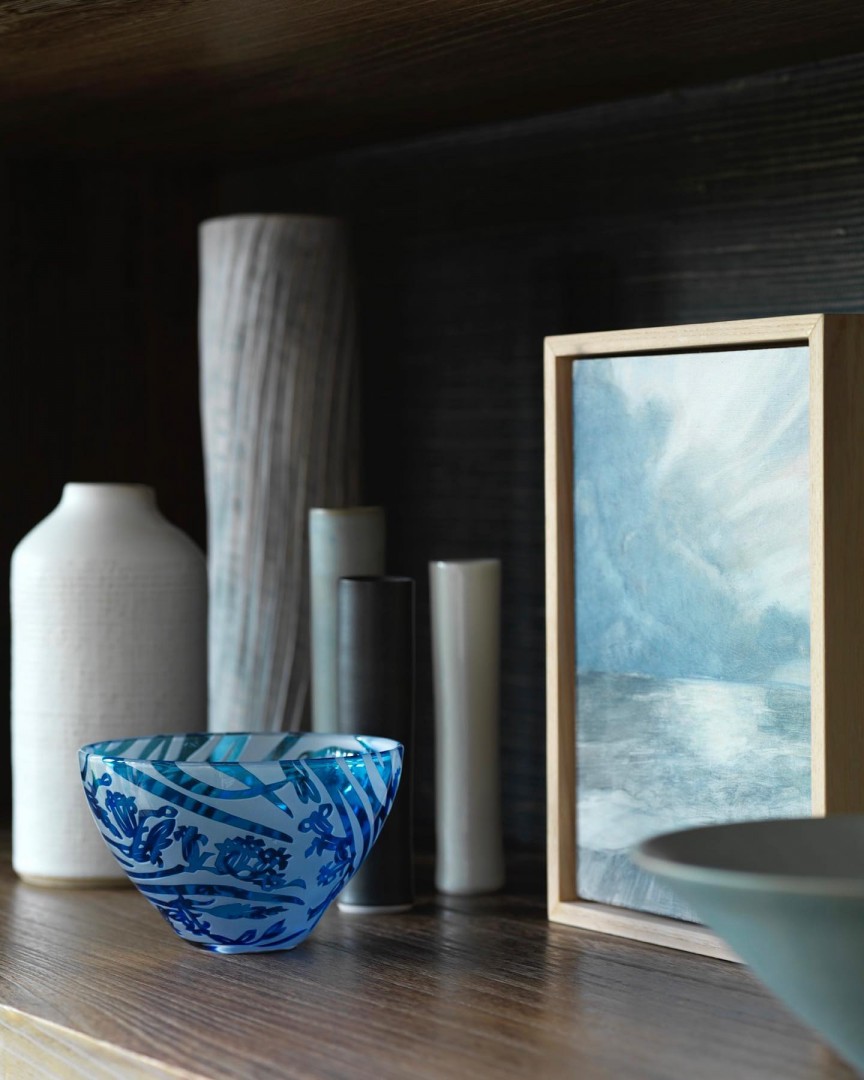 Furniture for Life – the heritage pieces of the future.
A sofa or bed are two of the biggest furniture investments made for the home. Small businesses specialising in made-to-order collections of sofas, armchairs and beds employ highly skilled teams of craftspeople. This gives possibilities of making bespoke adjustments but also builds longevity into the product. When the time comes using renovation services ensure that these furniture pieces are for life; vital as we move to a more circular economy.
Delcor have been flying the flag for British craftsmanship since the 1960s, their hardwood sofa and armchair frames are made using FSC (Forestry Stewardship Commission) accredited wood and come with a 50-year guarantee. Importantly, they offer a full reupholstery and renovation service – sofas can eventually be returned to their workshops and renovated saving both money and valuable resources. The Delcor range features handcrafted sofas, sofa-beds, armchairs, and footstools inspired by classic English sofa styles. Each piece is made to order with a range of bespoke options on seat depth, height, cushion interiors and leg finish so that you get exactly what you need.
Naturalmat in their Devon workshops handcraft a range of luxurious mattresses and beds using carefully sourced organic and natural materials: layers of wool, organic cotton, hypoallergenic latex, and dense layers of core fibre. Sprung mattresses have a core of pocketed springs to give a softer feel. Heartbreakingly, over five million mattresses are dumped into UK landfills each year and the synthetic materials found in many mean that they won't decompose. Sustainability is core to the Naturalmat ethos: upcycling and recycling mattresses, regenerative sourcing, and recycling of materials to reduce waste whilst cutting carbon emissions in their solar powered workshops. Through their refurbishment and recycling services the Naturalmat Mattress for Life Initiative TM ensures that their mattresses will never end in landfill.
Britain has a long tradition of fine furniture making. From the well-established names of Angus Ross, Wales and Wales, Edward Wild, Robert Barnby and Griffin & Sinclair to newer Oxfordshire based makers Anthony Dain and Pegg Furniture. All make a range of tables alongside cabinet and shelving – contemporary styles that are grounded in the skills of classic British woodworking. Small scale production means dimensions can be adjusted whilst all woods sourced are from FSC accredited wood mills.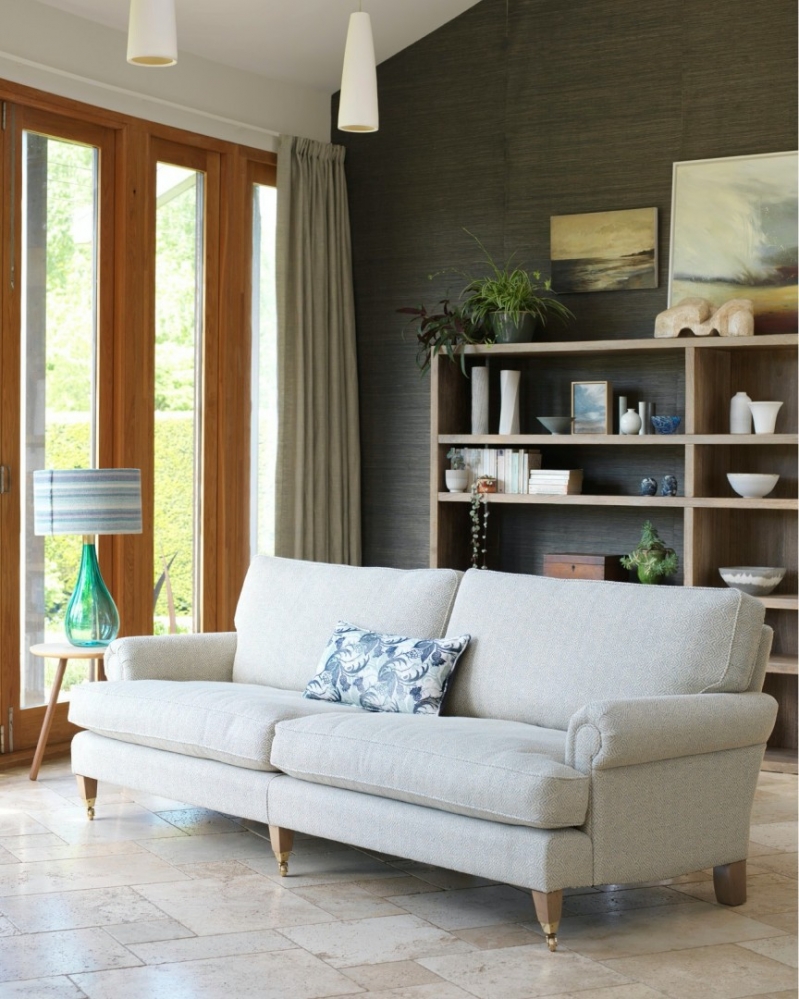 Celebrating the individual.
And buying to order does not stop at furniture. Craftspeople in many disciplines can modify their collections, the skill and creativity that goes into making means that each piece is unique. Gaby Devitt is a skilled hand-weaver who provides colour windings before starting to hand weave her distinctive geometric designs for cushions and lampshades. Philippa Weaver makes approval samples of her hand tufted rugs to ensure colour and scale of design have been properly interpreted before making. Louise Hawkins of Loco glass uses drawing and etching methods to personalise beautiful blown glass bowls. Tingewick Pottery make a classic range of lamp bases, matching a glaze exactly to a colour sample to create a depth of colour unlike their mass-produced counterparts.
What each craft-person brings to their craft is unique – how they make, and their choice of materials all define their work. Each piece bears witness to the marks of the maker whilst minimising the impact on our valuable resources.
Juliette Barrell is Creative Director at Derwent House a one stop interiors store in Witney inspired by British craftmanship and design talent.
The work of all makers mentioned can be found at