Savannah Miller needs little in the way of introduction. After graduating from Central St Martins she worked for design legends including Alexander McQueen and Matthew Williamson before setting up the hugely popular label Twenty8Twelve in partnership with her sister, Sienna.
She has recently launched Viviere, high quality, wearable contemporary pieces designed with timeless appeal. Synonymous with bohemian elegance, her first bridal collection came out in 2016.
What inspires your distinctive design aesthetic?
I love the nonchalance and elegance of original 1930s Hollywood when women lounged around in bias-cut satin dresses. These images never cease to inspire me.
What led you to bridal?
A happy accident. My first wedding photographs were seen by a very cool bohemian Brooklynite who asked me if I would collaborate on a capsule collection, the rest is history.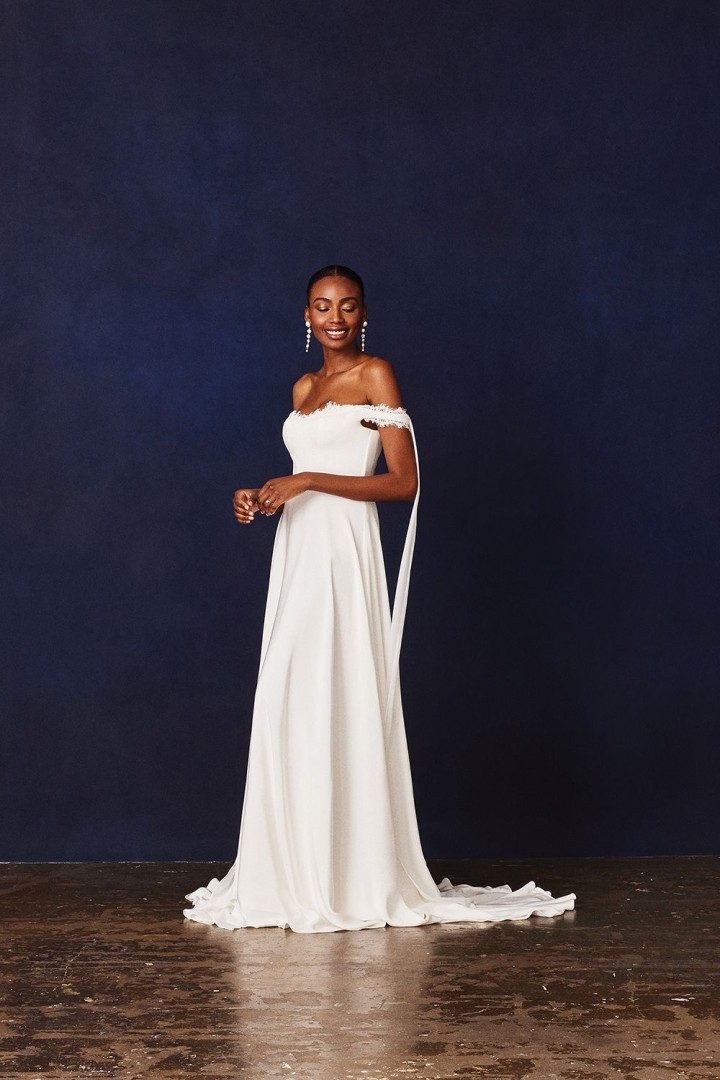 And what were the reference points for 'Into my Arms', your SS24 collection?
I was very inspired by the process of designing my own wedding dress and coming back to the purest of places with love and romance at the forefront of my mind. Sienna read the lyrics from the magical Nick Cave song of the same name at my wedding, and it was so deeply moving that it felt fitting to pay homage to it with the collection title.
Your name is instantly recognisable and the association with your sister, Sienna, is clearly strong. How has celebrity impacted on your career?
I have been very fortunate to have always had the incredible support of my sister but I am a classically trained St Martins-graduated fashion designer so I would hope that has paid some contribution to my success. That, and a lot of hard work.
Our theme for this issue is timeless and true. You seem to have a particular skill in designing clothes that women really want. How would you advise a bride struggling to decide what to wear on her day?
I would suggest that she find a boutique that she really likes the atmosphere and vibe of (you can get a really clear idea from Instagram) and when she goes to look at the collections they carry, ask the stylists for some advice. They see hundreds of women every day and therefore have a really good idea of what styles will suit. You never know, you may be surprised.
What has experience taught you in terms of 'marrying' fashion and trend?
I tend to try and avoid trends really because they are really transient and people want their wedding photos to be timeless, the last thing you want is to have a gown so trend-led that your photography dates really quickly.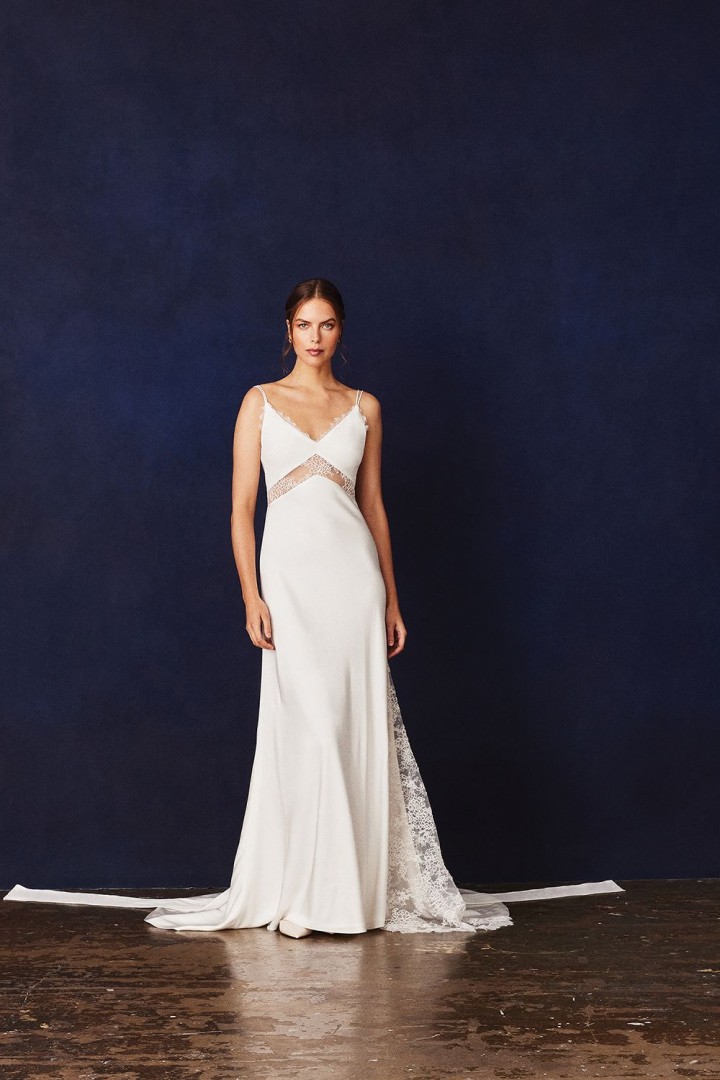 Your new fashion label, Vivere, has unilateral appeal. Who in your mind, is the Savannah Miller woman?
I like to empower women to look and feel like the best version of themselves, whatever the occasion, inspiring confidence and effortless elegance.
Who would you love to dress?
Audrey Hepburn, Sienna, Alexa Chung, Jane Birkin… the icons. The list is endless.
What are you currently reading or listening to? And what is your favourite film?
I am currently reading Less, which is wonderful. I am listening to a lot of early English folk music, I'm designing the SS25 collection at the moment, and its super soothing for the soul…and my favourite film is The English Patient because it is hopelessly romantic (like me).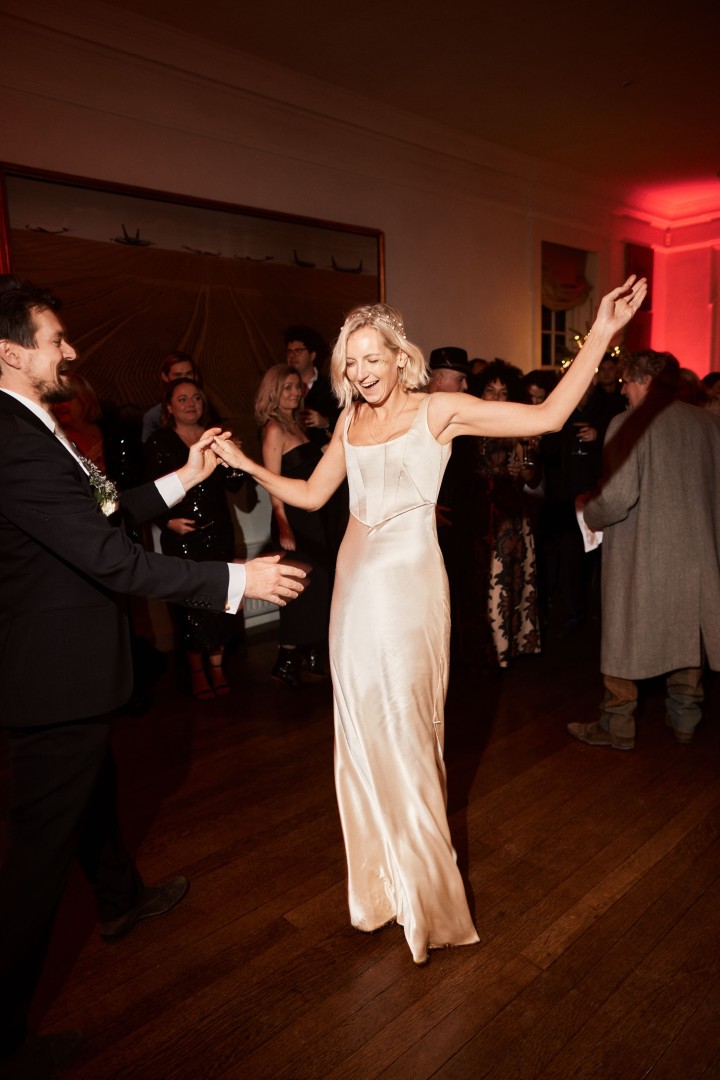 Finally, belated congratulations on your own wedding last year. Do you have any wedding tips for our readers?
You can never be too prepared for all of the complex events around the wedding day but ultimately, the wedding ceremony is the most important part in which you are promising to love and cherish someone for the rest of your life. Making it personal to you as a couple will solidify that sentiment and you will remember it forever.