One of the many reasons fashion is always fascinating to us is that, like nature, fashion adapts. Yes, the 90s trends have firmly re-established themselves but look carefully and there is always a twist; something that takes from the original but makes it modern and current. Take the slip skirt, surely one of the easiest items to wear regardless of age, shape or style and how to make it relevant for 2021? Add some draping!
Zara is on its game, as ever, with a whole host of possibilities to play around with. We rather like this viscose satin drape in soft cornflower blue which promises to lend itself to any number of styling options.
£27.99 zara.com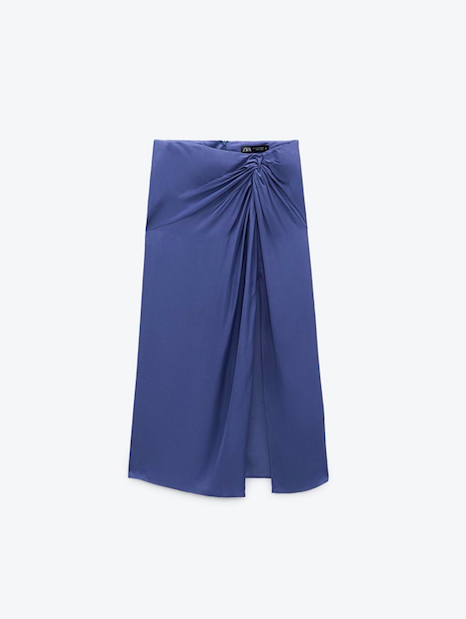 Overshirts are everything right now, and in suede they happily double up as outerwear on bright days. We like the idea of this worn open, perhaps with a coordinating close-fitting camisole underneath (like this one from Uniqlo). The soft, dusky pink of Massimo Dutti's shirt worn against the blues are a match made in heaven. They're not quite complementary opposites on the great colour wheel but the tones in each work together to create something compelling and beautiful. Suede shirt with pocket,
£249 massimodutti.com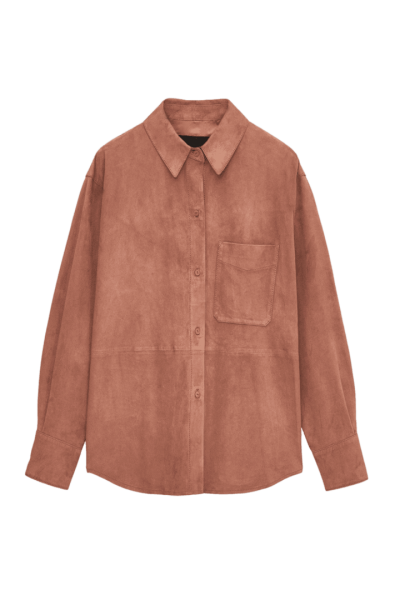 Cotton blend sleeveless top, £7.90 uniqlo.com
For a more casual take, the Reiss Brooke Sweatshirt also pairs beautifully. Cropped just enough to show off all that detail on the waistband, we can't get enough of the juxtaposition between the formal, delicate satin and the more robust, dressed-down aesthetic of the sweat.
£75 reiss.com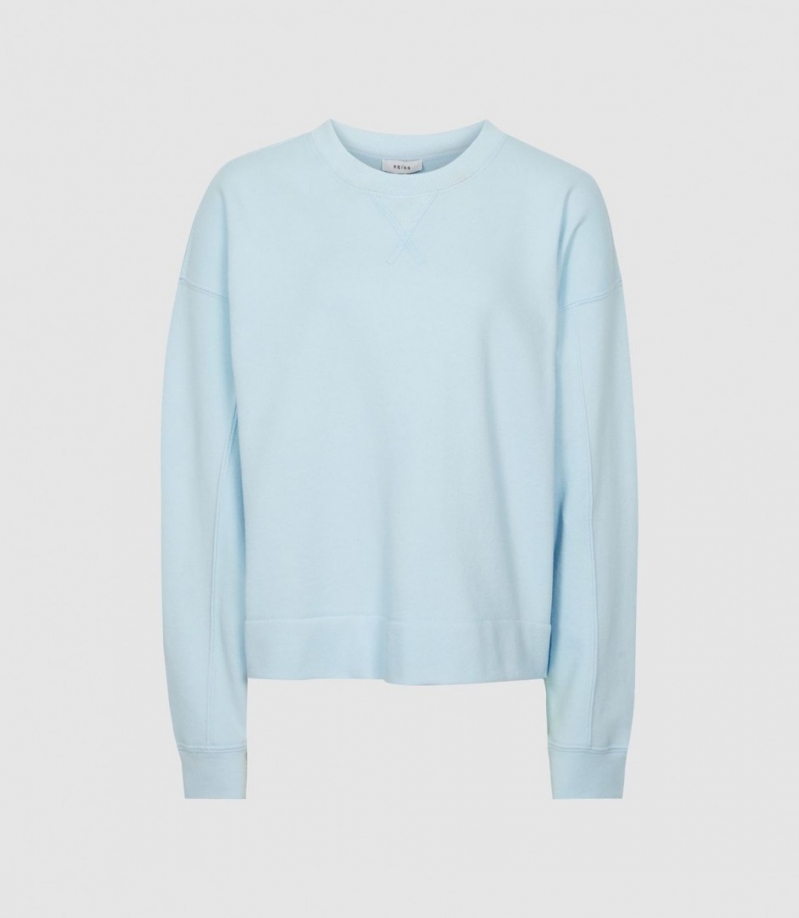 The skirt is soft and slippy and ripe to be toughened up with chunky boots or sporty trainers but equally you could go with the soft and slippy mood and slip your feet into these soft leather Graysons from John Lewis in-house brand, Kin. Your feet will thank you.
£49 johnlewis.com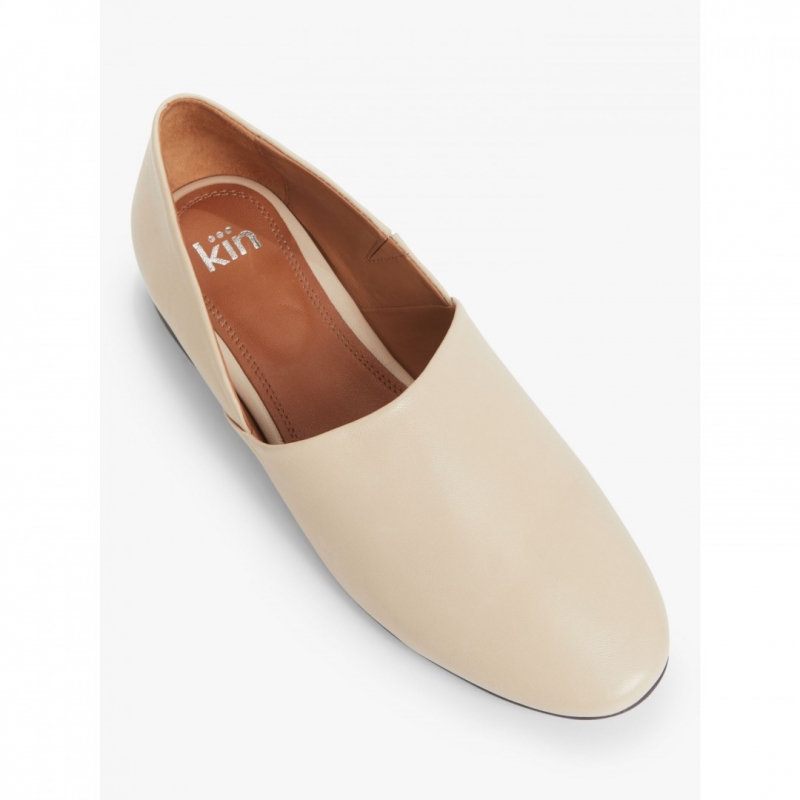 Asos is now the destination for Topshop devotees seeking well-priced, on-trend accessories. This quilted crossbody is a case in point.
£16 asos.com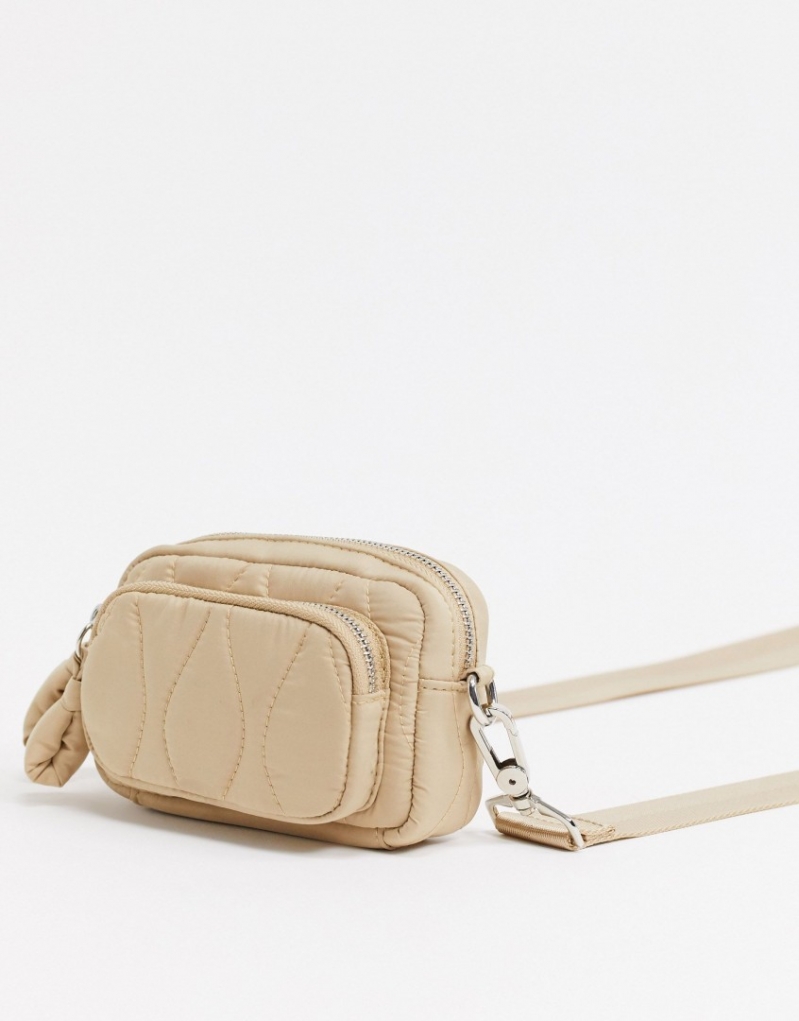 Finally, it's May and hopefully the sun is shining. Pink and 'nude' frames are the season update you may be needing, and if so, Oliver Bonas has it covered. Peach Round Kitten Sunglasses.
£28 oliverbonas.com