All hail the superstars of the lab who can take sustainability and make it fashion through the wonders of science.
September's a tricky month to dress for, but a throw-on jacket is always a sound investment for these inbetweeny months when, as the weather changes, you start to crave something a bit more snuggly. Culthread's Chepstow Damazon vegan leopard print has both pockets and a hood, making it super-versatile. It is made from faux fur with a satin lining, both created using recycled polyester (which melts down existing plastic, thus saving it from landfill, and the process of re-spinning the fibres to create the material uses less energy than creating polyester from scratch). This brand represents true slow fashion. Yes, the initial price might look steep, but these pieces are timeless and will look good for years to come.
£435 culthread.com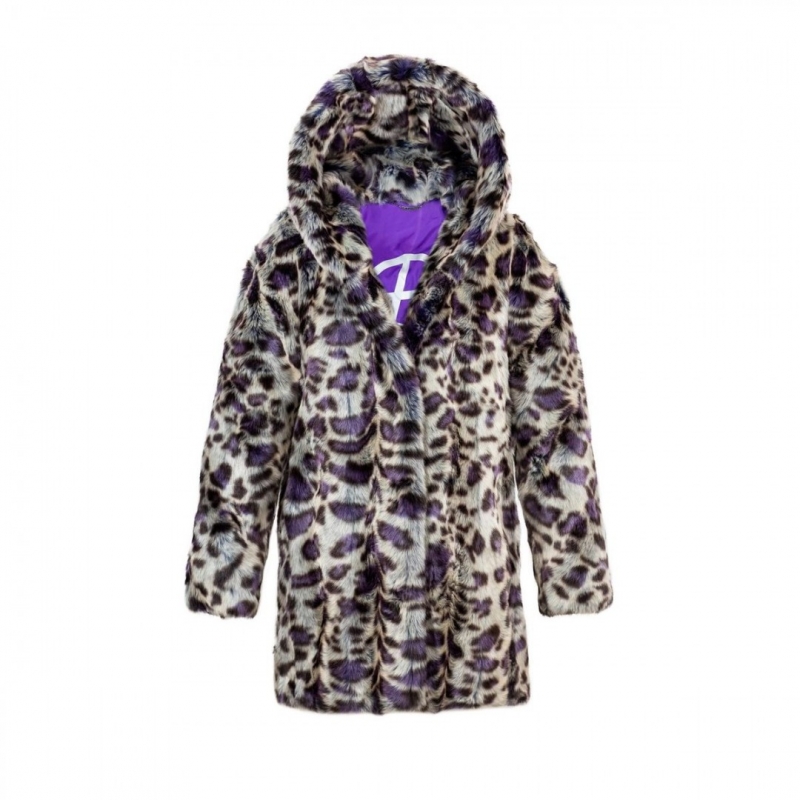 Step out in a snazzy check from H&M's latest collaboration with TOGA Archives, the Tokyo-based indie label. Also made from recycled polyester these split-hem trousers land in selected stores this month.
£69.99 hm.com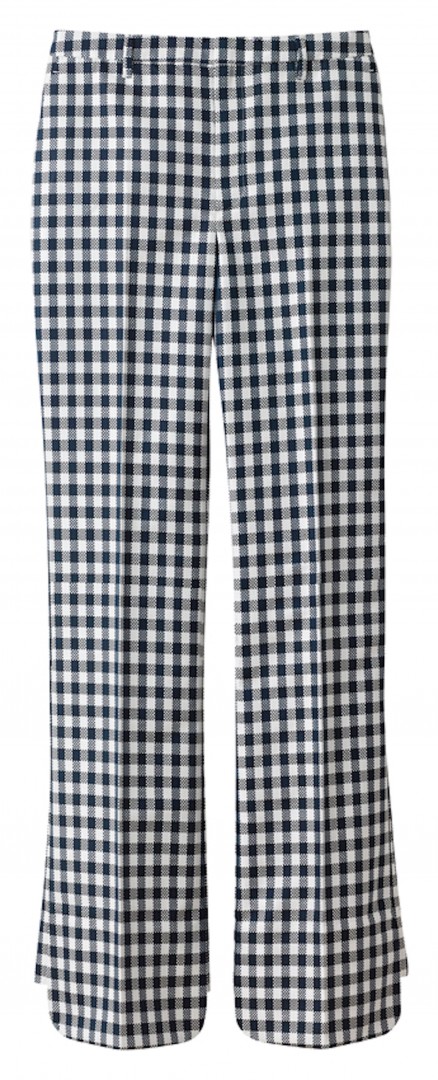 Embrace the rainbow at Sock Shop with their new bamboo collection. Whereas historically bamboo was used to structure garments (think bustles and corsets), recent technological developments have allowed it a more general purpose. It's natural, it's breathable and it lasts.
£3.99 sockshop.co.uk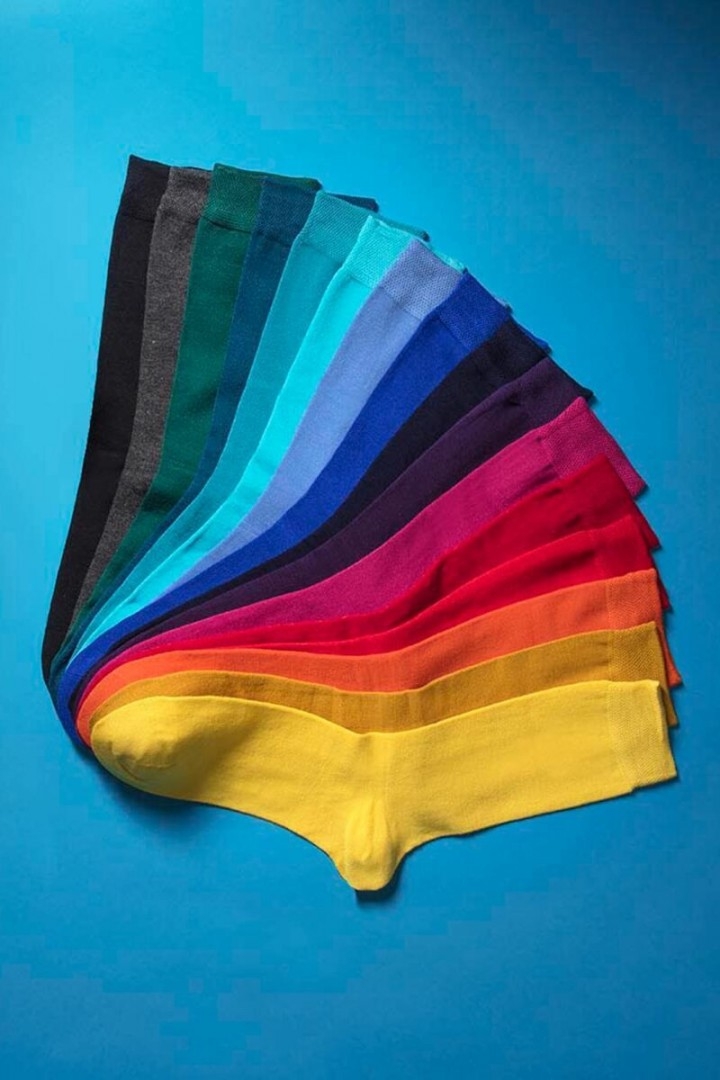 PIñatex, or pineapple leather, is (obviously) cruelty-free, and carries low-environmental impact. Cellulose fibres are extracted from the leaves of the fruit and mixed with other primarily natural materials to make a robust and beautiful soft leather-like alternative to hide. We're still loving the mini-crossbody bag style, and the Mini London in Soft Truffle black by 1 People is a fabulous example of how compelling Piñatex can be in use.
£227 wolfandbadger.com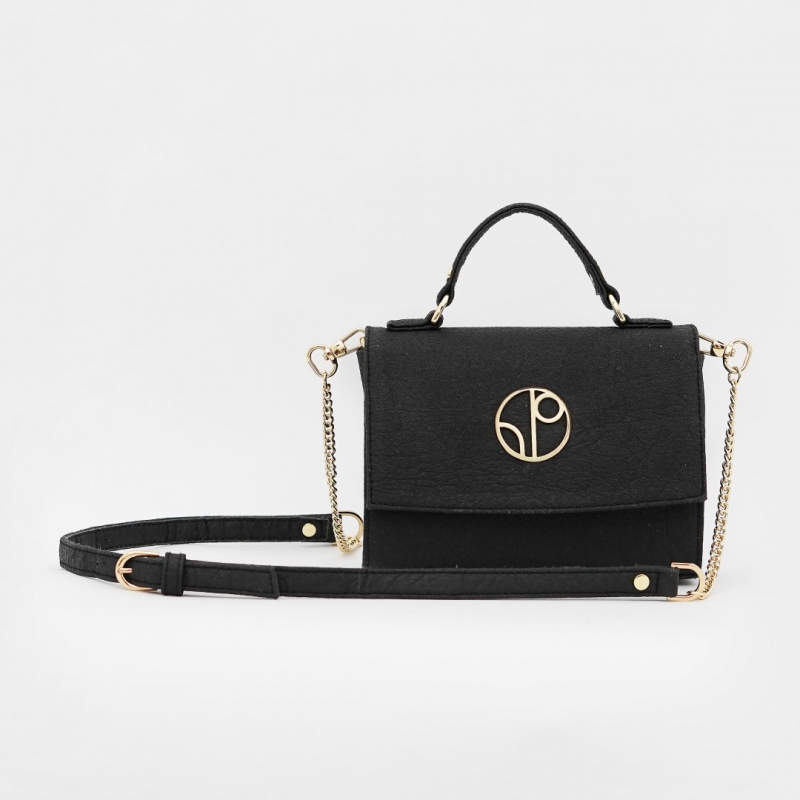 Finally, linen. It may not seem as super-techy as the others, but in terms of sustainability, flax has been where it's at for centuries: it's biodegradable and production leaves minimal waste footprint. Ethical brand Birdsong manages to combine cool looks with good works and their black linen mini can be made to order in a genuinely inclusive range of sizes (6-30) from end of roll (diverted from landfill) Irish linen, with £45 going to support Living Wage and local charities.
£169 birdsong.london