Fairy Dell – a uniquely-themed play area featuring 20-foot-high mushrooms, interactive games and tunnels – is opening on Saturday, May 27 at Fairytale Farm in Chipping Norton, which is celebrating its tenth anniversary this year.
The new £250,000 development, which is around 480 square metres in size, is Fairytale Farm's biggest investment since its initial opening in 2013 as the UK's first fully-inclusive visitor attraction.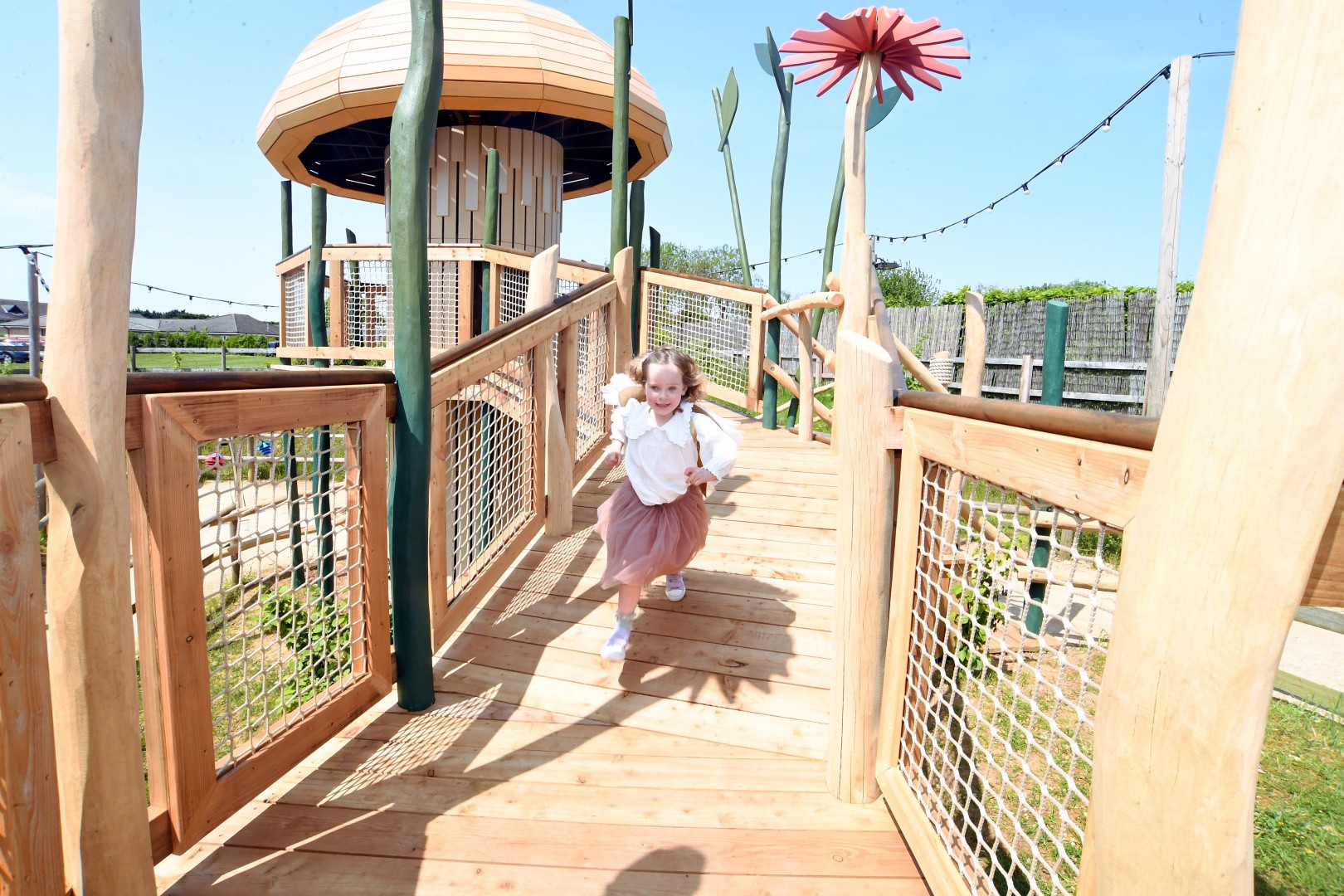 Fairy Dell is designed to capture the imagination of children of all abilities. It has a wide, raised walkway throughout that is suitable for wheelchairs, including a humpback bridge, and a giant accessible mushroom with interactive games which run throughout the structure.
Another giant toadstool-themed mushroom sits adjacent, featuring multi-level platforms with windows to view the countryside at increasing heights. On the ground there are balancing beams and a log hopping trail alongside an accessible pathway, which also features a harmony bell acoustic feature. The attraction is also packed with timeless favourites including tunnels, climbing walls and an embankment slide.
Fairy Dell was the idea of Fairytale Farm founders, husband-and-wife duo Nick and Nicola Laister, who partnered with leading attraction designer and builder, CAP.co, to bring the concept to life.
Nick said: "This development will create a magical new themed area of the Farm, and has been designed around the different levels in this part of the site. It will offer a completely unique and immersive play experience, which will be a wonderland for children under the age of 10. Importantly the whole development will be a sensory experience and large parts of it will be wheelchair accessible, including all the raised walkways.
"This is by far the biggest development we have ever implemented at Fairytale Farm, and should really put us on the map. This really will be the most magical play area ever.
"Over the past ten years we have welcomed hundreds of thousands of people through our doors who have enjoyed our range of animals. interactive play and fairytale-themed walks, and our Fairy Dell development will take the experience to new levels, quite literally!"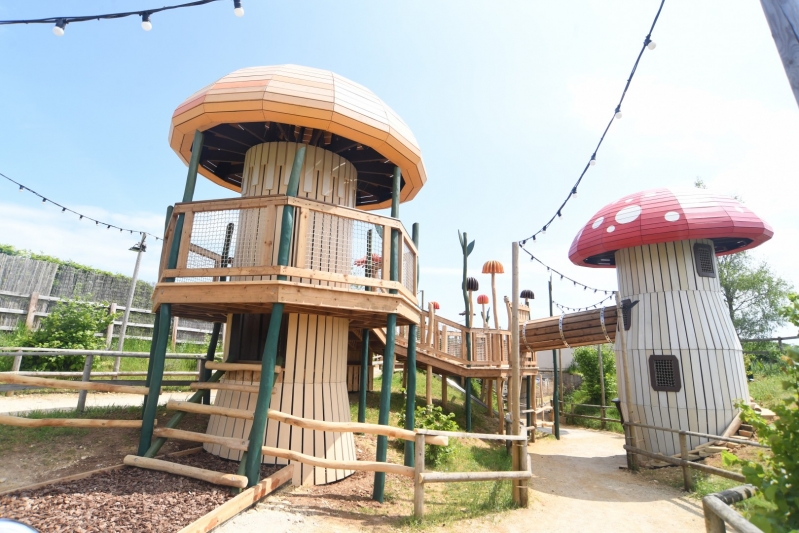 Simon Egan, from CAP.co, added: " This was a lovely project for us and has run very smoothly, despite some rather mixed weather on site during the build!
"We loved the brief from the outset, as accessibility is something incredibly close to our hearts. Play is always better when everyone can enjoy it together without barriers.
"We have always aimed to create play and adventure that is accessible to all and we're very proud that our project at Fairytale Farm, where accessibility is everything, delivers this to a new level."
Fairytale Farm is working with Shakespeare's England, the tourism body for south Warwickshire, to help the Farm gear up for its busiest summer of trade since before the Covid pandemic.
Admission into Fairytale Farm – which includes entry into Fairy Dell – starts from £7.19 per person when booked online; while under-2s and carers are free.
For more information visit www.fairytalefarm.co.uk