"I can certainly say my business partner Darren and I are born treasure-hunters," says Anthony Tinson, Director and Auctioneer of Churchill Auctions. "Before starting Churchill Auctions in 2018, we had spent our working lives going to auctions, boot sales and antique fairs in aid of discovering some interesting antiques and curios! We met years ago after frequenting many of the same local auctions, and after some time, the opportunity arose to start our own auction house and what a whirlwind it has been. We have had many surprises go under the hammer, both when appraising and clearing properties and also from private vendors bringing goods in."
Below, Anthony has highlighted just a handful of items that – to all intents and purposes – may have very easily been passed over.
17th-century silver Tazza with gadrooned border. Hallmarks for London 1699 – maker SH. Britannia silver
"This extremely early piece of silver was found during a property clearance back in the spring of 2021 – it was found in a box with many other items tucked away in an upstairs bedroom labelled 'Silver Plate, for charity'. It is very unusual to find pieces hallmarked for the 17th century – from the reign of Queen Anne, and this piece was made during a period of about 25 years where the standard of silver was 952 parts per 1000 rather than the current standard of 925 parts, which has been in use since about 1720. This piece achieved a price of £1800 + fees in a sale in May 2021.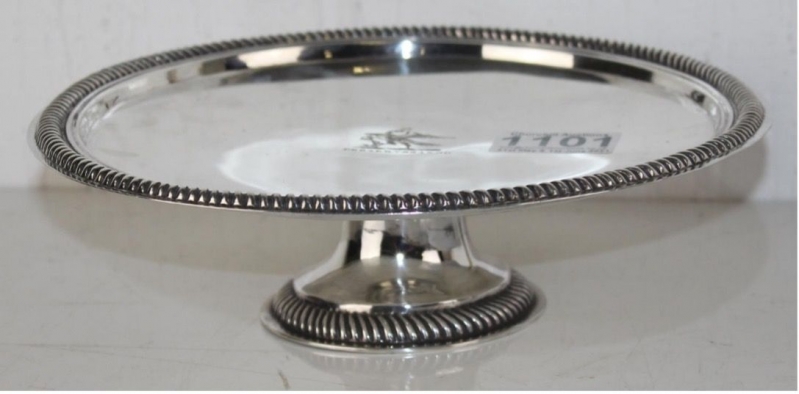 2 Camera lenses
Back in October 2018, we had a huge surprise with these two very unassuming camera lenses. The smaller one of the two turned out to be a rare Russian lens believed to be one of less than ten in existence. The vendor had no idea, and it had been in a shed for many years before being uncovered. A final hammer price of £2000 plus fees was at this time (five months after opening) our record for a single item.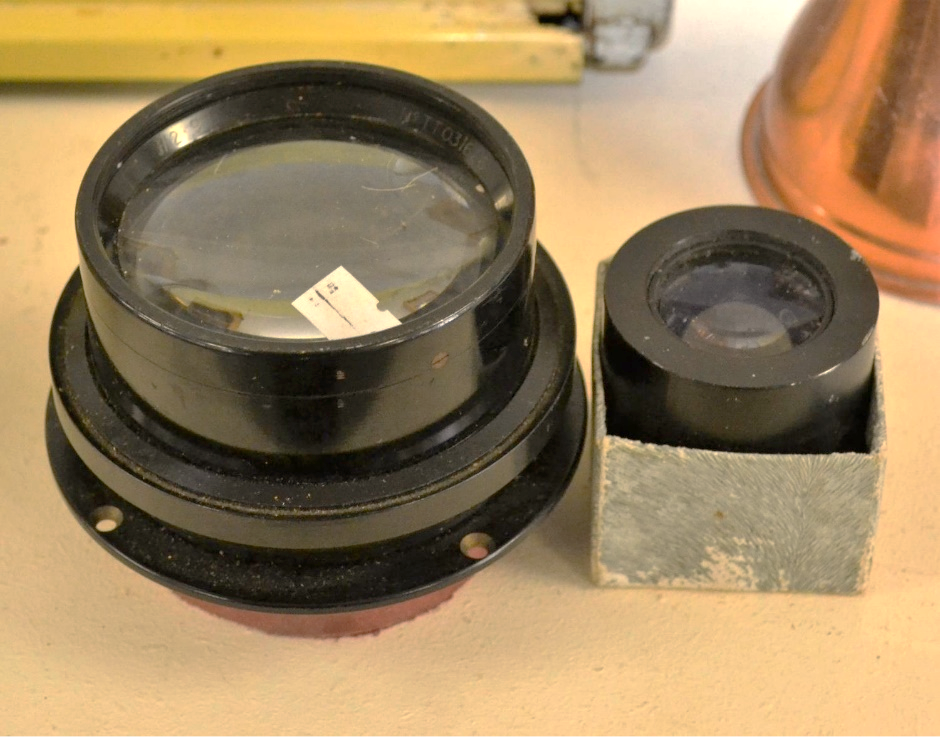 Garrard 301 turntable for spares
There's money in vintage electronics nowadays as this turntable proved. Despite it missing many parts it was snapped up by an online bidder for nearly £1000 with fees. With vintage electronics, if it was expensive when it was new then there is a good chance it will have held its value today.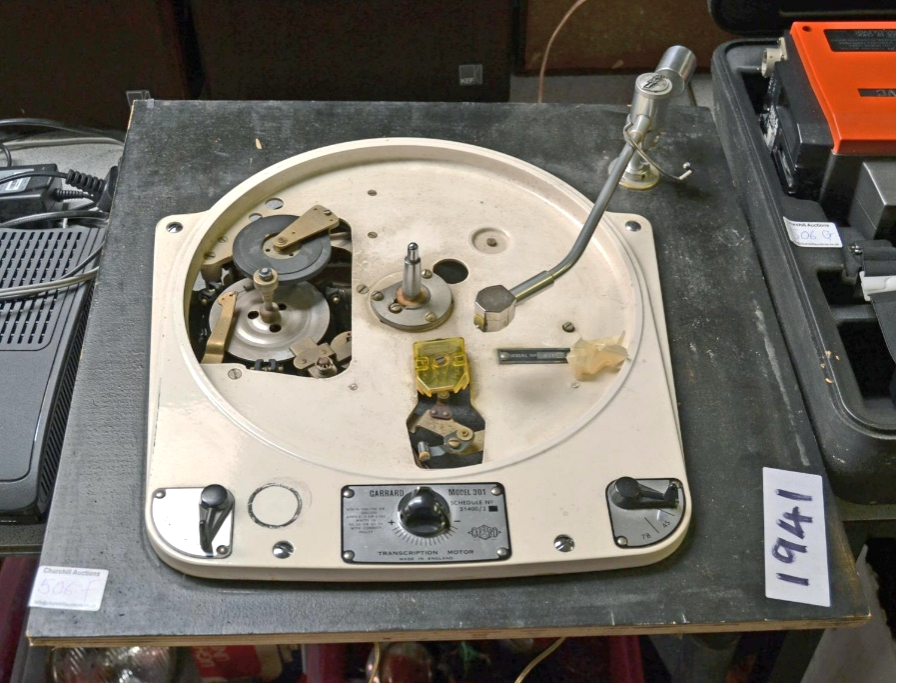 An extensive collection of football programmes c.1950-80 (100s)
This collection of football programmes was found at the back of an old barn in a suitcase which was inside another box. It's very important to be thorough in the antiques world because even in the most unpromising of locations there may be a gem. This collection realised £820 + fees back in 2018.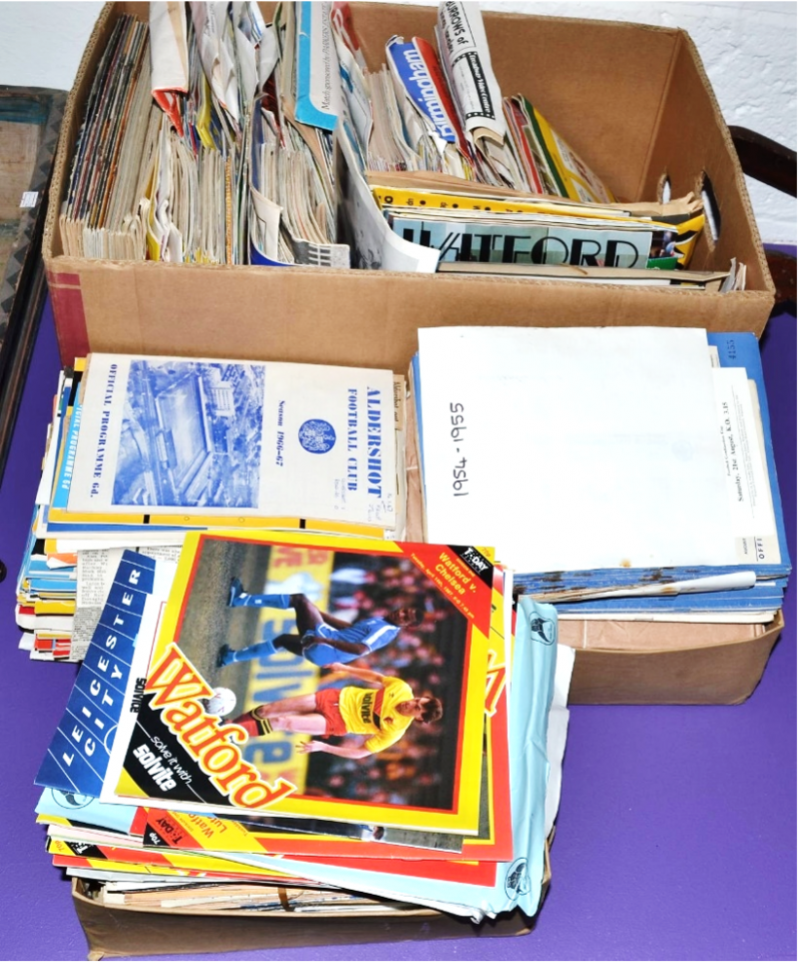 Joan Kathleen Eardley RSA (Scottish 1921-1963) "The Little Old Mother" – Charcoal or Pastel drawing in original gilt frame
This unassuming little picture came to us via a house clearance firm. I unearthed from a box of miscellaneous pictures and prints – I just knew straight away there was something about it, which is why it is always best to check with a reputable auction house before throwing anything away. Always remember that it is in our best interests for it to achieve as high a price at auction for you! This charcoal drawing made £2,100 under the hammer before fees.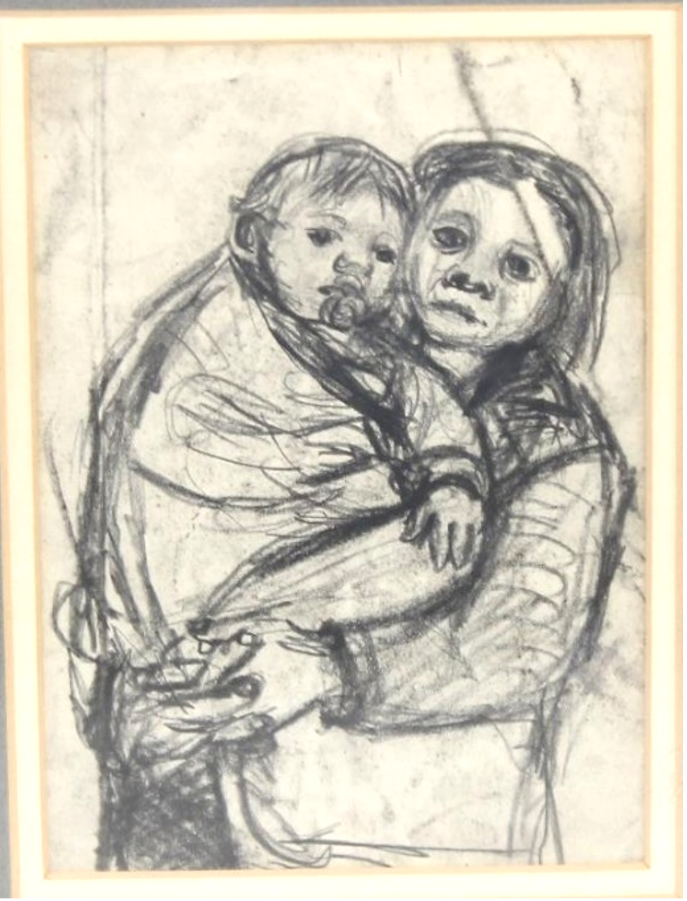 Not knowing what may come in next is what excites us most – finding the hidden gems amongst what may have otherwise been discarded in many cases is very rewarding. Discovering items of note for our clients and endeavouring to do the best we can for them – no stone is left unturned at Churchill Auctions!"