A strong headband might be the quickest, easiest way of zhuzhing up your look and we predict they will be with us for some time. In the same way that we now have a mask-wardrobe, a selection of headbands will enable you to play with colour and style (and never underestimate their ability to detract from bad-hair-days).
Roseings London has a gorgeous selection of handmade hair accessories online. Lots of historical-slash-literary referencing going on and the aesthetic is satisfyingly rich and detailed. The Boleyn (pictured here) is from their latest drop and is also available in black.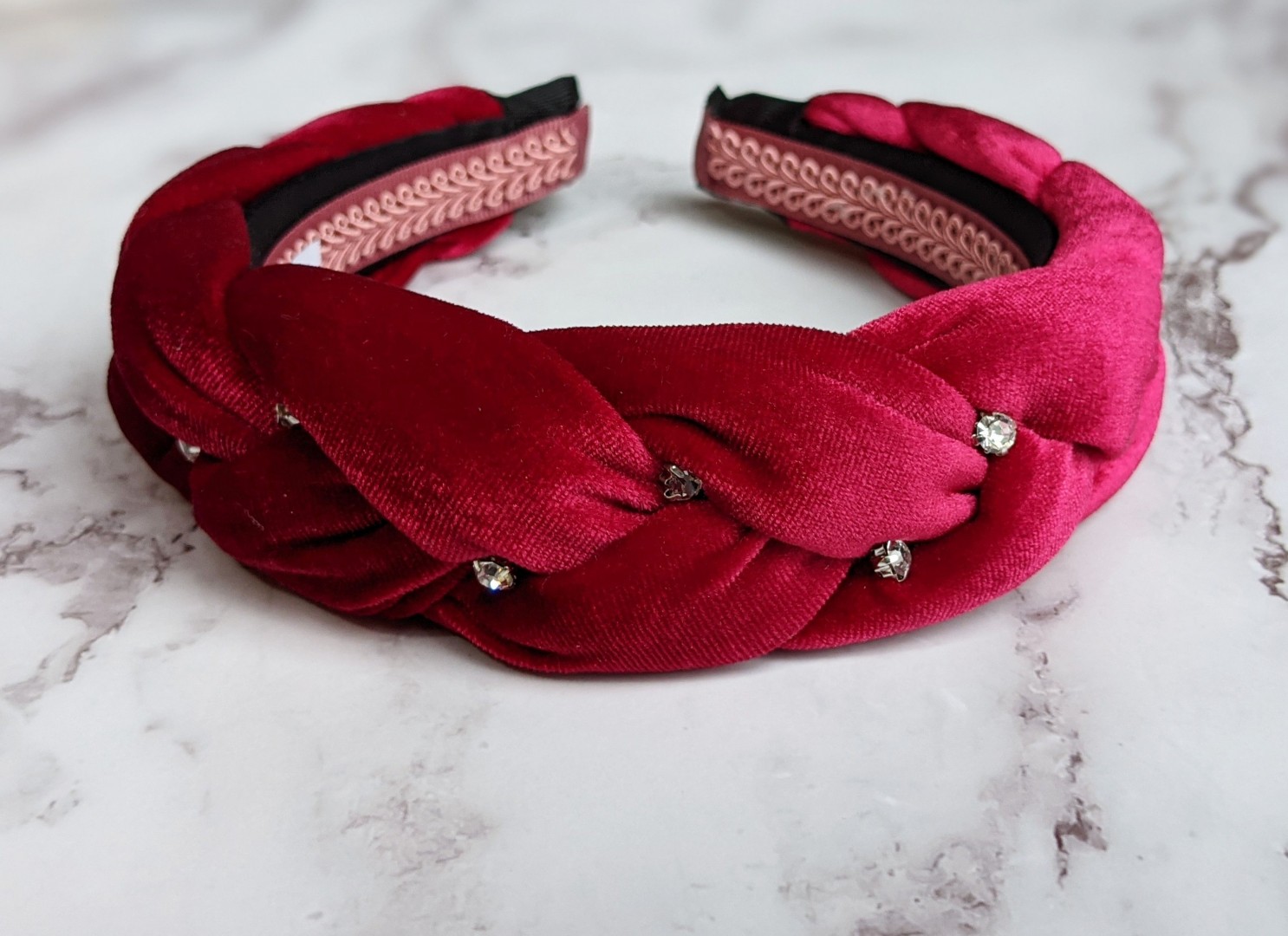 We're all for whimsical head pieces (because why not?), and so this ditsy wire bow from Oliver Bonas has made its way onto our wishlist. The cheering yellow combined with monochrome tones also happily echoes the Pantone colours of the year: Ultimate Grey and Illuminating Yellow.
£19.50 oliverbonas.com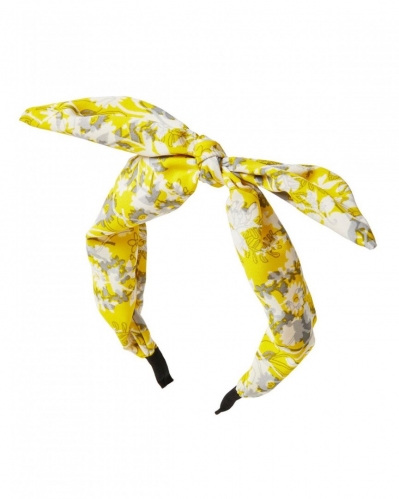 Well hello there, Halo! By esteemed milliner Merve Bayindir, this is admittedly a cut above the average Alice band, but it is so immensely stylish that we would only gaze in covetous wonder at anyone popping up on Zoom wearing this plumed beauty (or sporting it for their daily exercise walk, of course).
£360 fenwick.co.uk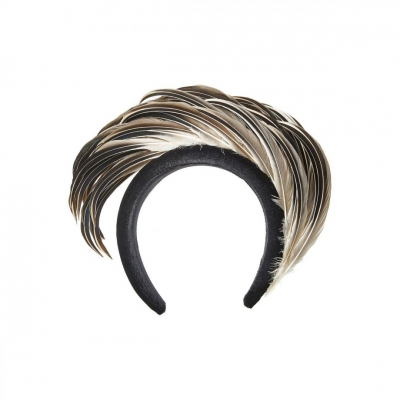 Louise Jennifer handmakes her pieces from her studio in Cardiff. The Rosie headband (which comes as a set with a complimentary scrunchie) is painterly perfection crafted from vintage velvet offcuts. This means once it's gone, it's gone but Louise's website is crammed with similarly beautiful choices.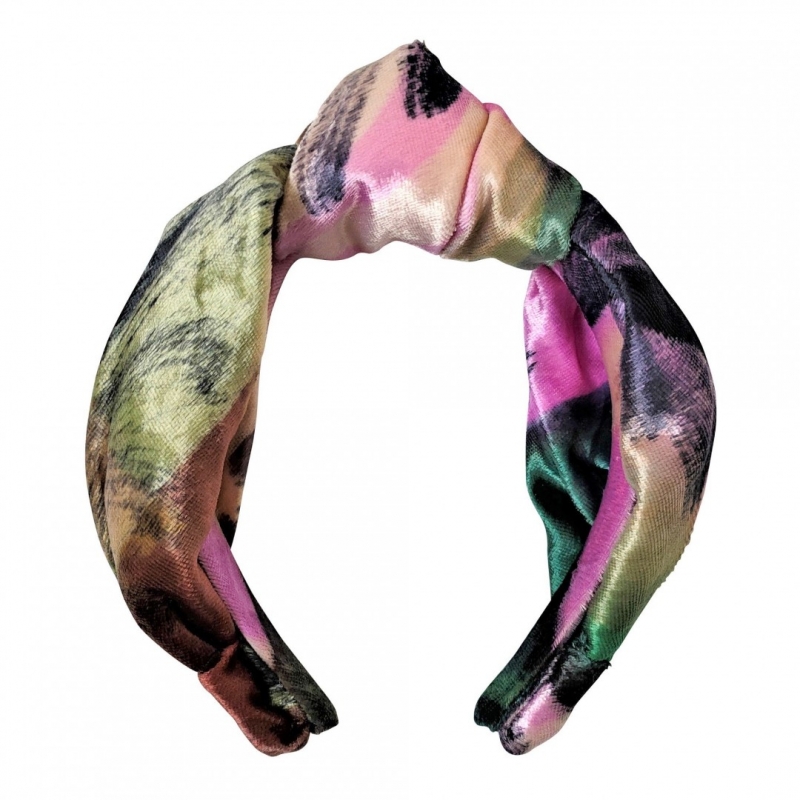 Pretty, pretty pearl and sparkly details look restrained and elegant against a neutral bone-white background. In terms of cost-per-wear, this is likely to come out at mere pennies.
£18 very.co.uk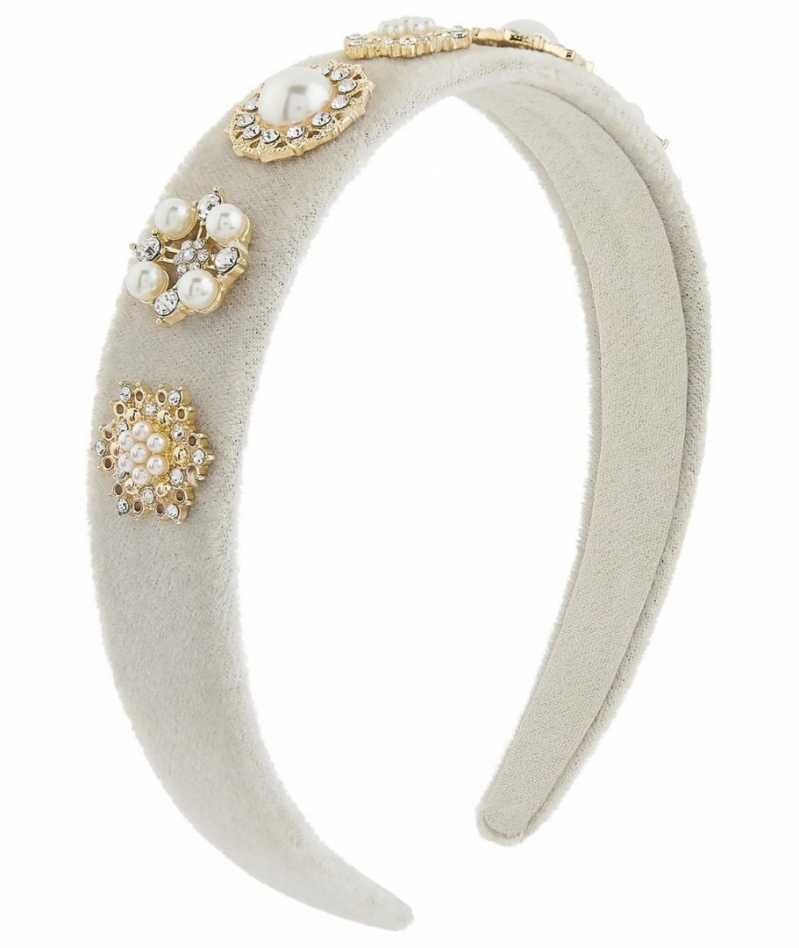 A brief glance at the pattern tricks the eye with its suggestion of nautical vibes, but closer inspection reveals it as more abstract. Red and white look fresh combined in this Liberty print, and the feel is upbeat and spring-like.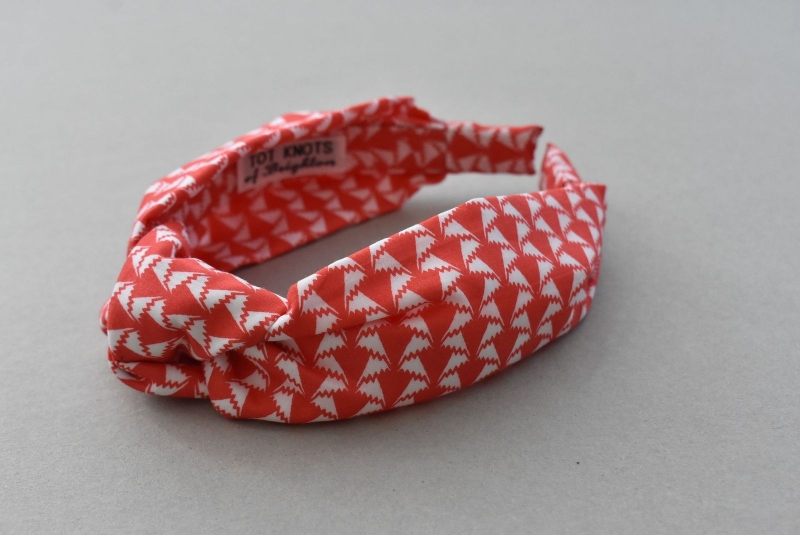 These lusciously vibrant velvet bands were inspired by the way in which the creator's mother wore her towel knotted on her head. We love the suggestion of vintage glamour.