There's something so rock'n'roll about a fringed accessory – or do we mean a little bit country? In fact, fringing is an ancient Mesopotamian hack to add embellishment to clothing, and although in terms of western fashion we might think of the 1920s as when fringe established itself in the mainstream, special mention must go to both Elvis and Cher for their work in the fringe-field. The Autumn/Winter 2020 collections were awash with it and as we move into the summer months its popularity shows no sign of waning.
Frankly, if the style mavens at All Saints are binging on fringe in a premium leather jacket this season, then as far as we are concerned our point is proved.
Astral Jacket
£379 allsaints.com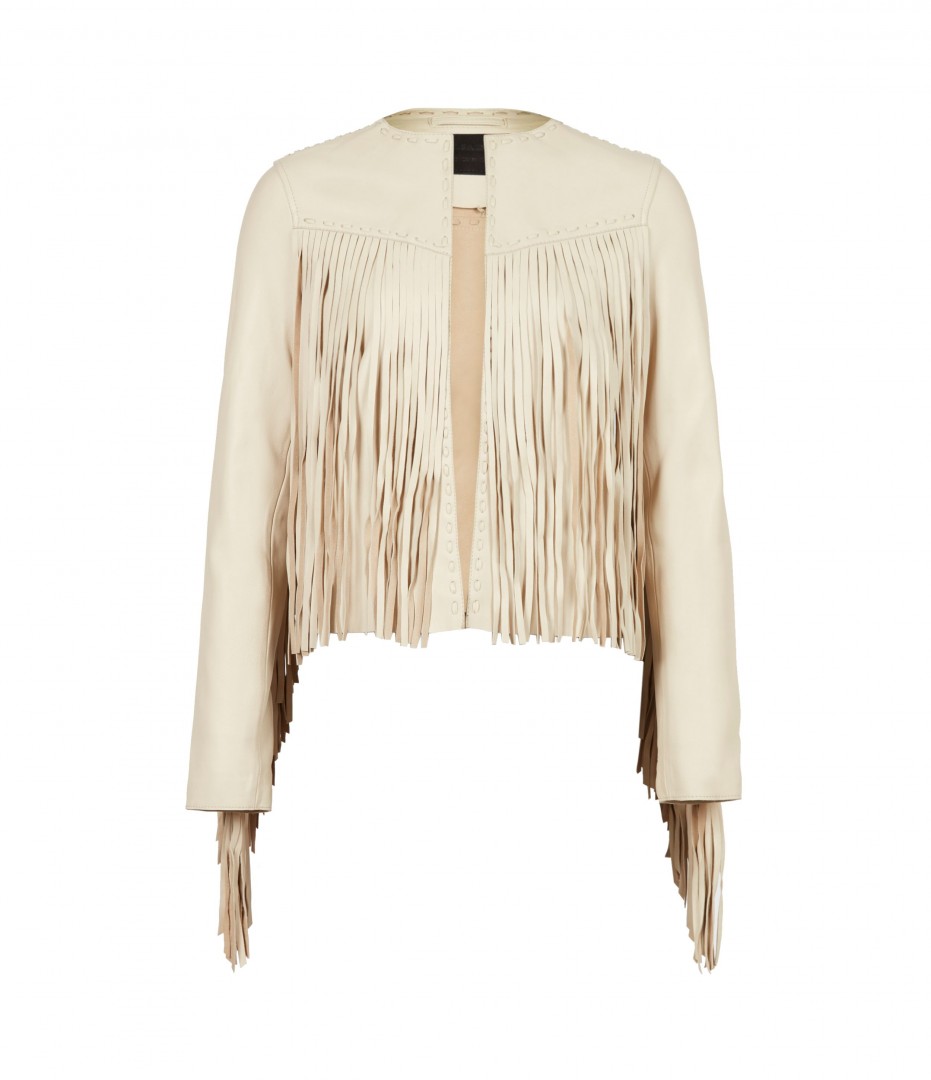 The edges of this sunhat by H&M have been left unfinished, much like Native Americans who viewed this as a form of sustainability as trimming off seams was seen as unnecessarily wasteful.
£34.99 hm.com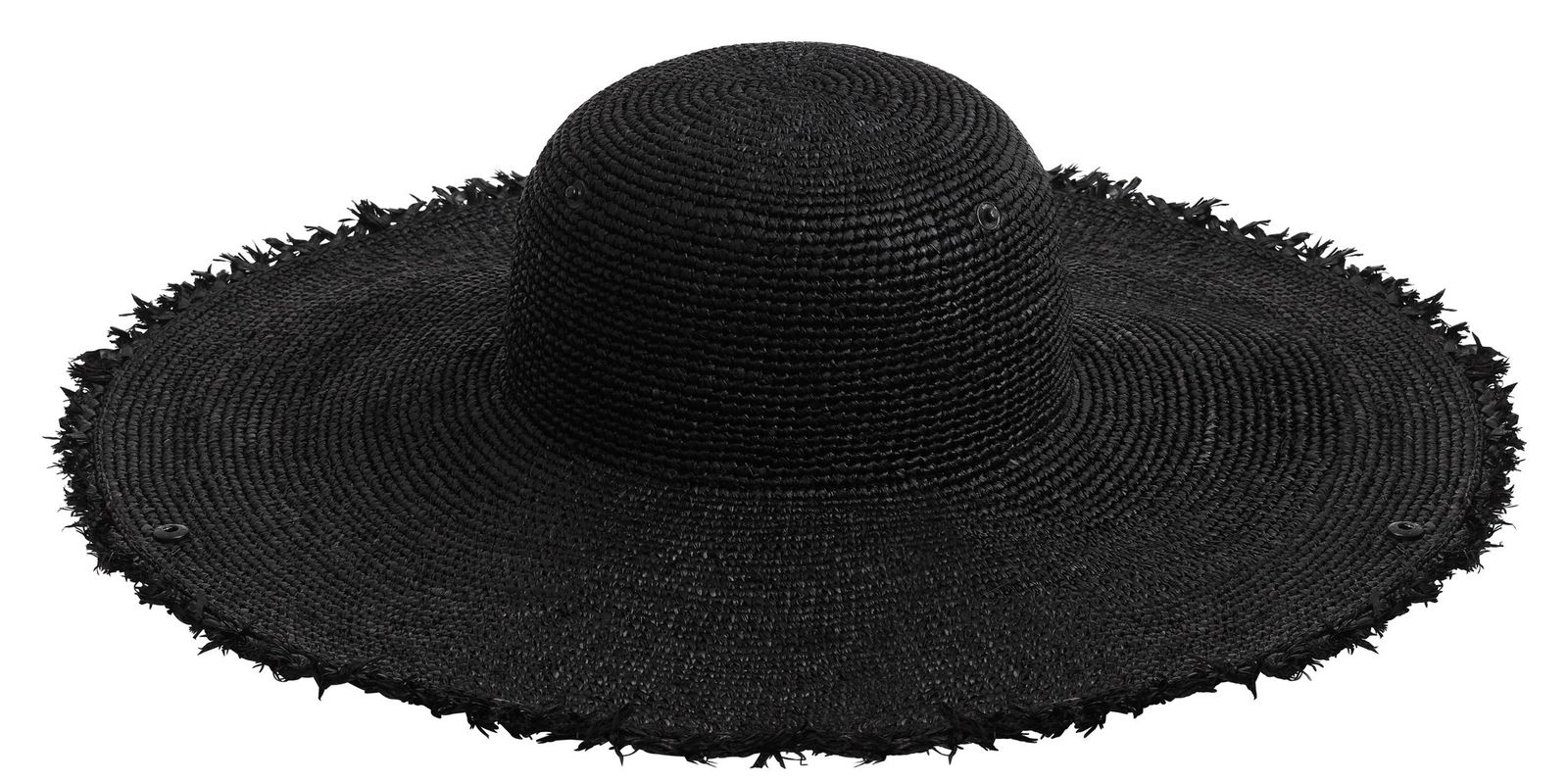 The always-glorious Mulberry have incorporated just a suggestion of fringing into their Iris Silky Calf bag but this is truly a case of less is more. The contrast of fringe and plaited handle with the more austere matt finish in chalk leather is simple perfection. (And, fyi, if more is more for you, then additional tassels are available for purchase, as is a choice of colour and finish on the handle.)
From £950 for the 'Mini'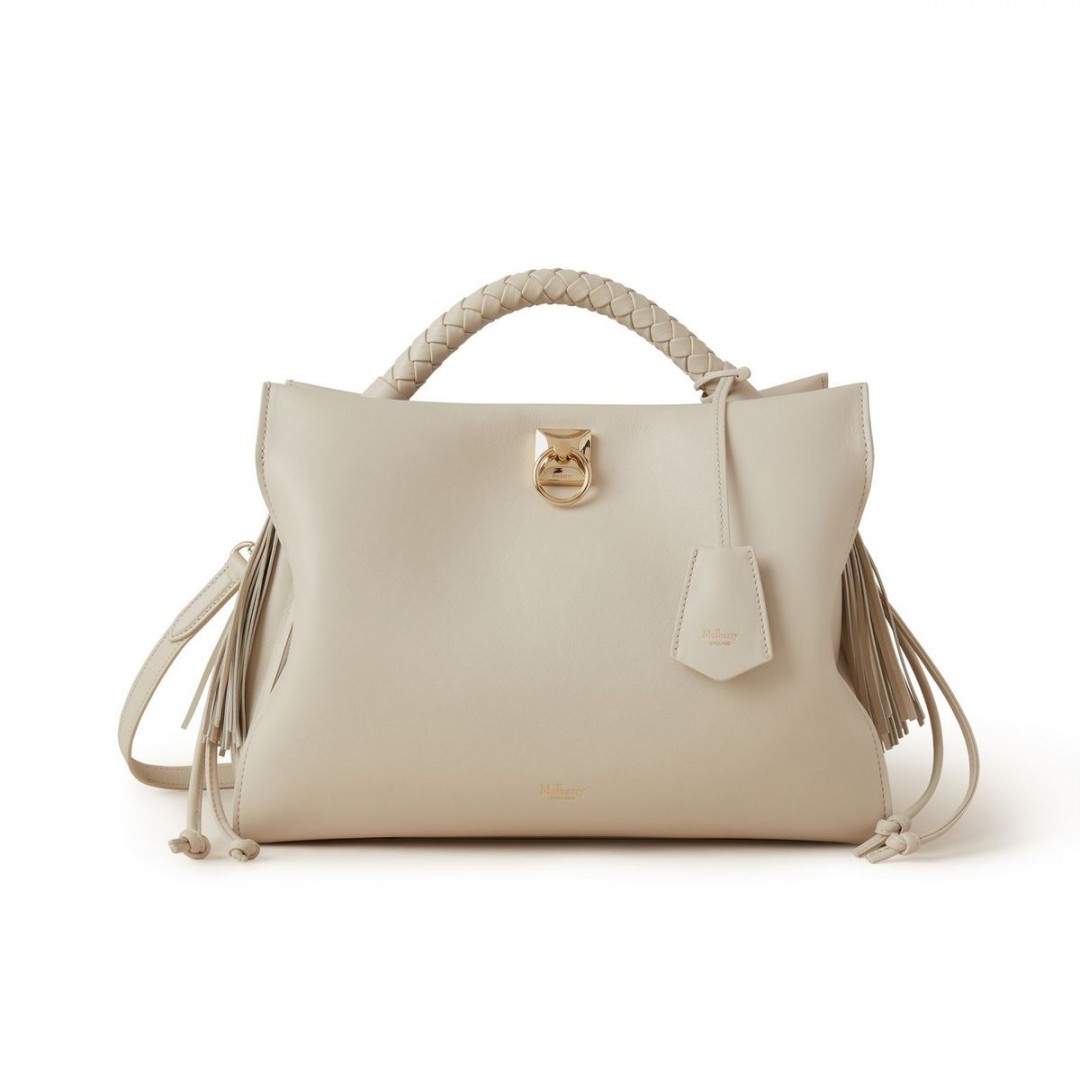 We discovered Susan Morrison's intricate beaded earrings on the popular Facebook page, Not On Amazon, and have since found her Etsy shop which also stocks a really cute selection of knitted pom pom hats for little babbies. We love her use of colour and pattern and have fallen hard for these Bronze Chevron designs, although it was quite hard to pick a favourite.
£25 etsy.com/uk/shop/TheWheezyBead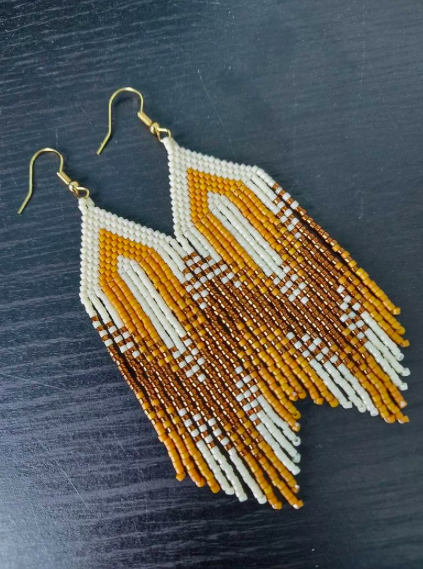 A different take on fringe, and much more sportif (meet you at the 19th hole anyone?) This fresh take covers up the laces and breathes new life into the classic superstar street style from Adidas.
£67 asos.com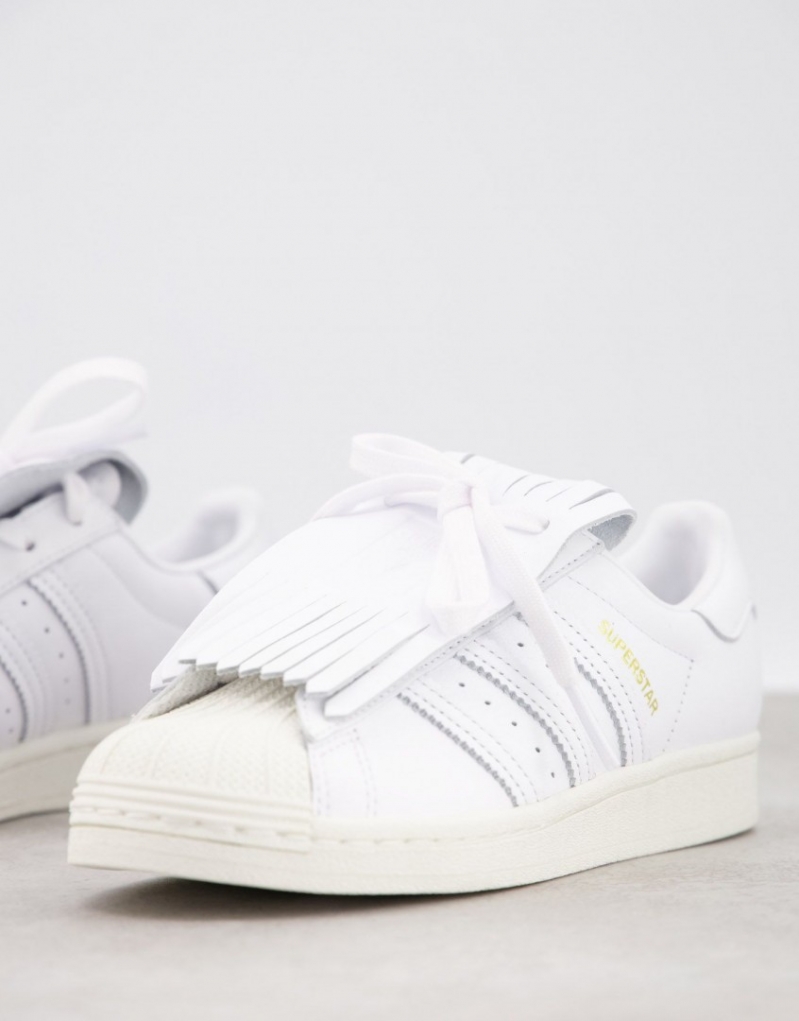 The textured nature of the metal fringing on this necklace from Anthropologie means it will capture and reflect any light source. Hand assembled and gold toned.