BRAND: AUGUSTINUS BADER
Recommending a brand which carries a hefty price tag carries great responsibility. And is not something I enter into lightly, but frankly I couldn't deprive you of the chance to balance for yourself the scales of significant investment and palpable results. It's up to you how much you want to spend on your skin, and there are many wonderful high street brands which yield great results. That said, Augustinus Bader is like nothing I've used before in my extensive years of product addiction. This is a multi-award-winning, science-led brand headed by a biomedical scientist who first put his expertise into effect in 2008 when he developed a wound gel that was proven to heal severe skin trauma. It was from this point that he moved into skincare, whilst retaining his position as director of cell techniques and applied stem cell technology at Leipzig University.
Credentials established, let's move on to the goods. Whilst there is a full range on offer, the one you need to know about is The Rich Cream, a deeply moisturising, restorative balm for all skin types (yes, you read that right, in this case one size really does fit all). In common with all products in the range, the formulation is built around Bader's patented TCF8®, or Trigger Factor Complex technology; a combination of amino acids, vitamins and synthesised minerals naturally found in the body. This acts as a catalyst for the skin to heal itself, be it from scarring, acne, lines or wrinkles, loss of elasticity, hyperpigmentation or even stretch marks. And it promises results in 27 days (which is the time it takes the average skin cell to regenerate itself). It goes on thickly and whilst skin isn't left tacky, you will definitely know you've moisturised as it is deeply and luxuriously hydrating. Your face will feel soft and nourished to the point where you may have to check your urge to stroke your cheek or jawline as it will feel so damn good and baby soft. Although 100ml will set you back £125, you won't need to be spending on serums, as this one product replaces the need for separating out your skincare.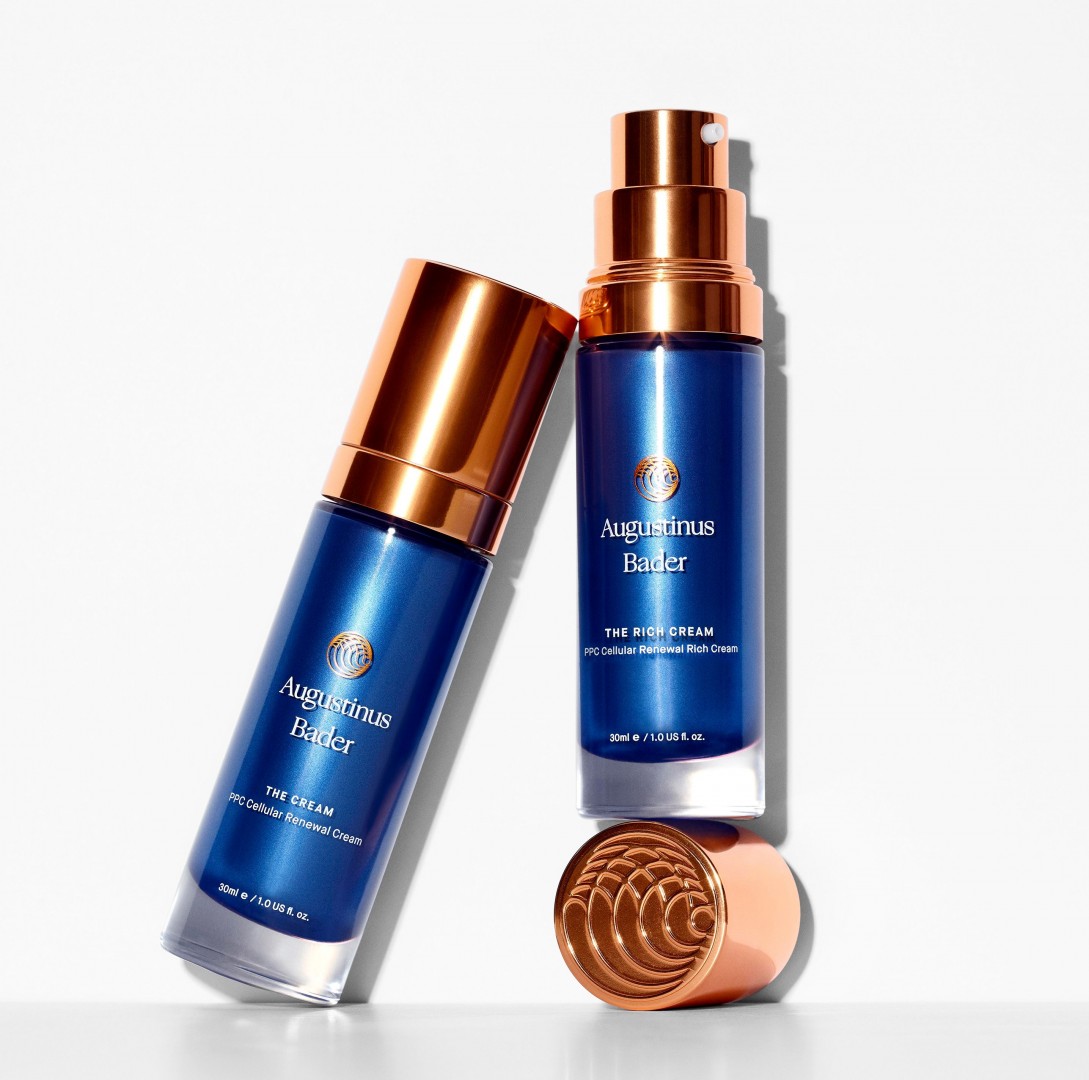 If a heavy cream really doesn't appeal, it's lighter cousin, The Cream, works hard too, and is perhaps the better bet for more humid months or very oily skin types. There's also a body range, in which both the Lotion and the richer Cream work to thicken the skin through stimulating cellular renewal, thereby seeking to minimise the appearance of cellulite in much the same way that a lumpy ceiling might be smoothed by a layer of plaster. (Apologies for the distinctly unglamorous analogy.)
Other offerings include The Essence (a toning exfoliator), a lip balm and also two cleansers. I have been using The Cleansing Balm every day and my skin is thanking me for it.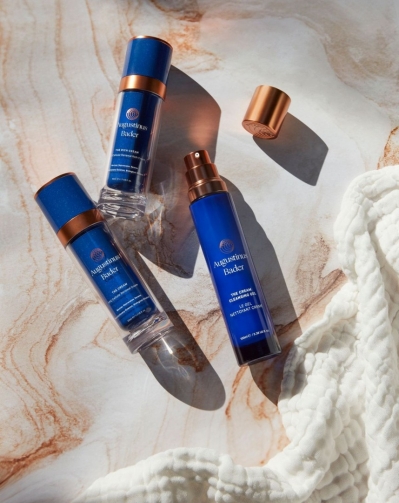 New from another favourite, Ole Henriksen, is the Wrinkle Blur Bakuchiol Eye Gel Crème. Honestly, anything which resembles a pretty Twister is going to score high points with me, but of course this has so much more to offer than mere aesthetics. For anyone reading this who doesn't spend their spare time poring over ingredients lists or brushing up on their chemistry skills, allow me to elucidate a little on the properties of bakuchiol: simply put it's a vegan, plant-based alternative to retinol, proven to stimulate collagen and decrease surface wrinkles. Sounds good? It's gentle on the skin and combined with soy and rice proteins to address dark circles and puffiness. It certainly smooths on effortlessly and the merest smidge leaves the under-eye area feeling softer and more even.
£42 boots.com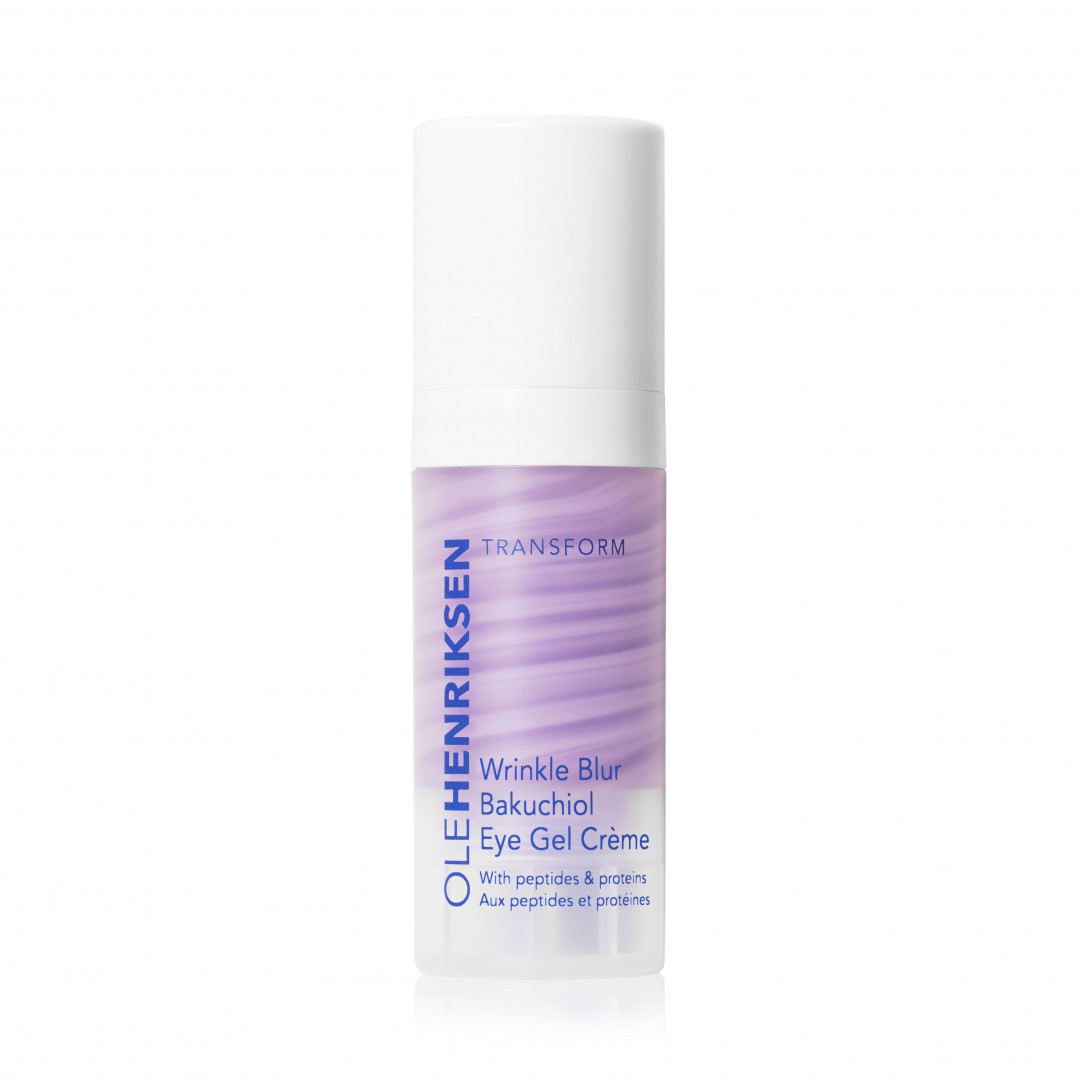 If you're anything like me then after a year of box-dyes, heat damage and kitchen-scissor trims your hair may well be feeling a little neglected. Fudge Professional's Opti-PLEX™ is a bond-building complex designed to rebuild your follicles and strengthen the hair shaft. Their range of shampoos and conditioners promise shine, vibrancy and strength. I'm particularly loving the Luminizer duo, formulated with lightweight micellar oil to gently cleanse and leave hair bouncy, soft and frizz-free.
£22 for both uk.fudgeprofessional.com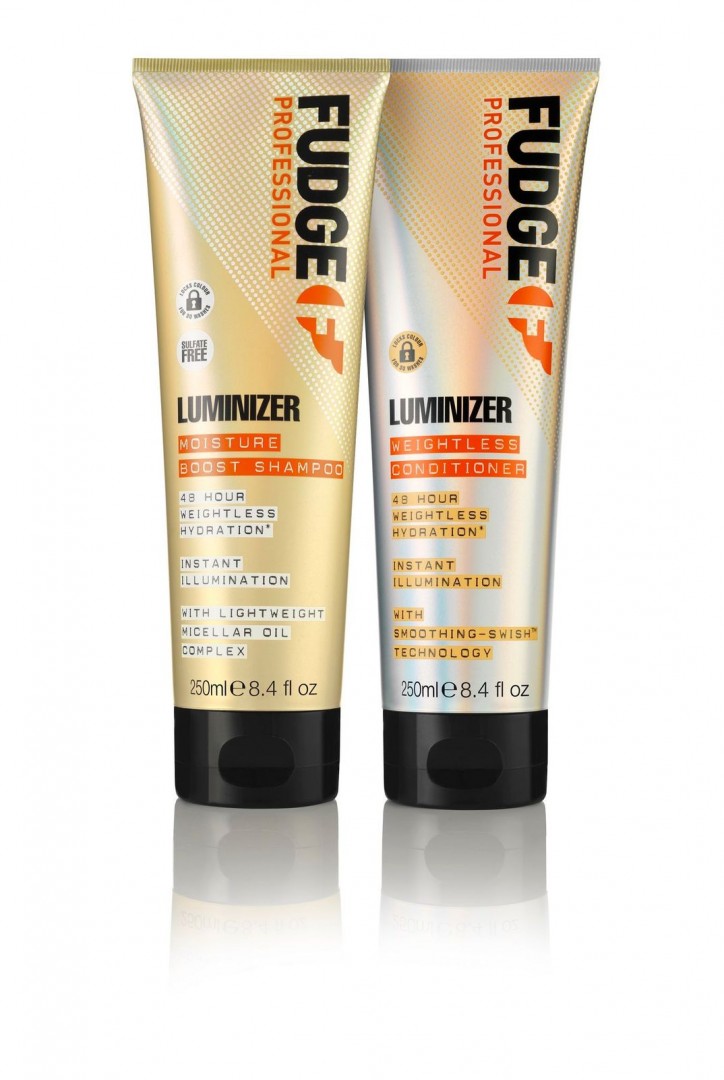 Natural, organic skincare specialists, Weleda, have launched their Aroma Showers collection and it is a doozy. Four shower gels and creams, each formulated to address a different need-state: Harmony (for grounding), Energy (for stimulation), Love (for resilience and equilibrium) and Relax (for peace). Independent clinical trials recorded brain activity before and after use and the findings proved that these vividly scented washes did indeed produce results!
£8.25 weleda.co.uk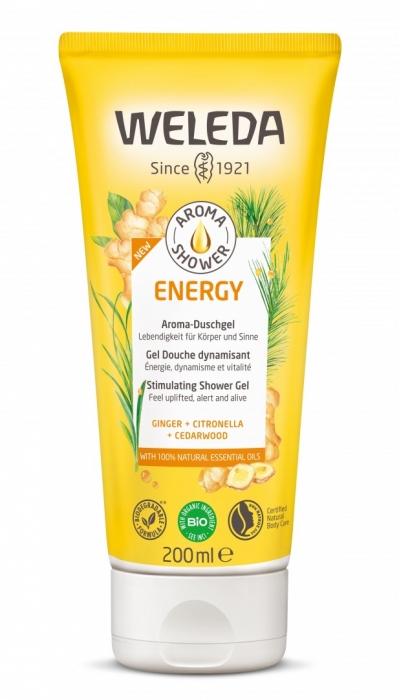 Pixi Beauty have been excelling in skincare for over 20 years (must-have product, the Glow Tonic, an everyday exfoliating toner, £18) but this month I'm focusing on their spring makeup drops. Pick of the bunch is the keenly priced Pixi + Tina Yong Tones & Textures eyeshadow palette of colours which really crosses the board from enhancing naturals to popping brights (£22). I also like the On The Glow Blush stick, a fat wodge of lightly pigmented gel colour which works well on cheeks and lips (£18)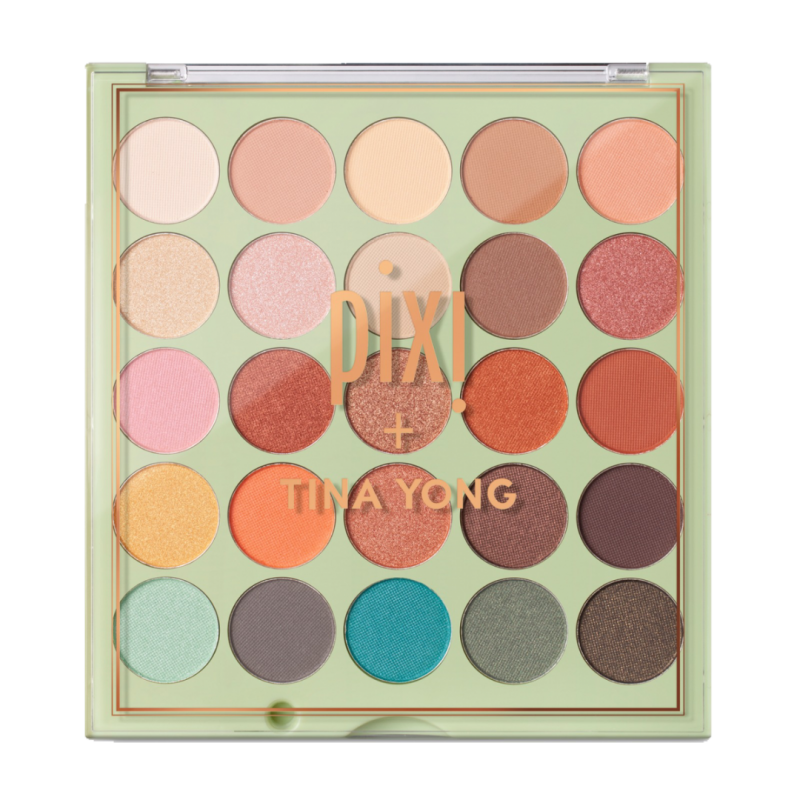 FIVE OF THE BEST: MARINE-BASED FACIAL TREATS
Marine-based skincare makes intuitive sense; even if your actual biological knowledge is lacking it surely must be a truth universally acknowledged that there's something in those briny depths that does good to the complexion. There are some excellent brands harnessing the hydrating, toning and protective benefits of the organisms of the deep.
Wo Daily Base™ Aqua Gel £28/28 doses wearewo.com
The ultra-hydrating H2O complex these doses of creamy-like gel are formed from are based around a blend of marine and plant-based natural actives, including kelp farmed in Aberystwyth, prickly pear oil and Swiss glacial water. The premise is pretty simple – one dose provides all the product you need to double cleanse and then massage a final layer of hydration into the skin. Step one should remove most makeup when you apply it to the skin and then tissue it off (or you can use a cotton pad). Step two sees you working it into your face once more and then rinsing off with water. And step three is simply a matter of scooping up the remainder to use as a moisturising layer. Great for younger or blemish-prone complexions. (And worth pointing out that all packaging – of which there is quite a bit – is recyclable and 80% is produced from recycled PET or polyester resin.)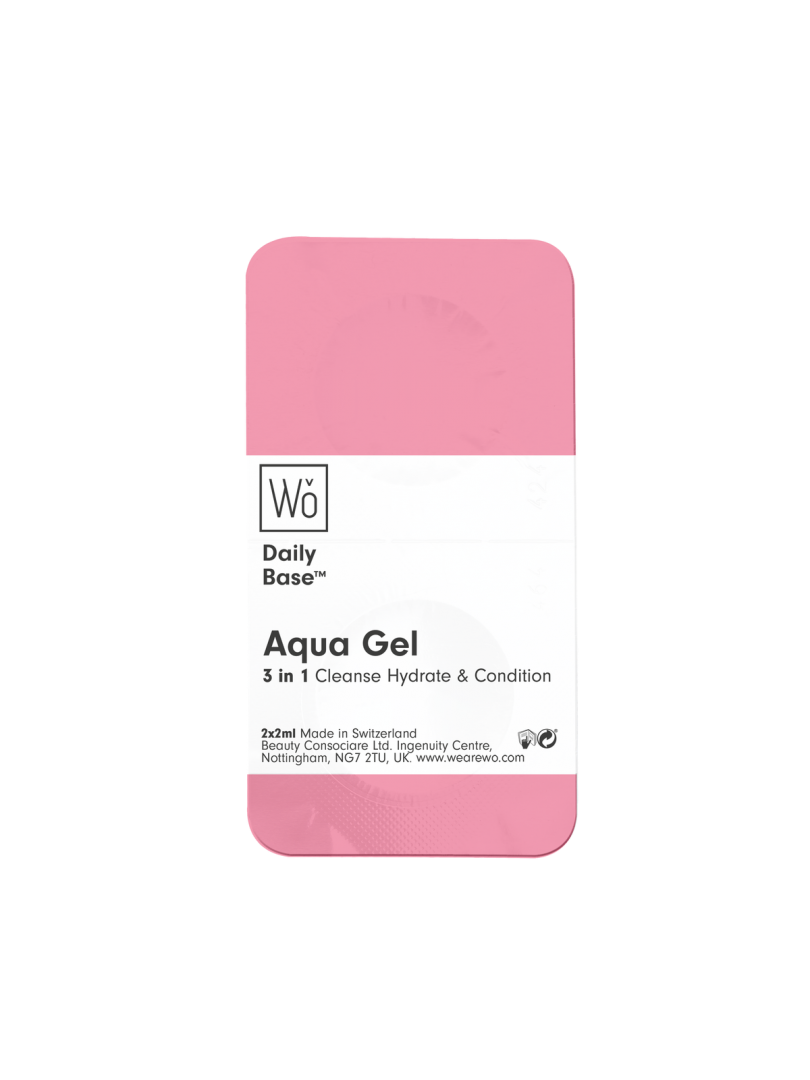 One Ocean Replenishing Deep Sea Moisturiser, £65 cultbeauty.com
To be honest, it was hard to choose a single product from One Ocean's cruelty-free range, but this is such a wonderful, forgiving moisturiser that I felt it deserved hero status. The brand's USP is its 'blue biotechnology' which harnesses the survival techniques developed in nature by marine microorganisms, kelp and algae and applies the same science to skincare. Their sustainably sourced blend of algae works to reduce inflammation, protect against UV damage, hydrate and firm the skin. Plus, they work in conjunction with Oceana, a global organisation working with governments to change policy and protect the oceans. It is intensively moisturising and yet deliciously light and easy to work into the skin.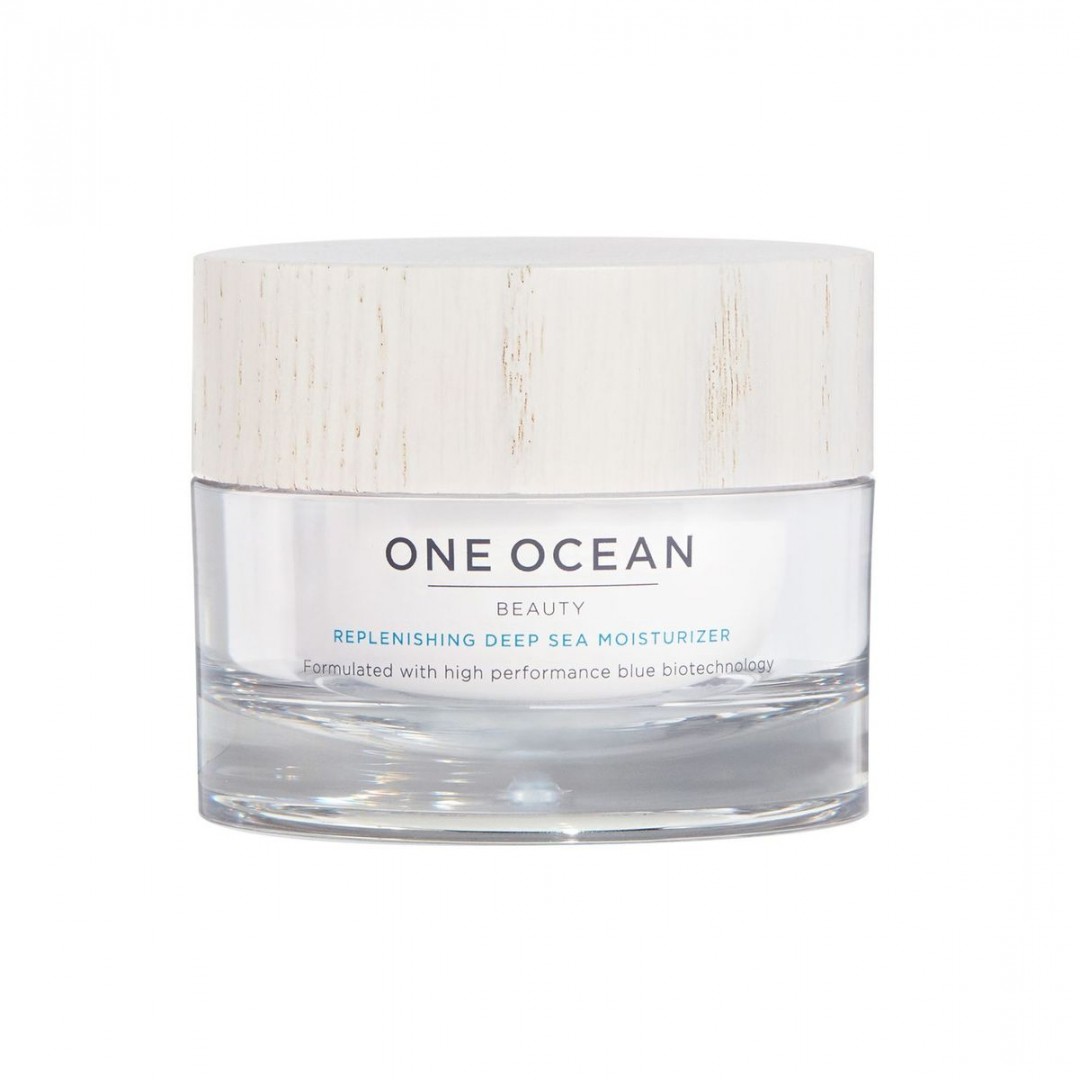 Katherine Daniels Essential Exfoliating Gel, £30 katherinedanielscosmetics.com
The directions suggest this gel should be used only once or twice weekly, and it is so effective that I find myself counting the days between applications. It feels like a paste when you are drawing it over your contours and five minutes later it has transformed into a silky oil to be thoroughly massaged in before wiping it away with a cloth soaked in warm water and wrung out. Laminara digitara smooths and moisturises and the natural acids from red algae leaves skin devoid of build-up from dirt, sweat and dead skin cells.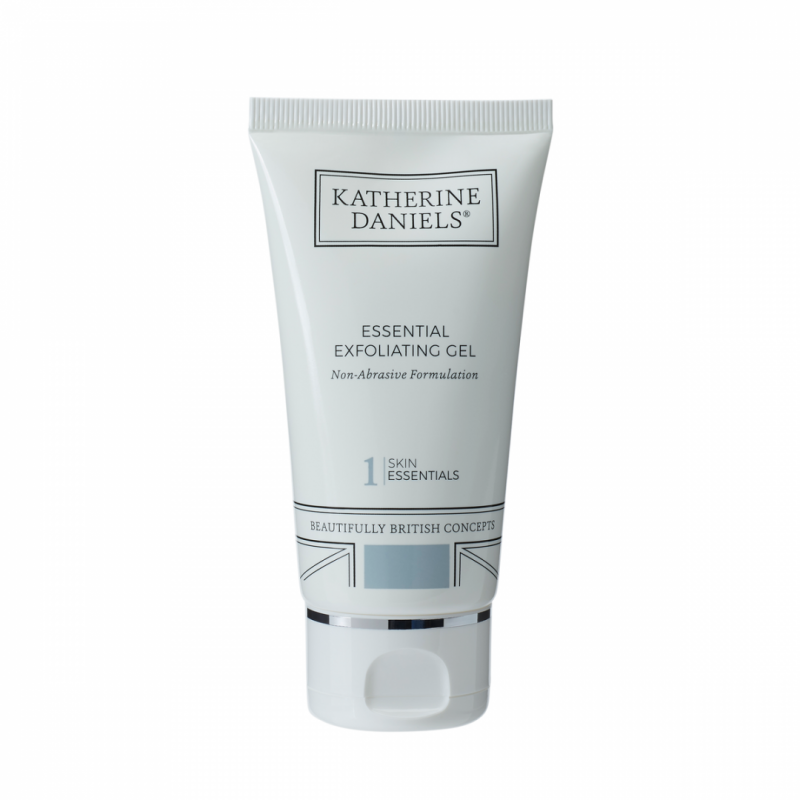 Bjork and Berries Sea Buckthorn + Algae Face Oil, £46 gb.bjorkandberries.com
Viscous and luxurious, this facial oil oozes quality and sinks tracelessly into the skin. With a whopping 99% organic ingredient listing, this Swedish brand positions itself in the 'ecoluxury' market, satisfyingly managing to tick both boxes and then some. With Sea Buckthorn oil which is stuffed with vitamins to help strengthen skin and deliver that all elusive glow – and I mean glow, rather than the sort of slick sheen which some oils can bestow, making them strictly 'night-time only'. Kalpariane™ derived from alaria esculenta (a type of edible seaweed) plumps, firms and is reputed to boost the synthesis of collagen and hyaluronic acid, both of which help skin maintain a firm smooth texture.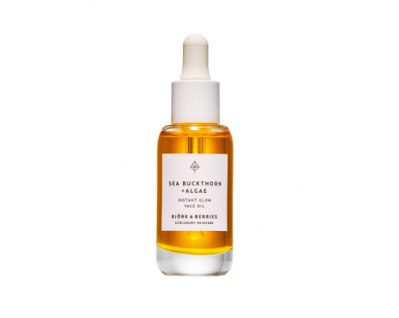 Algenist Genius Sleeping Collagen, £88 spacenk.com
And so to sleep, perchance to dream – or perchance to wake up to plumper, firmer skin? If the latter speaks more to your innermost desires then Algenist's Sleeping Collagen could well be worth your investment. It promises results in ten days, and I have certainly noticed that I've been waking up to a softer and more cushioned face after using just a pea-sized blob before lights out each night. Algenist is a vegan brand which has built a sterling reputation for its algae-based skincare. They use vegan 'collagen' alongside their patented alguronic acid comprised of a mixture of algae extracts which lay claim to 'anti-aging benefits' – or pro-aging benefits as I prefer to call it. This cossetting balm also contains stress-relieving notes to ease you to sleep.