Just Good Fun : 5th - 30th April
Spring is here (finally!) and to welcome it in and celebrate new beginnings, fitch & fellows has put together a fun and cheerful collection of beautiful pieces to lighten your spirits.
Looking ahead to sunny beach holidays and bracing coastal walks, you will find inspiration from ceramicists Katherine Kingdom, Sarah Rooms Heaphy, Ken Eardley and Rose Wallace.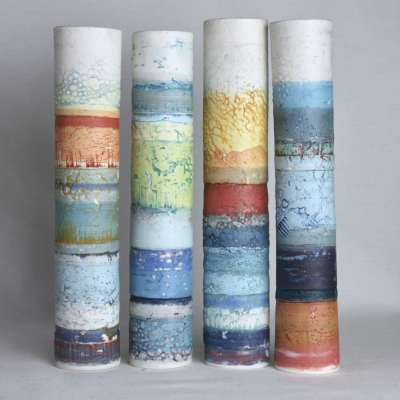 Sarah Rooms Heaphy
Along with fresh and uplifting paintings and ceramics from other creatives such as Catherine McVean and Lisa Katzenstein, you will be sure to discover a great selection of art and craft work that is joyous and just good fun!
Oxford Art Weeks - Clean and Classic : 10th - 28th May
Kate Wilkinson's stylish and striking silver and gold jewellery sets the tone for this fitch & fellows exhibition where simple lines and classic style are in abundance.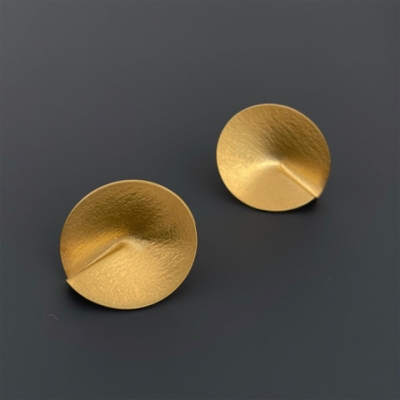 Kate Wilkinson
Amongst the collection you will find bold and beautiful tableware from Fleur Enser and crisp, tactile vases from Justine Jenner.
Discover imaginatively designed wooden furniture and animal boxes from acclaimed sculptor Nicola Henshaw and celebrate the art of upcycling in Graham Lester's exquisitely hand-turned decorative bowls.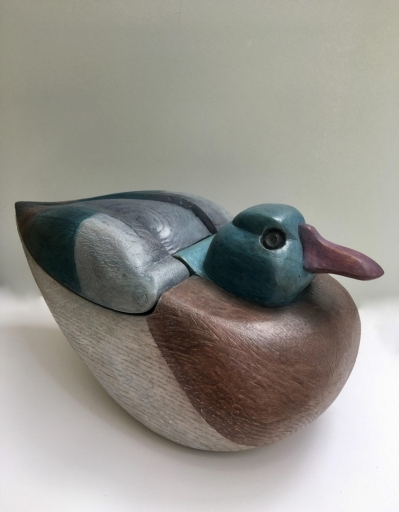 Bucks Art Weeks : 11th June - 2nd July
At fitch & fellows, Bucks Art Weeks Chair, Susannah Fellows, hosts some of her BAW favourite artists and makers at this year's 38th event.
Topping the bill of a host of talented creatives is local jeweller Kerry Newth who will be demonstrating her sterling silver, jewellery making skills. Intricately set gemstone pieces inspired by the sea are her signature style and should you have any jewellery you no longer wear she can breathe new life into it by creating 'new from old', re-setting favourite stones in more modern, wearable designs.
Summery ceramics by Sally Dorrity will be displayed under paintings by Sarah Annetts and whimsical illustrations and caricatures by Sarah Beak. Also on show will be glasswork by Susan Horler.