Malus baccata var. mandshurica (Manchurian Siberian crab apple) 
As the seasons pass, the pure white blossom of mid-April makes way for an abundance of cherry-like deep red apples which take centre stage of our autumnal or Christmas displays – they last into the new year. Requiring only basic tree husbandry with little or no pruning, this fully hardy tree – native to eastern Asia – is perfect for all garden lovers. It can also be used in orchards as a pollinator tree. 
-Jamie Leslie, Senior Gardener, Ightham Mote, Kent
Pyrus communis (pear cultivars) 
Created by Rudyard Kipling, our Pear Alley provides one of the best views towards the house. Clothed in white pear blossom in April (which is good for pollinators) it is under-planted with spring-flowering bulbs and perennials such as Scilla litardierei, Symphytum ibericum, bluebells and tulips. The metal structure is original, but the pears were replaced in 2000, matching original cultivars including 'Beurre Hardy', 'William Bon Chretien', and 'Doyenne du Comice'. The espalier pear trees are trained along the metal structure to show off the fruits to their best advantage. These varieties produce good crops and are delicious to eat off the tree. A further restoration of Pear Alley is planned for this autumn once the fruit has been picked.
-Len Bernamont, Garden & Outdoors Manager, Bateman's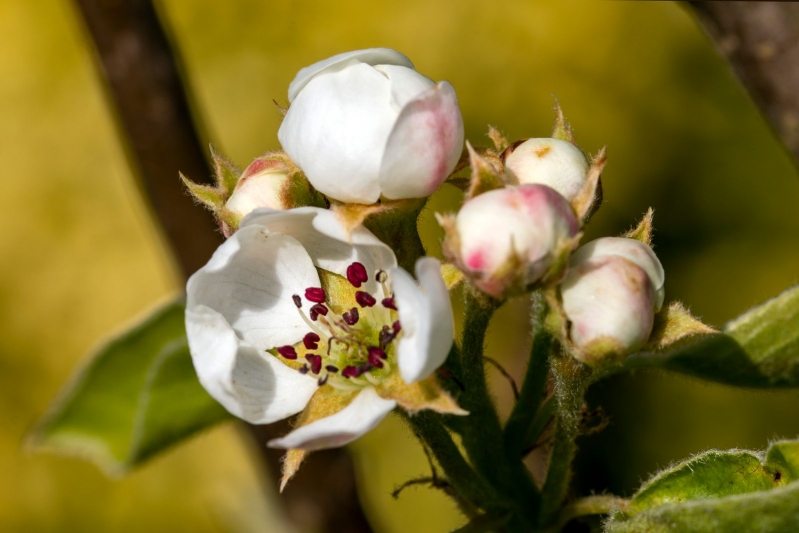 Prunus 'Kanzan' (cherry 'Kanzan') 
There is a reason why this is one of the most popular double-flowering cherry trees. In March/April it has floriferous double pink flowers, followed by lovely bronze leaves turning green in summer. Once autumn is here, the foliage develops a coppery orange colour before falling. A reliable and wonderful tree giving great value through the seasons, and even better if you can position it where you can enjoy it from a window.  
-Anthony Mason, Head Gardener, Cliveden, Berkshire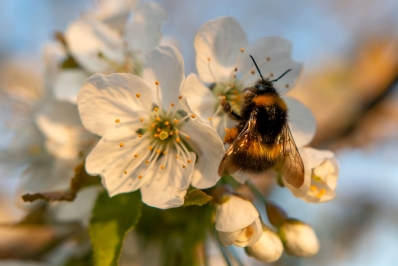 Cercis siliquastrum (Judas tree) 
I really look forward to this flowering in May; unusually, the deep pink blossoms erupt straight from the main stem and branches which gives added 'wow' factor. These are followed by pea-like fruits which are most obvious in late summer/early autumn. It's a reliable performer and not a shy flowerer. Fairly easy to obtain and grow, the plant can happily be pruned to shape. Plant it in a nice open space where it can be seen to full effect.  
-Neil Cook, Head Gardener, Hanbury Hall, Worcestershire
  Malus domestica 'Discovery' (apple 'Discovery') 
This early dessert apple – a cross between 'Worcester Pearmain' and (possibly) 'Beauty of Bath' – is as beautiful as it is delicious, producing pure white, cup-shaped blossoms from around the end of April. Be mindful of the rootstock it is grown on as this will dictate its eventual size (good fruit growing nurseries can advise). Ideally, choose an open and relatively sunny site and be generous with your planting hole. Make sure there is plenty of room to accommodate a good helping of well-rotted manure in the base, adding more as a mulch on top. It's extra work but giving it a 'good breakfast' like this will really pay off.
-Vicky Cody, Senior Gardener, Snowshill Manor and Garden, Gloucestershire
Blossom in Bucks, Berks and Oxon
 The National Trust looks after thousands of heritage fruit trees and ornamental cherry trees at National Trust gardens in  Bucks, Berks and Oxon. Many of these can be found in traditional orchard settings. Over 90% of Britain's heritage orchards have been lost, but the National Trust now protects more than 25 in the South East alone. They provide a valuable lifeline for insects including pollinating bees and butterflies, and are an uplifting spectacle in spring, and again in autumn when they are bursting with fruit. If any of the following places are local to you, you'll find plenty of beautiful inspiration for #BlossomWatch.
Hughenden has flowering trees in every season, from wintersweet box through spring apple blossom to exuberant horse chestnut spikes in early summer. There are more than 50 varieties of old English apple trees in the orchard and walled garden which burst into beautiful blossom in April and May, together with pears and cherries.
The sheltered walled garden provides year-round warmth allowing a range of fruit to thrive with delicate spring blossom to enjoy. In a sheltered corner are quince and a traditional old English damson. Around the walls are trained apricot and morello cherries.
 The horse chestnut trees in the parkland put on a spectacular show in spring with spikes of white or pink flowers and one of Disraeli's favourite trees, the Manna ash, features frothy bunches of creamy white flowers in May. In early summer on the south terrace of the Manor, there's a heady scent from the Caucasian lime tree.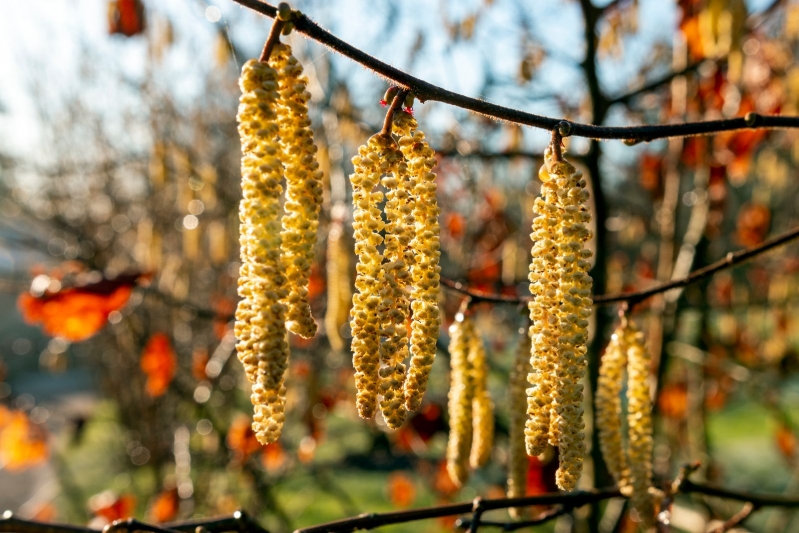 At Greys Court, the cobbled paths were specially designed to retain a carpet of delicate petals and prevent the cherry blossom from being immediately trampled underfoot. There are small flowering fruit trees dotted all around the walled gardens at Greys Court, but it's the crab apple arch, flowering in May, that puts on a real show. It's been trained over hoops and entwined with clematis to create a scented flowery tunnel.
  Not strictly blossom, but equally enchanting is Greys Court's wisteria 'room' in the walled garden. Planted in the 1890s, it flowers abundantly each May.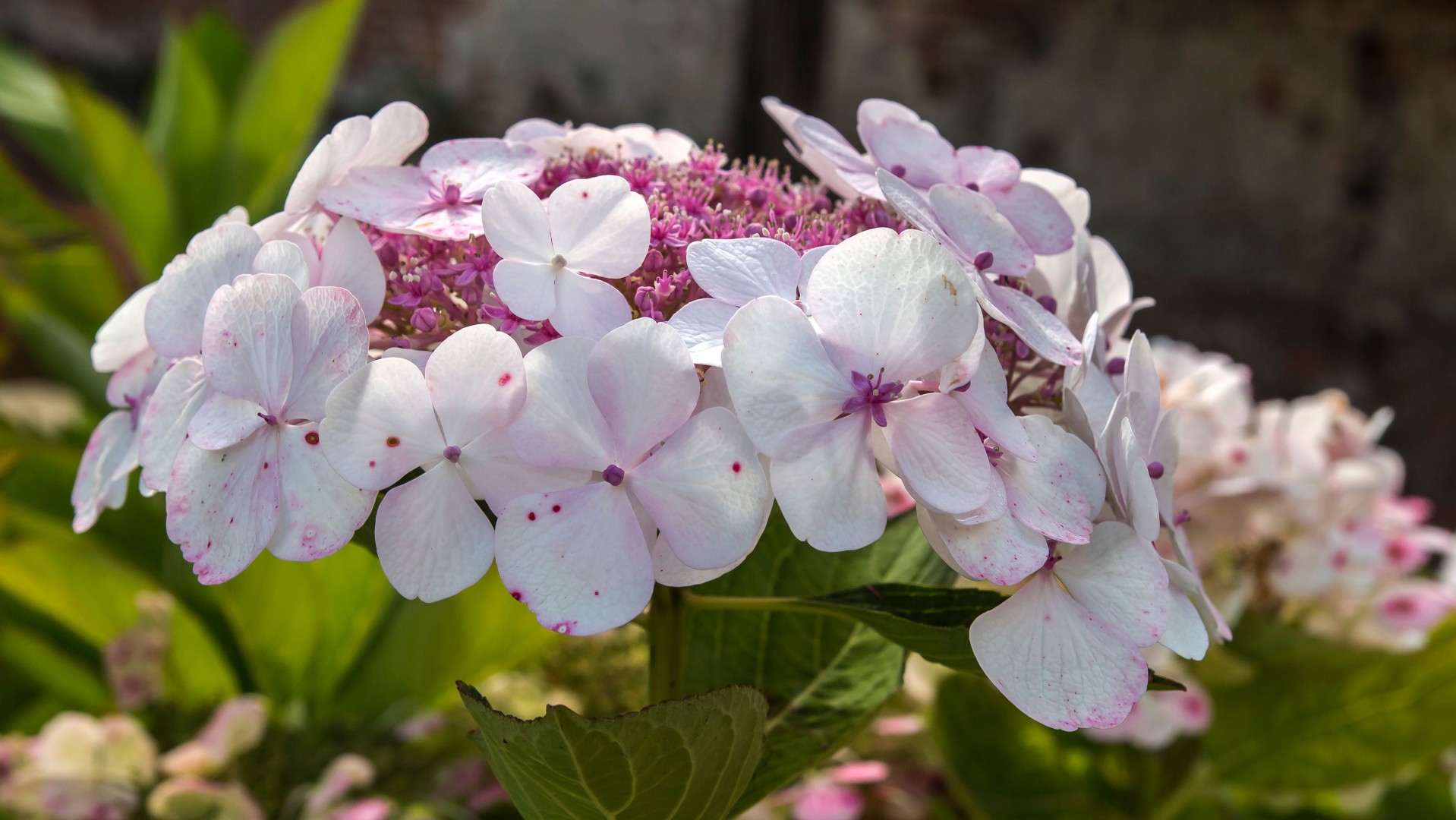 Did you know that Cliveden's main car park was once a walled garden? It's obvious, once you realise. There are still fruit trees around the perimeter, including peaches and plums on the warm south-facing sides and apples, pears and crab apples espaliered and fanned against the walls. These include the variety Arthur Turner, the only culinary apple tree to receive an Award of Garden Merit for its blossom. A visit in spring may find you returning to a confetti-covered car.
 However, the ornamental Round Garden orchard is where the real blossom drama occurs at Cliveden. Originally laid out in the mid 19th  century in a circular shape, it has an arrangement of 2m iron arches forming tunnels across the diameter and around the edges of the garden. The orchard fell into disrepair in the 1950s and has been undergoing long-term restoration for the last few years.
 The rangers and volunteers have been grafting the heritage fruit varieties onto new rootstock to fill in the gaps along the run of hoops. It's now reached the stage where the majority of the apples and pears have grown over the arches so there'll be fluttering tunnels of blossom this spring. The white blossom of the pears comes out first, followed by the apples with white flowers and pink centres.
 There are lots more ornamental flowering trees across the estate, including magnolias and ornamental cherries in the Water Garden (currently undergoing restoration), a Handkerchief tree near Blenheim Pavilion and a Tulip tree down by the river.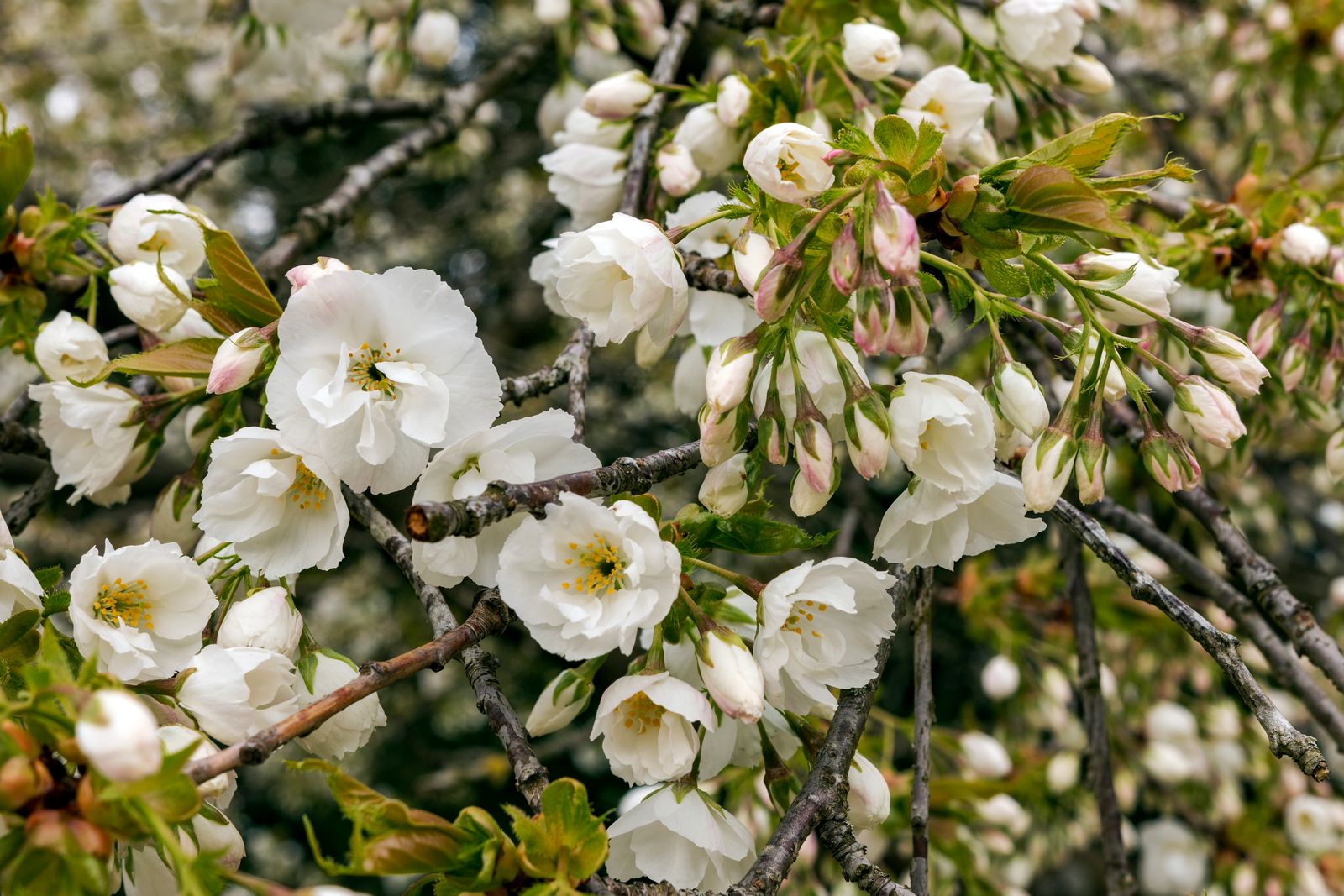 There are lots of apple trees producing blossom in April at Stowe; in the Grecian Valley orchard, in the parkland and around New Inn and the car park. The gardeners are working hard to preserve the original orchard and the traditional heritage varieties of apple which are gradually dying out. 
 The rangers have also been planting fruit trees in the overflow car park instead of putting up fencing to delineate the rows. This has the dual effect of creating new homes for wildlife such as early-emerging solitary bees and creating a lovely blossoming welcome for local visitors in spring.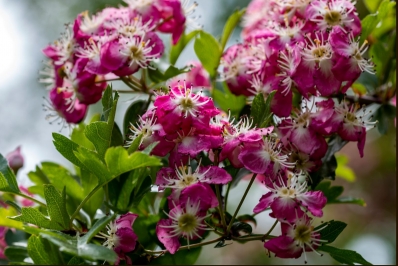 Image Credit: ©National Trust / Hugh Mothersole