Fill your home with floral, botanical motifs for year-round summer.
Colourful toucans nestle amongst jungle blooms, in the vibrant Rio Wallpaper by Good & Craft from Lime Lace, our new favourite place to indulge our passion for colour, pattern and print.
Rio forms part of the Tropical State Of Mind collection; a riot of vibrant flora and fauna from exotic climes. We love the rich colours and botanical designs exemplified here in this fabulous mural style wallpaper, available in a choice of two or three metre heights.
Good & Craft wallpapers are all printed to order in England, ensuring low wastage and sustainable practice.
From £165/roll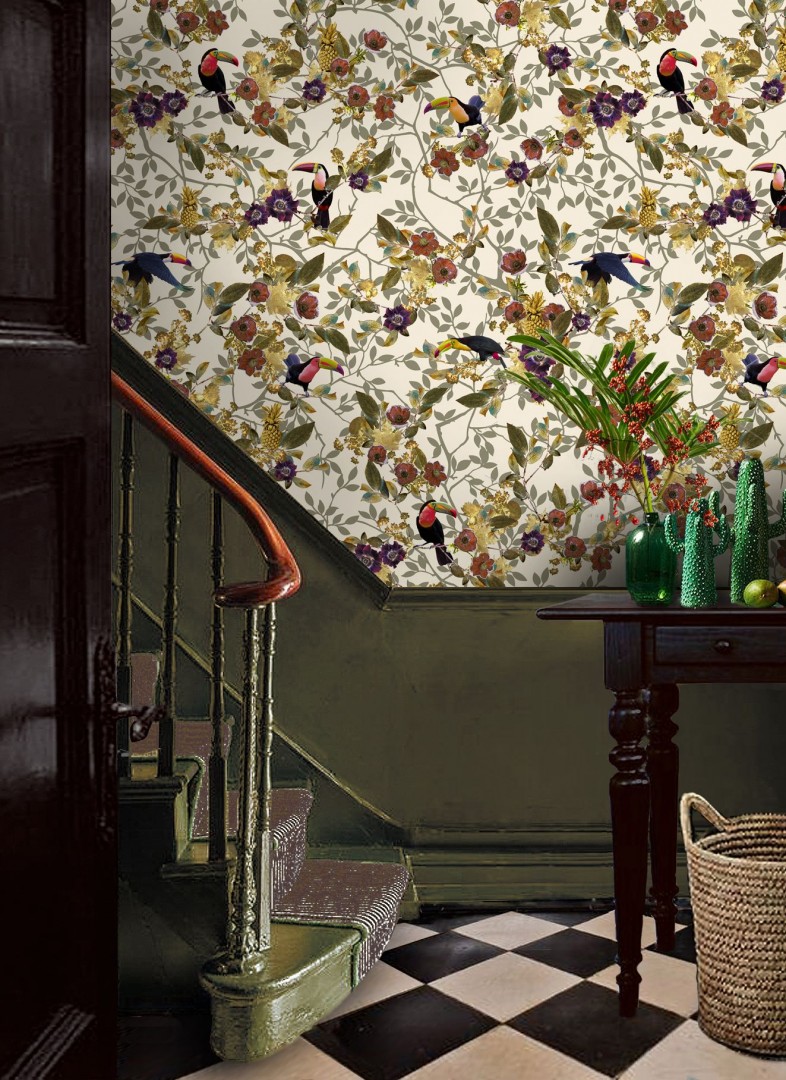 Sunny sunflower tray. £39.95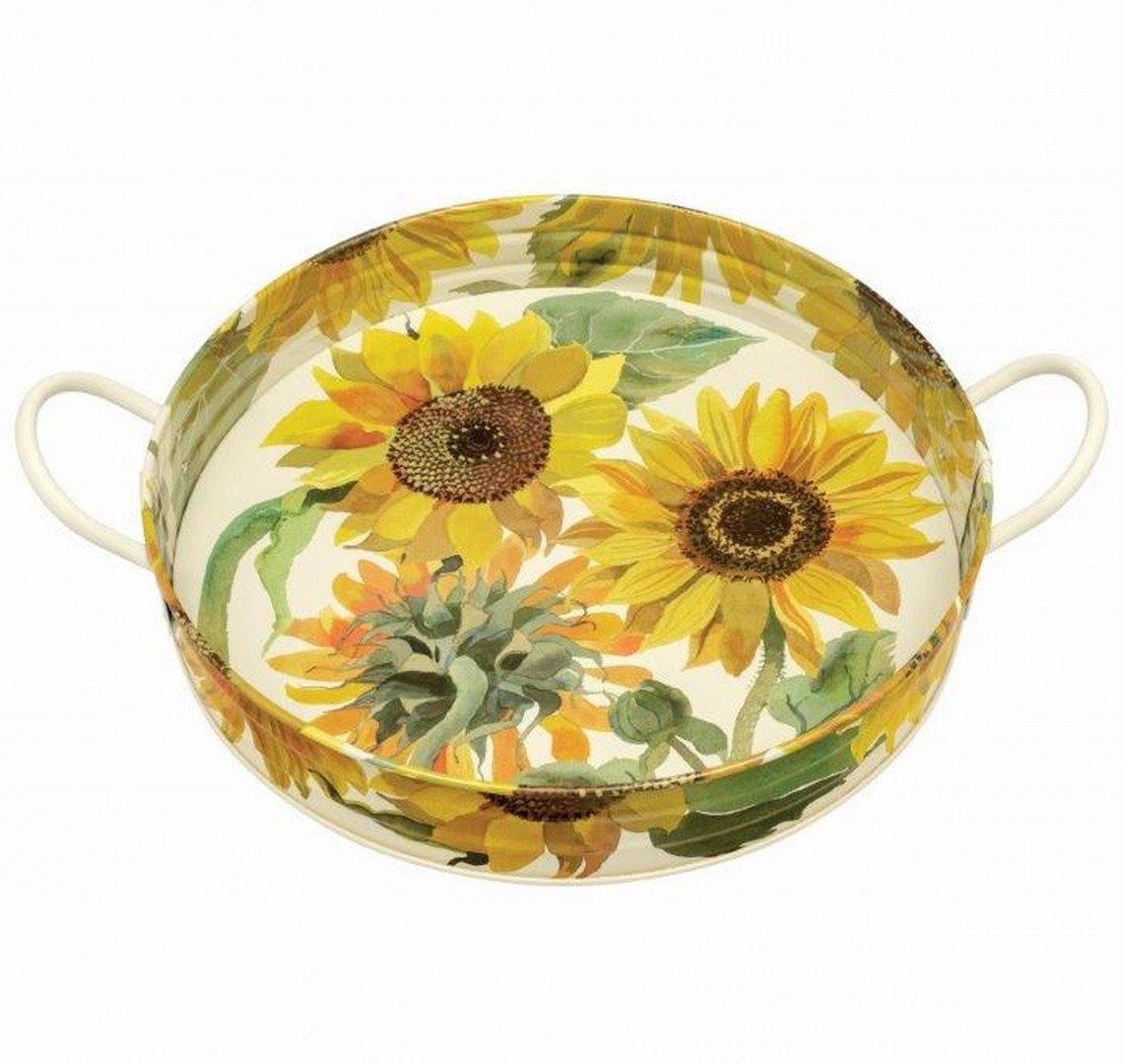 Double sided Society of Wanderers Annie Wilma double sided quilt in pre-washed 100% French flax linen £249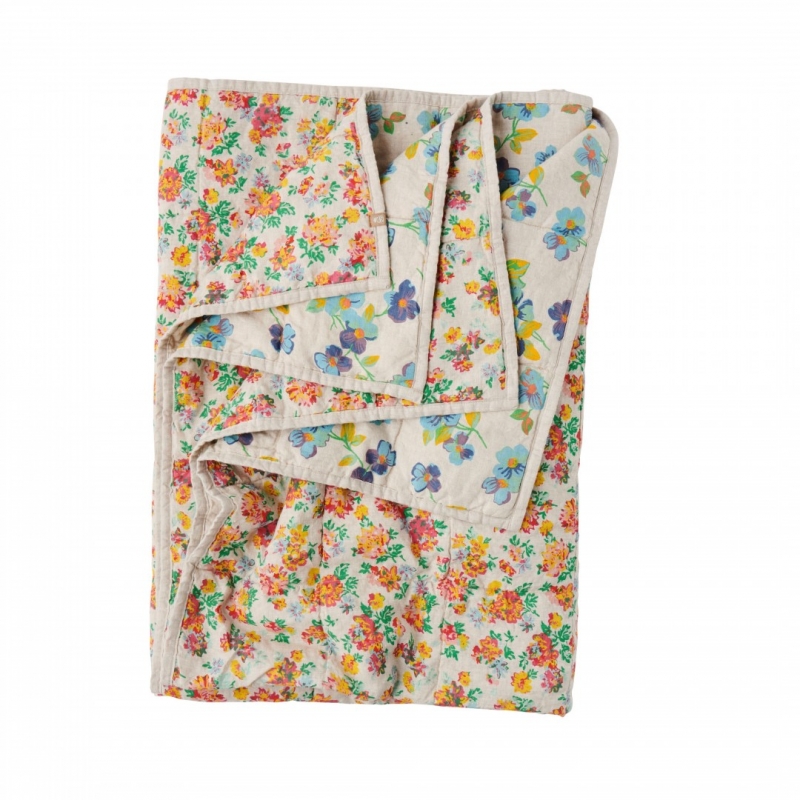 Hand block-printed Sitapur seat pad/mattress £145.
Daisy crochet placemants. £12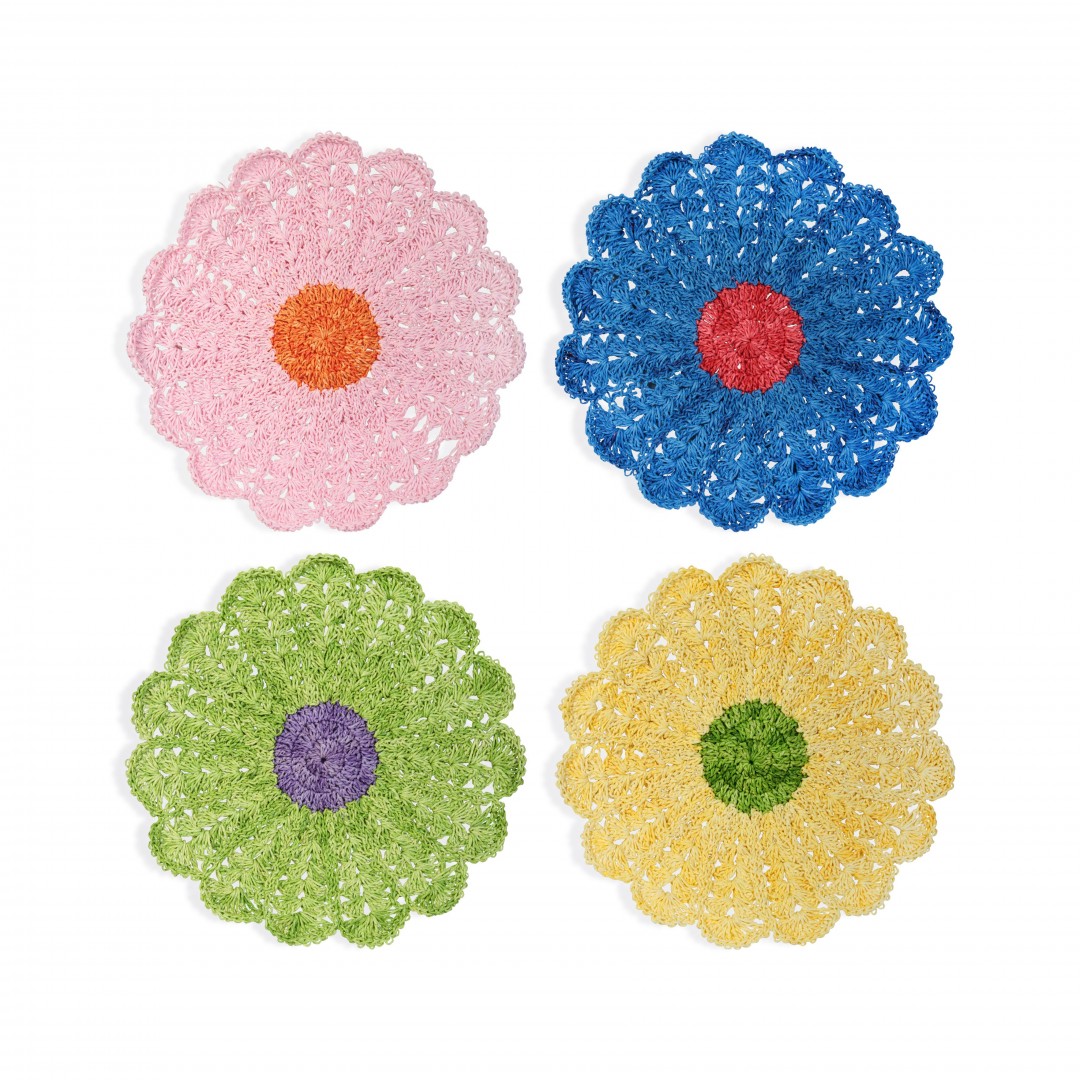 Jaipur hand-painted stainless steel tray £25
Accent florals. These velvet cushions are handmade in Cheshire £75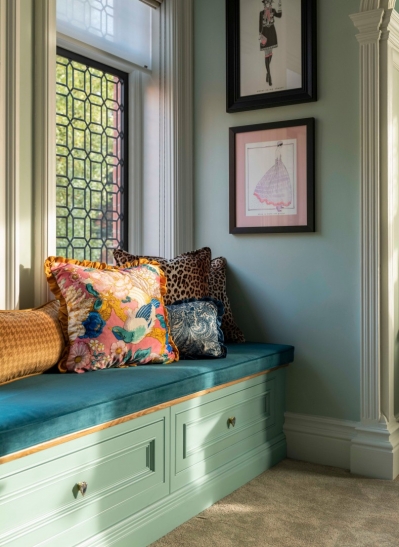 Upcycling an old candle chandelier makes a great craft project for bird lovers. Kit £5.99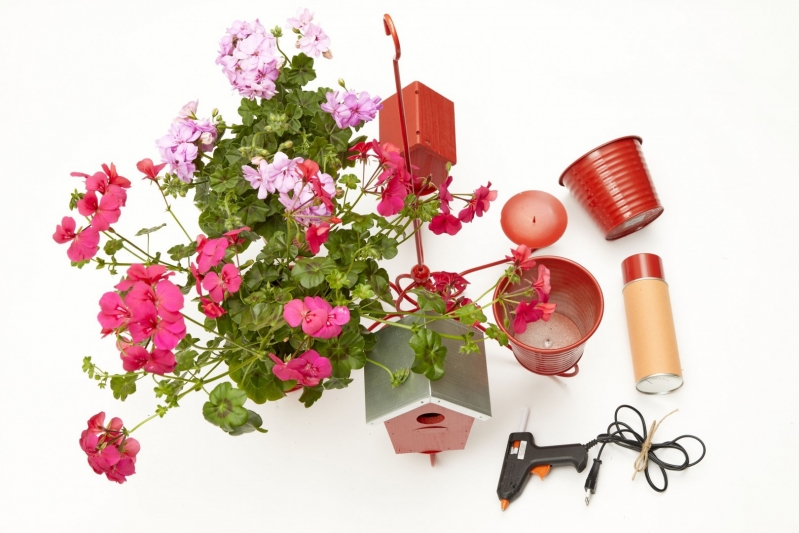 We can't get over this botanical tiled bathroom. Tuscany Botanical Mural,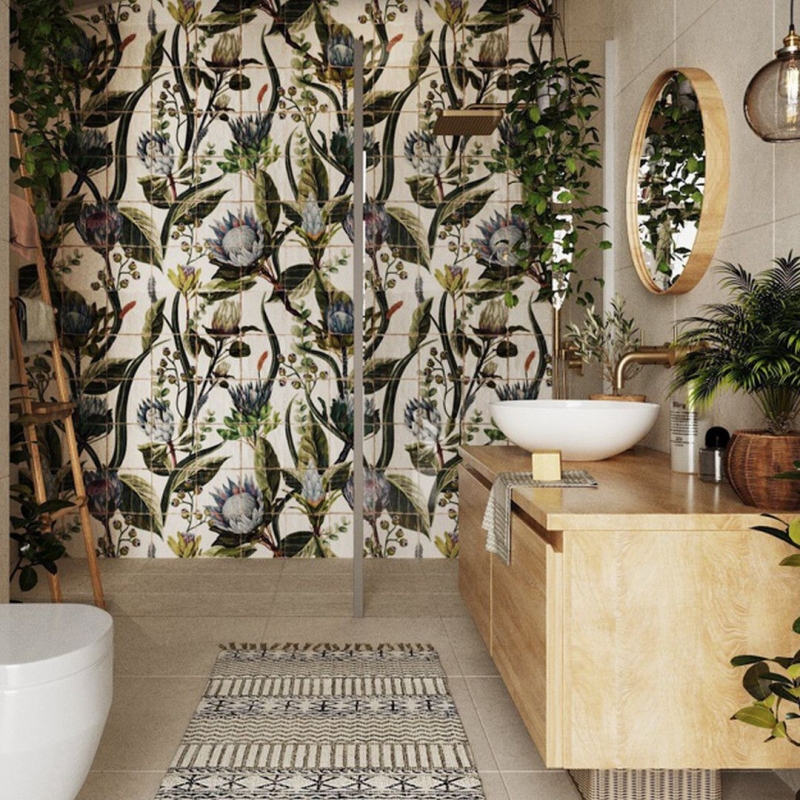 All-weather outdoor rug. £24.99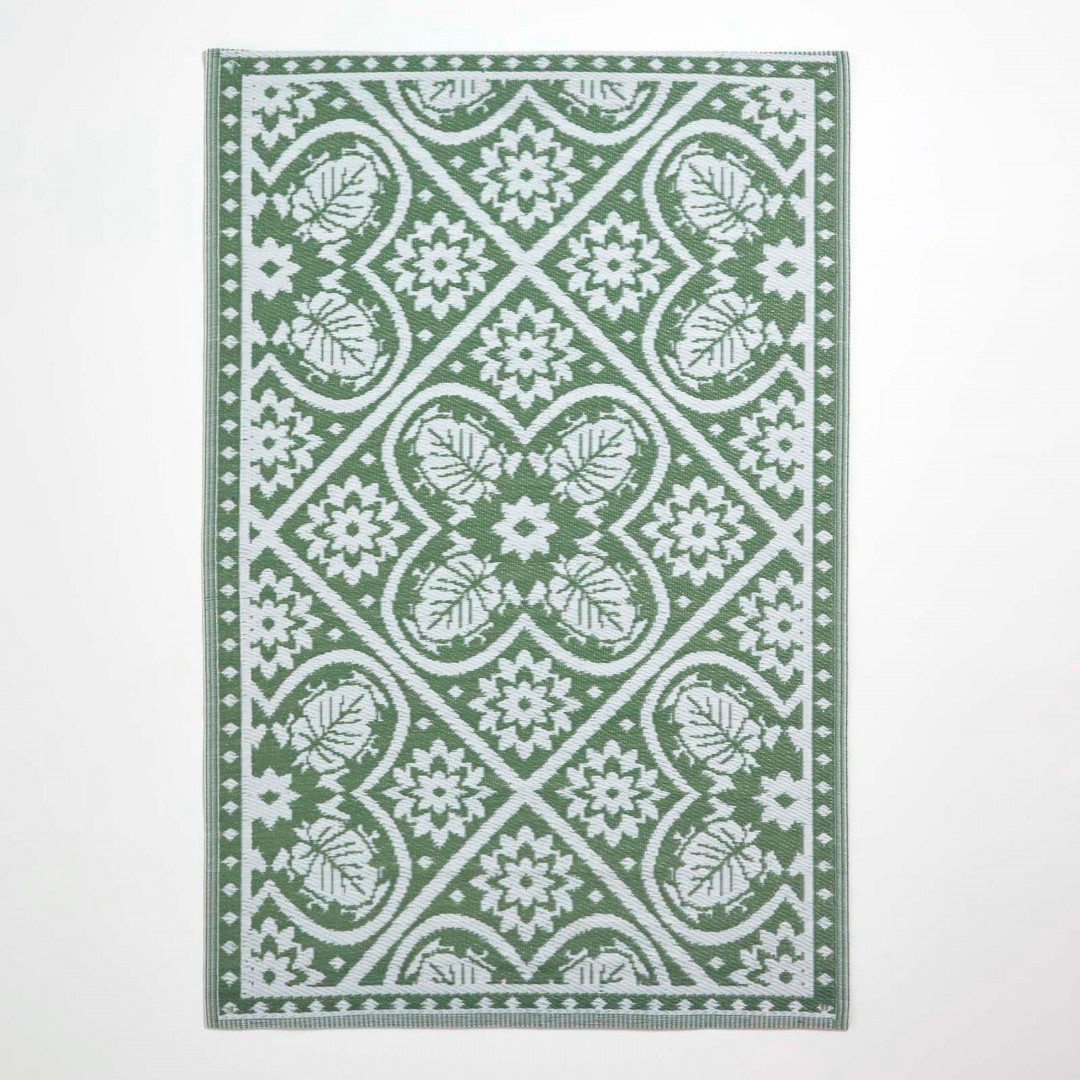 Keepsake recipe tin – so wholesome. £19.99
We love the bold colourway of the Alice Tea Rose Wallpaper £139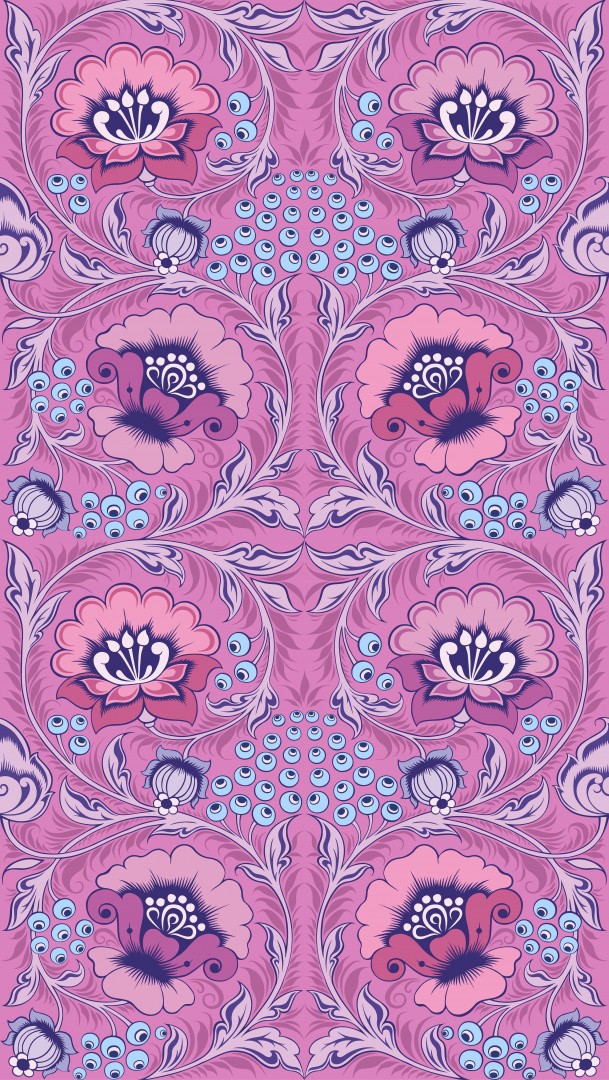 If you don't fancy full-on floral, add notes like these Ted Baker towels £18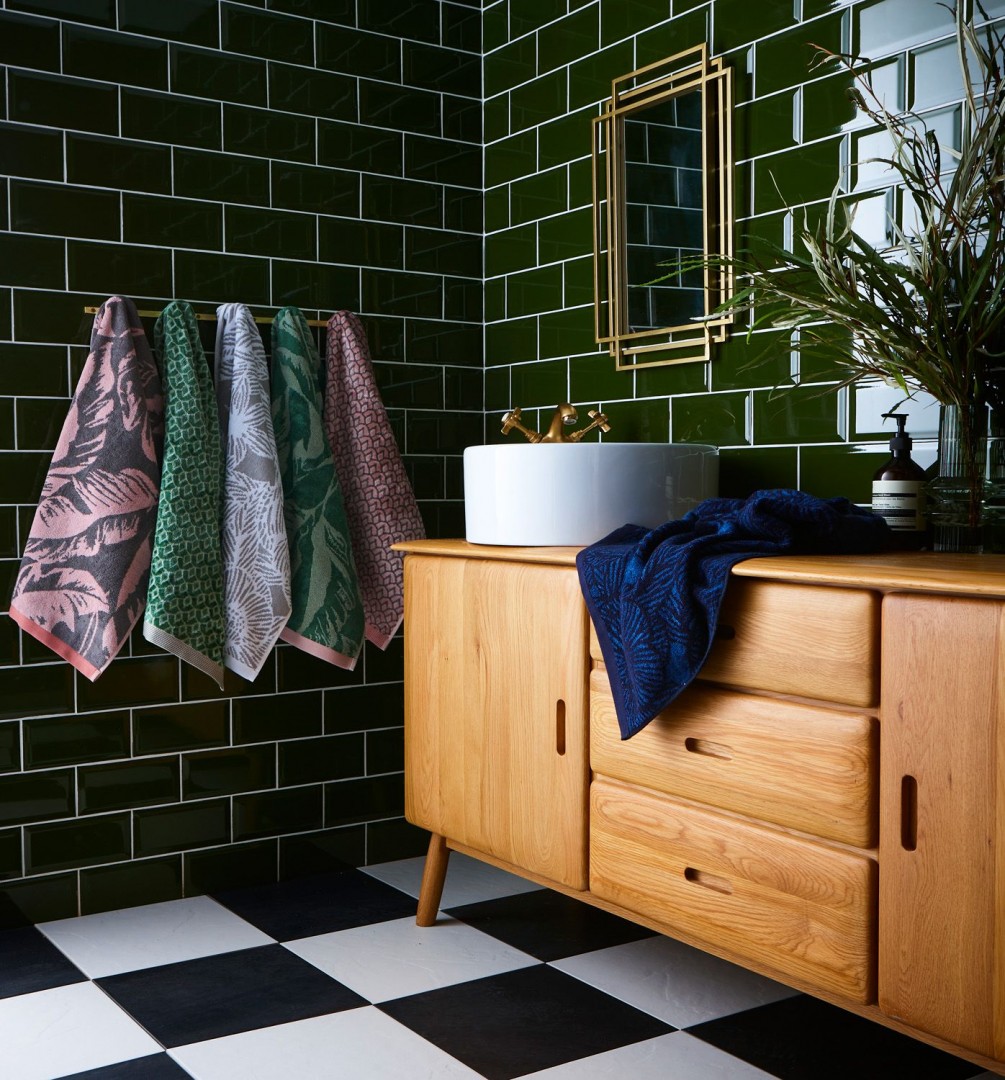 Pretty jumbo-sized storage bag £5.95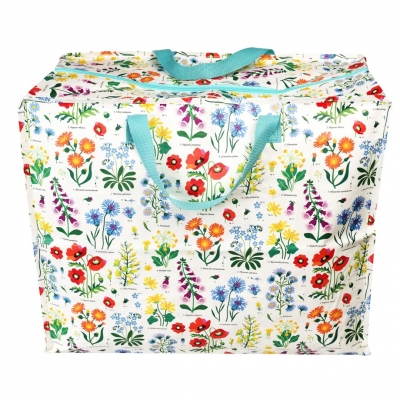 Velvet accent chair by Gillian Arnold. £499.99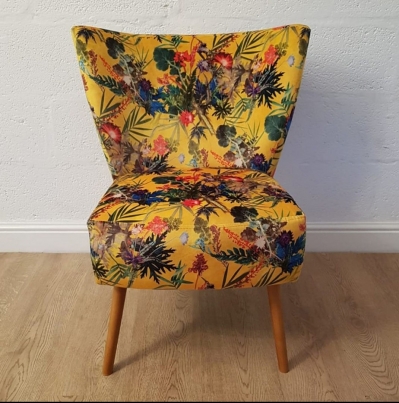 Hand painted tumbler by Joe Browns. £24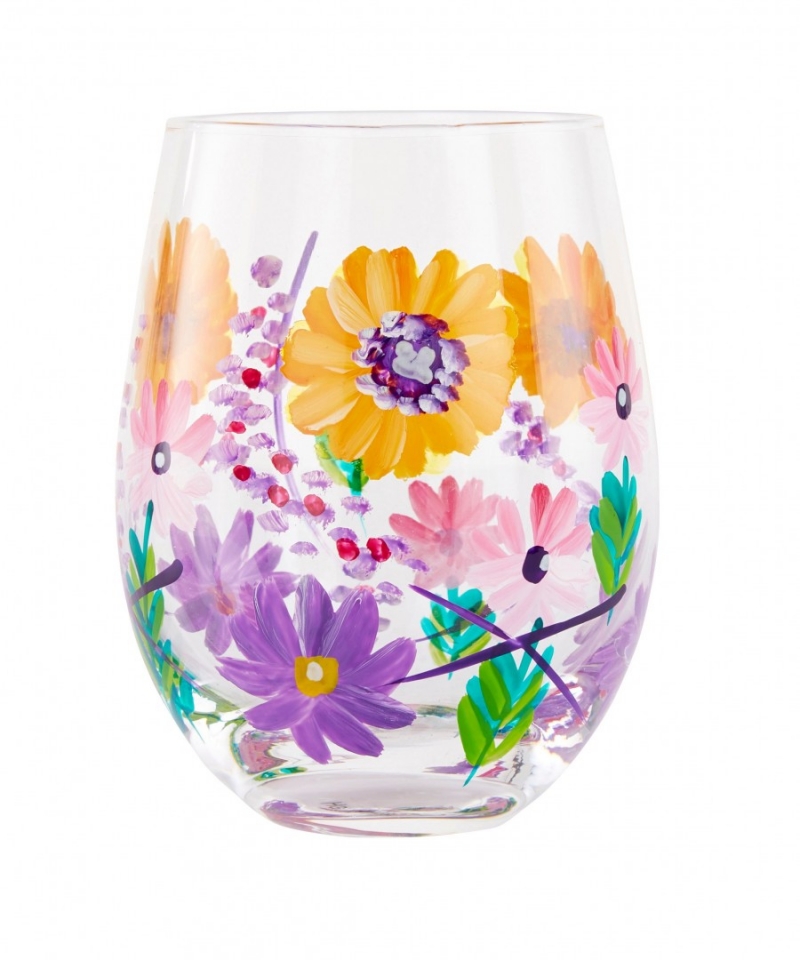 Disposable floral cake stand for perfect tea parties £10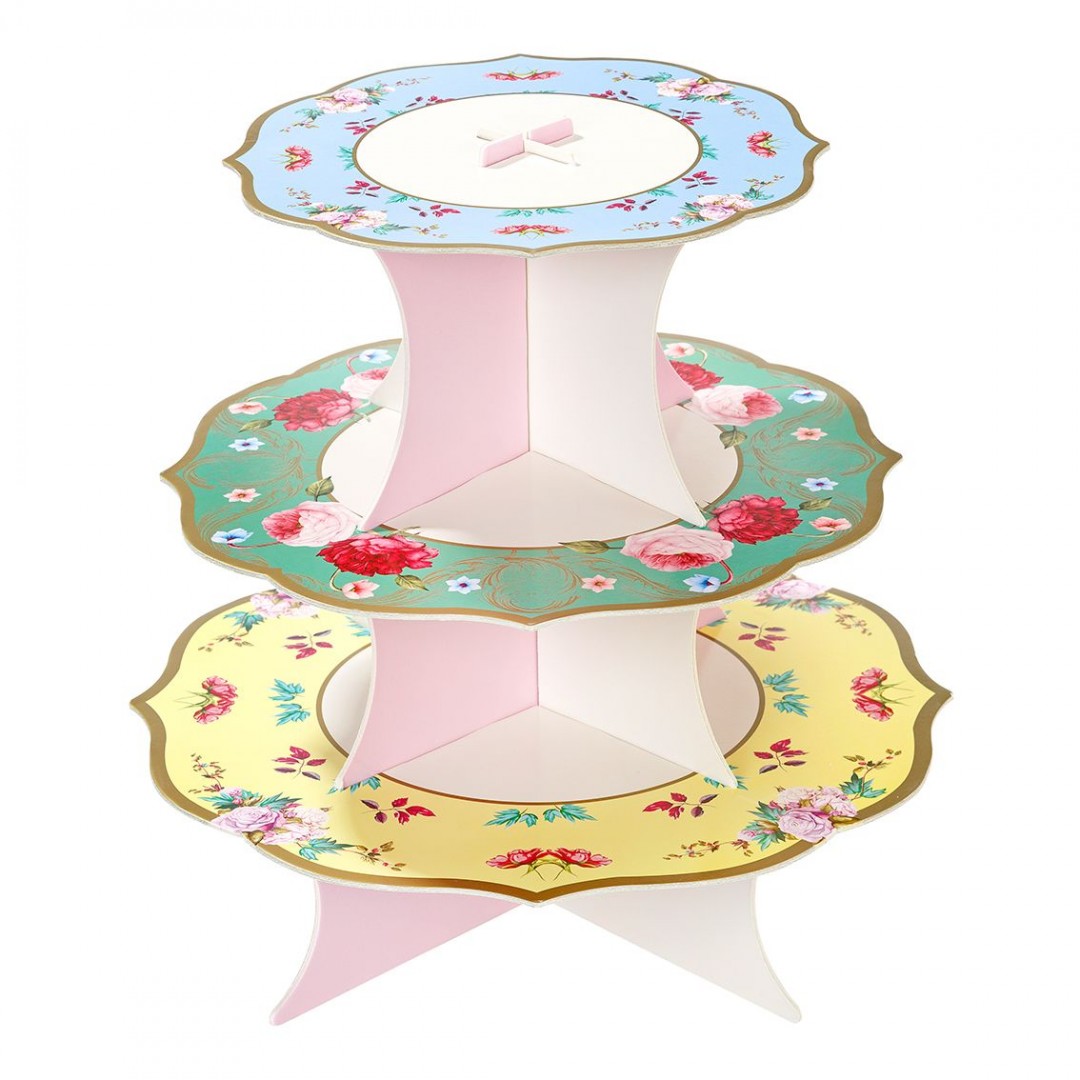 Reversible rainforest bedlinen in polycotton. £35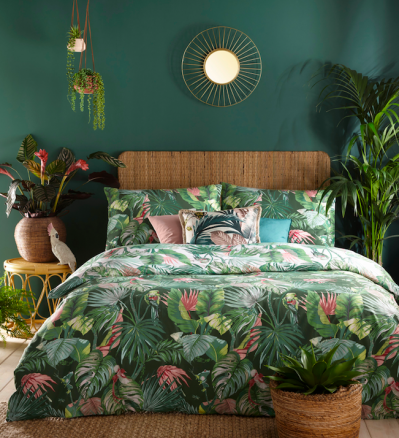 Darwin chair upholstered in the gloriously named Garden of Beauty from the Liberty collection. £1,145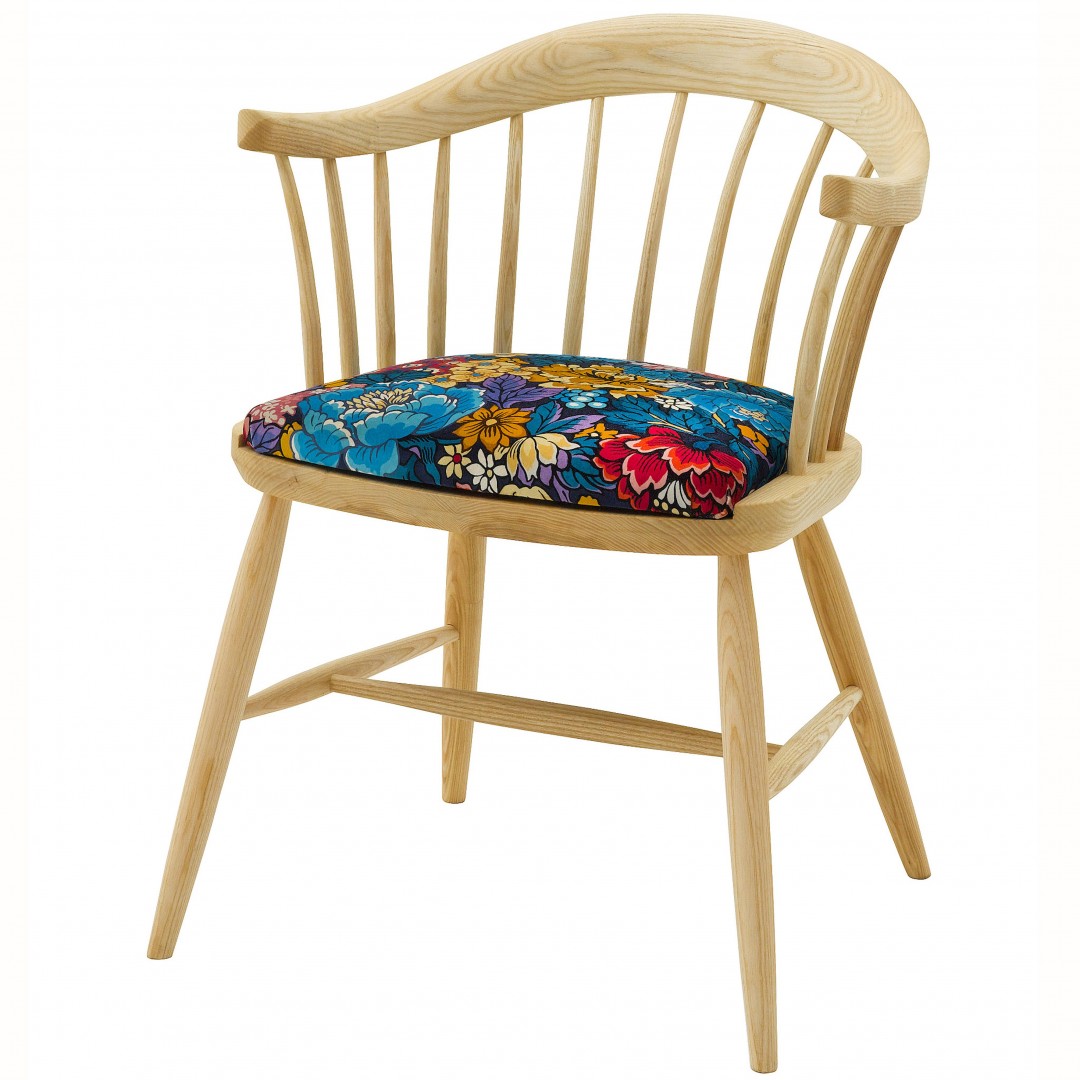 Adam Lippes Roseraie starter plates. £225/set of four
Mid-century-styled flower queen, Orla Kiely Nesting Canister Tins in Atomic Flower. £30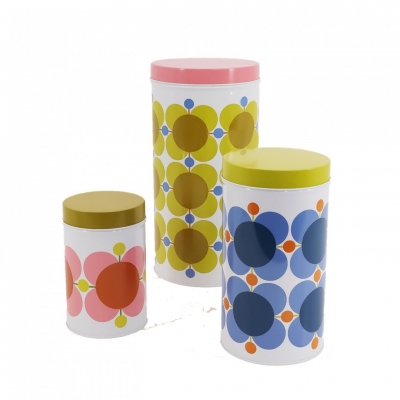 Absolutely gorgeous handcrafted washbasin in vivid turquoise. £375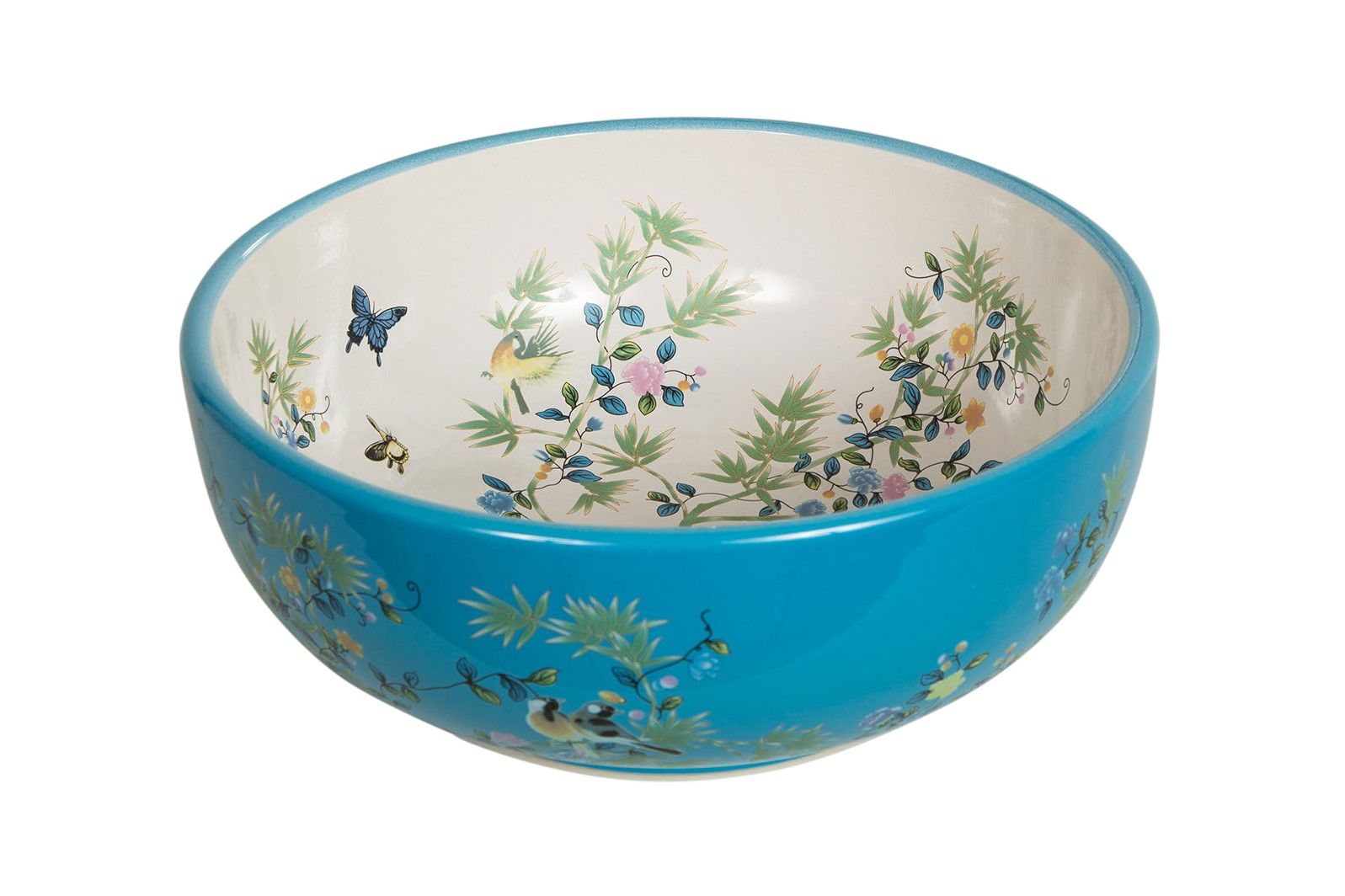 Flatweave rug £89.99