Louise and Colin Day have been foster carers for two years. Last year, Louise received Oxfordshire County Council's foster carer of the year award, in recognition of her and her husband's commitment to caring for children.
They were recognised for transforming the confidence of the first child they cared for; a shy young boy who was partially sighted and non-verbal. Louise and Colin patiently coaxed out his personality and grew his confidence. They took him on exciting adventures, including holidays to Spain and Dartmouth. He thrived in a range of activities, such as touch-sensory classes and singing groups. And benefited from having a playmate, the family's daughter Ava. Once he became the proud owner of the coolest pair of glasses and was able to see the world clearly, the nervousness fell away, replaced by enthusiasm and energy; enjoying every moment of life to the full.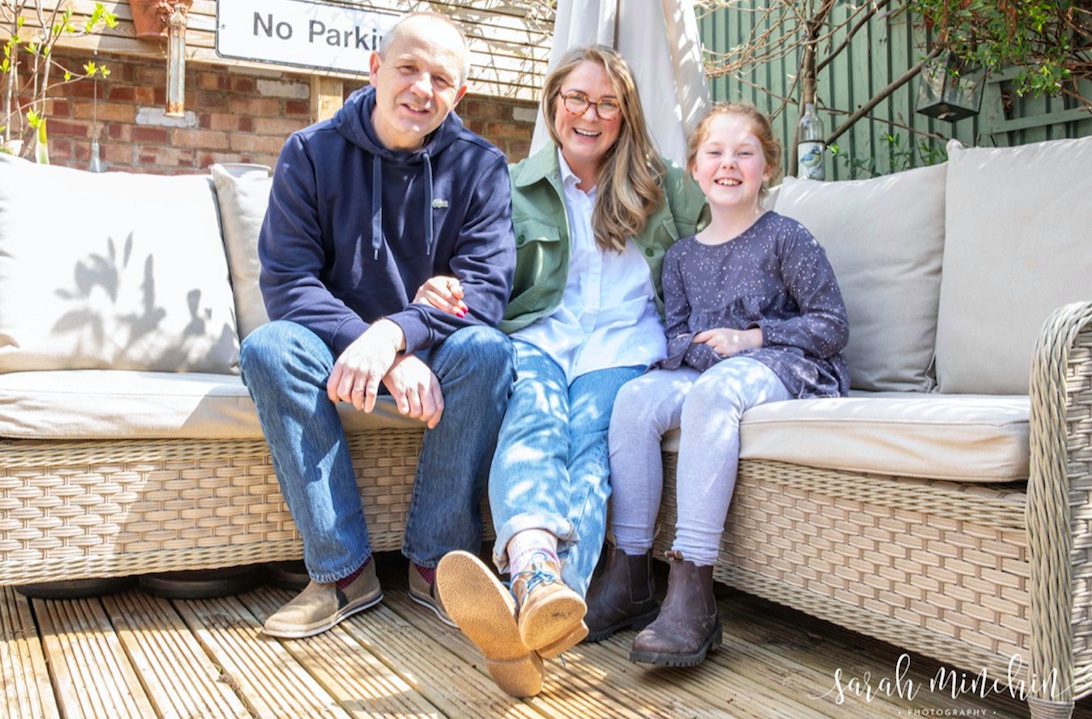 Louise and Colin Day - foster carers - with daughter Ava
"The joy of watching a foster child grow in confidence is almost indescribable. He was my first son by heart, not birth. But the bond is just as strong." Says Louise. "You yearn for them to succeed. You believe in the young person in your care. You know they're capable. Through patience and belief, you gradually get the incredible reward of witnessing their transformation. For anyone who is in two minds if foster caring is for them, please give it a go. I'm sure, like us, you'll never look back."
Louise's description was mirrored by their social worker who commented: "Louise and Colin are so accommodating. They have not only made a huge difference right now but have positively influenced the child's future too. They have an amazing future ahead of them as foster carers."
That "first son by heart" has now been adopted and is well placed for a happy and fulfilling future, thanks to the best start in life made possible by Louise and Colin.
Considering fostering yourself?
We need more foster carers in your local area who can provide a safe and secure family setting for local children, at the same time maintaining things that are important to them, like their school, friends and family connections.
If fostering is something you have thought about yourself, please contact us to have a chat about the different available fostering opportunities.
You can find out more about fostering on oxfordshire.gov.uk/fostering.
Or phone 0800 783 5724, email fostering@oxfordshire.gov.uk
We would love to speak with you, there is no typical foster carer, so please don't hesitate to call.