With increasing food costs and more emphasis being placed upon us to eat a plant-based diet, have you considered using your outdoor space to grow your own? In 2021, it was reported that 26.7 million people in the UK grew their own vegetables and fruit and in the same year, 7.4 million people started using their outdoor space for food production so why not make this summer the time you join them?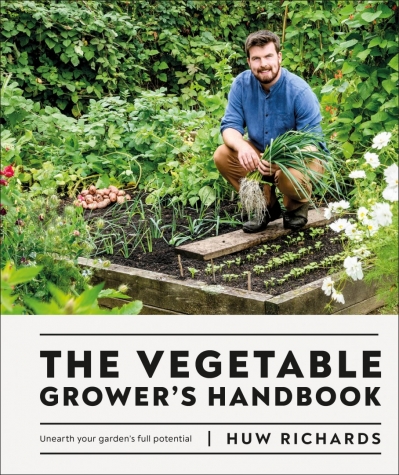 A new book, just published by vegetable-growing Gen Z YouTube gardener, Huw Richards, will give you all the information you need to get outdoors and make the most of your outdoor space to grow food for you and your family. At just 23 years of age, Huw deftly changes the perception that vegetable growing is for the older generation with plenty of time on their hands. By demonstrating his effective approach, readers will soon understand why 48% of his 490,000 YouTube subscribers are aged just 25 to 44. People of this generation are usually time poor – juggling careers with family life – and need to find ways of reducing the time they need to spend in their gardens growing vegetables and fruit. 
Moving to a small holding in mid-west Wales with his parents whilst he was little more than a baby, Huw started gardening with his father at a very young age, learning how to grow fruit and vegetables organically in their kitchen garden. By the time he was 12, Huw was ready to share his knowledge with a wider audience in the hope he could encourage other young people to experience the joys of growing their own produce. Some ten years later, Huw's YouTube channel has over 30 million views on his gardening videos which show people how to get the best results from their allotments or kitchen gardens.
"I have learned over the years that vegetable growing doesn't need to be expensive or time-consuming," says Huw. "By writing this book, I want to demonstrate to my readers how to realise what is truly possible from your own raised bed, veg patch or allotment. Starting from the ground up, I have shared my techniques for maintaining soil health, where to place bins and why keeping chickens can be key; how to sow seeds for maximum success; which edible pollinator-friendly plants to grow and when to consider self-sufficiency."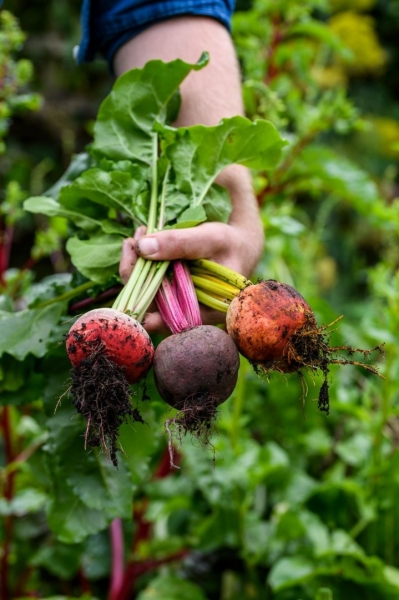 Huw is a believer in the 'no-dig' gardening principle as this method saves on compost and reduces the time spent on weeding. When planning your vegetable growing area, following Huw's advice on using the system of permaculture will help you to underpin the best way of growing food. He also promotes how to work with nature to create a win-win growing environment, the benefits of succession planting and maintaining variety in your vegetable and fruit production through polyculture.
"Although it may sound unprofessional, I think if people try not to be perfectionists all the time, they will be rewarded by having more time to develop their food production area of their garden. I feel it is much better to just go for it, accept that failures will happen but remember to enjoy the successes you have too! I view gardening as a form of art in that we, as gardeners, choose how to design our space, what to grow and how to grow it based on our own experience. In my new book, I have given readers a detailed master plan growing chart highlighting how to garden with shade or in small spaces, recipes for natural plant feeds, the most useful weed (yes there are some!), must-grow plants with fantastic flavours and the benefits of gardening communities as well as the gift of giving."
Huw also runs the Abundance Academy online where people can register to undertake online courses on how to improve your vegetable garden's productivity. His new book acts as a complementary resource.
The Vegetable Grower's Handbook – Unearth Your Garden's Full Potential is published by DK Publishing, £16.99 (ISBN 9780241481325)
IMAGES:  Jason Ingram