Biotherm Homme is globally recognised as the No 1 bestselling men's luxury skincare brand and with good reason. A pioneer in developing product specifically for male skin, the USP is Blue Biotech (the application of science and technology to aquatic organisms for the purpose of, amongst other things, product creation). The feel is high-end luxury and the formulations potent.
Their updated Force Supreme face range has eco-designed packaging to lower environmental footprint and impact on marine life. Happily, the products are equally impressive and – good to note – suitable for all skin types, including sensitive. Enriched with algae and plankton, the cleanser leaves skin fresh, not stripped; the serum is easily and tracelessly absorbed and the multi-correcting Firming Cream is pleasingly rich and luxe-smelling. Non-greasy, skin feels plumper and more contoured, and, over time, this promises to aid all-round rejuvenation. In all, highly recommended both for efficacy of use and definitive results.
From £55 lookfantastic.com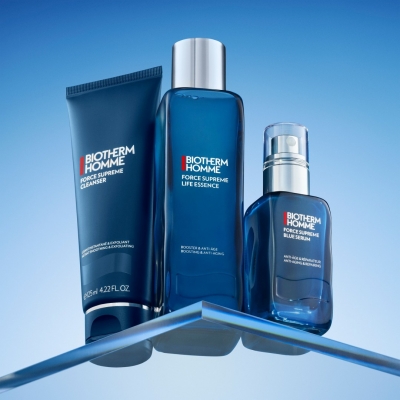 Christophe Robin's clay-to-foam shampoo paste also harnesses the benefits of algae, blended here with pure rassoul (volcanic clay) to thoroughly cleanse both hair and scalp. This body-boosting formula feels lively in use – it foams up a treat and daily use helps enhance the visual density of the hair whilst protecting against breakage or damage.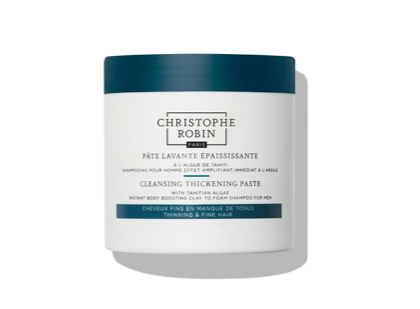 Used a couple of times a week, Neal's Yard Remedies Revitalising Face Scrub's combination of clays, ground rice and rosehip seed (as opposed to plastic micro-beads) sloughs off dull skin and draws out impurities prior to shaving. Bonus points awarded for helping to minimise ingrown hairs.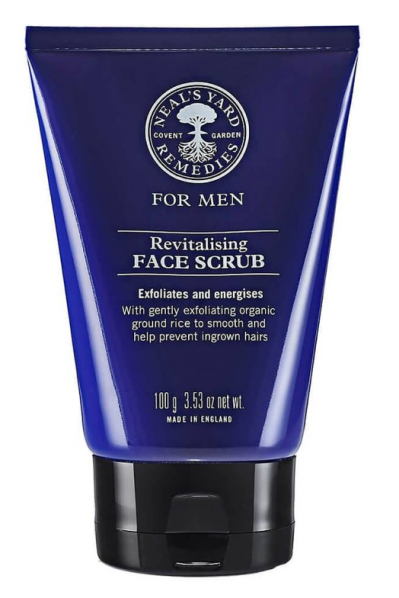 Shower freshness from Coraline and the Minty Fresh Soap Bar, which contains peppermint, lemon and activated charcoal. This detoxifying blend will cleanse and tone oily skin whilst also getting to work on the senses for a cheery morning wake-up call. Activated charcoal absorbs excess oil and helps draw out impurities while giving circulation a kick up the butt.
£9.90 coralineskincare.com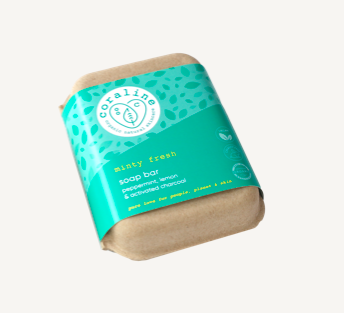 If skin is overly craggy or dulled, get ready to meet your new best friend. Ameliorate wears their expertise lightly, but their gently transformative products should be your go-to for ultimate renewal. Used daily, post cleansing, the Facial Toner sweeps away dead skin cells for a visibly improved softer, more hydrated complexion.
£20 ameliorate.com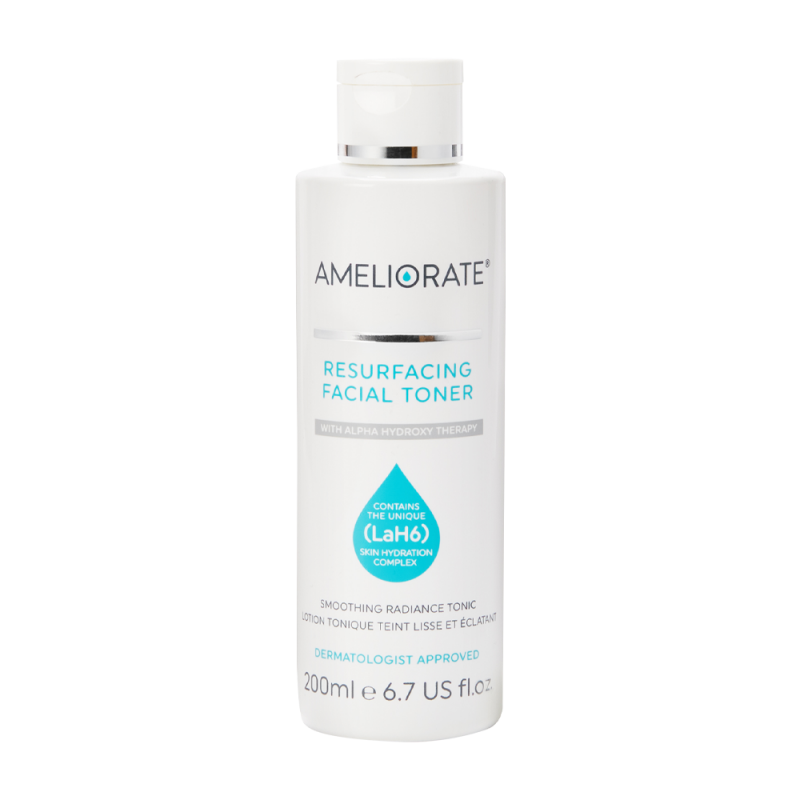 Let's not beat around the bush, the bushy eyebrow, nose or even ear. Thick brows may be hot, but unruly brows are not. Do yourself a favour and pick up a pair of Rubis Tweezers (shown here in a manly, Man City blue).
"Tweezers help with any stray hairs that aren't in your natural eyebrow shape. Just be careful not to over-tweeze. Removing too many hairs can make your eyebrows look worse than before. My top tip is to pluck one hair at a time, then step back and look at your eyebrows from a distance, before going back in and plucking another hair." CEO of Rubis and brow expert, Fides Baldesberger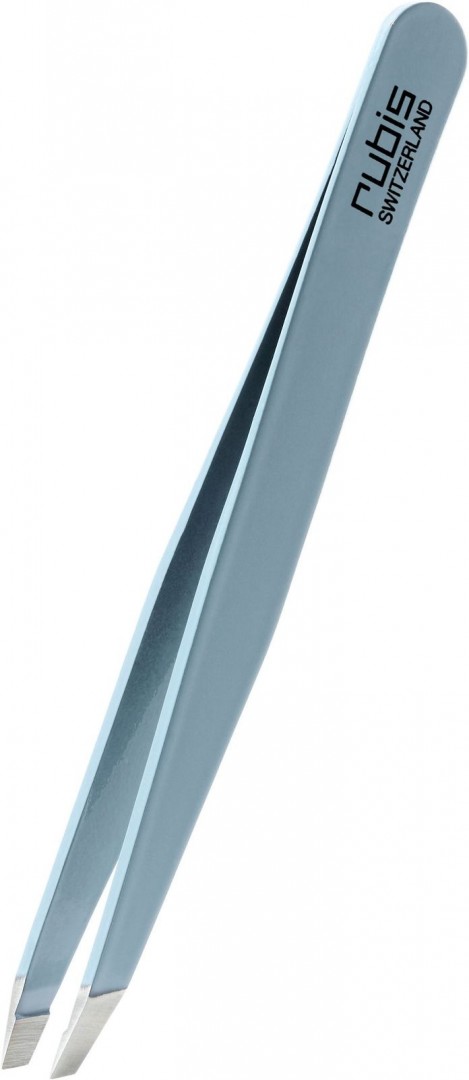 More hair removal, this time courtesy of Perricone MD's CBD-infused Ultra Smooth Shave Cream, from £10. Rich and smooth as you'd expect, the shave is phenomenal. It won't clog your razor or clump in the sink, but the 99% pure CBD will leave skin calm and soothed. Following up with Perricone MD's Calming SPF 35 Veil (£61) would be an excellent move for lightweight, effective sun protection.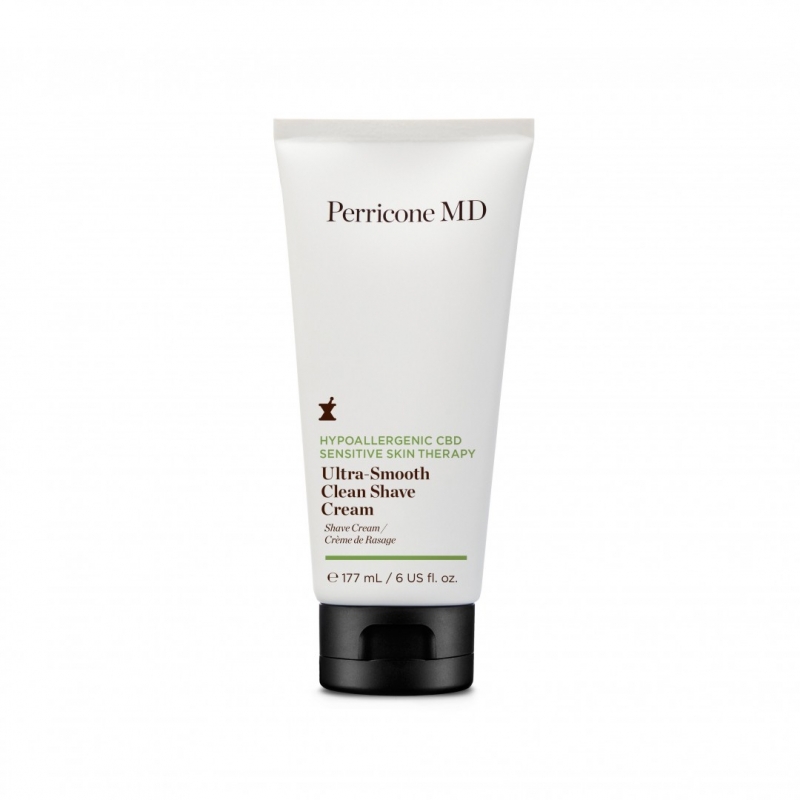 Can we raise the subject of feet? Sandal season is upon us and whilst we hold no truck here with foot-shaming, if your feet are less-than show-worthy we suggest reaching for Lotil's exemplary Nourishing Foot Cream. A quick rub around will tackle crusty toes and heels but better yet, get into the habit of a weekly overnight foot mask which is so much more simple than it might sound. Just smother your (clean) feat in cream, bung on an old pair of socks and in the morning your feet will be baby-soft.
From around £6 amazon.co.uk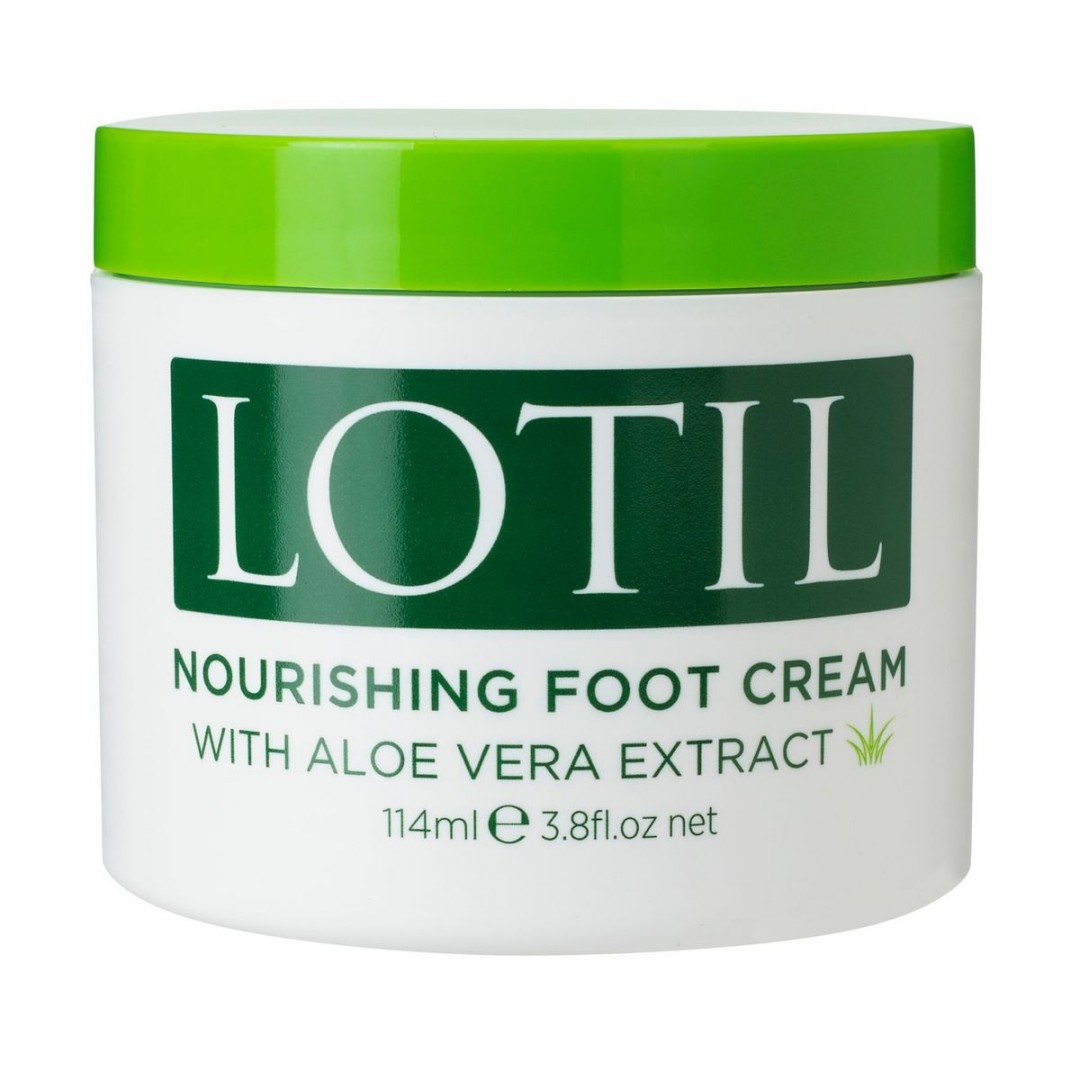 Something about Eresos's Active Muscle Therapy Balms take our imagination to Apollo and Zeus fighting it out on Mount Olympus. For modern-day muscle men, the battleground is more likely to be the gym, and this is the perfect post work-out solution for sore, aching limbs – and just as effective if you are simply exhausted by the vicissitudes of the daily commute or are suffering from tech-neck. Known anti-inflammatories eucalyptus and arnica join CBD in this soothing cream.
£50 eresos.co.uk

Last, but never least, the smellies. We have a timeless classic and a classic in the making, both from the fougère fragrance family which revels in all things green, aromatic and fresh.
Created by Olivier Creed in 1985, Green Irish Tweed established Creed as a cult favourite in the fragrance world. It's appeal hasn't lessened in the intervening years, and it is still a best-seller. Long-lasting, gloriously fresh and undeniably sexy, it is a deeply, reassuringly masculine scent which speaks of confidence and charm without bombast or arrogance. It's zesty yet never acerbic: a kindly chap indeed.
From £185 creedfragrances.co.uk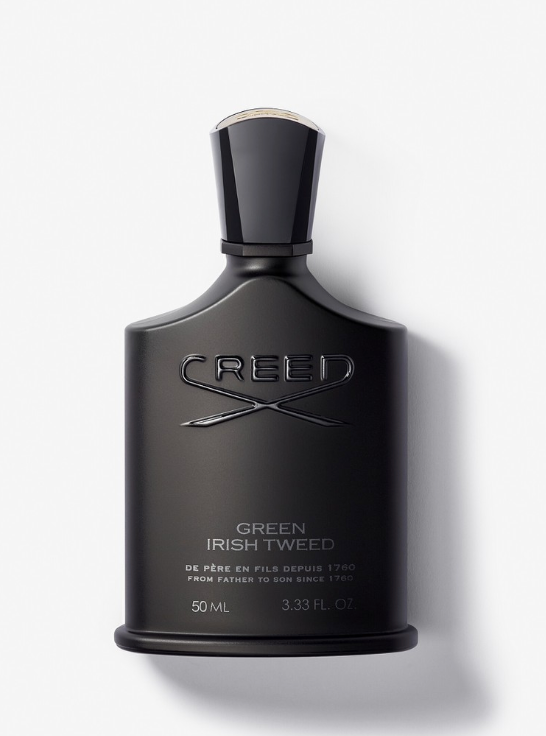 New from Penhaligons is the limited-edition Sports Car Club. Not just a pretty face – or bottle in this case – this is an invigorating medley of fresh, mouth-watering aromas; sparkling pink pepper whooshes in on the top notes, underscored by resinous pine, cypress and eucalyptus followed by a deeply sensual warmth, courtesy of the patchouli base. The effect is clean, breezy, confident and crisp.
£152, currently exclusive to selfridges.com