Time was when the closest any man got to 'grooming' was watching sportsmen du jour such as Henry Cooper, Kevin Keegan and Barry Sheene splash Brut 33 all over their faces on the TV. Moisturiser was 'for the ladies'.
But then, as we entered a less chauvinistic, more equal age, with marketing to match, along came David Beckham, a footballer who defined the word metrosexual. The fact that here was a top sportsman taking care of his skin, dyeing his hair blond and even (God forbid) wearing sarongs suddenly made it acceptable for men to be in touch with their feminine side.
Over the past ten years, men's skincare and shaving products have evolved into a booming industry with 33% of men saying they now use face creams and lotions on their skin; not least, the Love Island effect has seen a surge in popularity for hair removal products and face masks.
And so it should be. Women shouldn't have a monopoly on good, healthy skin – self-care is for everyone. A quick look at what's out there reveals a raft of gloops, gels, creams and lotions, often packaged in 'masculine' grey, black or dark blue bottles and jars with zesty, invigorating scents designed to appeal to men, such as juniper, lemon and sandalwood.
Proper and regular skin care not only improves skin's appearance, but it can also delay skin-related conditions due to ageing, pollution, stress and prolonged sun exposure: wrinkles, blotchiness, dryness, chafing, dark spots, deep lines and dark under-eye circles and bags.
It's not enough, though, to swipe your partner's products when she's not looking. Men's skin is roughly 25% thicker and is rougher than women's with more sebum (oil) production, which is why it makes sense to use products targeted for males.
If you're yet to dip your toe into the waters of serums and scrubs, what exactly should you be buying? Some of the best men's ranges out there include Clarins, Clinique, Lab Series, L'Occitane, Malin + Goetz, Elemis, Origins and Kiehl's – but whatever you buy, look out for active natural ingredients rather than a shedload of chemicals. And, in the case of exfoliators and scrubs, avoid environment-damaging microbeads.
Bathroom cabinet essentials
Cleanser
Most household soaps are too drying for the face. Instead, look out for mild, alcohol-free cleansers as these won't strip away layers or remove important oils and nutrients. A gentle foaming cleanser or gel is ideal but whatever you use, twice a day is enough.
Shaving and beard products
Use pre- and post-shaving products to soothe razor burn, soreness and sensitivity and boost hydration. Whether you wear a little stubble or a full beard, special beard oils and gels are great, with overnight treatments for extra hydration.
Moisturiser
This is key. Not only do men have thicker, drier, rougher skin than women, but many of you may work outside or play outdoor sports in all weathers. Brands offer moisturisers for different skin types; look out for ones that contain an SPF, to help protect against skin cancer due to sun exposure.
Facial oil
Increasingly popular as an alternative to traditional cream or lotion moisturisers, many men find an oil to be a more manly choice. You only need to use a few drops for hydration and nourishing, smoothed over clean skin morning and night.
Exfoliators
A scrub or exfoliator is essential: not only does it control sebum production (reducing oiliness, spots and blackheads) but it will polish off dead skin cells for a brighter look, ideal for a close shave. Use 1-2 times per week and choose gentle products – anything too gritty is too harsh and drying.
Face masks
Try a face mask once or twice a week, to even skin tone, remove excess oil and saturate the skin with moisture. Tailor your choice to your skin type: clay masks are very popular as they have a 'drawing' effect, removing toxins and drawing out impurities.
And the rest…
Eye creams, gels and serums are other products to consider, particularly eye creams as they boost collagen production in an area of the face that's usually thinner, which means more wrinkles, guys! There are also products said to reduce the effect of dark circles and under-eye bags, but remember that other factors such as lack of sleep, caffeine and alcohol intake can also be culprits.
Our favourite products include:
Moisturisers
Elemis Pro-Collagen Marine Cream for Men (£58); Clinique for Men Oil-Control Moisturizer (£26), L'Occitane Cade Complete Care moisturiser (£42); Kiehl's Facial Fuel Energizing Moisture range (from £21) and Age Defender anti-wrinkle range (from £41).
Pre- and post-shaving products
L'Occitane Cade After Shave Balm (£25, with cade wood and juniper essential oils); Origins Easy Slider Pre-Shave Oil (£20) and Fire Fighter to take the burn out of shaving (£20); Kiehl's Nourishing Beard Grooming Oil (£22) with sandalwood, cedar wood and eucalyptus.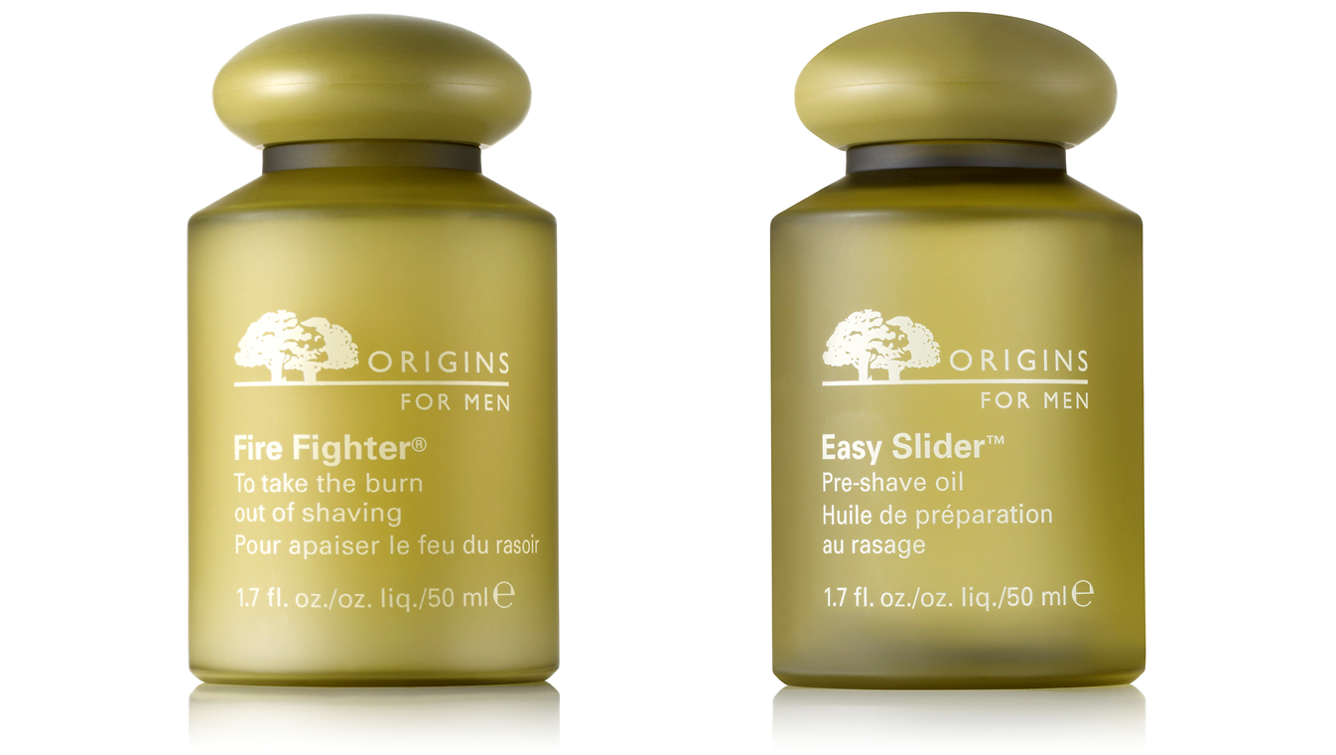 Masks
Bulldog Oil Control Face Mask (£6) with clay, willow herb, witch hazel and juniper; Barber Pro Face Putty, a peel-off mask with activated charcoal (£24).
Cleansers
Lab Series for Men Multi-Action Face Wash (£21) to cleanse, exfoliate and condition and Oil Control Clay Cleanser and Mask (£23); Elemis Deep Cleanse Facial Wash (£23).
Facial oil
Rock Rose Beauty Facial Cleansing Oil (£16) and Face Oil for Men (£24) are a great duo to cover off cleansing, moisturising or to use as a shaving/beard product, rockrosebeauty.co.uk; Malin + Goetz Facial Cleansing Oil (£32).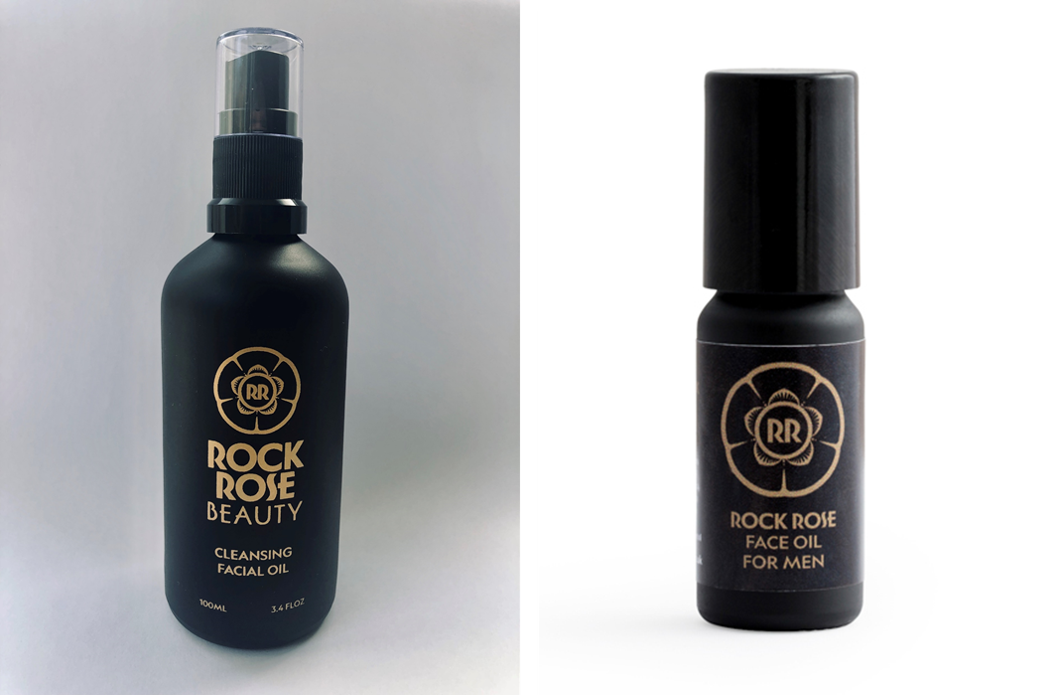 Scrub/exfoliator
Elemis Energising Skin Scrub (£33.50); Origins Modern Friction gentle exfoliator (£25); Jojoba Face Scrub by Malin + Goetz, ideal for sensitive skin with eco-friendly microbeads.