Brand: Bave
Is a brand viable if it doesn't have a strong Instagram feed? I readily admit I discovered Bave whilst on a scrolling session, stopped in my tracks by their humorous take on all things male and bath-ly. And – what's even more pleasing – they are a lockdown success story; just 18 months ago, founders Reece and Joe were bemoaning the lack of traditionally masculine bathing products and so decided to pool their expertise to right the wrong; and thus, Bave was born.
There's a serious point to be made about the physical benefits of bathing (muscle and joint relief, improved circulation), but first and foremost a warm (never scaldingly so) bath is time out to relax and reflect. The range consists of 'salts' and 'soaks', fragranced with essential oils blended to create what Bave describe as 'male-targeted' aromas. I've written before on the frustration I feel when certain scents are ascribed to this or that gender but in this instance, I recognise that Bave are trying to address what personal experience revealed as a gap in the market. Plus, it is undeniable that the whole 'pamper concept' has been overtly feminised to the point that I start questioning myself if I hop into a bath without candles, pink foam, a glass of pinot grigio and lashings of glitter.
Bave's blends (which I confess are right up my street) lean heavily toward the woody, spicier end of the fragrance spectrum; stimulating black pepper, zesty bergamot, the dry moreishness of cedarwood and fresh mint feature alongside heady tobacco and warm, comforting vanilla.
Soaks (£18 each) are vegan and SLS-free (so they won't dry the skin), and there is a choice of Salts at £9; Dead Sea, Magnesium and Epsom.
Brand: Creed
A more manly fragrance – this time Viking, new from niche fragrance house, Creed. Again, I feel impelled to point out that manly isn't a term I would ever use lightly when describing any given scent, but I have been wracking my brain to find another word which suits and I am at a loss (that said, it hasn't stopped me spraying it liberally all over my very womanly self and thoroughly enjoying every sense from top notes down to dry). With Calabrian bergamot and Sicilian lemon discernible from the offset, the overall impression is fresh and clean but the devilishly tantalising peppercorn, mint and rose middle notes soon make their presence felt, eventually giving way to a warm yet bold base in which sandalwood and vetiver meet patchouli and lavandin to create something unashamedly butch. If I close my eyes, the overall fragrance reminds me of the passeggieta; that early evening promenade which takes place specifically in Italy but seemingly in most of continental Europe in which freshly showered and groomed locals stroll out exuding their best fragrance.
From £195 creedfragrances.co.uk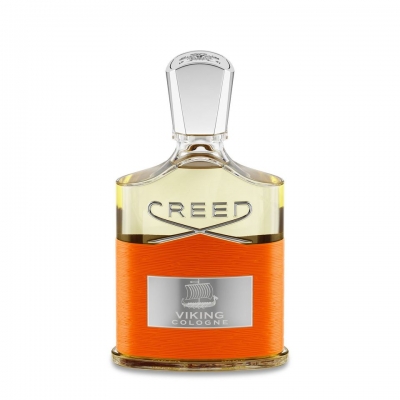 Brand: LA Pacific
Teeth whitening is something I consider periodically but am yet to take the plunge. Luckily, my teeth haven't been too adversely affected by a lifetime spent drinking coffee and red wine but there is no doubt room for improvement in terms of brightening up my smile. With this in mind, I was interested to try LA Pacific's Enzyme Whitening toothpaste which promises 82% stain removal. I'm of the firm opinion that a spontaneous compliment is the best endorsement and regular use has resulted in several. Bonus points are hereby awarded for the vegan formula and sugarcane tubes. Try for yourself,
£11 boots.com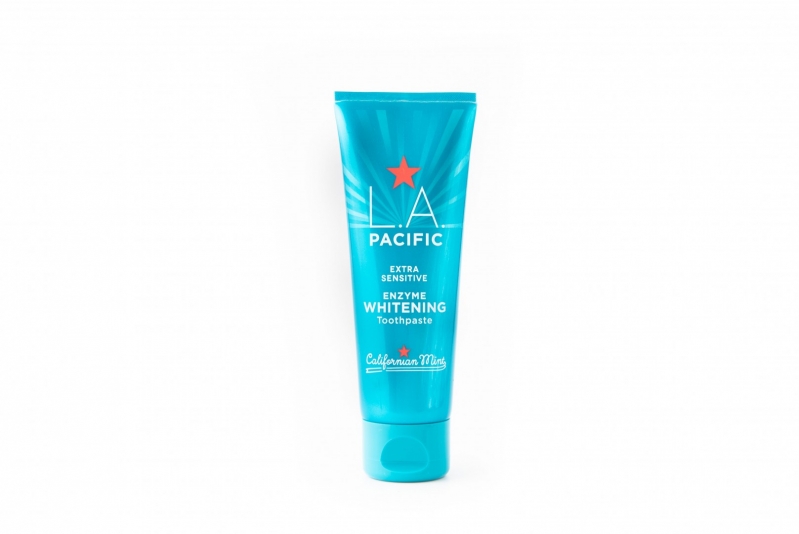 Brand: Skin Republic
Foot peels are always fun, but in the weeks and months leading up to great annual toe exposure (sandal season), they're a must in my book. If you're new to the concept, a foot peel generally involves wearing a serum-infused bootie for up to two hours before washing off thoroughly. Don't expect instant results. Around 4-7 days later any dry skin will peel off leaving a baby-soft tootsie ready to be displayed when temperatures allow. Ok, there is an element of gross here which you may find repellent when shards of dry skin litter around the house or nestling in the bottom of your bed. Or if like me, you find something strangely appealing in witnessing the shedding of your unwanted crusty bits, you will find the whole process an unmitigated delight. Skin Republic Foot Peel
£9.99 superdrug.com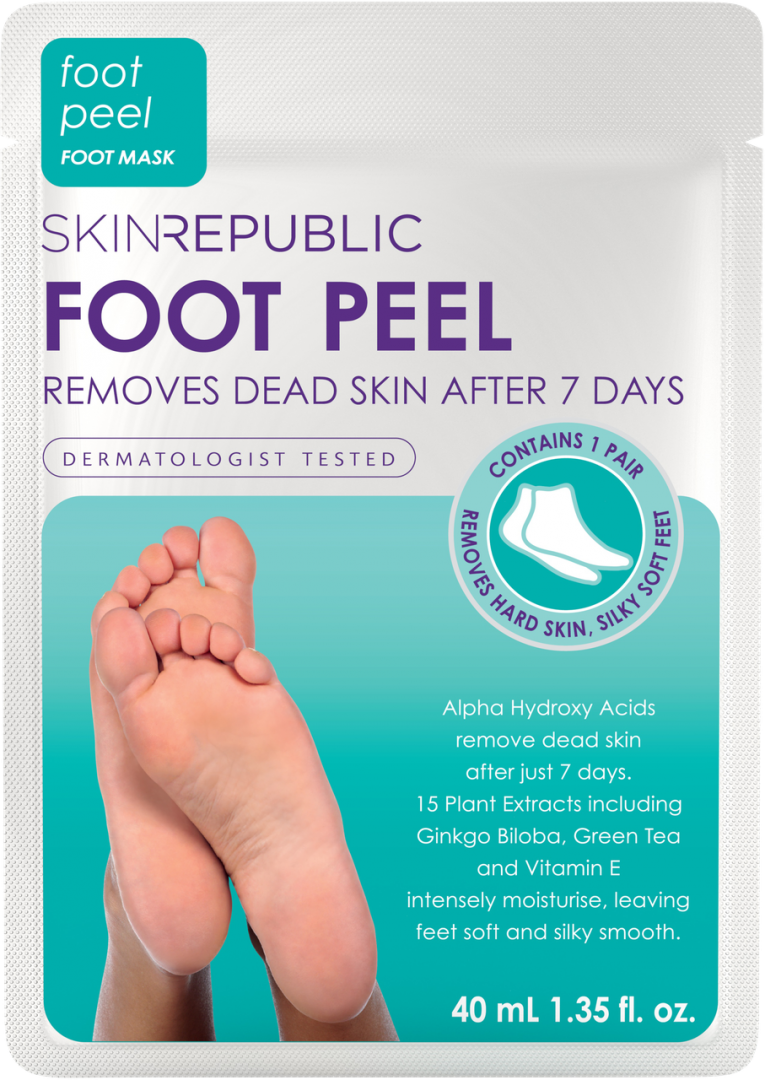 Brand: Arran, Sense of Scotland
Bringing good looks to the en-suite this month is Arran Sense of Scotland, specifically their Lochranza Shave Stone and Soap. The design for the dish in which this creamy triple-milled shaving soap is housed is modelled on a pebble from Whiting Bag on the Isle of Arran, and the natural, gently curved shape makes it easy to scoop up a serving of rich patchouli-and-anise-fragranced lather. Incidentally, the website offers a handy Fragrance Finder Quiz should you be looking to buy a gift for someone. (Yes, this is your official Father's Day reminder)
£25 arran.com
Three of The Best: Natural Shampoos
The haircare industry is currently buzzing around the concept of 'skinification' and if you're looking to apply the same sort of care and attention to scalp and follicles as you do on your skin, there is a burgeoning market for natural-based formulas. Whilst there are more keenly priced options available, a decent product will usually attract a more spenny price tag. These three are each in their own way delivering bang for your bucks.
Aveeno have taken from their much-loved skincare blend of colloidal oats and botanics to develop a range for hair with similarly natural ingredients and soothing properties. The range is based on the premise that a healthy scalp is essential for healthy hair, and each blend is created to soothe dry or sensitive scalps and then tackle individual hair concerns.
Aveeno £8.99 boots.com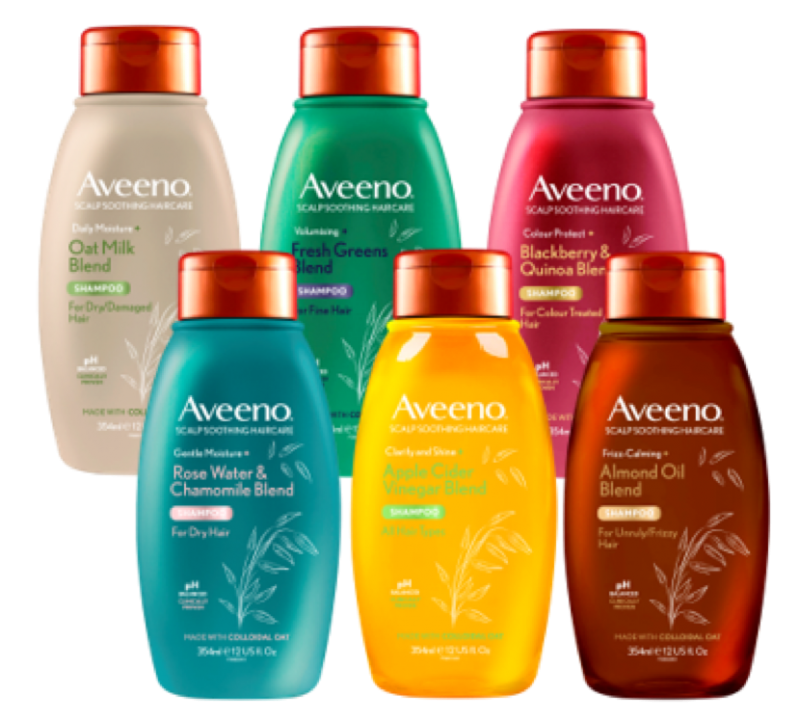 The hero ingredient in this rather snazzily packaged shampoo is broccoli seed oil which mimics the effect of silicones, commonly found in hair care for their ability to smooth and soften. Some people don't mind them, but they can sit on the scalp and create a layer of itch. This natural alternative is high in fatty acids and Vitamin A which can be beneficial in stimulating hair growth. All in all, great for dry, coarse or curly hair if your desired result is smooth, soft and shiny.
Nine Yards All in Moist Shampoo £20 nineyardsuk.com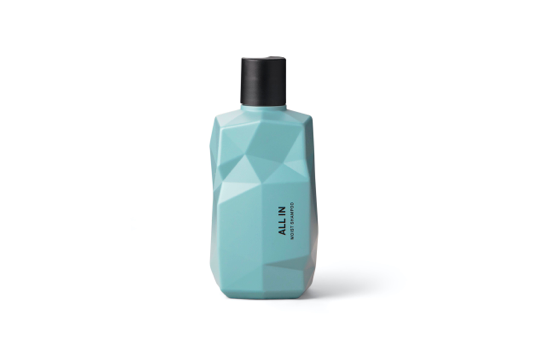 Nereus London are all about plastic-free luxurious beauty and grooming. The distinctive black BPA-free aluminium bottle is full of the most wonderful, naturally fragranced shampoo. Smoky Australian Buddha Wood couples with citrussy crisp bergamot to create what I would wager is a unilaterally appealing up-and-at-'em aroma. Made with coconut-based surfactants, this won't lather up a shower quiff, but will leave hair clean and nourished. Moreover, for every bottle purchased, a kilo of ocean-bound plastic will be collected through partners, Plastic Bank.
Australian Buddha Wood Essential Care Shampoo £19.50 nereus.uk