One aspect of the festive season that inspires a little reflection come January is our alcohol intake. There's certainly the issue of the particularly British penchant for a tipple any time the occasion even partially calls for it. But Christmas and New Year seem to be a perfect storm for having one too many, and January can leave us feeling the need to cut back – hence dry January. So as to not feel like one has to totally abandon the booze – which can be especially tricky when surrounded by others drinking – here are a couple of guilt-free cocktail ideas from some purveyors of fine, alcohol-free and low-calorie drinks that won't have you feeling left out. 
Black Cow Vodka  
Whey is an undervalued by-product of the cheese-making process, and one that dairy farmer Jason Barber was familiar with when, in 2012, he decided to make premium vodka from it. Made purely from the milk of grass-fed cows in West Dorset, Black Cow is 'the world's smoothest vodka' and was the recipient of a Gold Medal from the San Francisco World Spirits Competition in 2015. Its clean, mineral-free composition makes it ideal for sipping, with food or mixed in cocktails. Try this Orange and Star Anise concoction below, which comes in at an astoundingly low 55 calories.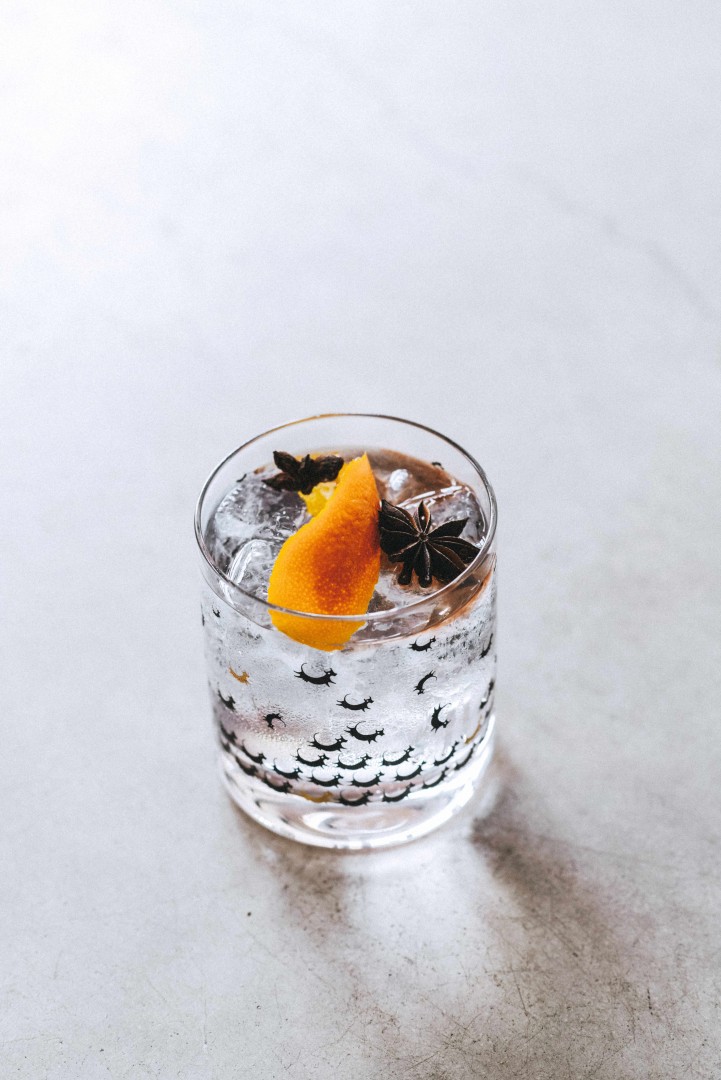 25ml Black Cow Vodka  
Soda water  
Dash Angostura bitters  
Twist orange  
Star anise, steeped in a little Black Cow  
Pour Black Cow over ice in a rocks glass and top up with soda water. Twist the orange zest then run it round the rim. Garnish with a couple of star anise and a dash of Angostura bitters. 
Eisberg Alcohol-Free Wine 
 
These alcohol-free and low-calorie wines are made in the same way as regular wine before having the alcohol removed at the end. The result is not only a remarkable substitute, but a refreshing, well-balanced and delicious alternative. Try this fruity cocktail using our favourite from the Eisberg range, their sparkling rosé.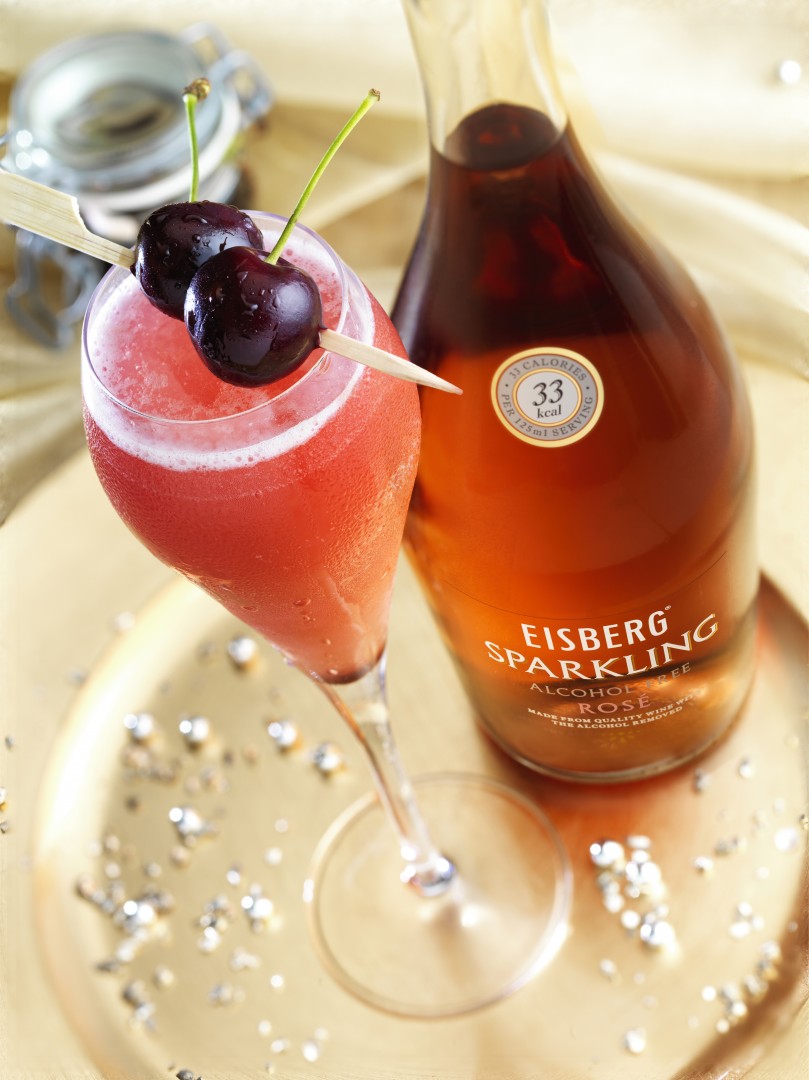 15ml lemon juice 
125ml Eisberg alcohol-free sparkling rosé wine  
For the cherry syrup reduction
1 tbsp cherry jam 
1 tbsp water 
First make the cherry syrup reduction. Add the cherry jam and the water to a small saucepan and mix. Bring it to the boil – stirring constantly until smooth. Allow to cool. Add the lemon juice, rosé and the cherry syrup reduction to a glass mixer (keeping a small amount aside to garnish) and shake well. Strain the mixture into a tall flute glass. Garnish with cherry syrup soaked fresh cherries on a skewer.