In celebration of National Tea Day (21 April) we're learning about matcha – the super-food green tea. Its popularity isn't surprising considering a cup of matcha can add powerful health benefits to your everyday diet and has been used by Zen Monks for centuries to boost mindfulness, meditation, and overall wellbeing.
Matcha is inherent in Japanese culture – it was used for over 800 years by Zen monks to calm the mind, energise the body, refresh the spirit, and achieve enlightenment. Today it has a global following, largely thanks to social media platforms as people prioritise their health and wellbeing.When choosing your matcha, quality is essential as different processes severely affect the taste. If you've tried matcha and didn't like it – chances are, it was low quality (even if you paid a lot for it). A good quality, premium grown matcha will never taste bitter. Buying matcha from companies who work directly with growers in Japan will not only ensure your tea is of high quality, but also keep the country's historic tradition alive.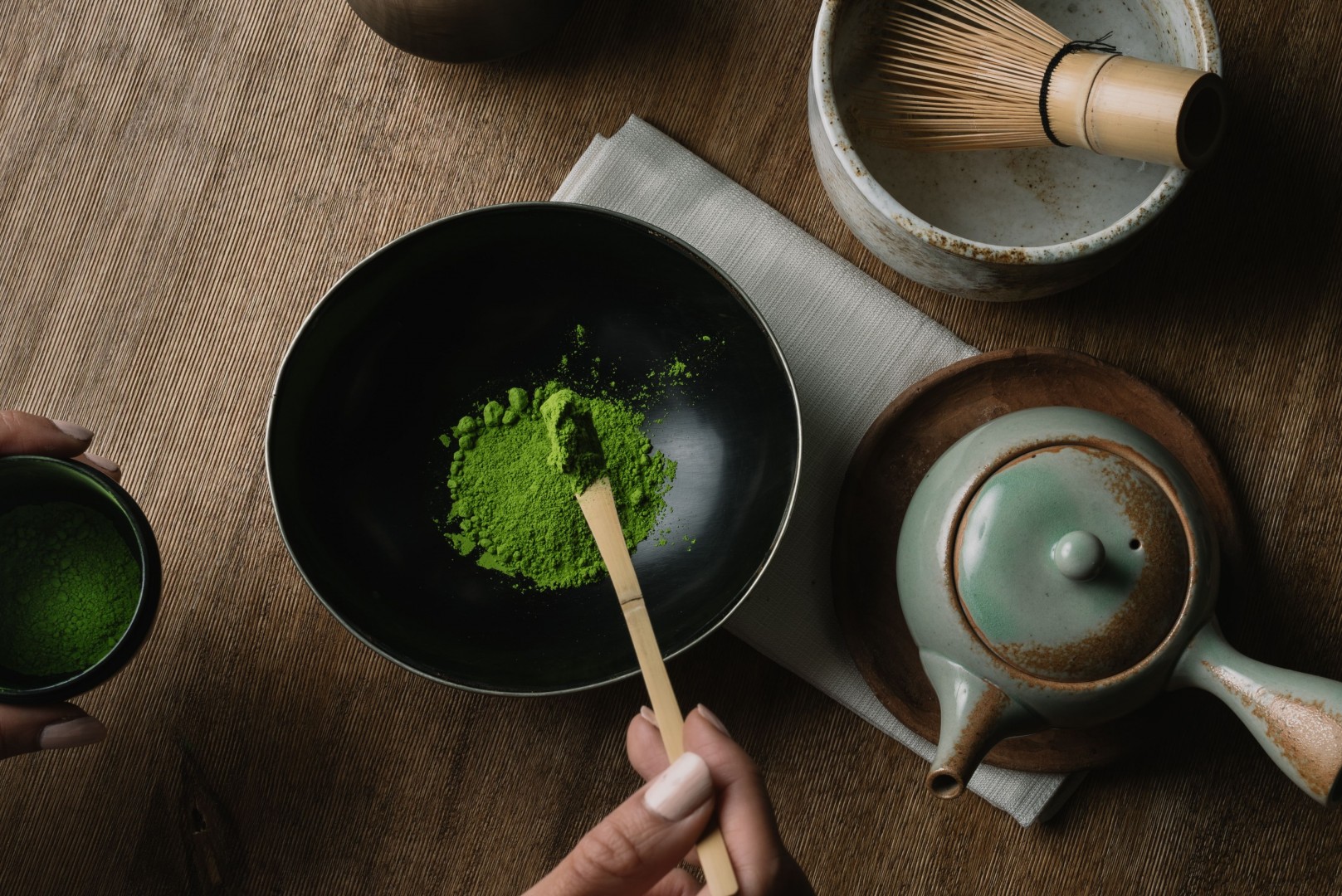 Matcha Fact Check:
Matcha is formed by grinding young leaves of green tea to create a powder which is then whisked with hot water.
As whole leaves are consumed, the nutrient content of matcha tea is higher than typical green tea.
Its strong green colour is achieved by covering the tea plant around 20-30 days before harvest, which helps to increase both chlorophyll production and amino acids.
One serving of this magical green tea powder contains around a third of the caffeine in coffee but provides a long, sustainable, jitter-free energy boost (around six hours' worth) thanks to its calming, slow-release properties.
Not only is it linked to improved attention, memory, and cognitive function, it's also rich in antioxidants which can limit cell damage and help the immune system, making it a mega health booster.
With an increased western circulation of this historic and traditional Japanese tea, however, it is important to consider whether our consumption is mindful and respectful of matcha's cultural significance. So, is our love for matcha appreciative or appropriative, and if the latter, what can we do to improve?
The Matcha Fad: Cultural Appropriation or Cultural Appreciation?
In a world full of wonderful cultural differences, having the opportunity to celebrate and share them is something many of us take for granted. For culturally rich Asian countries like Japan and China, global reach on platforms like TikTok and Instagram has meant many cultural and traditional practices have become viral – take 'gua sha' and 'jade rolling', kimono style clothing, and, of course, matcha.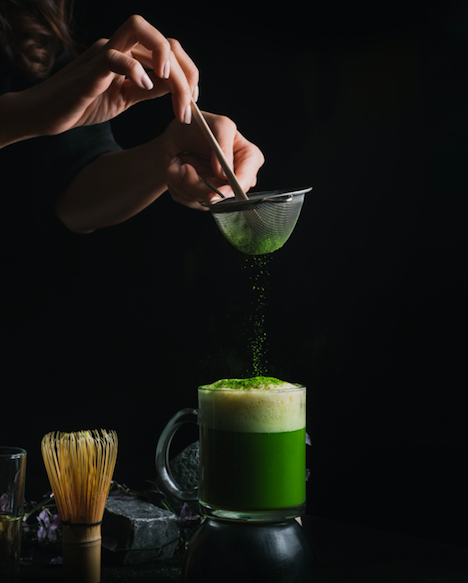 With an increase in demand comes an increase in opportunity. Since mass export can mean big money, many large Western corporations fill the demand themselves without any nod to traditional artisans, specialists, or cultural significance of the original item.
Yureeka Yasuda, founder of Japanese lifestyle brand SAYURI, questions this method of business and addresses the cultural appropriation debate by discussing the problem of buying Japanese goods (like matcha) from companies whose origins are outside Asia.
"When it comes to culturally significant products, everyone should be mindful of who they're buying from," she says. "Products like matcha have been part of Japanese culture for over 800 years and are being sold from brands that clearly aren't Japanese or Asian-owned. Many corporations use leaves that are mass-produced with no regard for sustainability or quality. I think it's important that consumers make educated choices, as they do with their wine, coffee, or cosmetics. Green tea is the source of livelihood for many local communities," she continues, "but if it's all about profits without respect to heritage, then companies are selling a product without authenticity. It can be damaging and very misleading, while small businesses that offer quality and respect for tradition get overshadowed."
Yureeka points to the fact that Matcha has been adapted to suit a Western palette, and while she is happy with this accessibility and enjoys a matcha latte herself, she wants to increase understanding of the different grades, flavour profiles, and sustainable growing methods, ensuring that there is a nod to the artisans and traditions from which matcha was born. "If people have no prior knowledge of matcha," Yureeka explains, "by the time the supplier has adapted it into, say ,café style drinks, respect to tradition has been lost."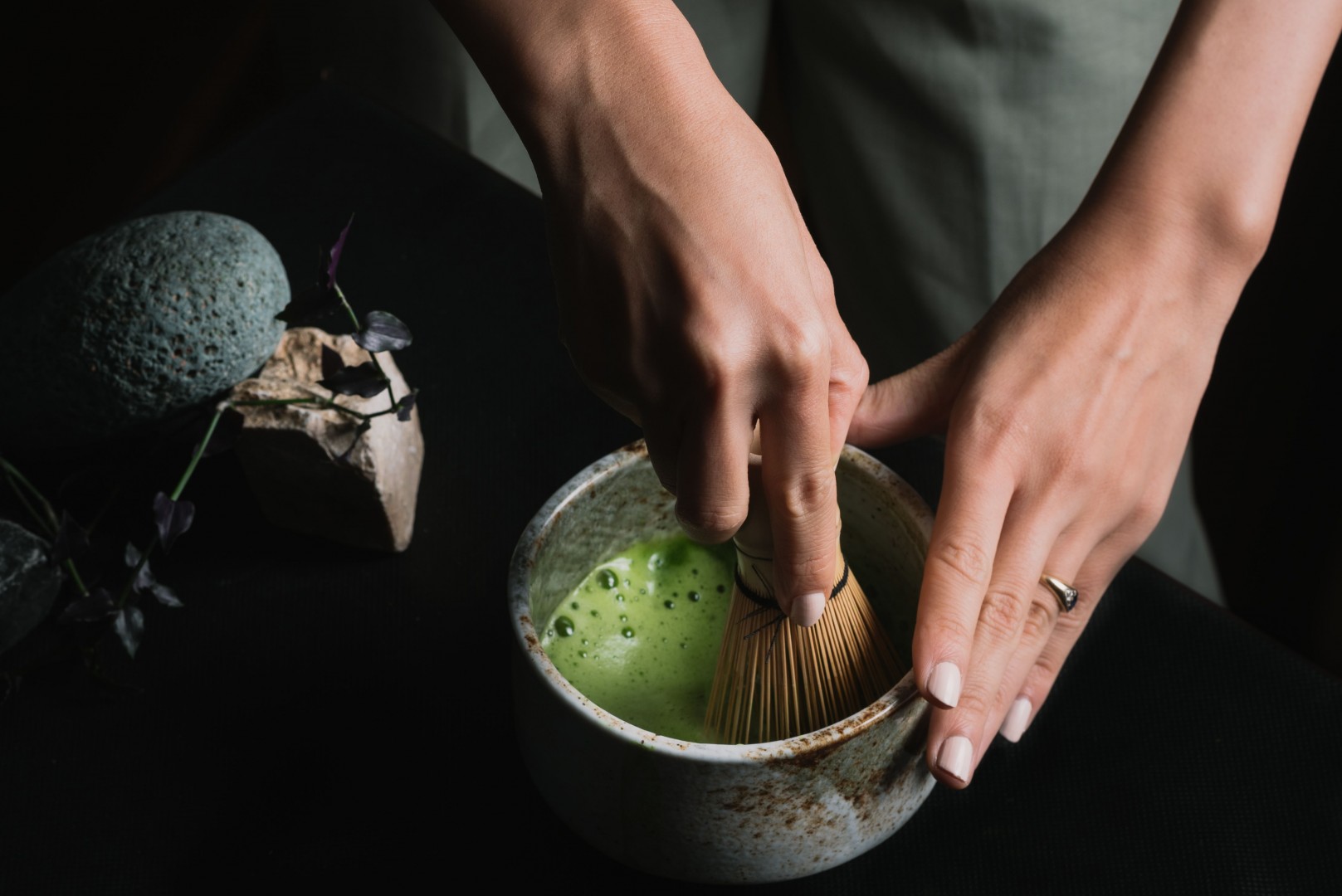 When prepared in the traditional way, Yureeka likens it to a mindful ritual. "You disconnect and focus on the present moment and it's this almost meditative methodology that I would love to pass on to consumers in the West," she says.
"The tea ceremony is counted as one of the three classical Japanese arts alongside calligraphy and flower arrangement," she explains. "Tea is a way of life encouraging mindfulness and appreciating the way things are. It's the opposite of praising decadence – a bowl of matcha allows self-improvement with every sip. This is the story that should be conveyed, the beauty of drinking matcha lies in seeing it like an art form."
Yureeka is a certified tea sommelier and has great respect for her Japanese heritage and culture and urges companies who take on board Japanese products to retain their authenticity. "Our traditions in the East should be respected and embraced not diluted in any way. It's also important that wherever possible, people spend wisely by buying unique products like matcha from the place of source. Quality matcha is labour intensive. Not only will they be giving valuable support to keep tradition alive, but they will also be benefitting the very communities whose lives depend on it."
About SAYURI
SAYURI – a mission-driven brand honouring Japanese traditions and promoting the health benefits of a daily tea ritual – makes a collection of authentic, traceable, organic green teas and matcha's accessible to a modern, global audience, while supporting the artisans of Japan who struggle to compete in this digital era.
Tokyo-born, US-raised Yureeka is the UK's first female tea sensei, determined to show how art and tea go hand in hand. Not only can Yureeka match your mood to a cup of matcha and pick the next big thing in the art world, but she is also one of the chicest young businesswomen in the world. Yureeka hopes her work with SAYURI will not only encourage more people to take up the daily ritual of enjoying a cup of green tea but also put the spotlight on Japanese craftsmanship and support the local tea industry.