As one of the UK's most favourite and acclaimed chefs, James Martin's new book 'Islands to Highlands' published by Quadrille Publishing (ISBN 9781787135253, RRP £25), has 80 delicious recipes celebrating the exceptional food from around the British Isles. Whilst making his latest series for ITV, James travelled around the United Kingdom, meeting up with some of his best chef friends. From the Scilly Islands off the coast of Cornwall, to the Scottish island of Shetland, he visited over 20 parts of the UK, cooking and eating some of the finest local ingredients the countries have to offer.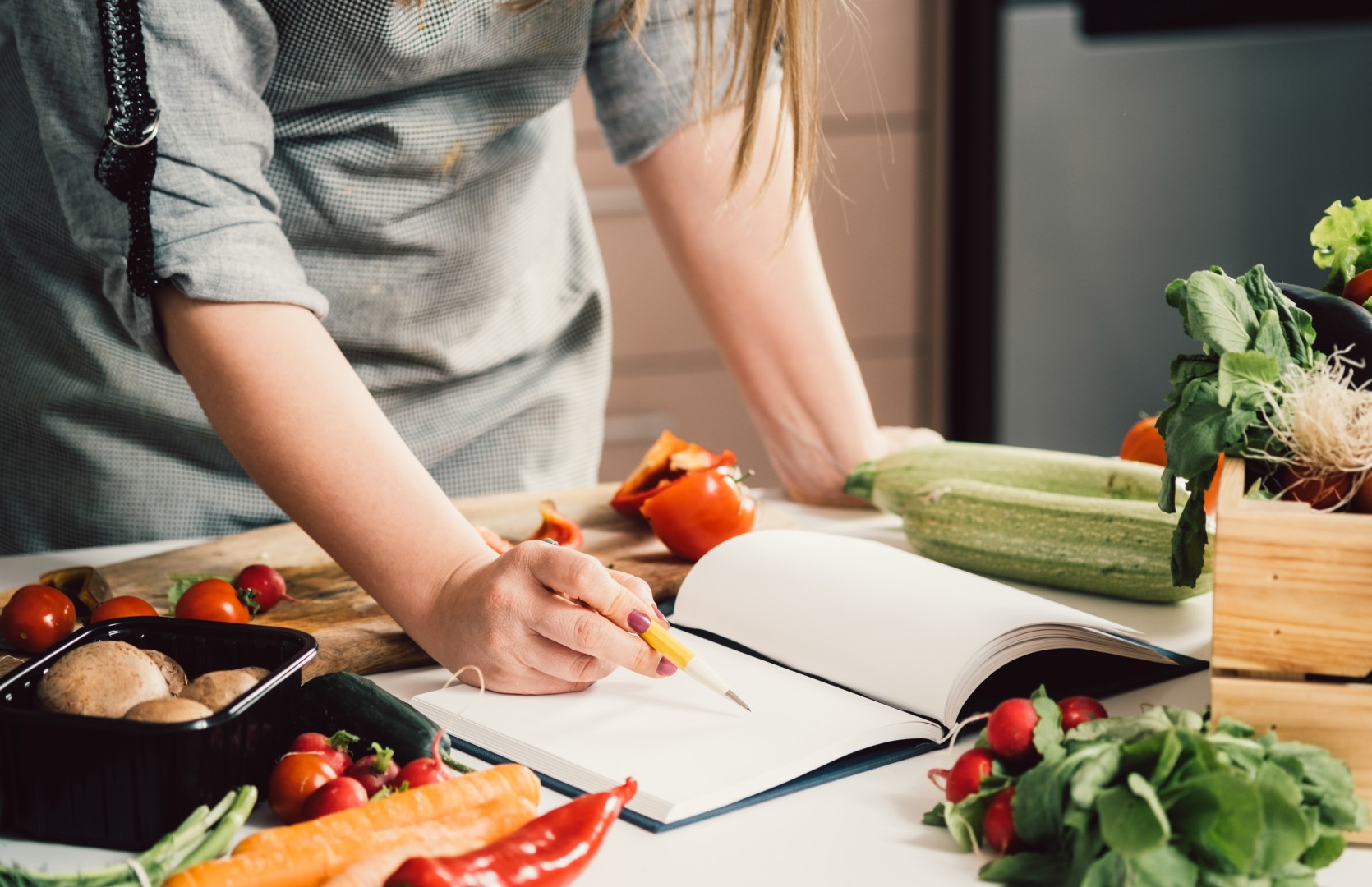 Not only does his latest cookbook have some delicious, and different regional recipes, but the photography provided by Peter Cassidy and David Venni is stunning. Each recipe is introduced by James, giving some background information about ingredients, where he cooked the dish and with whom. Recipes range from Lite Bites through to scrumptious Puddings and Cakes. With 18 best-selling cookbooks under his chef's apron, we are certain this is also going to be a best seller.
"Having been on this amazing journey – and it truly was eye-opening – I have learnt so much from the passionate people who work in the hills, on remote islands and out at sea who make the beautiful food we can enjoy. There are so many highlights to tell you about, from the very first day I landed in the Isles of Scilly, a place so stunning that the beaches are as white as the Caribbean and where I swam with wild seals just 24 hours after landing; the Channel Islands where Mark Jordan and I rode on monkey bikes tasting the best potatoes and seafood platters in small bistros like Le Petit Bistro in Guernsey; Poole and its unbelievable millionaires' houses facing the second-biggest natural harbour in the world and its bass, clams, pork and cheese; Oxfordshire where Raymond Blanc opened his amazing hotel to the crew and me and showed me his new apple orchard; the Isle of Man and the TT with legend and good friend John McGuinness; over the water to Northern Ireland and the wonderful kelp from Rathlin Island and some of the best wasabi in the world produced in a kid's back garden; the breath taking Welsh valleys and coastline and rallying through the forest; the east coast with its stunning array of castles leading up to the Holy Island of Lindisfarne and the mead once made by monks; the islands a stone's throw from Newcastle which are home to one of the best collections of puffins, seabirds and seals anywhere; Scotland – wow, Scotland – you have so much to give, where the Highland cows stood majestically on a hillside as I wandered among them to feed them; the Isle of Skye where I walked up a glen and saw a herd of deer at the top staring back at me; and in the end, a fitting tribute in Shetland – what scenery, what wildlife – where we spotted seals, dolphins, whales and birds of prey within 20 minutes of getting in a boat." (From Highlands to Islands).
James Martin first hit our TV screens back in 1996. He had been appointed Head Chef at the Hotel Du Vin in Winchester, just before his 22nd birthday, in 1994. Viewers got to see him wearing his 'bandana' on programmes such as 'Ready, Steady Cook' and the 'Big Breakfast', all filmed as part of a hectic 18-hour day whilst running a working kitchen.
In 2005, James put on his dancing shoes to take part in BBC One's 'Strictly Come Dancing' where he reached the semi-final with his dance partner Camilla Dallerup but sadly, he was beaten to the final by fellow Yorkshireman Darren Gough. His next TV challenge in 2006 was to host the popular BBC One's 'Saturday Kitchen' which he presented for ten years, regularly attracting viewers in excess of 3.5 million. He now appears on ITV and STV presenting 'James Martin's Saturday Morning'.
Over the years, James has received many accolades for his culinary skills. Whilst working as Head Chef at his own restaurant at the Talbot Hotel in his hometown of Malton in Yorkshire, the Observer's food critic Jay Rayner said: "the single best plate of food I have been served this year", "three beautifully poised, close to faultless dishes." In 2013 James was nominated by his industry peers to receive the honoured Craft Guild of Chefs Special Awards and was also appointed a member of the Roux Scholarship judging panel.
When James is not filming interesting cookery/travel shows for ITV, he operates two restaurants. James Martin Manchester opened in 2013 and in 2017, he opened The Kitchen Cookery School and restaurant at the acclaimed Chewton Glen. He also has a premium café 'James Martin Kitchen' found airside at Stanstead Airport, at Manchester Piccadilly train station and Glasgow Airport.
When he is not cooking, James enjoys growing vegetables and spending times with his two beloved dogs, Ralph, and Cooper, who he is training as a full working dog. He also has a love of fast cars, bikes, racing and planes.
James Martin's Islands to Highlands (Quadrille, £25) Photography ©Peter Cassidy
-------------------------
Here at OX, we're delighted to offer our lucky readers the chance to win a copy of this wonderfully expansive cookbook. We have two to give away, to enter please visit oxmag.co.uk/competitions.