The Worst Witch, adapted for the stage by Emma Reeves from Jill Murphy's original books, opens at the Vaudeville Theatre on 24 July following a hugely successful nationwide tour. Here Jill tells us more about the hit stage adaptation of her acclaimed magical tale.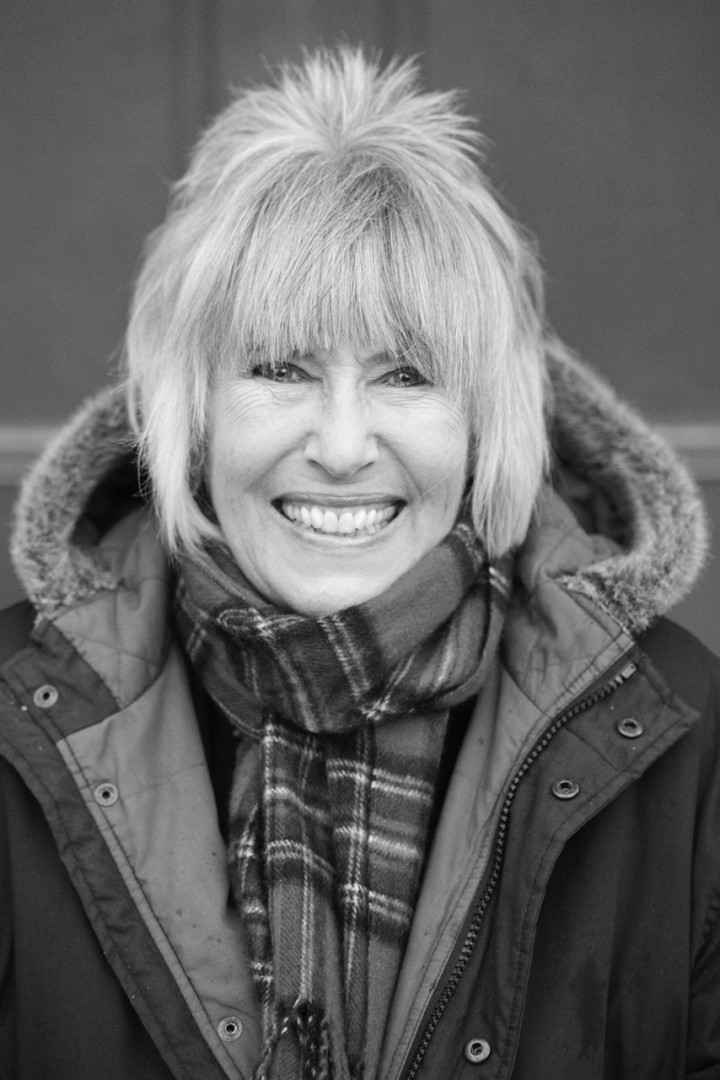 The Worst Witch has been a series of books, a film and television series. How did you feel when you heard about the stage adaptation?
I was delighted, because I knew that Emma Reeves (lead writer on the CBBC series) would be writing it and she's just so good. She really gets to the heart of things, is funny, inventive, puts her own stamp on it but is wonderfully respectful to the original author – no wonder I was delighted!
How involved with the production have you been?
Very! The team kept me involved all the way through to the first performance. I went to the rehearsals, just to keep an eye on things, but I needn't have worried – this was a team who knew absolutely what they were doing. I loved going to rehearsals and watching the show come to life. They let me watch as they wove all the scenes together – mind you, I was a really good audience because I was rolling about on the floor laughing and so happy about the whole thing.
As an illustrator and writer I'm completely in charge of my books, so it can be hard for me to hand over my creation to others, but The Worst Witch on stage has been perfect and an absolute joy right from the start.
What's the story in this stage version?
It's basically a patchwork of all the books, set at the end of the girls' time at Miss Cackle's Academy for Witches. Mildred has persuaded them, against Miss Hardbroom's better judgement, to let her write a play about what's happened over the last five years, so they can bring in all the incidents that are fun. After a while you forget it's a play within a play – and Emma has deftly woven in another plot, but I don't know whether one should mention too much about it…
Has anything surprised you about seeing it on stage?
The show has lots of charming and surprising bits in it, but the flying really does have you on the edge of your seat. They're up on trapezes, but the lower bars have been replaced with broomsticks, and there's an amazing scene where Mildred is trying to save Maud, both girls high above the stage, trying not to fall off – absolutely nail-biting and I've seen it loads of times!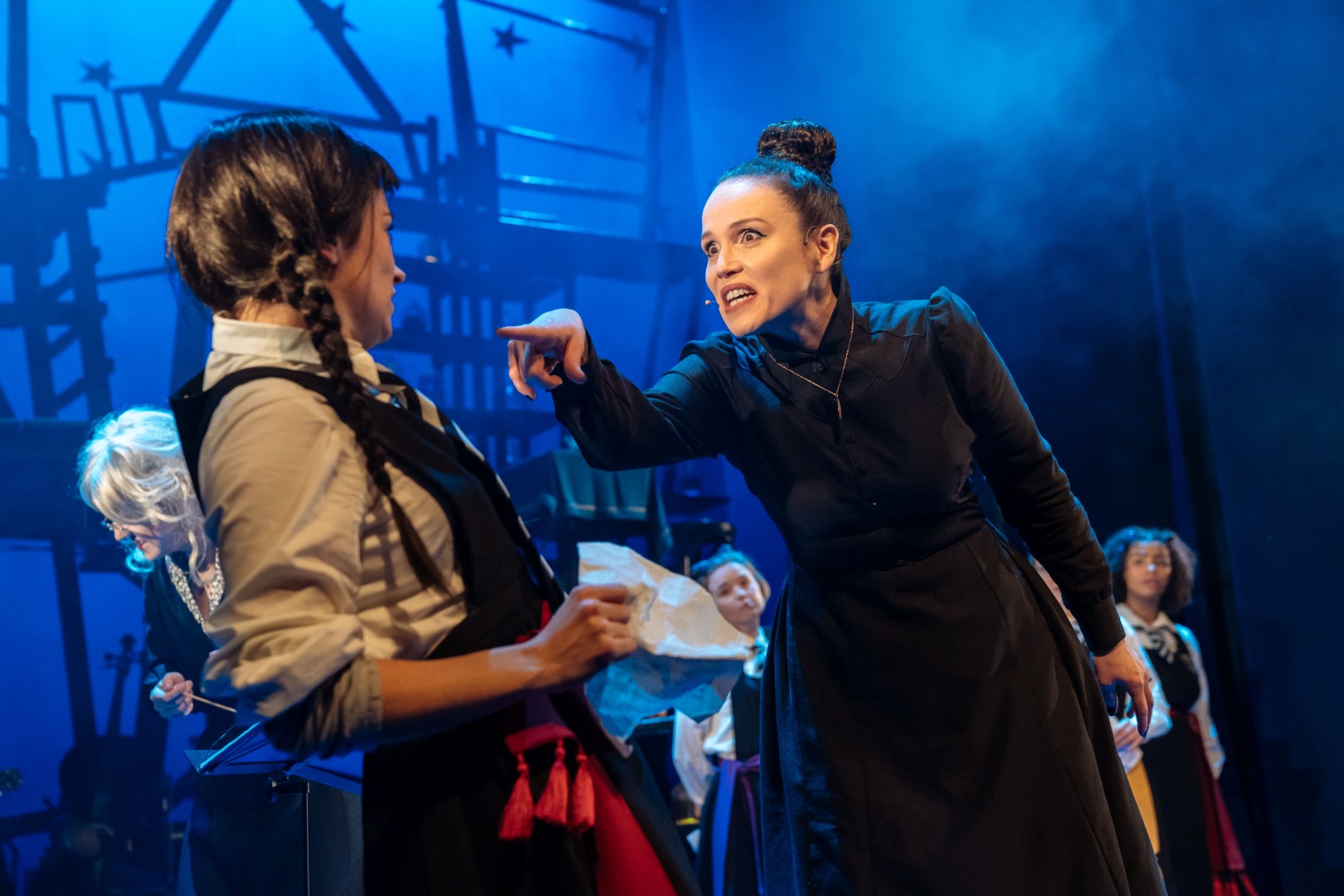 How do you feel about the show transferring to the West End?
I'm just so proud. A West End transfer is pretty astonishing. Everybody's worked so hard on it. It's rather like David and Goliath. We've not got huge special effects. But it's a perfect children's show which is also lovely for adults. I'm really thrilled and I think the kids will be too.
The first book was published in 1974. Why do you think readers and audiences still respond so well to Mildred Hubble?
Really, Mildred is just me when I was at school, being a complete and abject failure. I've got one of those wonderful school reports that says: "Distressing to see such comments as 'not working to capacity' at this vital stage in Jill's school career, and what career can she possibly aspire to if she will only focus on Art and English?"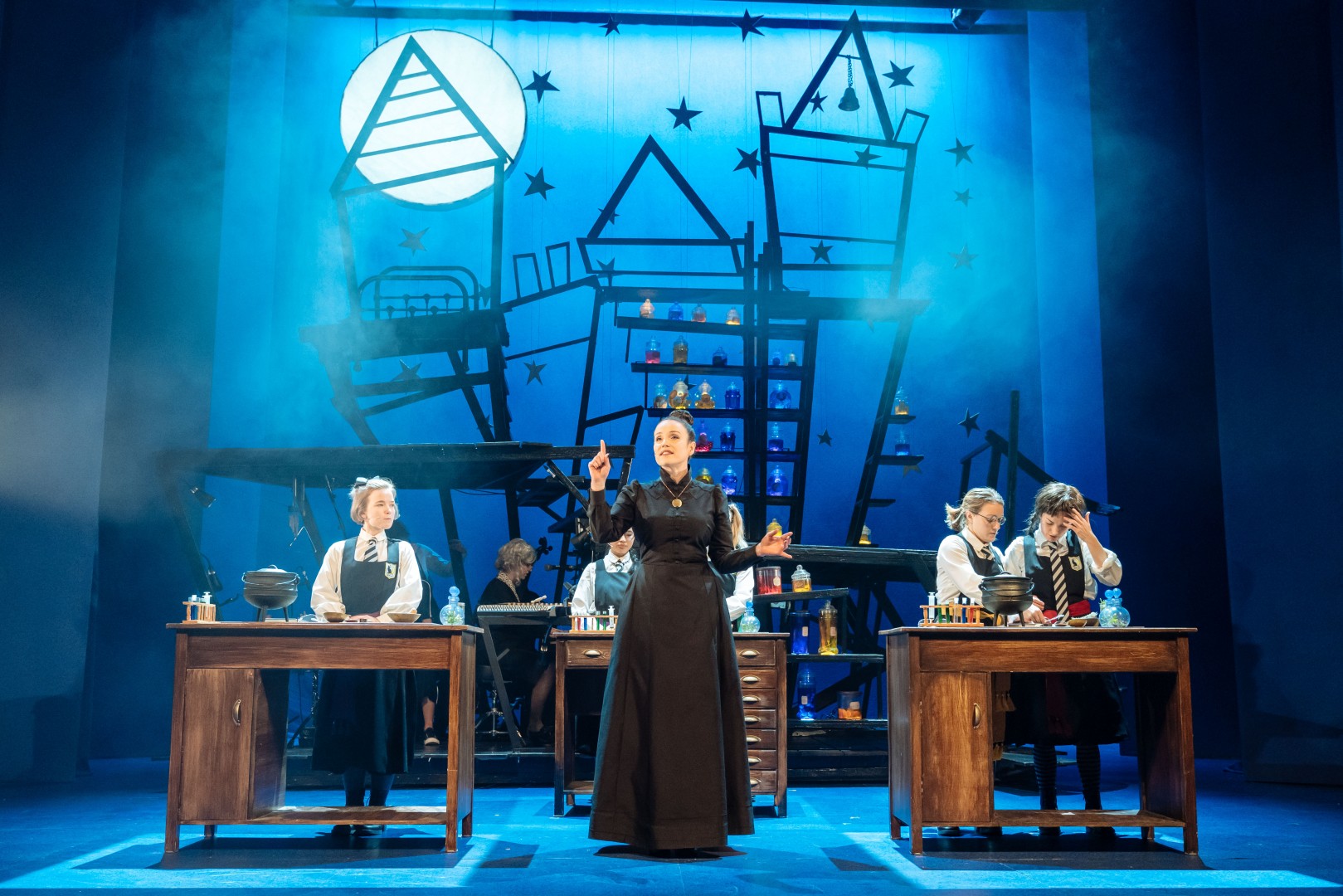 I think the readers/audience feel sorry for Mildred because she's having such an awful time. Sometimes, reviewers try to make Mildred into a feisty heroine, but I never saw her like that. She's just in the sea, hanging onto a lifebelt, seeing which way life will shove her and in her case, she is shoved in nice directions – though taking the long way round – meeting dear, sensible Maud, who becomes her best friend and tries to keep her on track through all the mayhem.
You started writing The Worst Witch when you were still at school. Where did the idea come from?
When I was growing up, Enid Blyton was the most popular children's writer. I thought I could write a story about a school too, but of course, it had to be different to hers. I wanted it to be a boarding school, because we were all very romantic about boarding schools and you would be in charge of your own destiny there.
My best friend was much smaller than me. She was small and I was tall. She was Maud and I was Mildred, but I still couldn't think how to make it different. We had a uniform exactly like Mildred's, except that ours had a round velour hat. I brought some friends home for tea one day and it had rained. We were absolutely drenched, our hat brims overflowing with water. My mum opened the door, burst out laughing and said: "You look like the three witches in that uniform." When she said that, various lightbulbs came on… It could be the same uniform, but with a pointy hat; we could arrive at school on brooms instead of bikes – broomsheds to park them in; Potions lab instead of chemistry. It was just all there, waiting for a story and I could be the heroine.
I tried to have it published through four different publishers, but they all said: "School for witches? This will frighten children. You can't have a school for witches." They got that so wrong. In the end, I had one more try, and a small publisher (Allison & Busby) took a chance.
What does seeing The Worst Witch performed live bring to the story?
I think it's just brilliant to be at the theatre, surrounded by other people. With The Worst Witch, the experience starts right away, with cast members wandering about as the audience take their seats, and during the show, there are bits where everybody is shocked or delighted at the same time. It's an immersive experience with other people and I think it's absolutely essential in these days of 'anti-social' media and virtual reality which is all about isolating people – don't get me started!
When I saw the show in Plymouth, we got there quite early and watched the foyer fill up with joyful kids dressed as pupils at Miss Cackle's. I was so overexcited. I wanted to stand on a chair and say "This is mine. I wrote this and you're going to see it and it's so totally brilliant, you're just going to love it."
The Worst Witch plays the Vaudeville Theatre until 8 September