Hiring an interior designer may feel like a big step to take, but it can be a decision that saves you time and money, providing a valuable opportunity to make the very best of your space and inspires fresh ideas that allow your personality to truly shine through. Working with a professional can be a real journey, so here, Burford Interior Designer Amanda Hanley talks us through the main steps.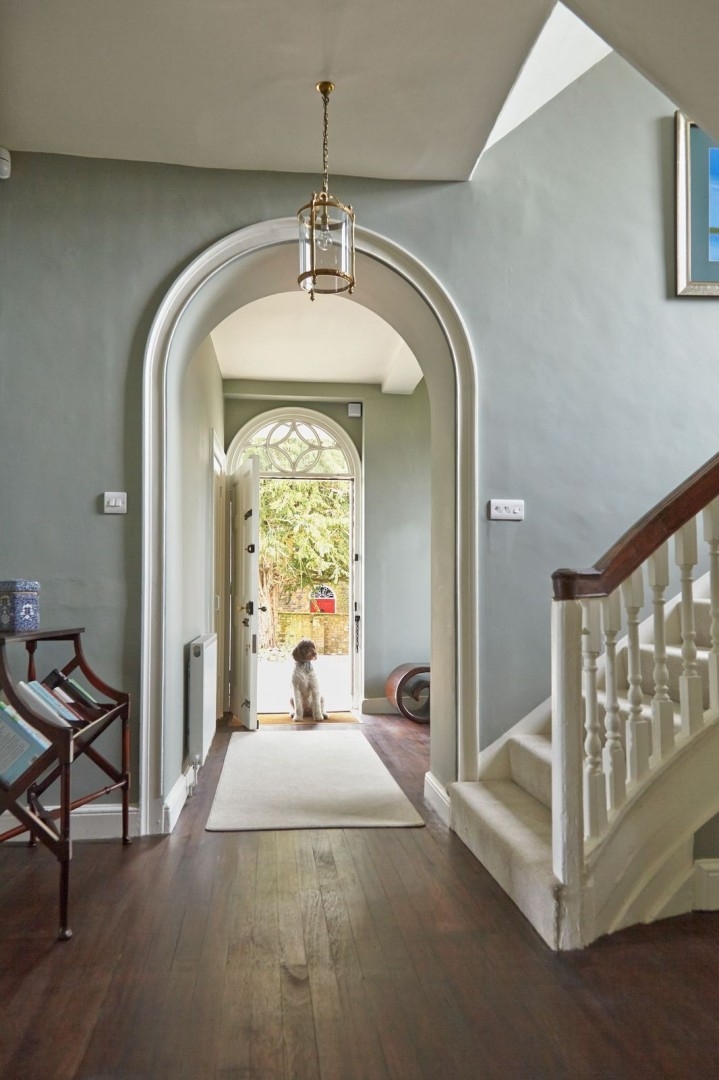 Amanda Hanley By Design
There are many types of clients who enlist the help of interior designers, from those who have a strong sense of style but require help in making the best of that style, to those who are completely unsure of what to aim for and need assistance in figuring out what would suit them and their lifestyle.
Some common misconceptions are that enlisting a designer is 'cheating'; that the cost of the service will be high; that the project size has to be large; or that the designer will want to redecorate your room from scratch, disregarding your favourite and most treasured items. Thankfully, with a good designer, these are not the case!
The Advantages of Using an Interior Designer:
The biggest advantage is that you will certainly create a beautiful, unique and inspiring home. Your designer will offer a fresh perspective, offering advice on how you can make the best of what you already have while putting together plans for improvements.
A good designer will incorporate your favourite existing pieces and family heirlooms.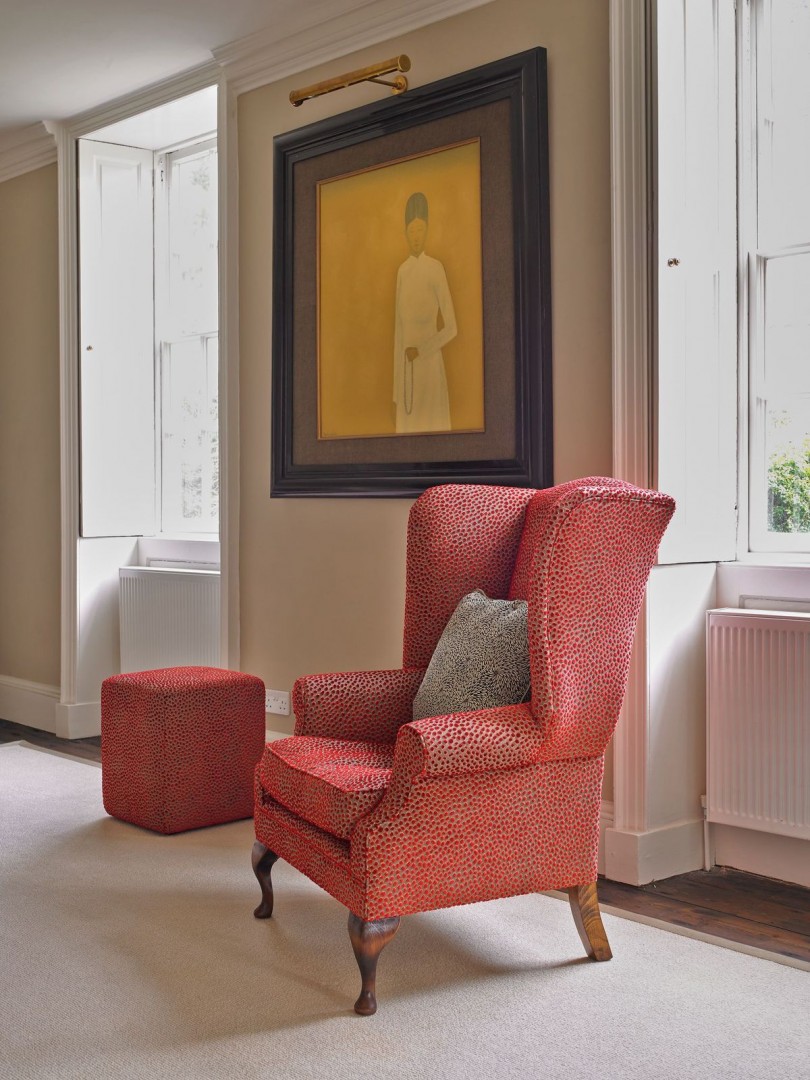 Amanda Hanley By Design
A professional opinion can save you huge amounts of money, as you avoid making costly mistakes. A good designer will also have specialist knowledge of buildings, building trades and experts, available materials and their costs, as well as the finishing touches and furnishings, whether off the shelf or bespoke, and will be able to project manage, streamlining the process and liaising with all involved to ensure your project is delivered on time and on budget, taking the pressure off you.
When using a professional, you will find you feel empowered to make braver choices, as you are given confidence that the result will be successful, meaning that you'll end up with a home that you truly love, rather than one that is simply 'safe'. 'Safe' never makes anybody smile or gives 'wow' factor!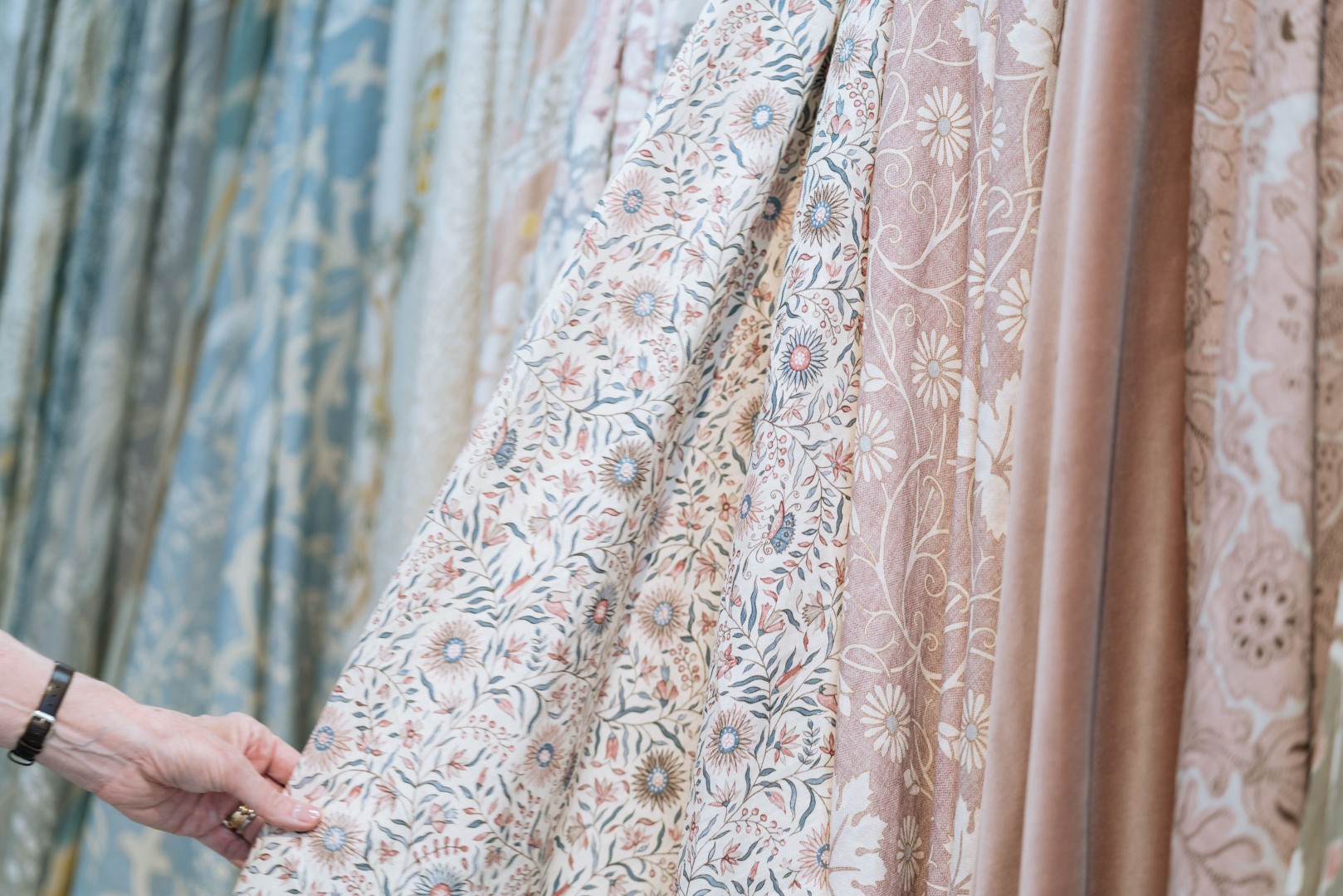 Lewis & Wood's showroom at Chelsea Harbour, London.
Having your home professionally designed will often increase its value – enlist help with choosing fabrics and finishes. A designer will help to guide you through the mind-boggling, but wonderful, choice that is available.
Finding a Designer:
Choosing a designer can seem a little daunting, but rest assured, it doesn't need to be. Local and interiors magazines are an excellent resource for finding professionals in your area, as is social media because you can see real-life examples of their work and the 'behind the scenes' of their business.
Recommendations from friends, family and associates are also highly valuable; ask around and find out which designers others have used or heard of. If you find one that you think may be right for you, don't be shy of asking to speak to previous clients for references and their experiences – a good reputation counts for a lot. An initial chat with your designer should be free of charge; it's of paramount importance that you feel you get on well with their personality and that they understand what you are after before you launch into a project. It is also important that they are comfortable with your requirements and that they feel able to fulfil your needs. After this, particularly if your project is large, have a good think about your brief and budget before the first project meeting, and bring along floor plans, photos and samples of existing furnishings, if relevant.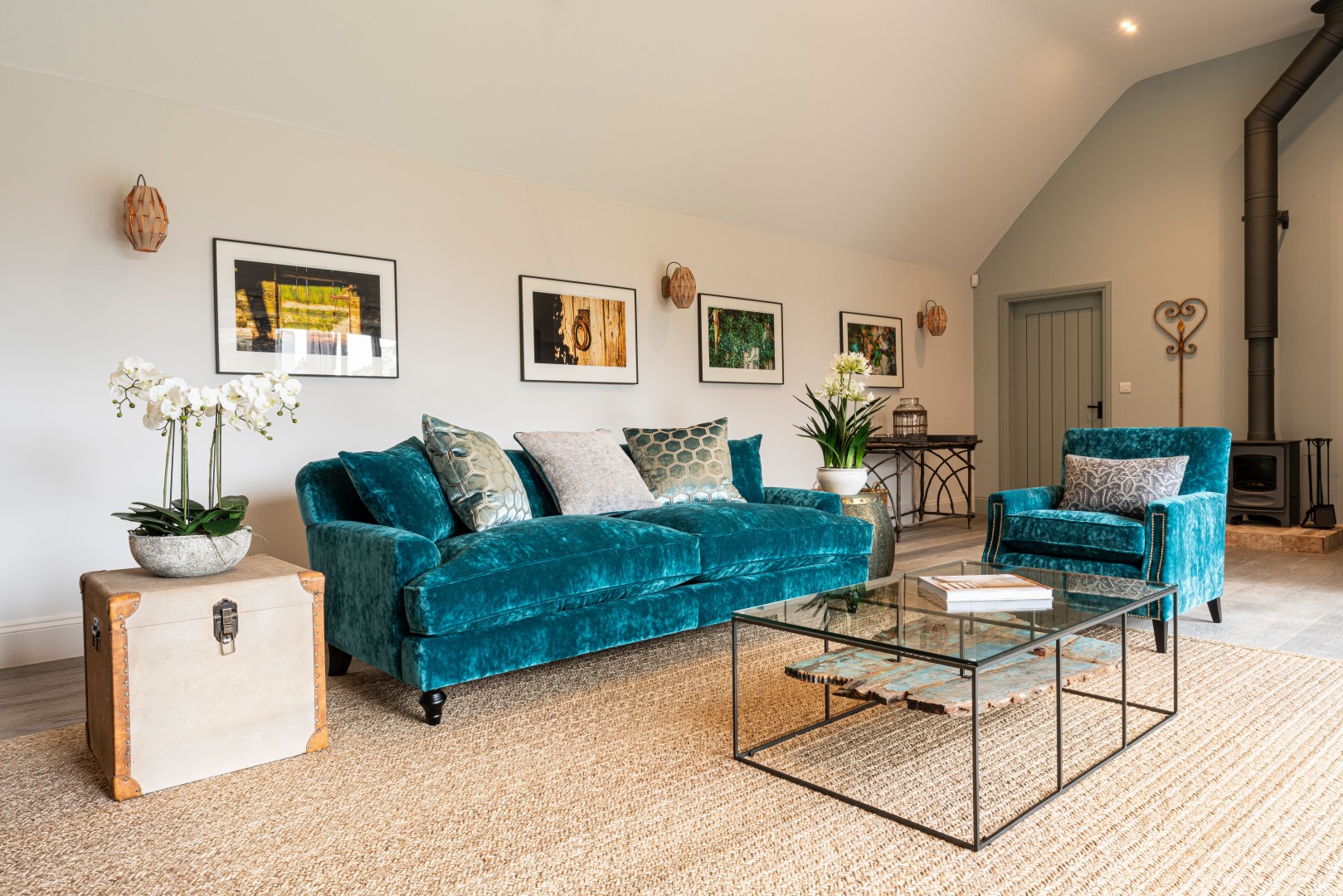 Using a designer will help you to make the most of your space, to suit your lifestyle. A large sofa is a great option for people with large families.
Questions, Questions and More Questions:
Before you embark on a project, you may want to ask your designer some questions and expect them to ask you questions back. Find out about their previous experience, talk about budget and any other practicalities. Your designer will want to know about you and your family's lifestyle so that they can tailor their service to you personally and create a home that both looks stunning and works seamlessly for the way you live.
The Formalities:
Your designer will put together a formal quote for each stage of your project, for the cost of services, and, also, any materials, such as furniture, fabric and wallpaper. A quote can also act as a contract for smaller jobs. Larger jobs may require a more formal contract. How services are charged can vary from a fixed fee to a percentage of the project cost, to hourly rates, or a combination, which you can agree on together.
Levels of Involvement:
Although large design businesses may only be interested in big-scale projects, small and local businesses will usually be happy to handle projects of a wide range of sizes, from single rooms to full houses or groups of houses. However, you may simply want an existing scheme freshened up, or you perhaps just need help in selecting the perfect chair for your living room – it's absolutely fine to ask for advice at this level, and it will often be free of charge if you are purchasing the products from your designer. Scopes do vary enormously. If your project is particularly large, your designer may suggest approaching it in phases, making it both feasible for an individual designer to work on, as well as less overwhelming for yourself.
A mood board of samples helps you to get a feel for what an overall scheme will look like, and how the materials work together.
A Blossoming Relationship:
Like any relationship in life, your relationship with your designer will develop as your project progresses. Smaller design businesses have the advantage of being able to offer a highly personal service right from the start. When a project is completed, clients will very often return to the same designer again and again, because once that personal relationship is established, it becomes invaluable, even if it's just for help choosing a wallpaper…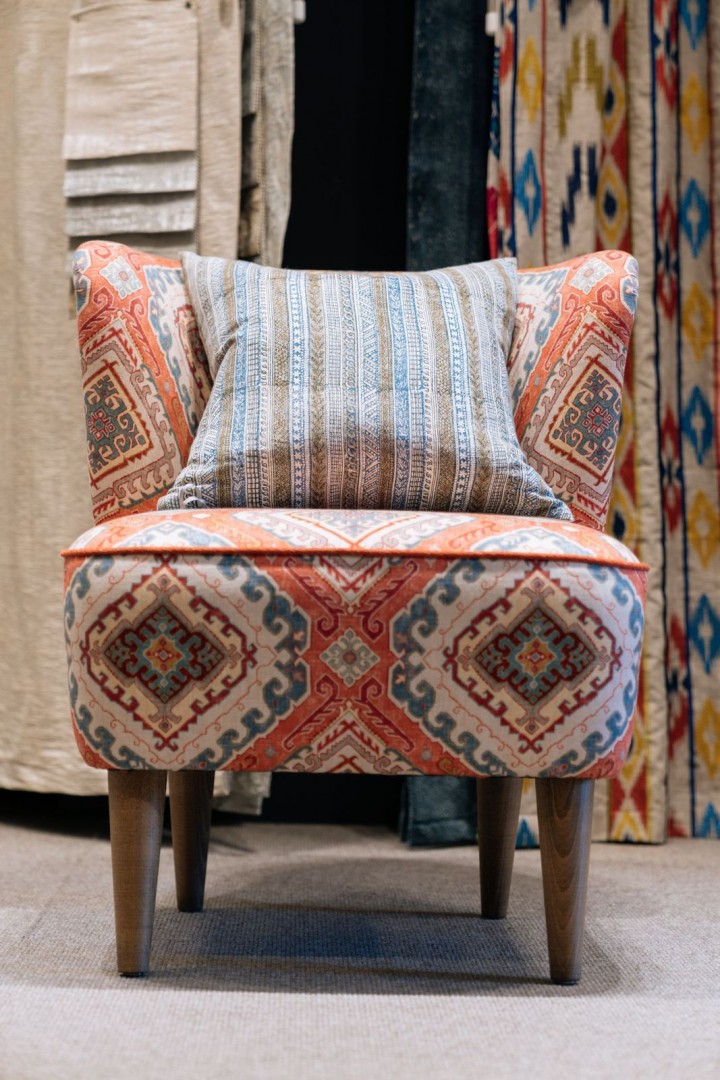 Combining patterns is easy with professional help.