We all missed them last year: "Oh no we didn't! Oh yes we did!"
No, not the family – although we probably missed them, too. It's the Christmas Show and Esther Lafferty for one, is delighted that Panto season is back in town with something for everyone; from tiny tots to the fully-grown.
For all the family:
Waiting to entertain you in Chipping Norton, there's a fair maiden who hasn't had her haircut since before Covid (the new BC). In fact, Rapunzel has been imprisoned in a castle tower for eighteen years, imprisoned by a witch's magical powers but she's not the sort of girl to let that defeat her! With the help of her Nanny, a charming yet cheeky Prince, and an awful lot of hair, she's determined to escape into the big wide world. The Chipping Norton pantomime, performed each year to national acclaim in a dinky vintage space, is always legendary and this production promises knights and maidens, singalongs, sword fights and sea-storms.
Rapunzel, 17 November - 9 January 2022 at Chipping Norton Theatre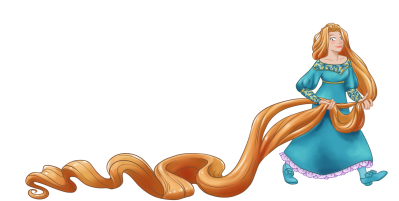 Sherwood Forest is the setting for Robin Hood and his Merry Women and Men who have – trees and all – shipped over to Oxford wholesale! The very opposite of Scrooge on Christmas Eve, Robin Hood bounds into town with his green-hosed outlaws (themselves the antithesis of the dreaded in-laws). They're feared by the bad and loved by the good, as they take from the rich to give to the poor, with plenty of songs, dance, laughter, and derring-do along their leafy way! Robin Ricky Oakley) is a nice enough lad but the brains of bunch undoubtedly belong to Maid Marion, and there's little doubt that Friar Tuck will be the most glamorous monk in town! Expect the usual up-to-date pop and contemporary references as Robin escapes crippling taxes and the out-and-out nastiness of the wicked Sheriff of Nottingham.
Robin Hood, 27 November - 9 January 2022 at The Oxford Playhouse,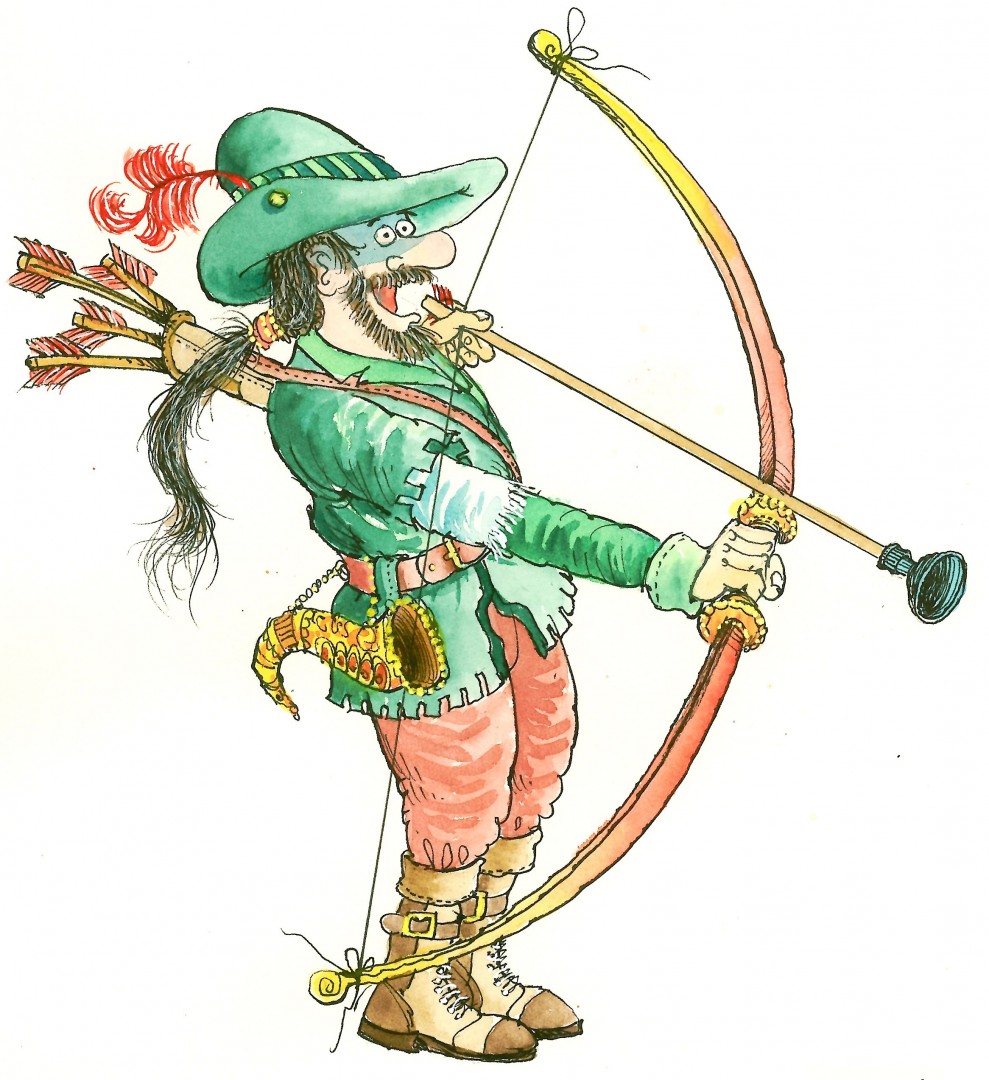 Pitched perfectly for teens and adults:
Step into the cubic building of Summertown's North Wall and into the auditorium, and find it transformed for Creation Theatre's production of Pinocchio into the faded grandeur of a Victorian theatre; the perfect setting for fairy tales and enchantment this Christmas. Creation Theatre Company have been charming audiences in Oxford for twenty-five years this year, and for 2021 the childhood classic Pinocchio has been creatively interpreted in a unique and inventive performance that'll grip you with its story, humour and quality-quirk-factor. The company are known for producing imaginative and thought-provoking shows for older children, teenagers and adults so don't expect the sugary-sweet approach so often applied for younger age groups. Although the original novel has a twist of horror lost in the Disney film, Creation Theatre have taken a line that is both true to Collodi's classic yet stops well short of the macabre. This year's show has been written by Lizzie Hopley whose previous Christmas shows for Creation Theatre have included some of their most magical performances and this year is no exception: an inventive colourful carnival of an adventure where you'll find inventions and puppets, clever lines and comedy moments all followed up with a heart-warming and festive reminder that we all get back together in the end.
Pinocchio 15 December - 3 January 2022, The North Wall, Oxford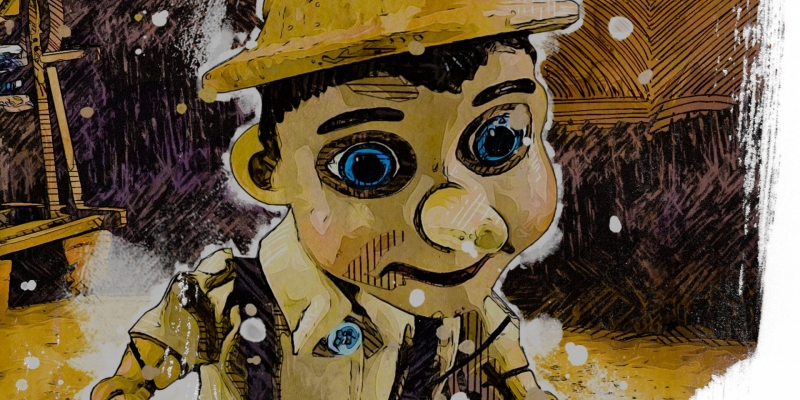 For something a little less traditional but equally heart-warming, over at the New Theatre, School of Rock, based on the iconic 2003 film starring Jack Black.
Hot on the heels of this legendary band, School of Rock brings Dewey Finn to Oxford. He's a failed, wannabe rock star who decides to earn an extra bit of cash by posing as a supply teacher at a prestigious prep school. There he turns a class of straight –A pupils into a guitar-shredding, bass-slapping mind-blowing rock band. But can he get them to the Battle of the Bands without their parents and the school's headmistress finding out? It's five years since this musical first hit the stage in the UK and it's cheeky, noisy, unruly – be warned, there's a smattering of bolshie language. Songs to get your feet tapping include 'You're in the Band', 'If Only You Would Listen' and 'Stick It to the Man'. Yes, it's cheesy, but who doesn't like a cheese-board at Christmas? There's a great message wrapped up in the exuberance about the hidden talent in hordes of children and the inspirational teachers who can draw it out of them.
School of Rock 13 December - 2 January, The New Theatre, Oxford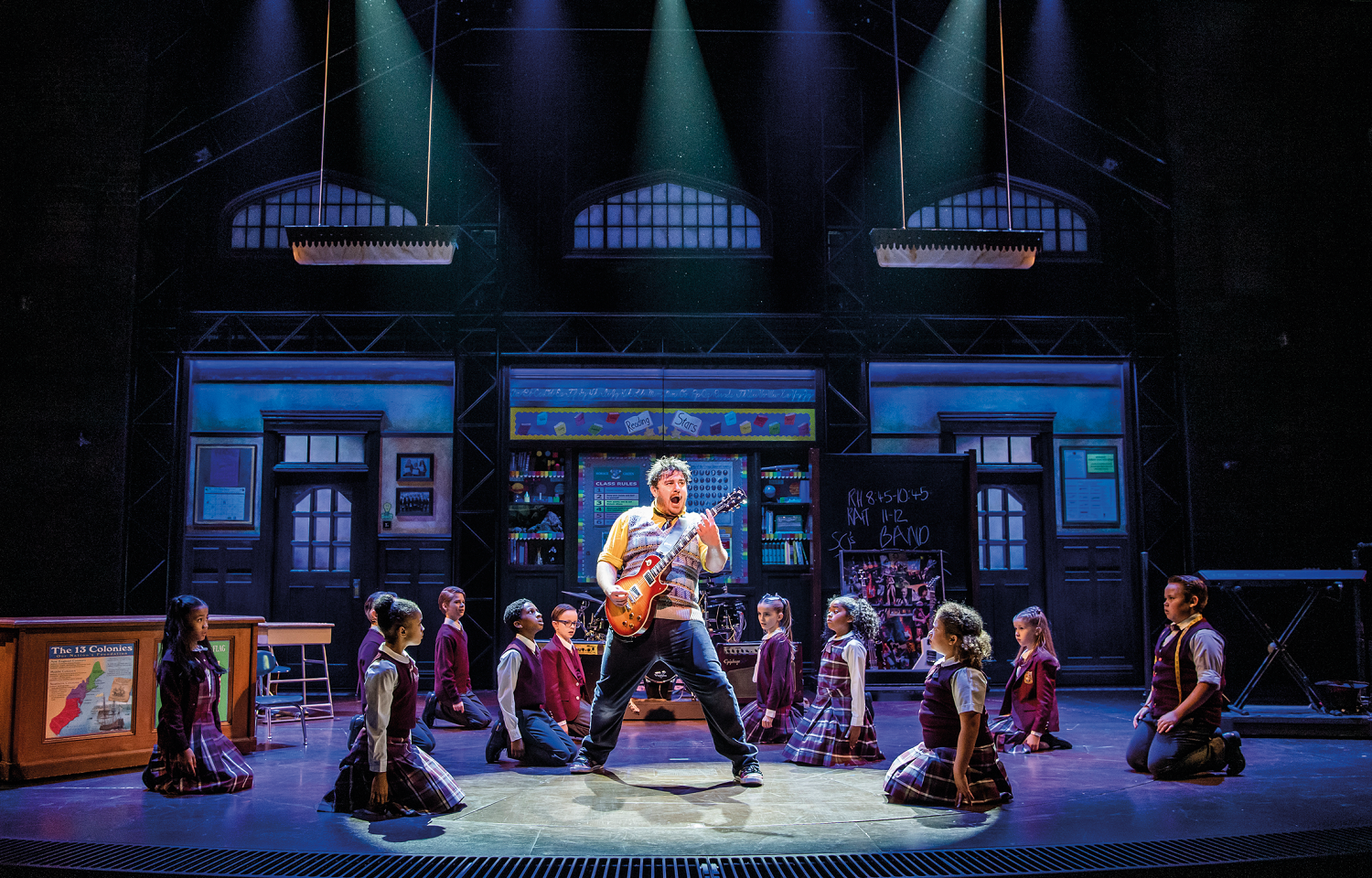 And to kick off the season
Also at the New Theatre, is Jersey Boys, a musical based on the true story of Frankie Valli and the Four Seasons. These four young lads from New Jersey went on to dominate the charts with hit after legendary hit: 'Bye Bye Baby (Baby Goodbye)'; 'Big Girls Don't Cry'; 'Walk like a Man'; and 'Working My Way Back to You', to name just a few. This is a show that's all about the music and the surprising challenging falsetto that defines Valli's classic tracks.
Both the progress of the band, and the stories of individual band members are played out on stage. We see the boys struggle to maintain family ties whilst on the road. And this time of year, when families are planning their festive get-togethers, we ask ourselves what are riches? As one by one the members of the band fall by the wayside, so The Four Seasons become more of a Narnian winter (although note that this isn't a Christmas-themed show) before a winning finale carries you into the night with seasonal cheer. Oh What a Night, you'll have!
Jersey Boys 30 November - Saturday 4 December, New Theatre, Oxford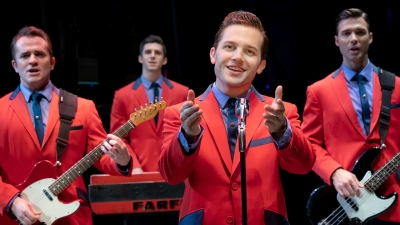 (NB images for Jersey boys and School of rock are from pre-Covid tours).