A gallery of 20 of our favourite pieces from Oxfordshire Artweeks' online Winter Show by artists whom we have featured in our pages over the years.
Alexandra Buckle, A Light Flurry, Linocut. 30x40cm printed area.
£260.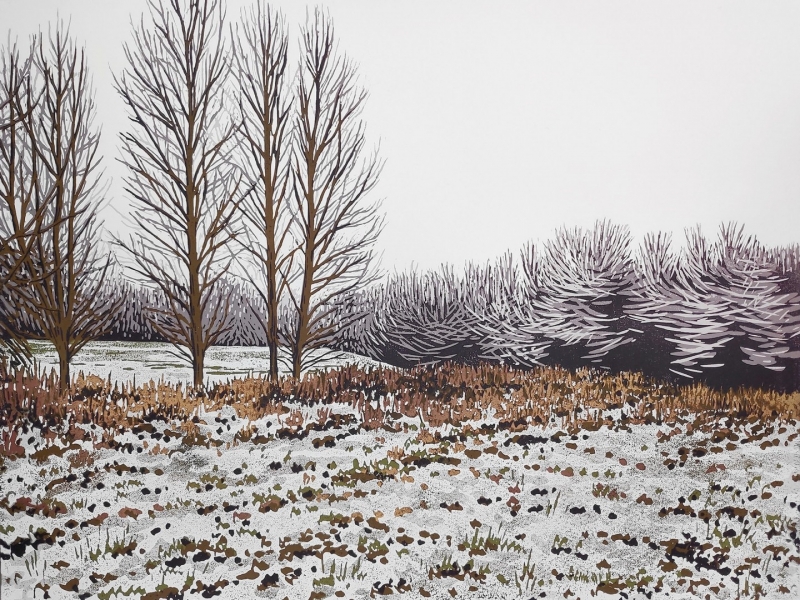 Anya Simmons, Moon Robin 1, Gesso, acrylics & acrylic inks on artist board.
19cm x 19cm (framed size 35cm x 35cm).
£165.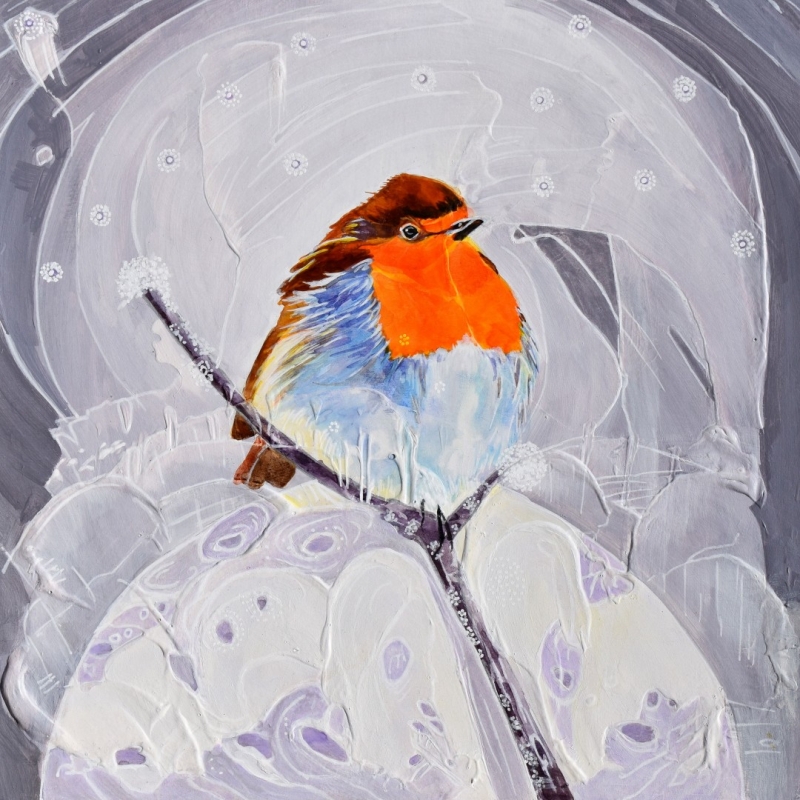 Bridget Wheatley, Embossed silver earrings with gold plate & emerald beads.
7x1.5cm.
£195.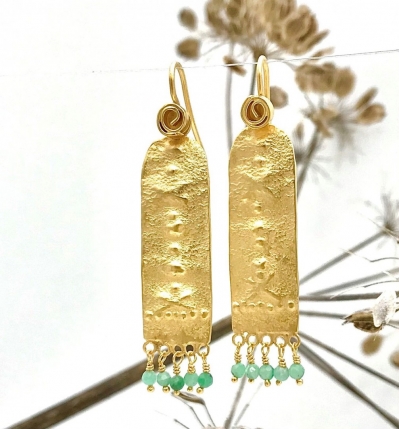 Caroline Meynell, Winter Loch, Oil on canvas. 18x24cm, unframed.
£100 including postage.
Deborah Williams, Pickle & Lime in Winter, Collage. 22cm x 25cm plus frame.
£250 framed.
Elaine Allender, Cadgwith - First Light, Acrylic on canvas. 48cm x 48cm.
£150.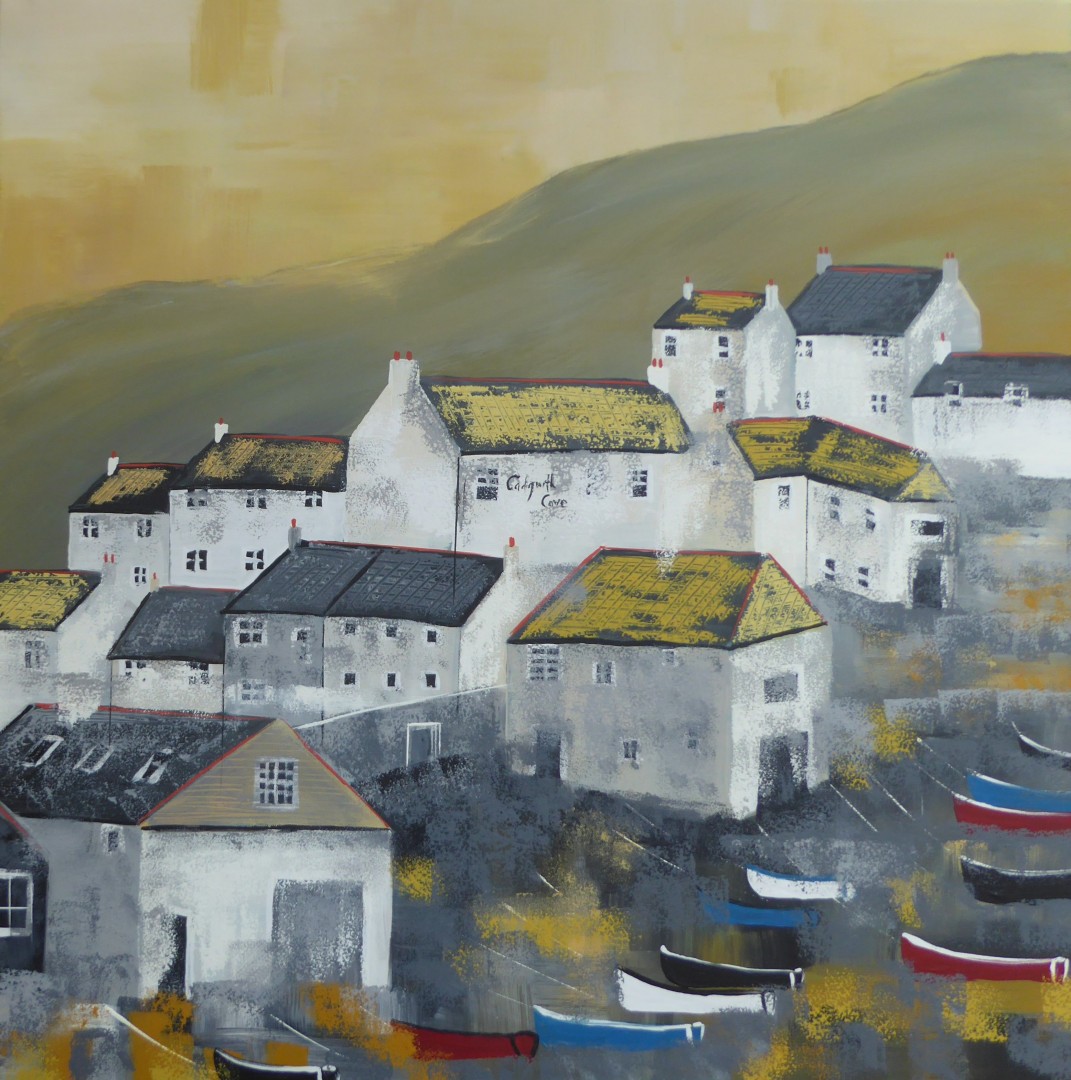 Gerry Coles, It's beginning to look a lot like Christmas, Linocut. 16" x 16" framed,
£90.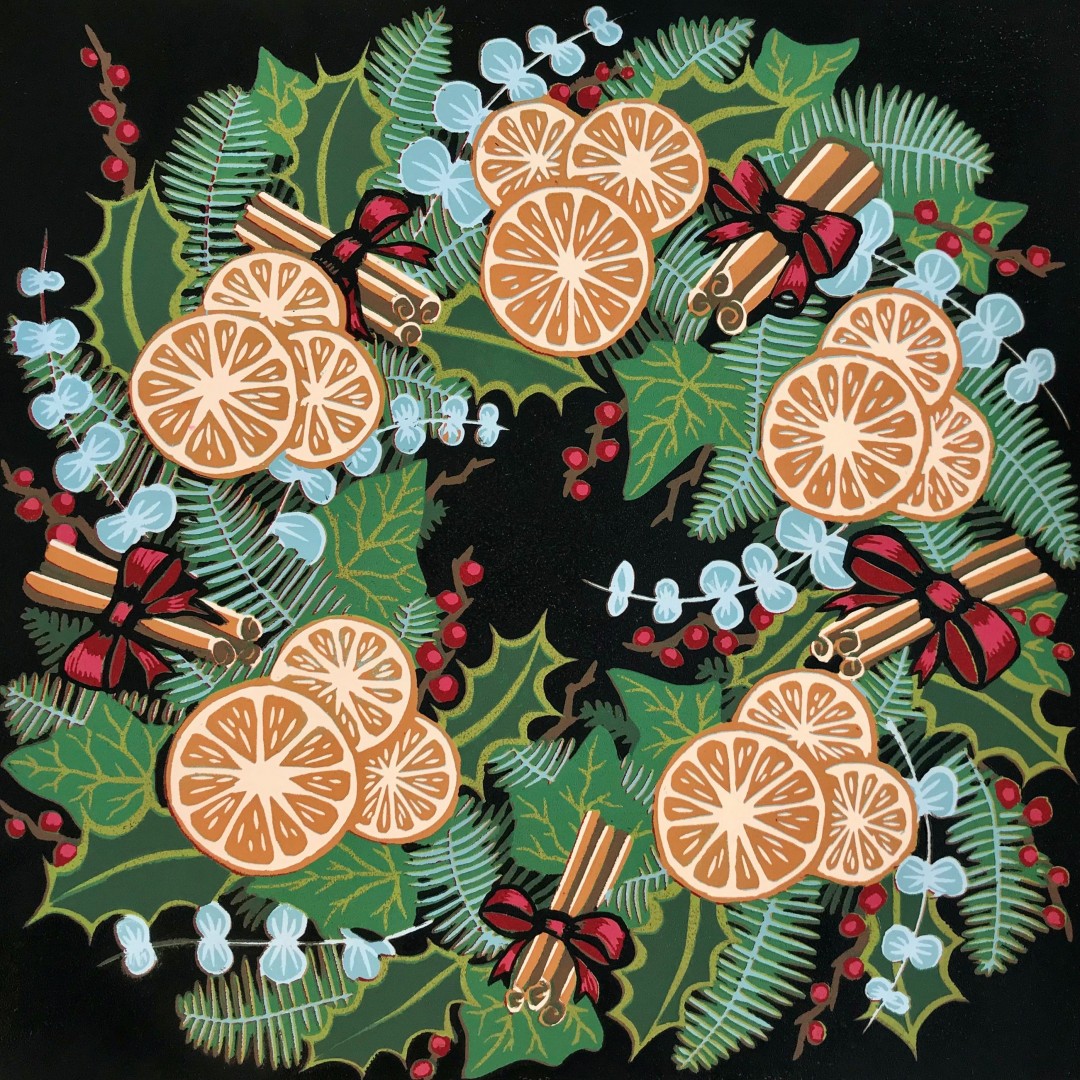 Jane Tomlinson, Three French Hens, Watercolour. 240mm x 240mm. £215.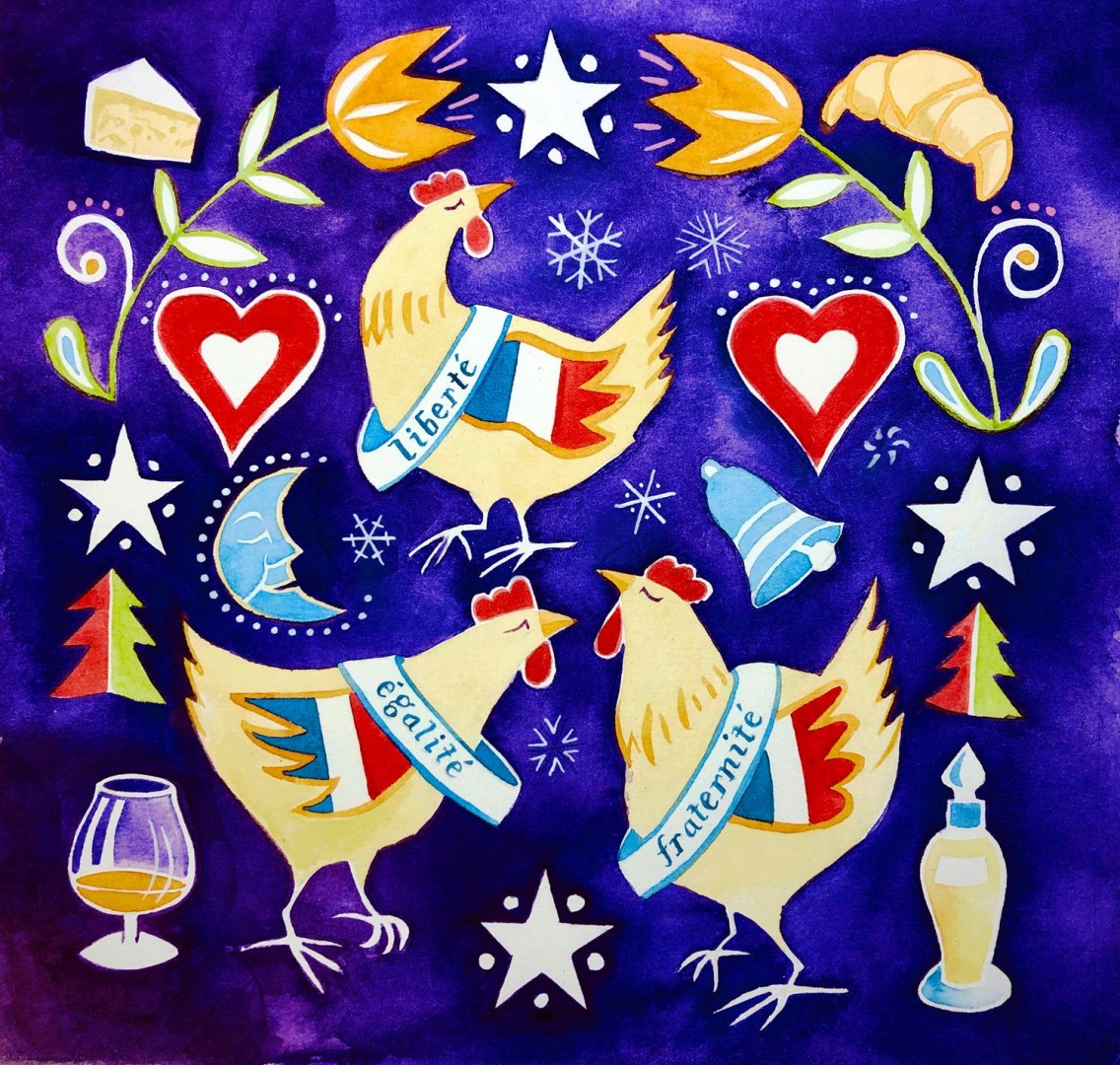 Jill Smith, Winter Woods, Oil on panel. Framed size: 58x27.8cm.
£220 framed.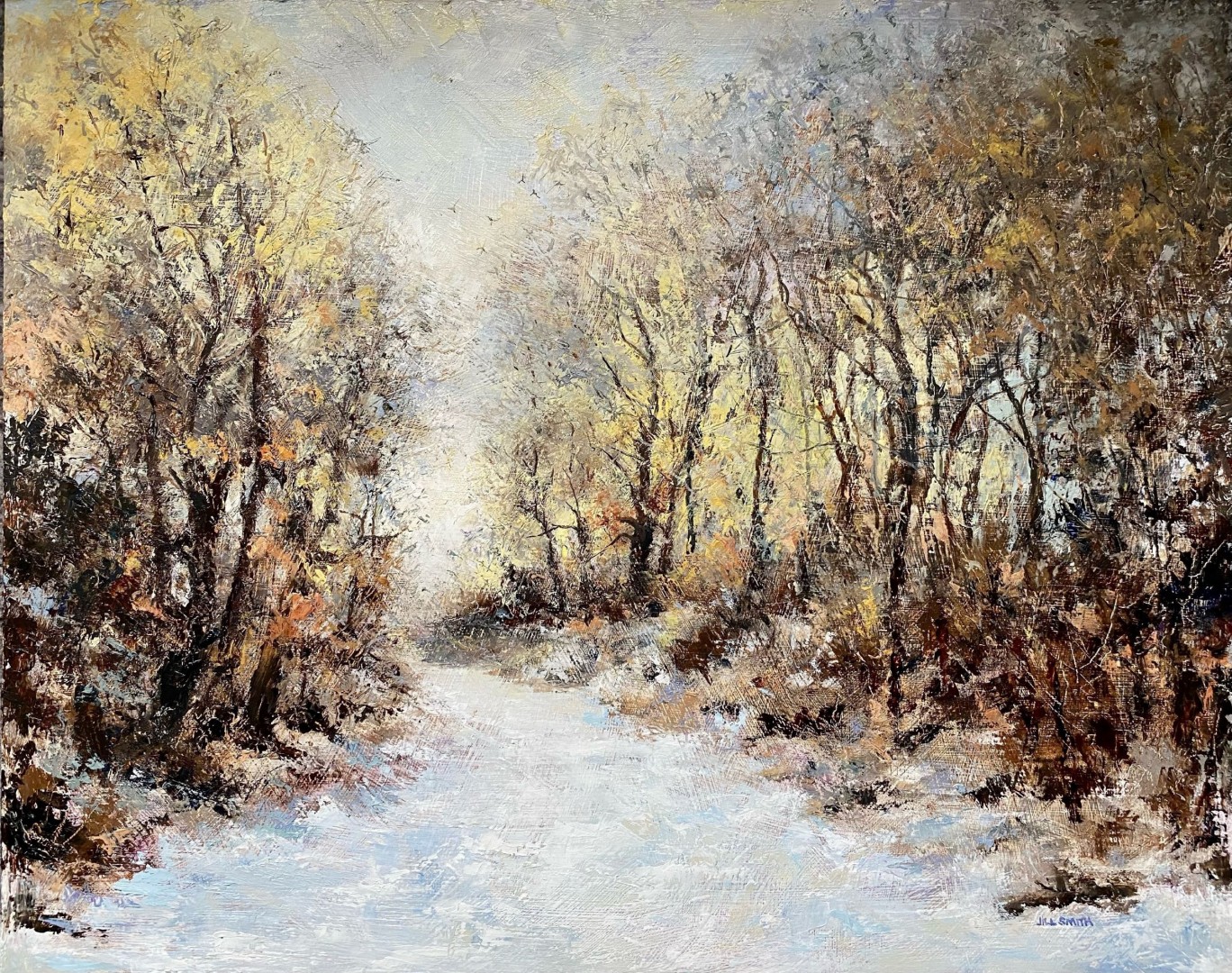 Jo Marshall, Winter Horse, Framed ceramic tile. 30cm x 30cm.
£85.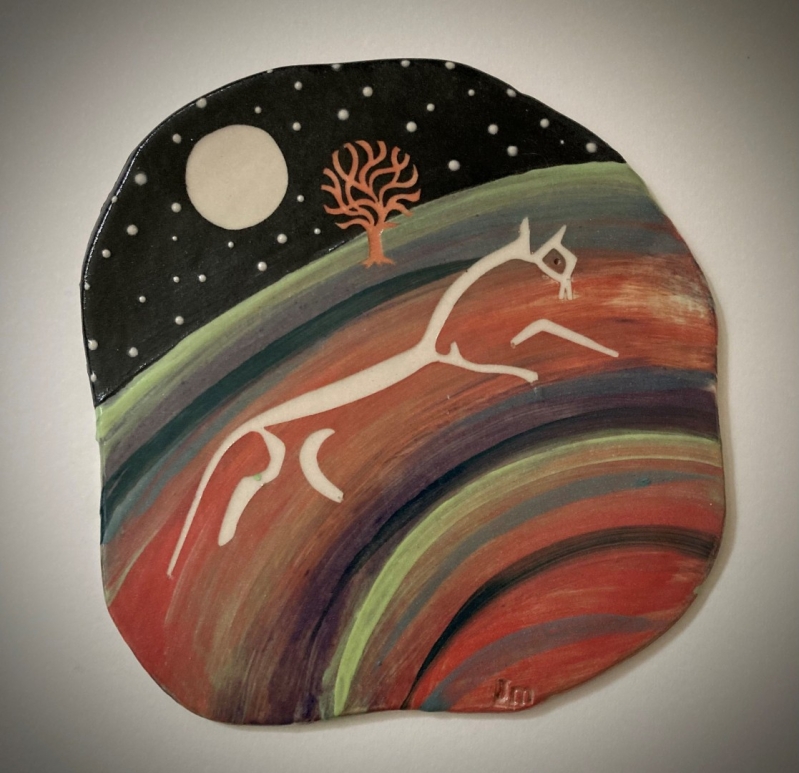 Jo Lillywhite, Wonderland Light, Pastel. 15x12.5 inches, framed.
£160.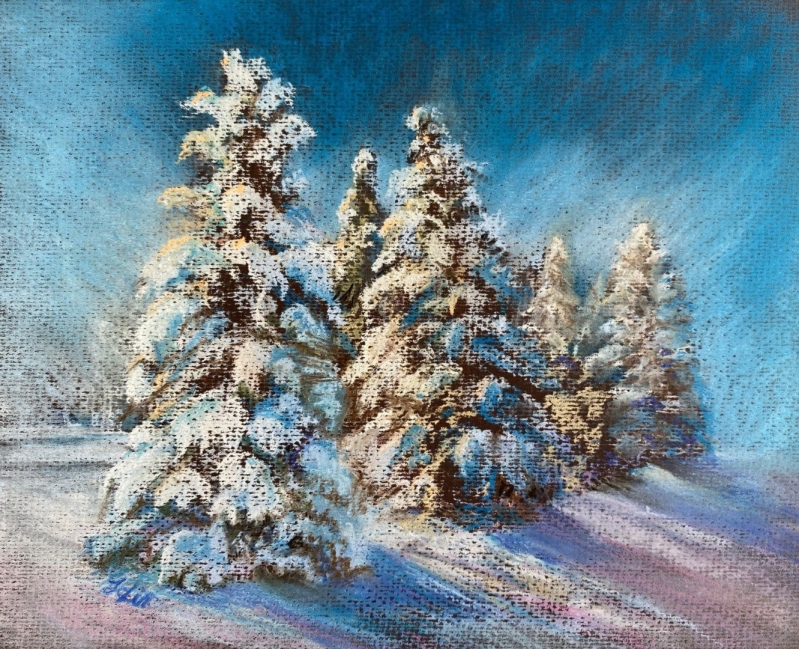 Margot Bell, Colorado pine, Woodcut. 30X22.5cm.
£125.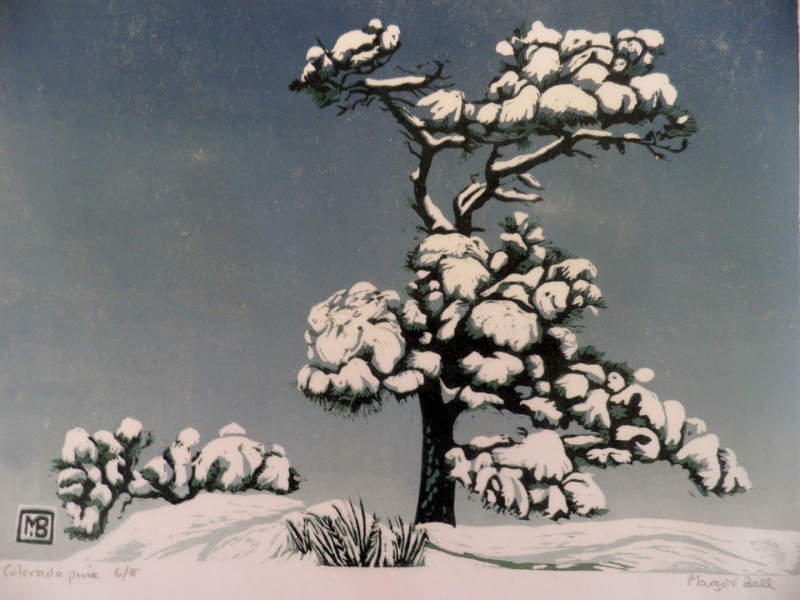 Maureen Gillespie, Cold and Crisp - across the lake to St Mary Magdalene Church, Woodstock. Oil on Board, Framed.
£500.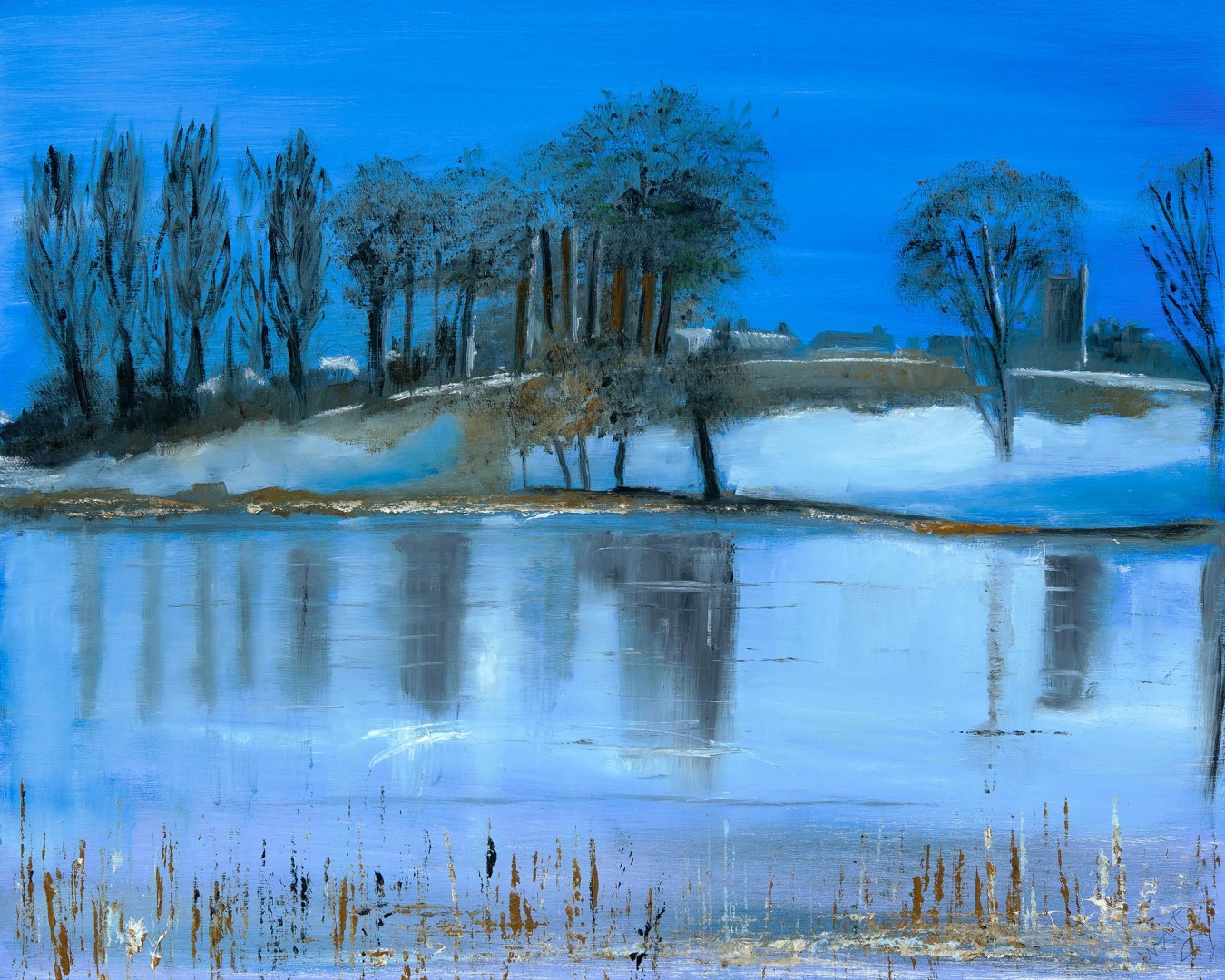 Melanie Charles, Huckleberry, Acrylic on canvas. 40x40cm.
£250.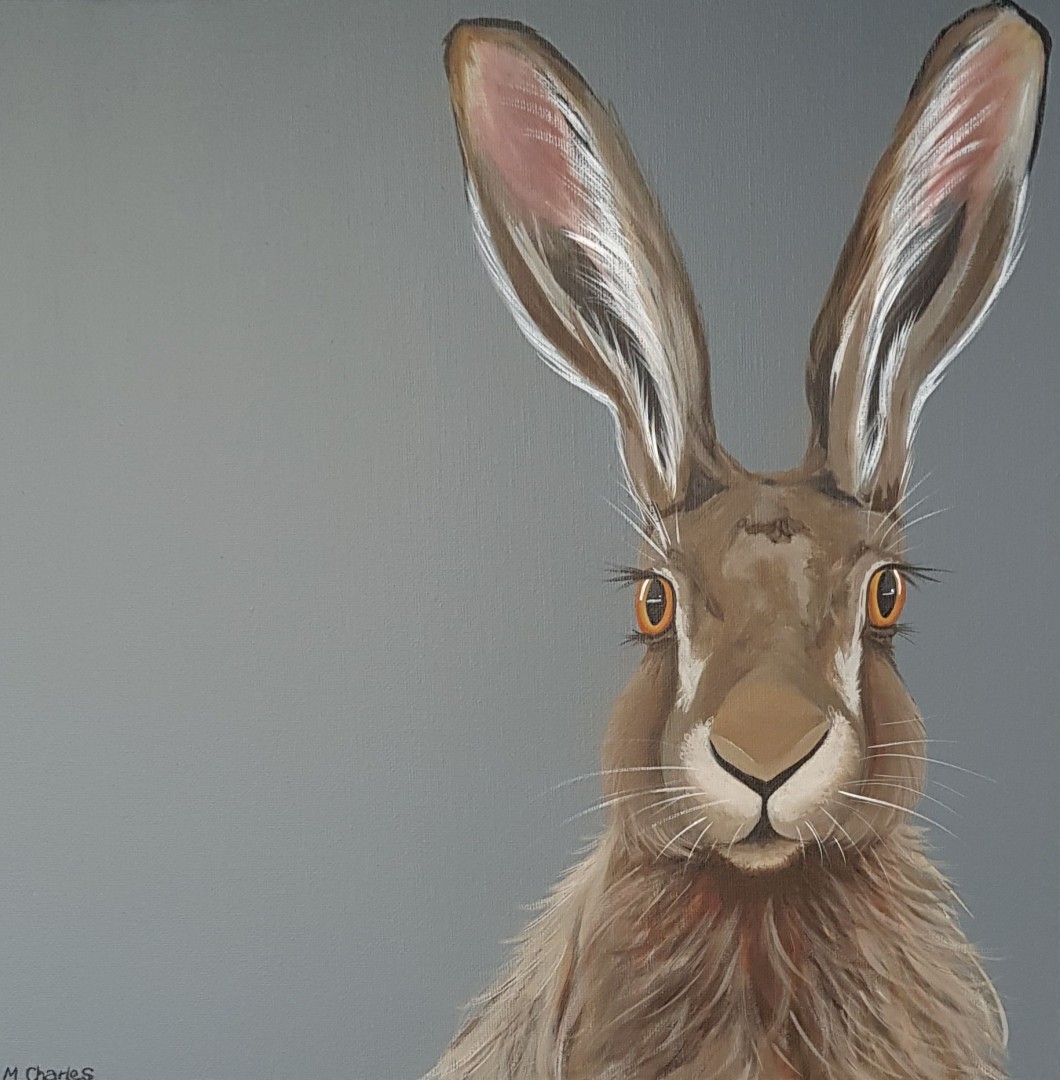 Paul Minter, Felbrigg Hall, Norfolk, Oil on canvas. 62x62cm.
£495.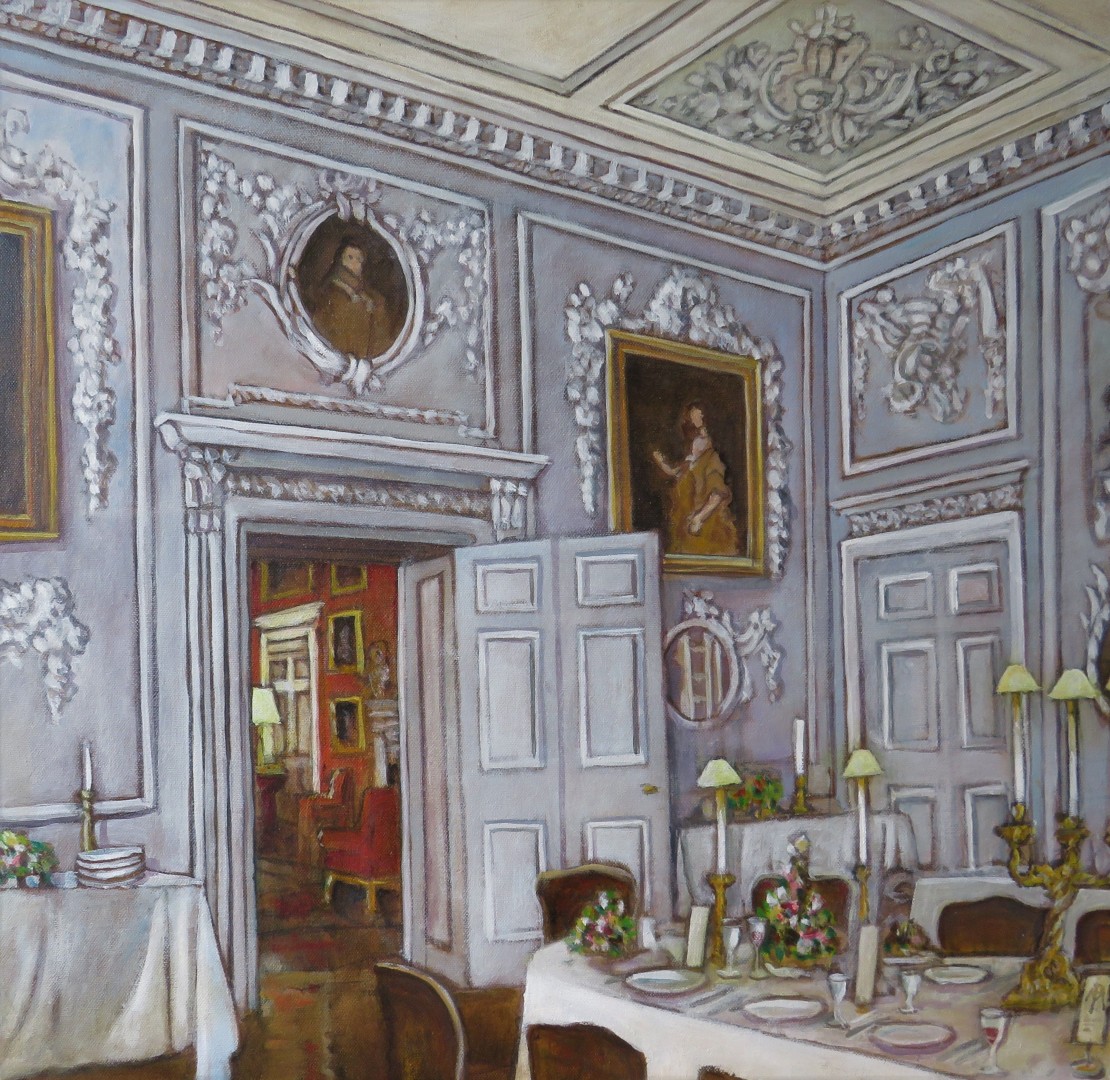 Paul Tomlinson, Queen Charlotte St, Windsor, Pen and ink plus watercolour
A3. Original £395; print (unmounted) £30; print (mounted)
£40 plus P&P.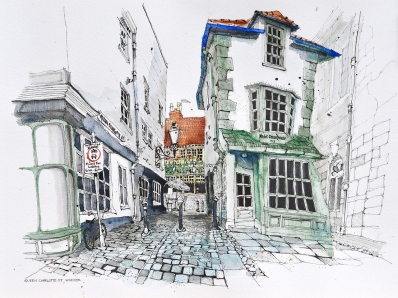 Steph Hicks, Partridge in a Pear Tree, Pen and ink. 24x17.5cm.
£40 (unframed).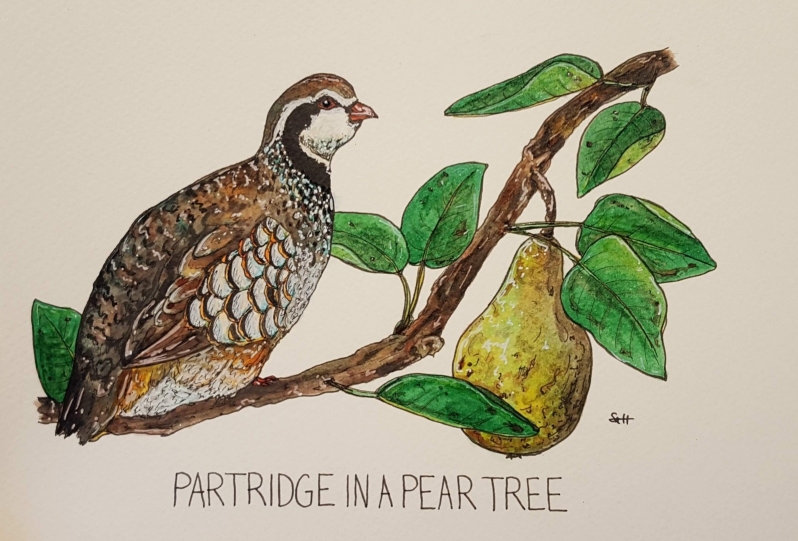 Sue Side, Night Forest, Fine Art Print, 30x30cm (mounted).
£50.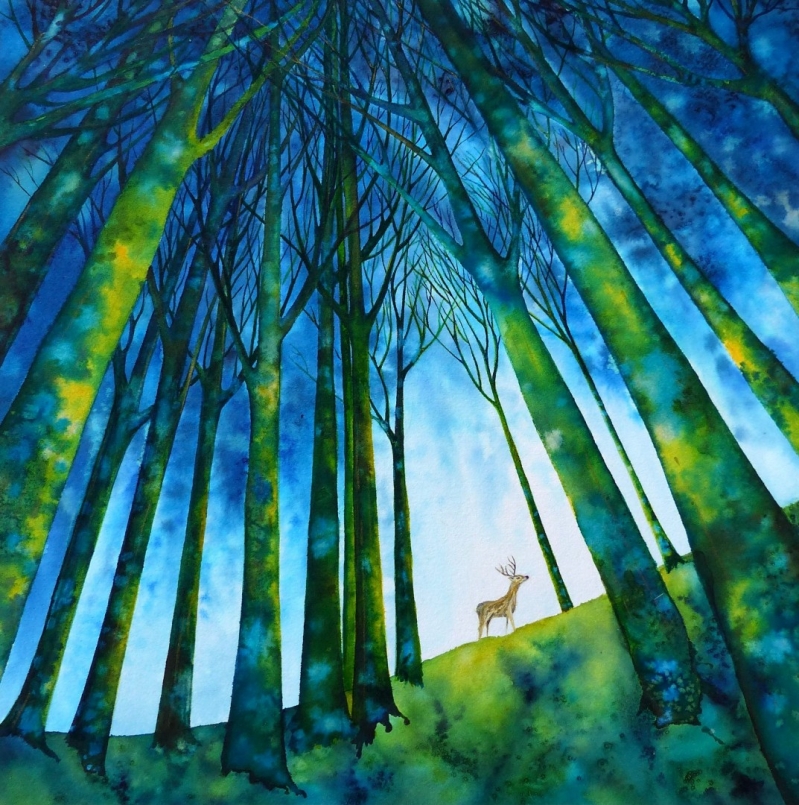 Tam Frishberg, Winter Day Vase, Stoneware, 18cm high x 15cm diameter.
£54.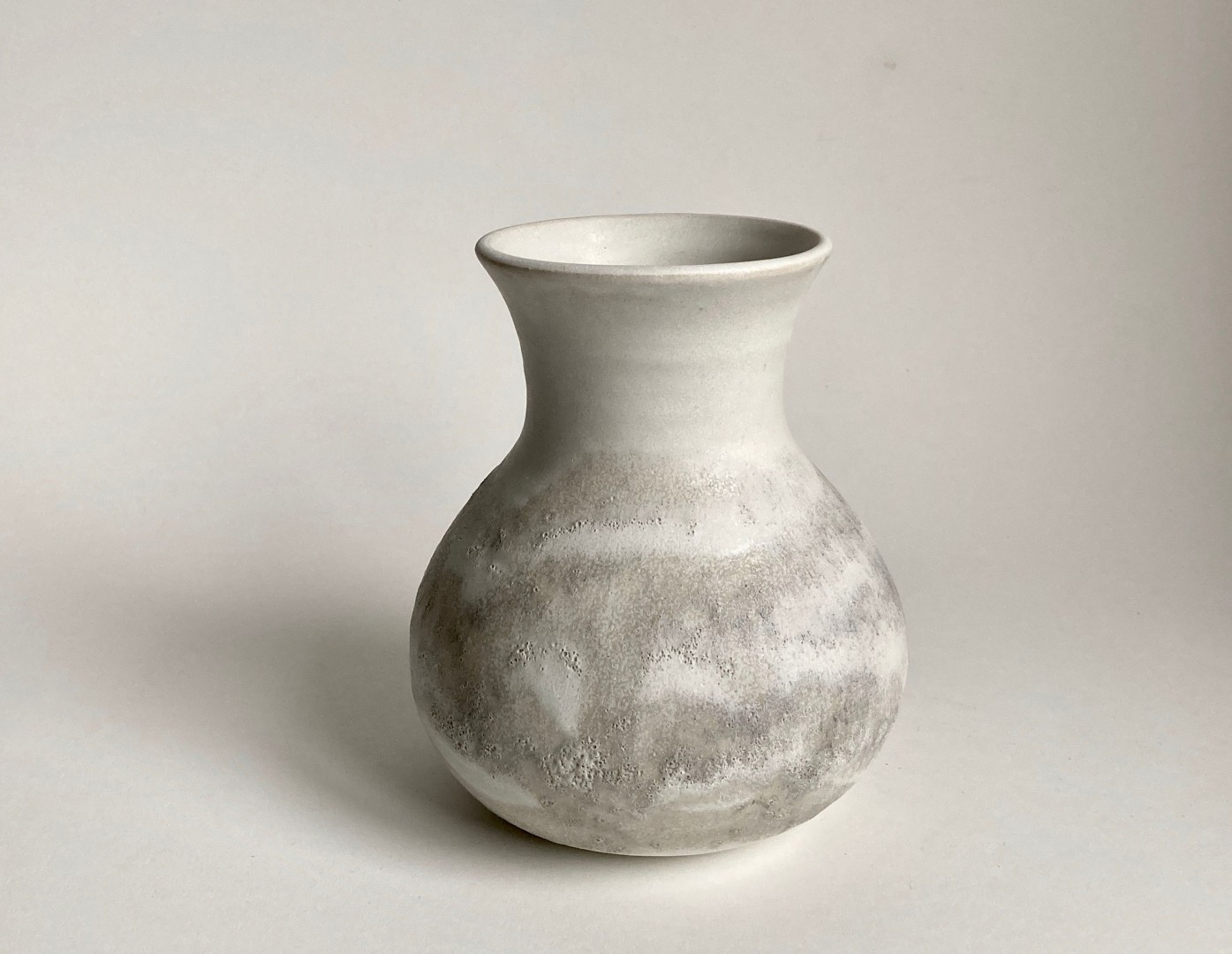 Ticia Lever, Robins, Textile, 25cms square-framed.
£160.
You can view the full exhibition which includes art and craft by more than 120 artists at artweeks.org/latestshow until 31st December.