Wheel-thrown porcelain bowl with a blue-grey glaze by Robyn Hardyman. Diameter 20cm. £55 + p&p £8,
available directly from robynhardyman.com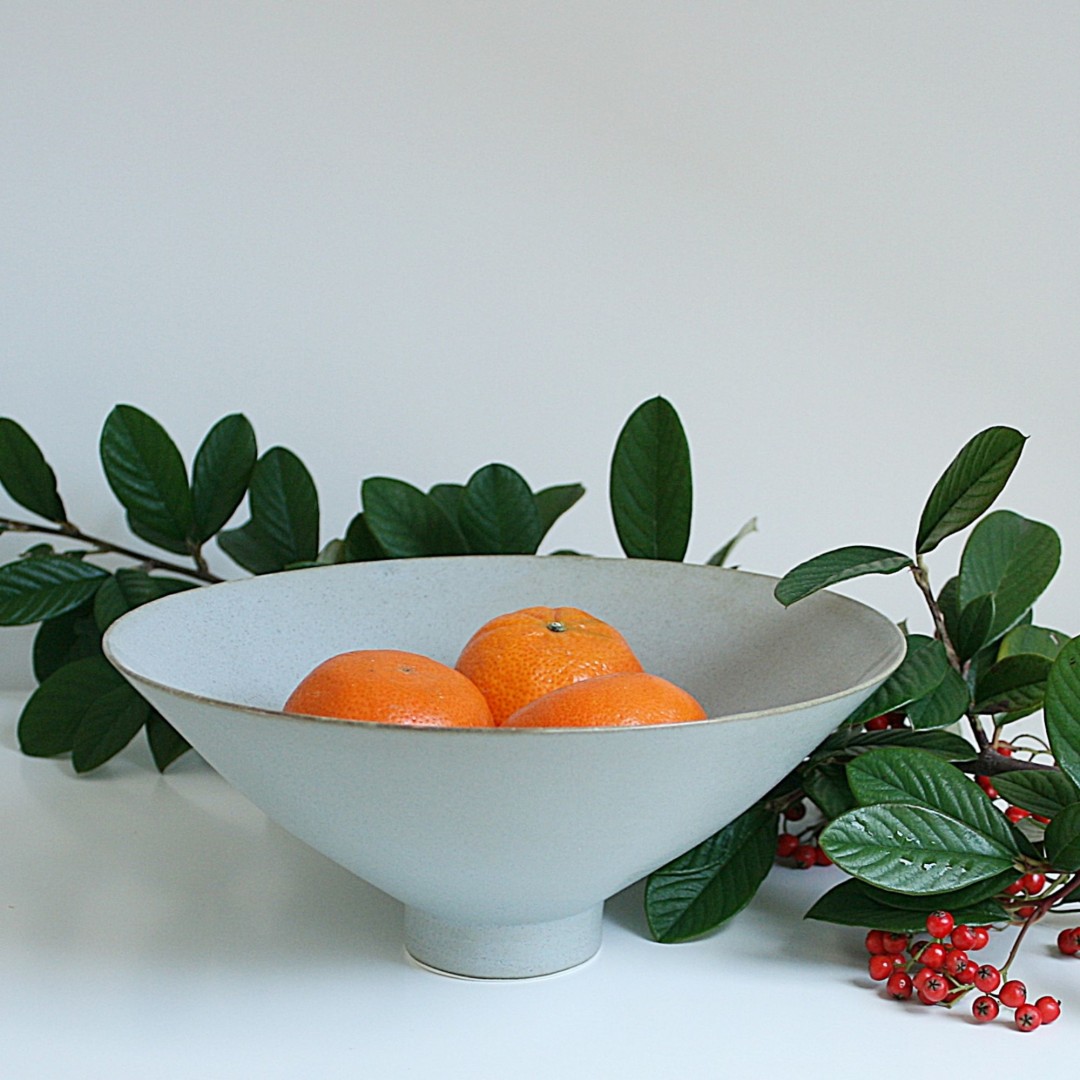 Hand-painted toadstool baubles by Melanie Charles from £19.50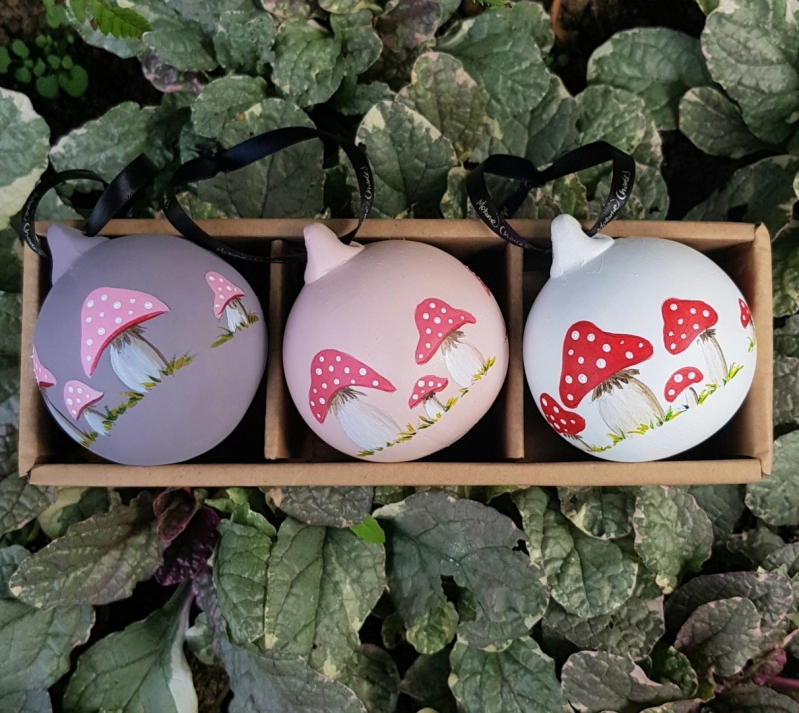 Silver & 18ct gold pendant set with a beautiful asymmetric cut tourmaline. Designed and hand made by Guen Palmer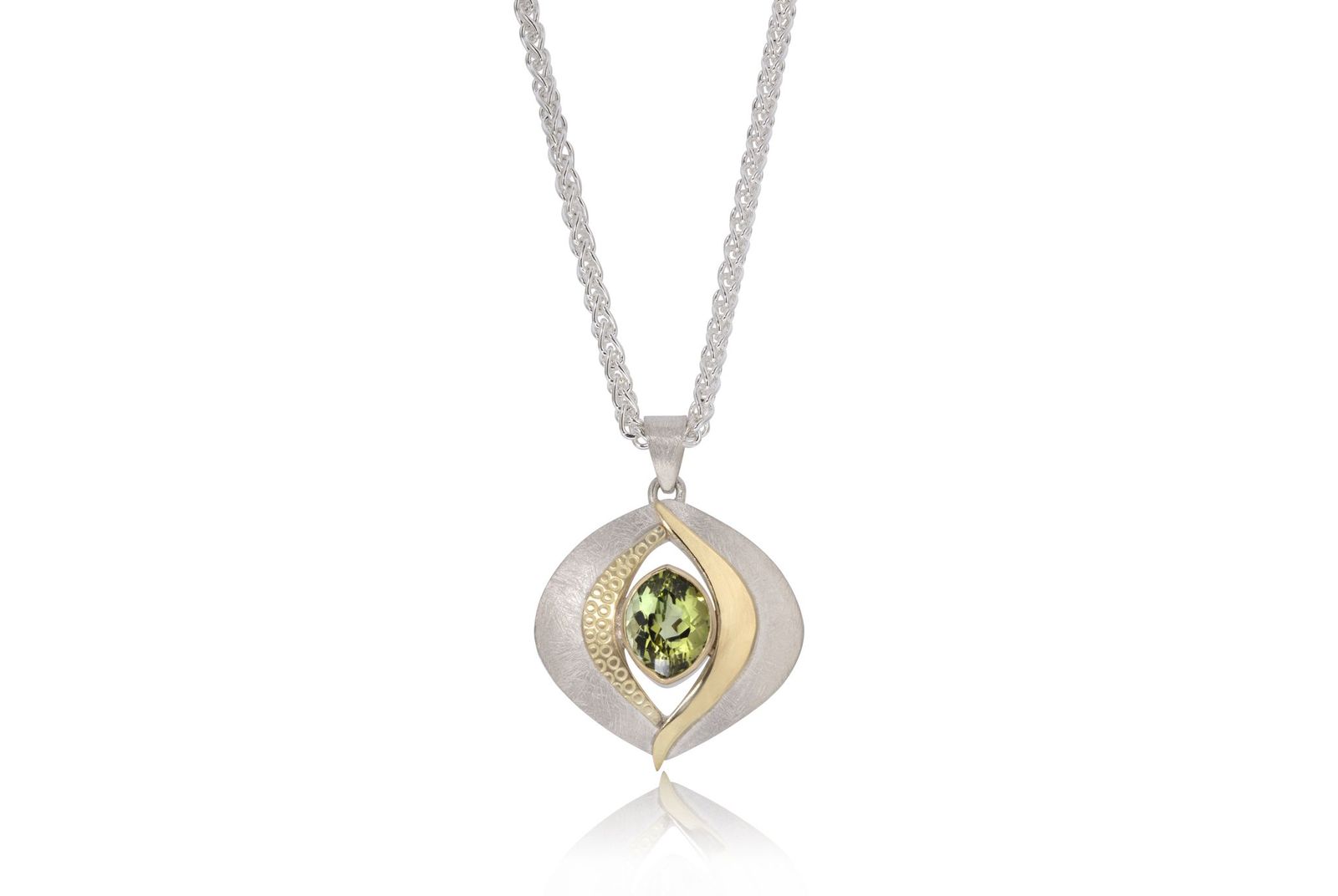 Photography credit: www.julietsheath.com 
Homeware and cards from original designs by animal artist Nic Vickery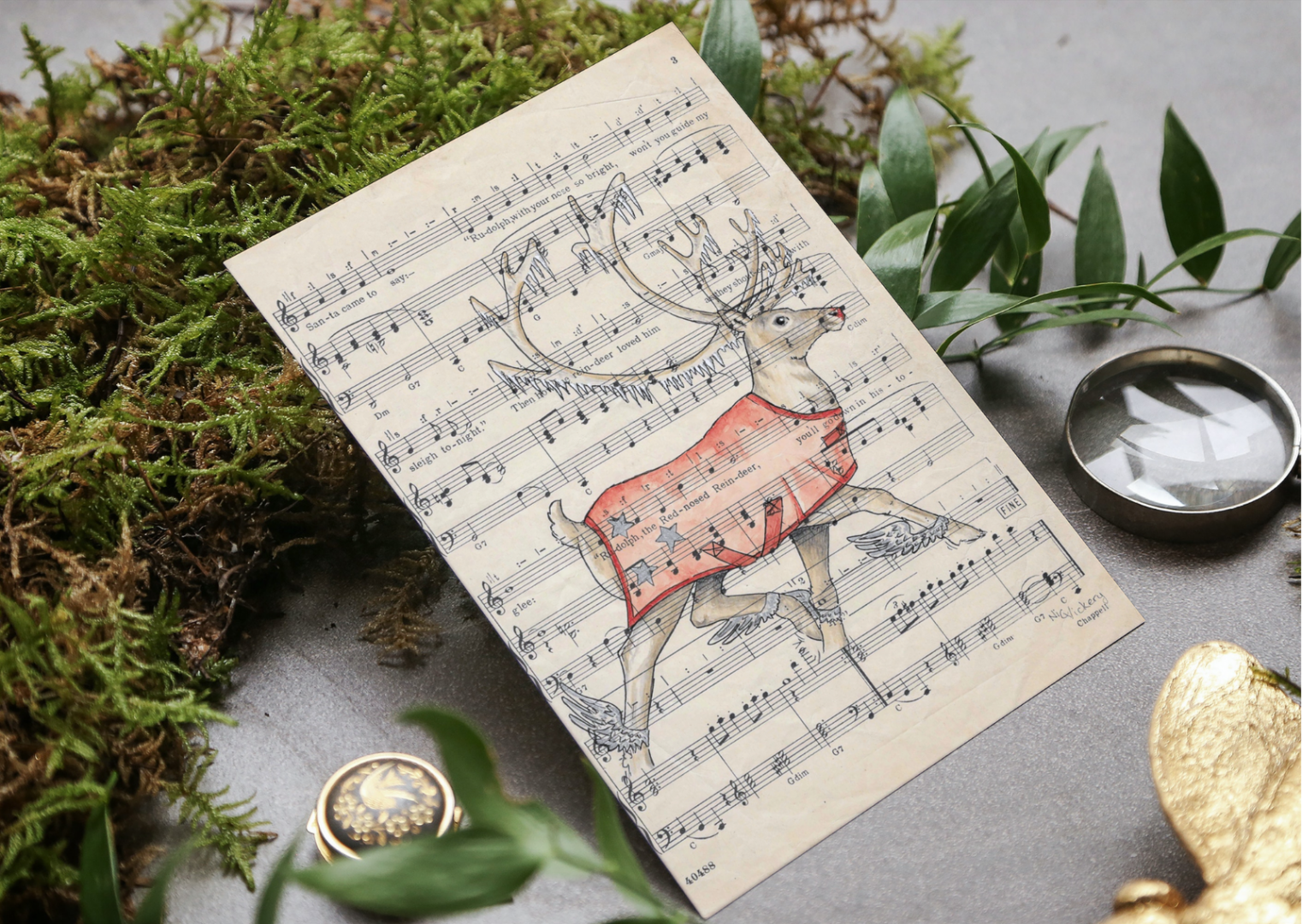 A contemporary oak Christmas Tree by Ben Hinton of a+b furniture, East Challow. From £189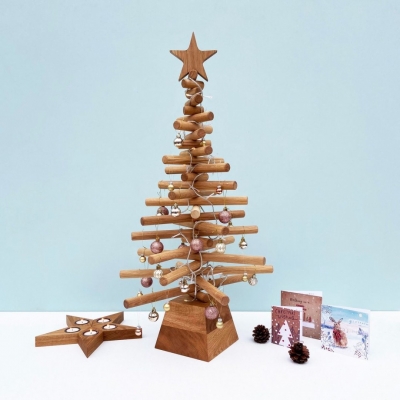 Aniko Dioszegi from the Ayres House studio in Wallingford creates extraordinary glitzy up-cycled jewellery using recycled bicycle inner tubes. Necklace, £25. Earrings, £10.
ann.conservation@gmail.com.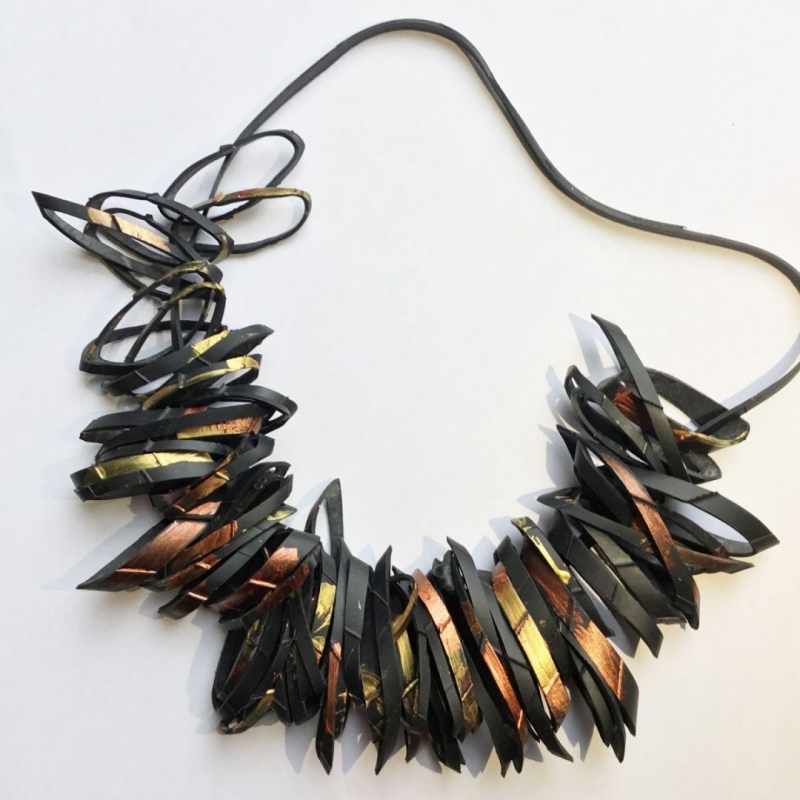 Under Orion's Feet by textile artist Yvette Phillips is hand-embroidery and appliqué on vintage fabric. 
£495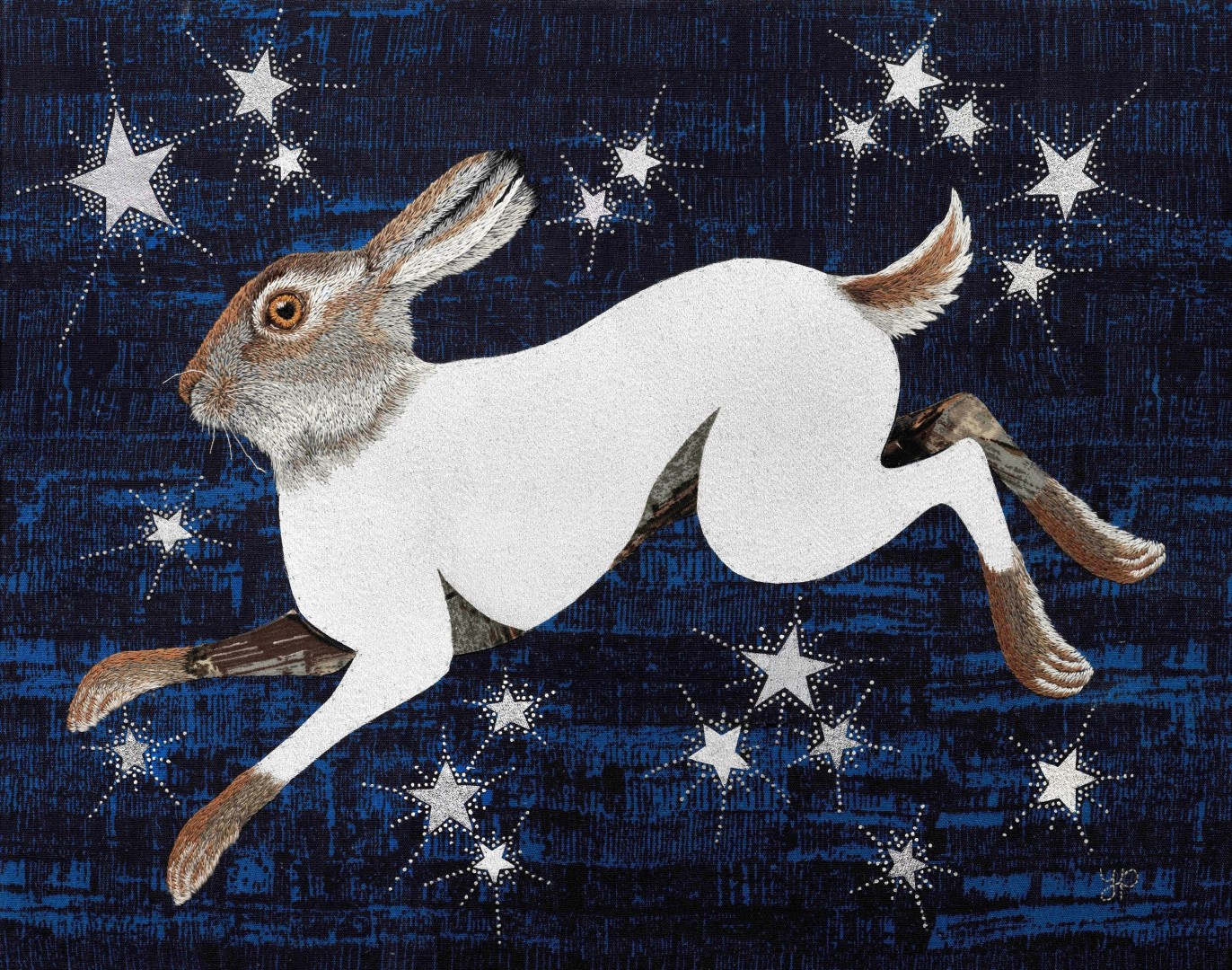 Kintsugi platter with gold leaf swirl by Fleur Enser Pottery, £300.  Collection only from Lower Heyford.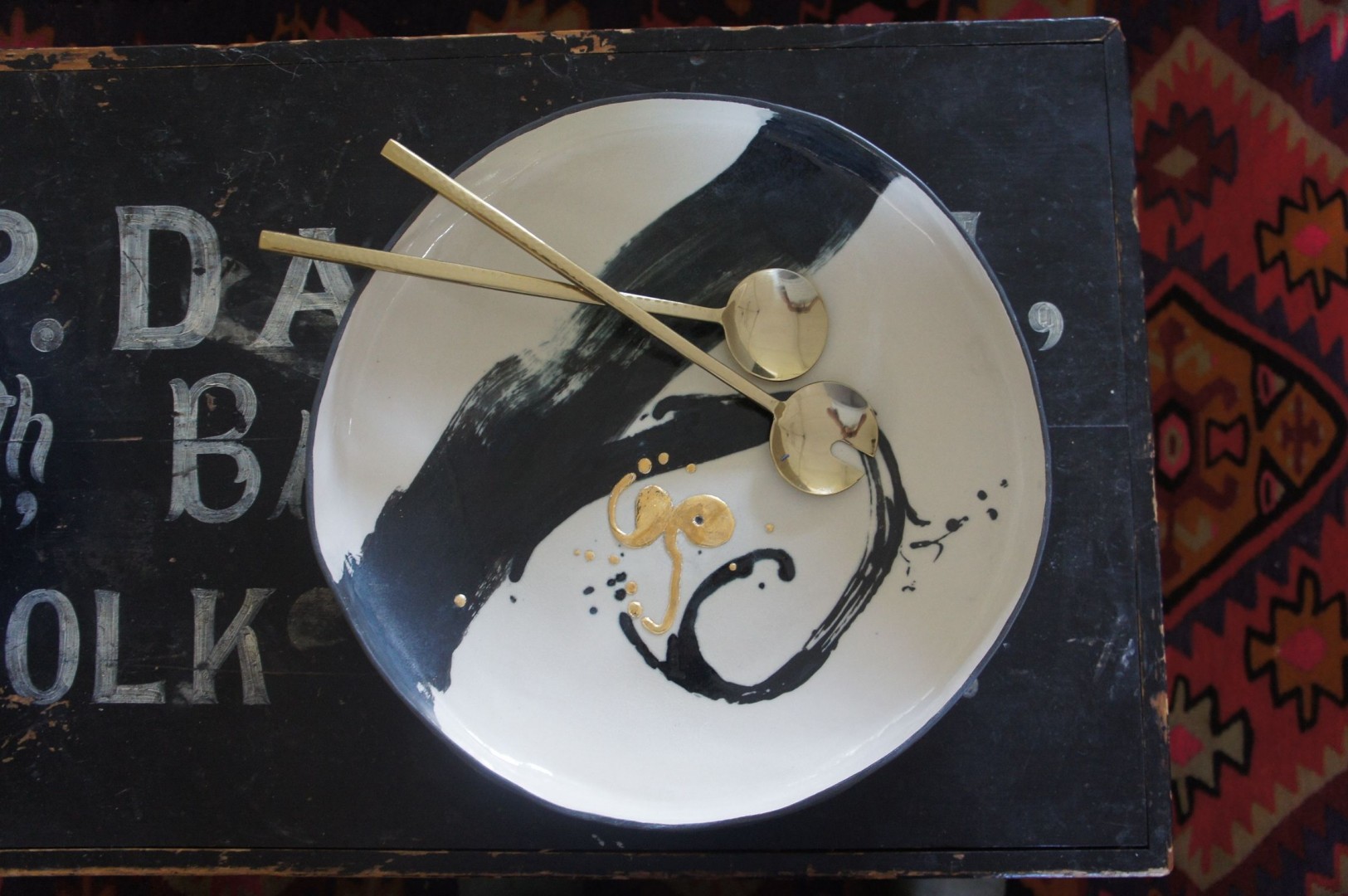 Recycled sterling silver pendant with topaz on sterling silver rope chain by jeweller Vicky Cumming,
£48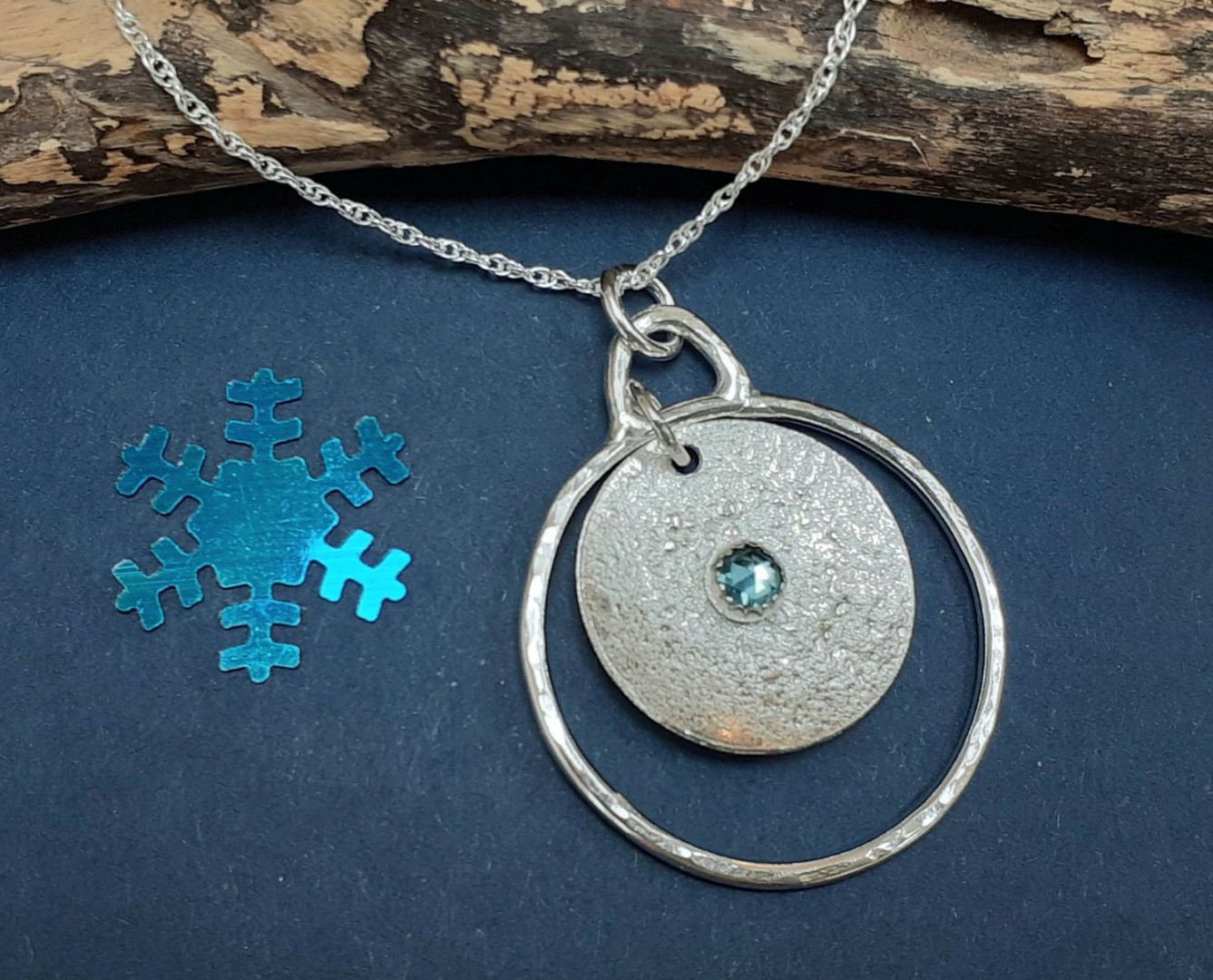 Winter scenes in glass by Wendy Newhofer, mounted on hand finished wooden block. £110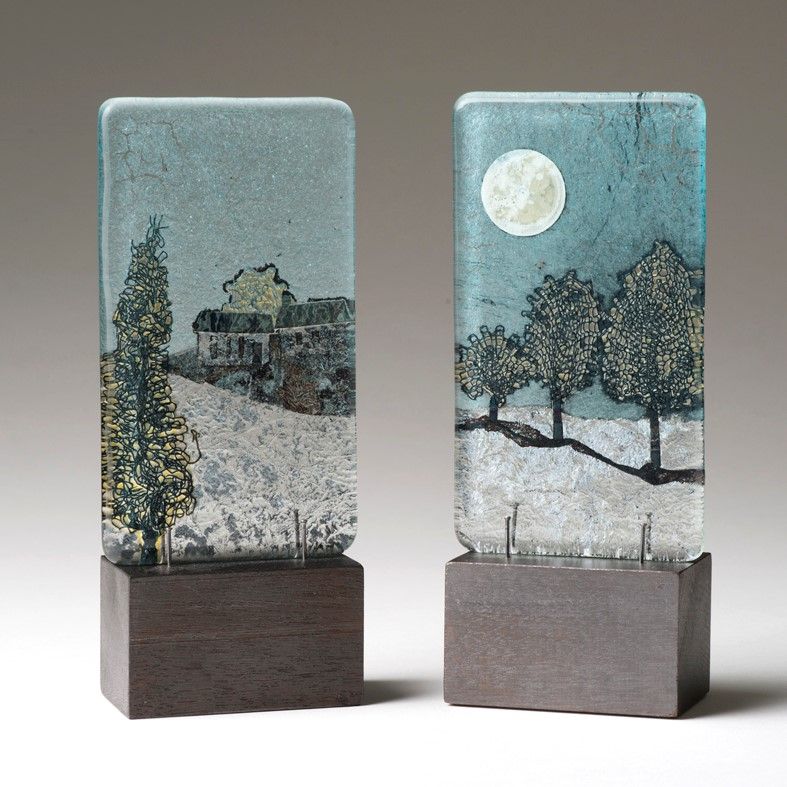 Delicate yet striking jewellery by North Leigh's Rose Hallam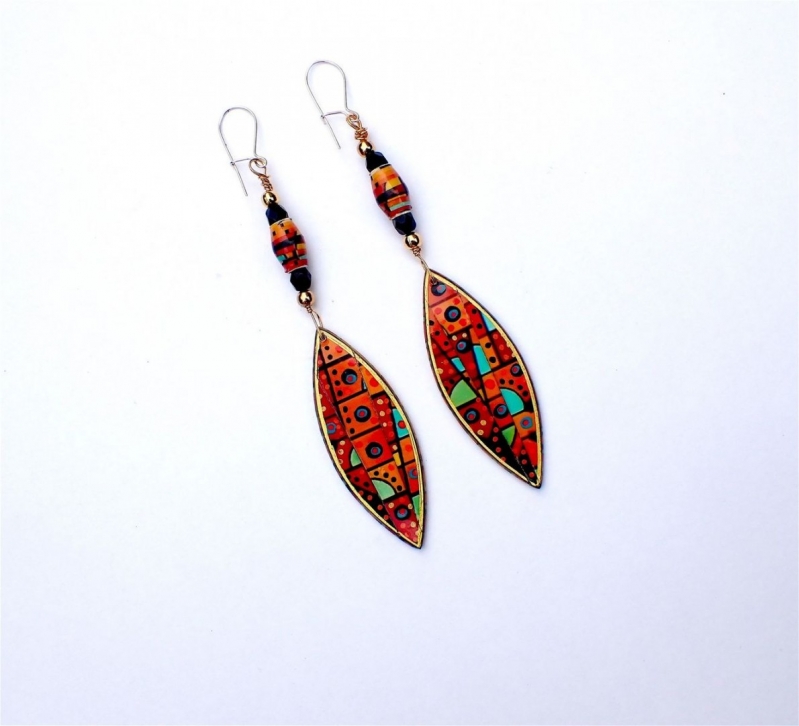 A new Country stoneware dinner set in white glaze from potter Charlotte Storrs, Culham £690 with Individual pieces starting at £20
charlottestorrs-stoneware.co.uk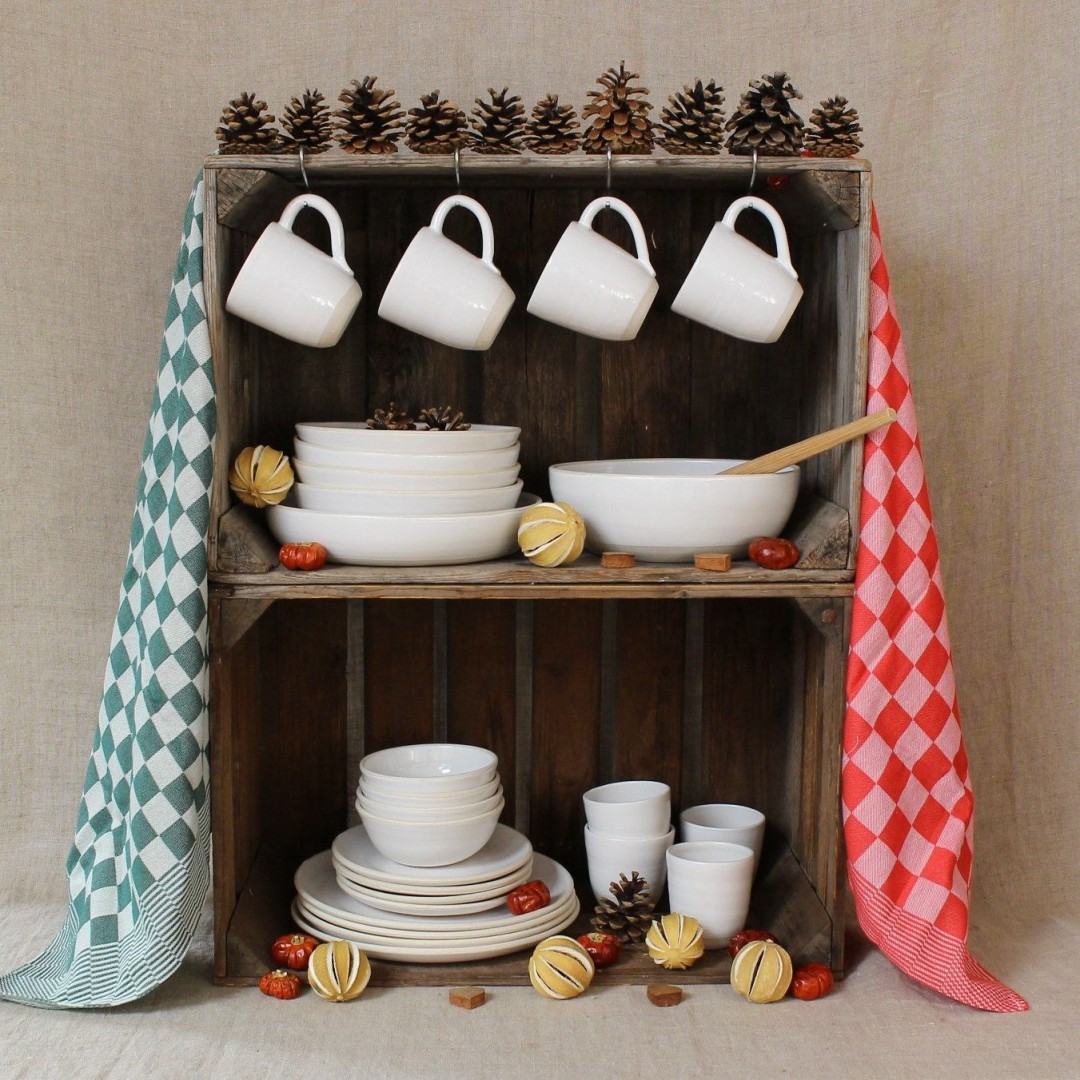 Small leaf prints by Jessica Parker of Kingfisher Studio, £30