Top

home accessories and

gifts to

a

dd t

o y

our

wish list

t

his

h

oliday

s

eason
As the festive season draws closer and we start to prepare, the inevitable question arises – 'What would you like this Christmas?'
Deciding on the best gifts for your loved ones is daunting enough — but then you realise you also have to decide what you would like. Don't panic. Our expert interior designer, Amanda Hanley, has rounded up some of the most on-trend home accessories and gifts to add to your wish list, many of which you may have had your eye on all year.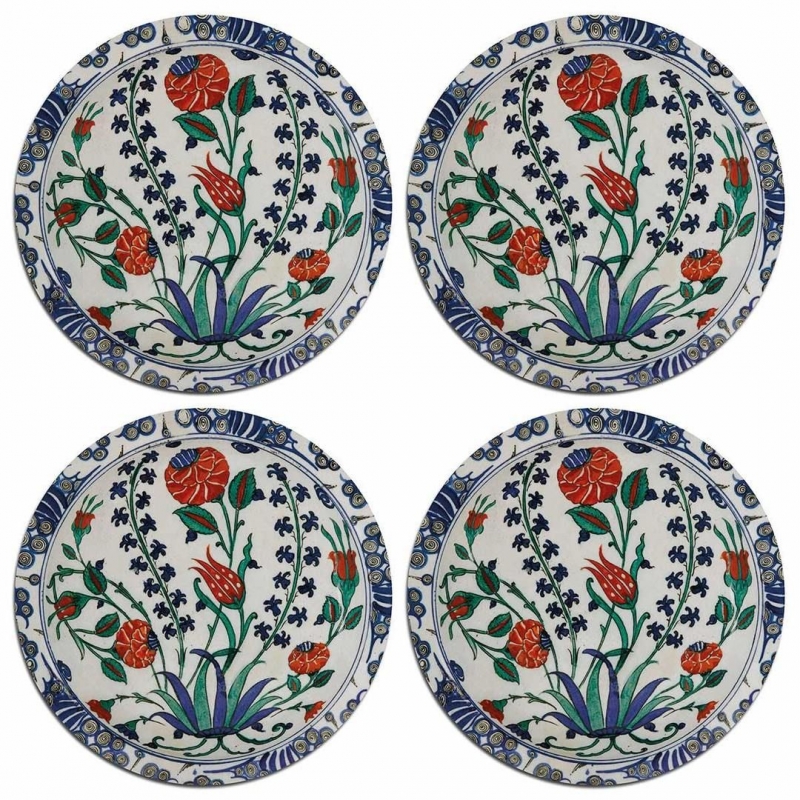 Set Your Table in Style
Add a burst of colour to your dining table this year with the beautiful Iznik table mat and coaster collection. These intricately designed patterns will breathe vibrancy and elegance into your dinner setting, especially complementing the natural finish of wooden tables.
The design is inspired by the 12th Century Iznik plate, originating from the traditional ceramic art of Turkey. Reimagined for the modern home, these popular mats come in a set of four, along with a complimentary gift box.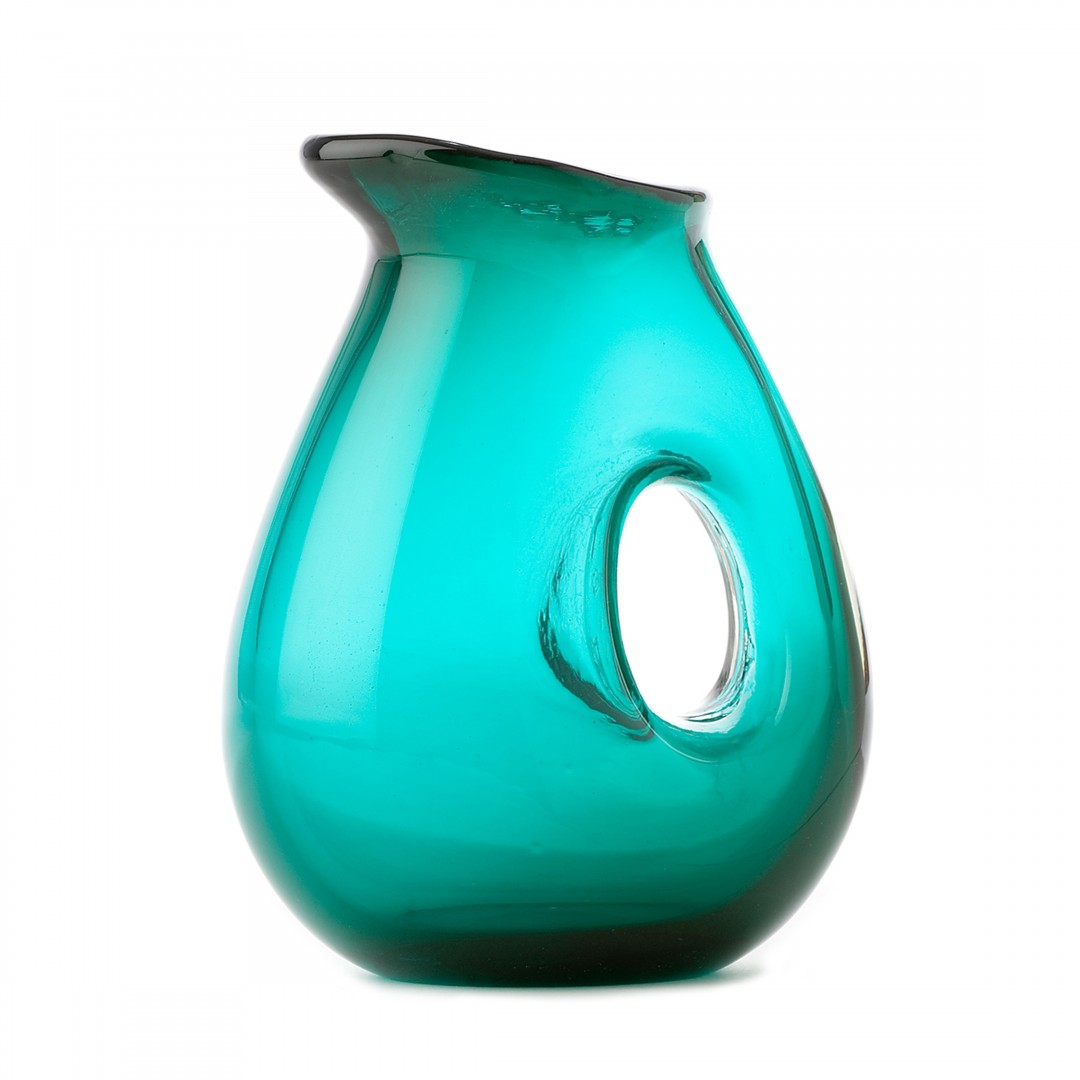 Let The Drinks Flow
Keep your guests' glasses topped up this Christmas with a sleek and minimalist carafe. This innovative jug is rooted in the traditions of Dutch design, using mouth-blown techniques to achieve the hole-handled structure in aquamarine coloured glass.
Perfect for both everyday use and as an ornament for your shelf, this diverse carafe is carefully produced in small quantities by the best professional craftsmen.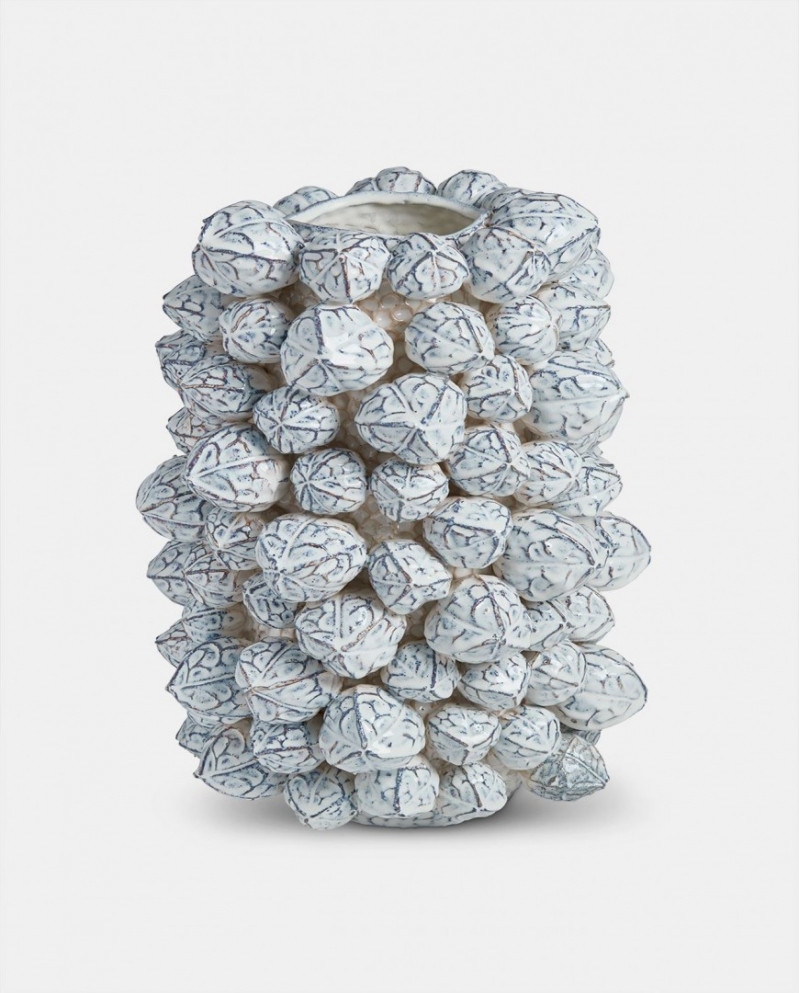 Think Outside the Box
For the person that has everything, how about this gorgeous and unique vase? Its diverse structure is made all the more interesting by a hand-painted finish that gives an aged texture to the white ceramic. Appearing simultaneously organic and other-worldly, this piece will transform a bouquet of flowers in an instant.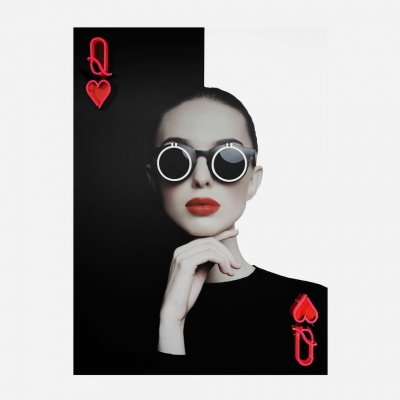 Picture courtesy of Andrew Martin
A Heart-Felt Statement
If you're looking to make a real impact in the home, the Queen of Hearts is the perfect piece for you. This larger-than-life artwork will bring the open walls of a hallway or living area to life. The striking black and white image – printed on aluminium – is punctuated by the red accents of neon tubing. Just like its black and white colour palette, this piece is both playful and sophisticated.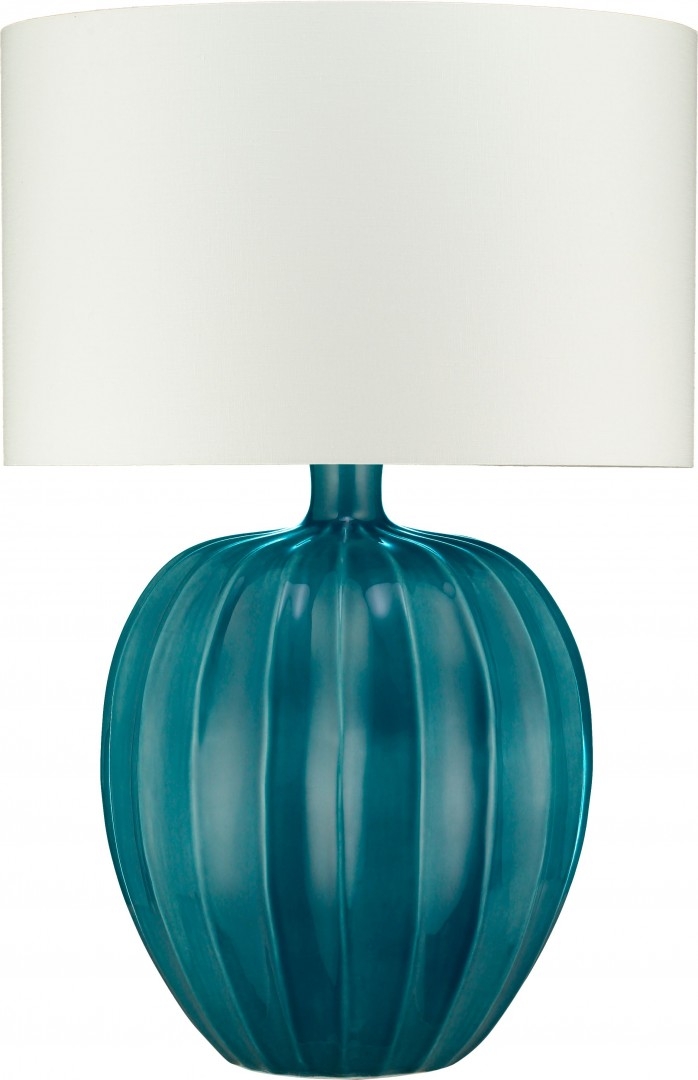 Picture courtesy of William Yeoward
Let It Glow, Let It Glow, Let It Glow!
Whether your home is contemporary or more traditional, the Kristiana lamp from William Yeoward will illuminate your space with warm, bright hues. The stunning design can be tailored to blend with your home, available with three styles of shade and with eight colour options to choose from, in both luxurious silks and smart linen styles.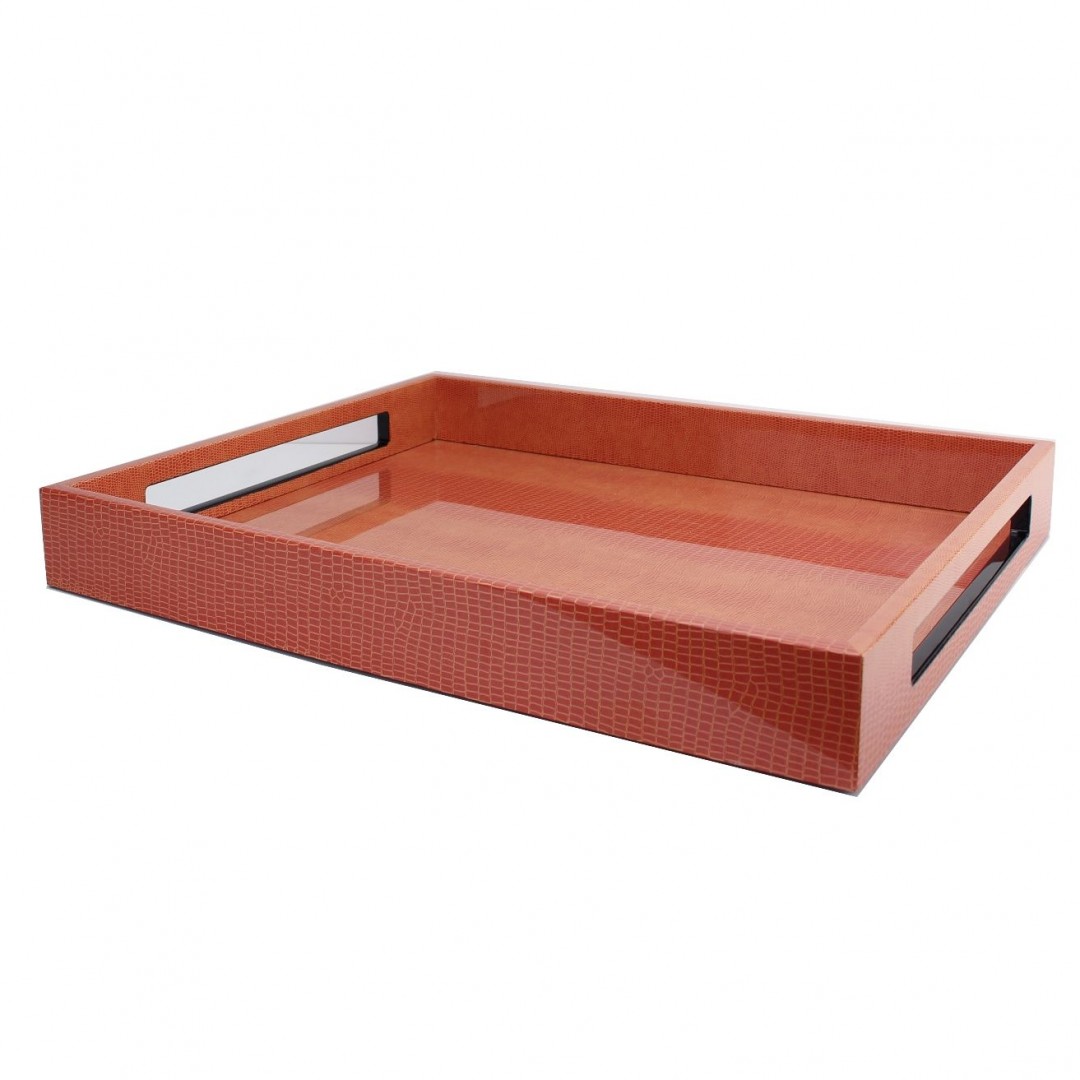 Picture courtesy of William Yeoward
Serve Up in Style
This fabulously stylish lacquer tray is the perfect gift for the modern practical interior. The high gloss Orange Faux Croc texture is a result of 20 individually hand-polished coats, resulting in the refined finish that is complemented by a black velvet base. The tray is available in several colours and sizes, as well as coming in a beautiful gift box.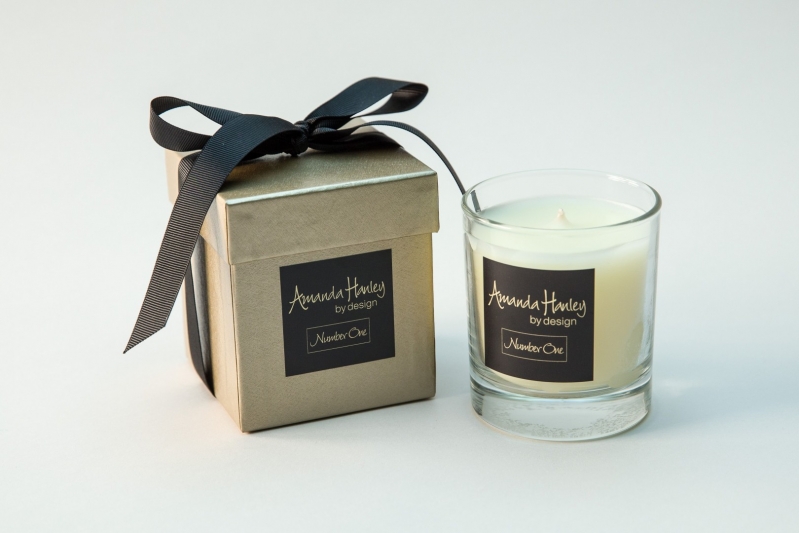 Fragrances To Fill the Home
Scented candles have the power to bring calm, to invigorate our spirits and, above all, make your home smell amazing. Amanda Hanley's bespoke range of candles and diffusers are ideal small gifts for your family and loved ones, as their fresh aromas are both festive and universal. The original 'Number One' mix is a warm and subtle blend of autumnal berries, vanilla and evergreens, alongside sweet notes of frankincense, clove and citrus.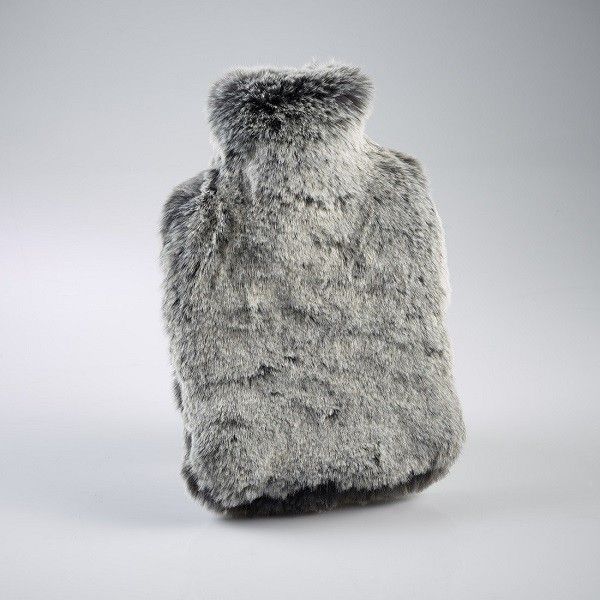 Warm & Cosy Comfort
As the winter nights close in, there is nothing nicer than curling up with a hot water bottle. It is therefore not surprising that the luxurious, super-soft feel of faux fur is chosen to cover them, warming up the colder months in style. The faux accessories don't stop there; throws, beanbags and cushions all come in a breadth of natural colours, creating generous gifts at reasonable prices.
This Christmas season, give and receive gifts that make your surroundings comfortable and diverse, reimagining traditional ideas for the modern home.
Whether you're organized months in advance, or making last-minute purchases, Amanda Hanley By Design's brand-new showroom at 33 High Street, Burford is brimming with gift ideas to suit many characters and budgets.