This month we've chosen a selection of art by Oxfordshire Artweeks artists that celebrates the great outdoors, from moments of togetherness enjoyed in the garden and the peace that can be found in the countryside or the coast, to swimming, camping and places to explore.
Diving into the ocean of life, sculpture by Dawn Conn, in bronze resin. £3,950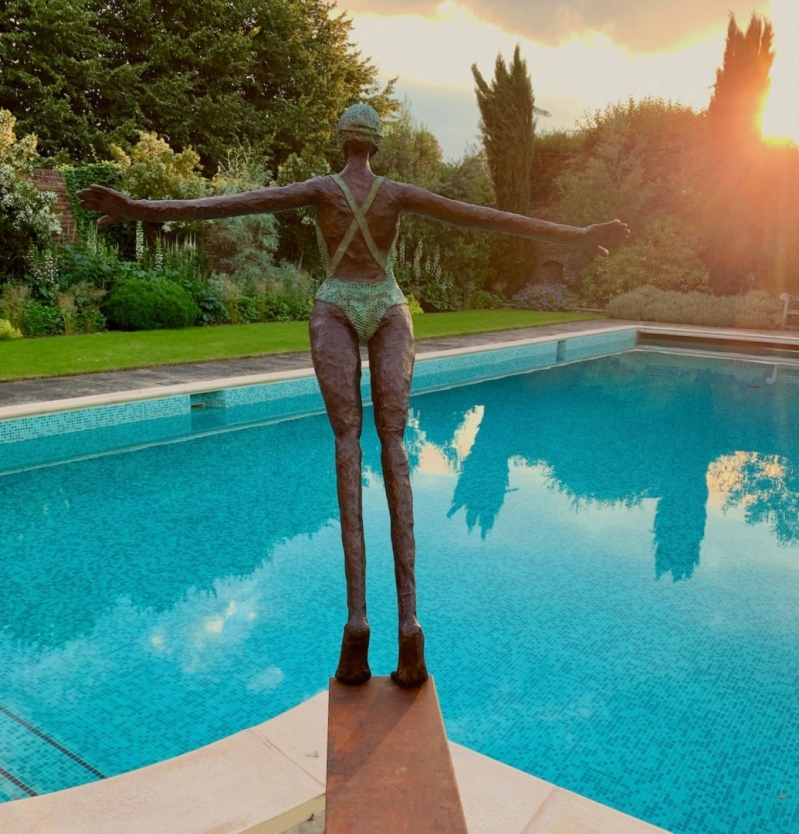 Isolation, Stonor by James Kelso. Acrylic on gessoed panel. £7,500.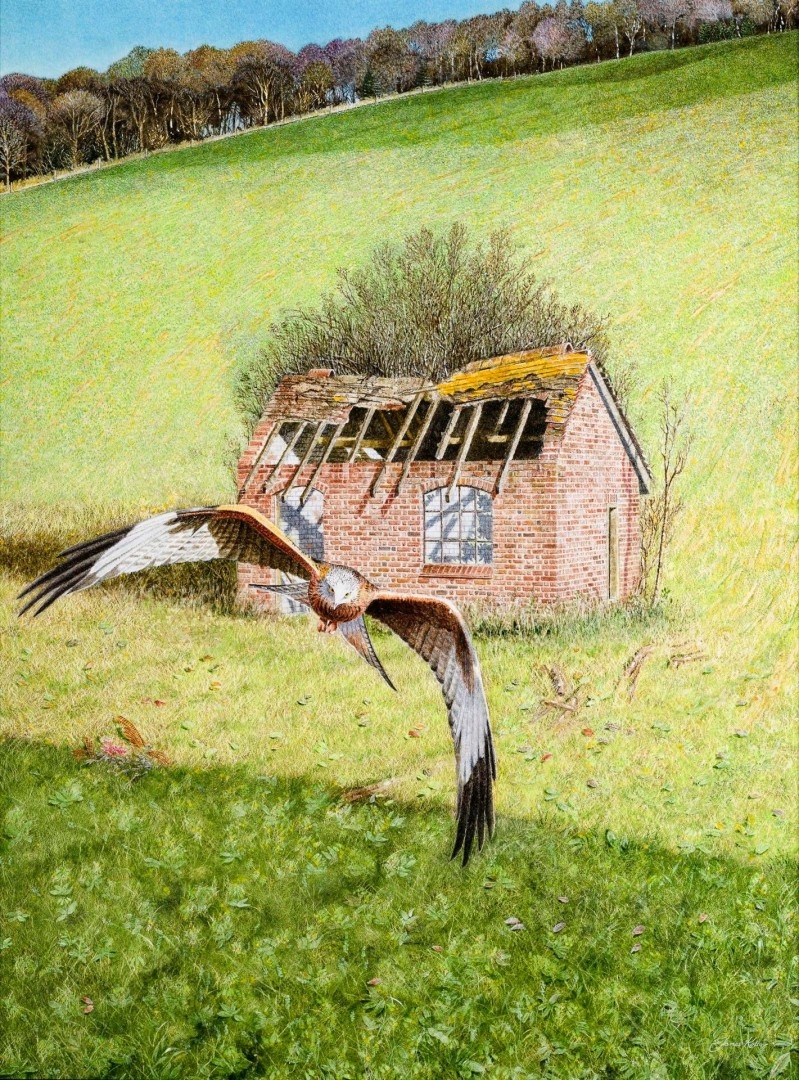 Burgh Island by Janine Philips, oil on canvas £375.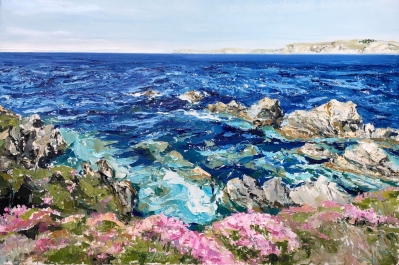 Buttermere Lake by Jo Cross Original acrylic on canvas. Prints from £40.
The Hills Beyond by Jo Dixon, mixed media, , £650.
Instagram @jo.dixon.art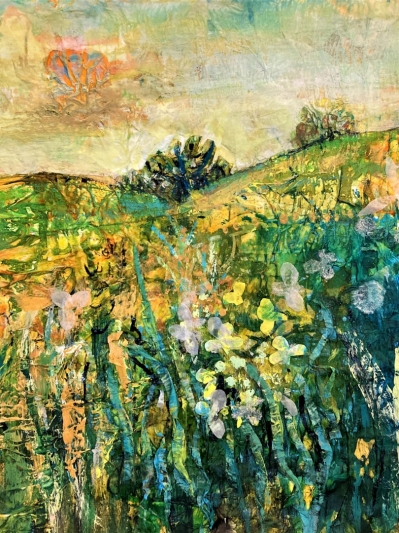 Bluebell wood cushion showing a painting by Jo Lillywhite. £35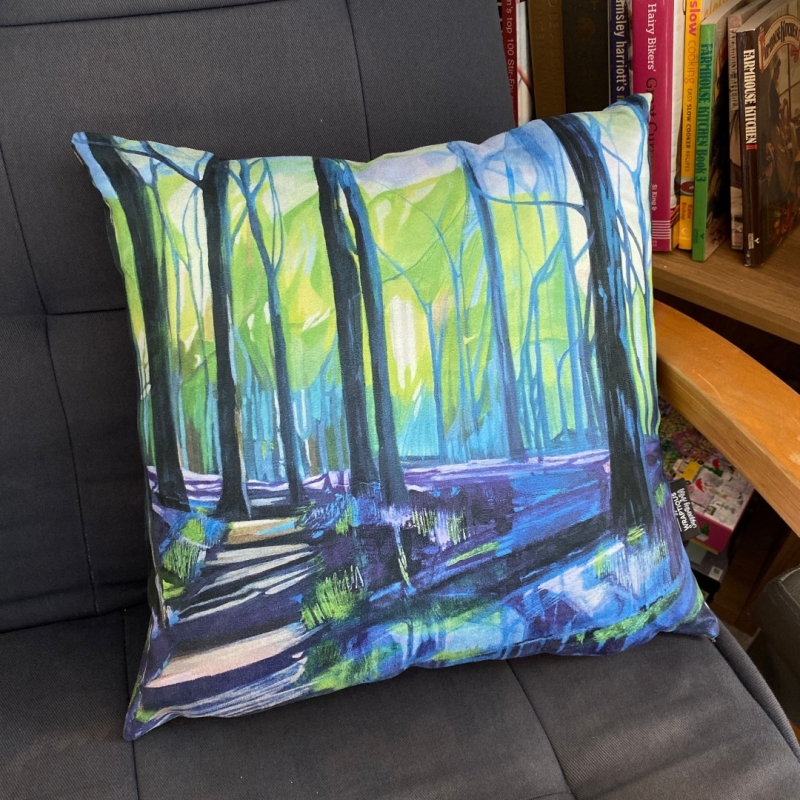 Oxford Montage by Linda Benton. Watercolour and ink line original £2995; also available as a limited-edition print ,£190.
lindabenton.wixsite.com/artist
Sunset Beach by Ronnie Biggs. Acrylic on canvas, £950. 
Instagram @by_ronnie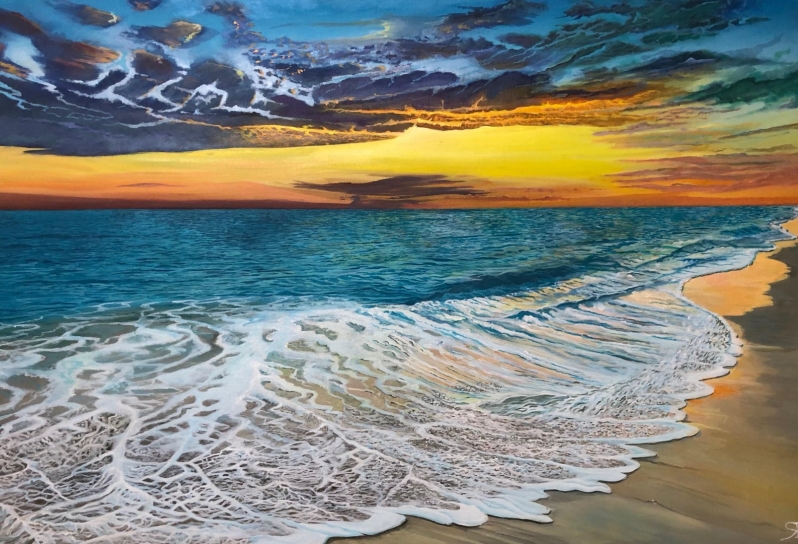 Banded Demoiselle by Steph Hicks, Original pen & ink illustration, £45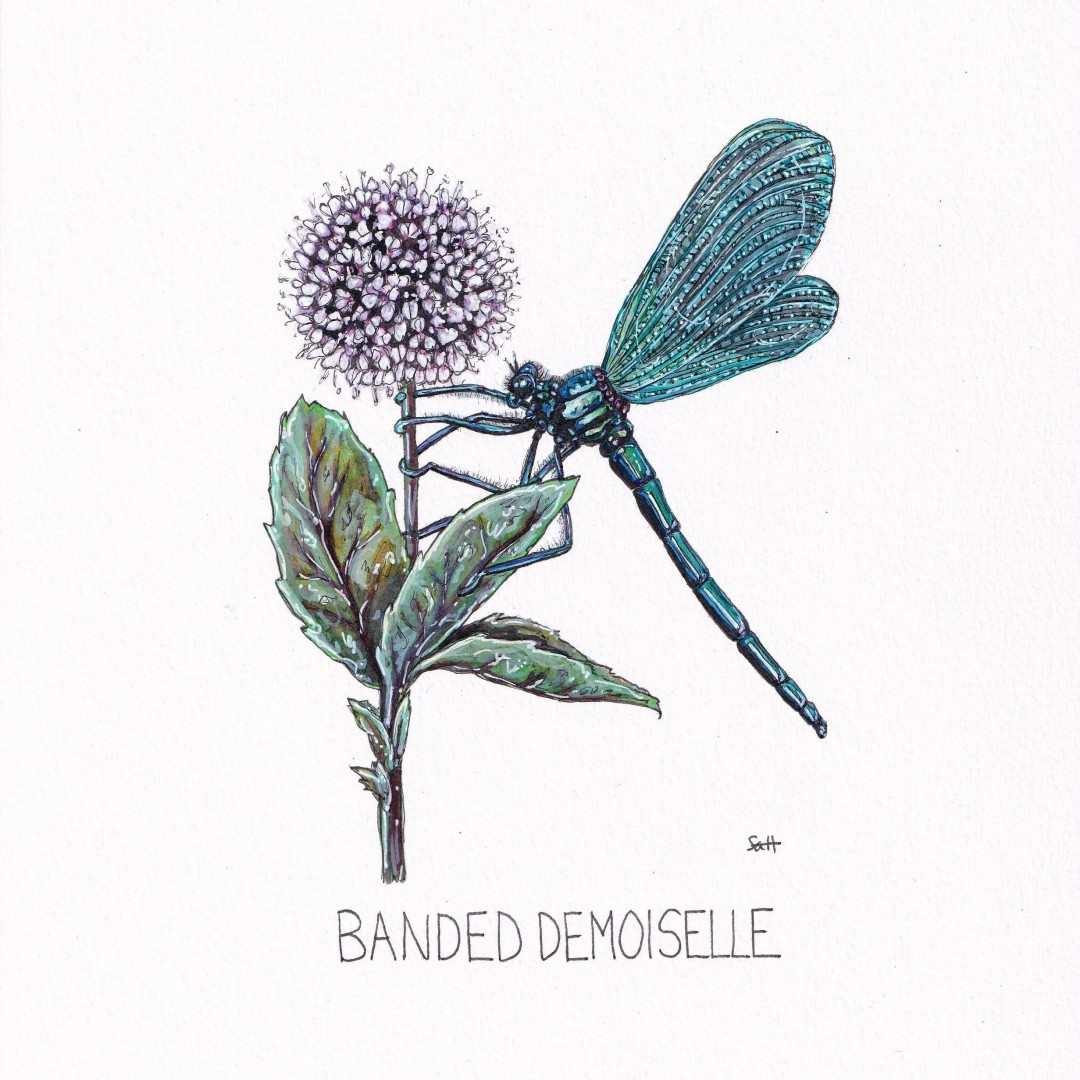 Camping in the Trees by Tracy Lester, original oil painting canvas board, framed in white, St Ives style, £275.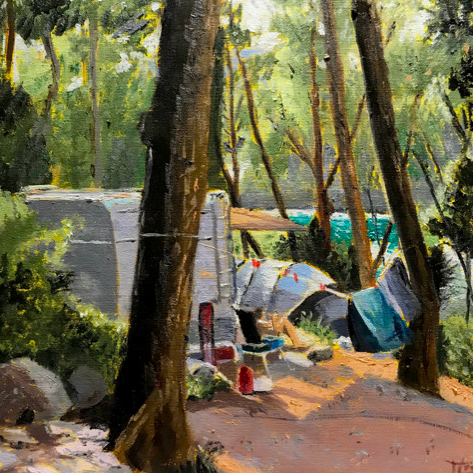 Tom's Cottage by Valma Benfield, textile appliqué, £100. Contact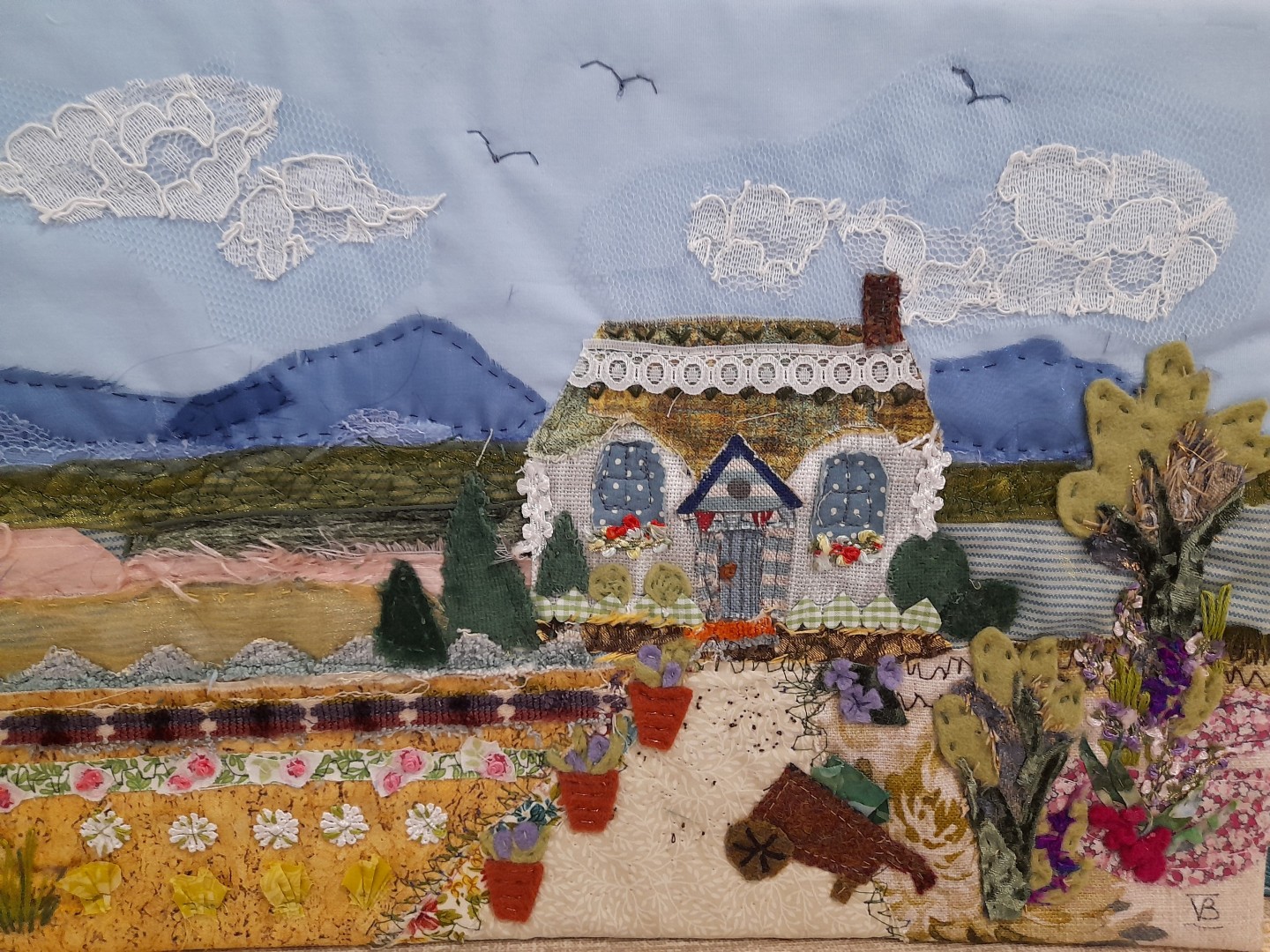 Dawn at Little Wittenham by photographer Wendy Reed. Unframed £40, framed £75. wendyreedphotography.co.uk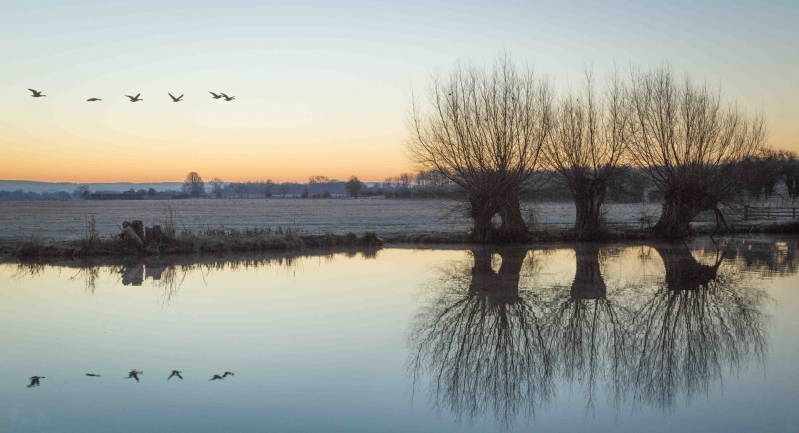 Festival painting of Leopallooza by Jo Cross 'If you can't go to Leo, bring Lo to you'. Prints from £40 strokeofabrush.co.uk