If your overseas honeymoon plans are on hold, consider instead the delights of a 'mini-moon' as an alternative/place-marker to the main event. Either as a pre-wedding jaunt or a post-event treat, Coal Drops Yard in Kings Cross could be just the ticket if you're looking for inspiration and a fancy trip down to the capital.
The site was developed in 1850 as a location from which coal was distributed across the UK and is formed of industrial iron girders and brick arches by the side of Regents Canal, just north of the impressive Google HQ at the back of St Pancras. Developed in 2018 by the acclaimed Heatherwick Studio, the heritage of the space is preserved and enhanced by the addition of new structures – the futuristic kissing roof which now towers over the original Victorian sheds, home to London's most notable '90s raves.
If your trip is pre-big day, then a 'workout' at Face Gym will be the best gift you can give yourself. Face Gym is essentially a salon offering facial treatments – don't worry, there's no need for exertion on the client's part. Be warned, this is not designed to relax but you can be assured, is it effective! Skin is cleansed and massaged before the game-changing electrical muscle stimulation device makes its appearance. This taser-like device (don't panic, it's perfectly safe) is capable of stimulating facial muscles that mere massage is unable to reach and the effect is lifted skin, a tautened jawline, and eye-baggage is waved away. Book in for this 45-minute treatment, and if your partner doesn't want to join you, they can always hang out at one of the bars which litter the space. House of Cans has a huge selection of craft beer by the can or the rather swankier Lighterman has terraces overlooking the canal. Bond together afterwards over a round of Club Golf, the 'crazy' golf course which extends across the development with some devilish tricky-holes all in pop-art styling. Follow up with a grilled cheese from Morty & Bobs – you'll thank us.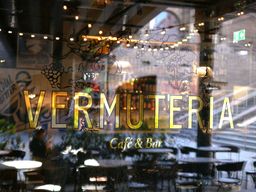 Once refreshed, head to the shops. Tech-heads will lose themselves in the Samsung retail experience, gourmands can head for Kitchen Provisions and style mavens of all genders and ages will appreciate the opportunity to visit Wolf & Badger's physical HQ where all the indie designers which feature so beguilingly online can be checked out IRL. Other gems include, TWIIN, a concept store which brings the very best of LA to the UK and is stuffed with niche labels and quirky lifestyle pieces to flatter a range of budgets. More independent lifestyle offerings can be found at Earl of East, named after co-founder Paul, who brings his passion for Hackney living to N1 with a market-inspired mix of ceramics, leather goods, arty pieces, fashion, homeware, fragrances, and primarily, candles. Walking inside the first thing you'll notice is the distinctive 'house' scent which infuses the room with its exotic aroma. The scents on offer range from Greenhouse (mouth-watering vine-tomato and basil), through the Jasmine-rich wildflower and Japanese-inspired Onsen to leather-amber hybrid Elementary. You can also create your own blend to commemorate your union in one of their heavily-subscribed workshops – well worth booking early. Candles – and other fragrance products – are king in this space, which also houses a coffee-bar encouraging you to linger longer.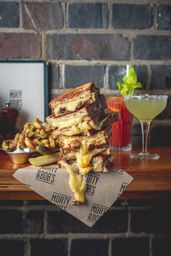 In fact, the list of 'experiences' on offer is longer than we can give space to (have a peep at coaldropsyard.com for the latest events and workshops). The website also has a useful section on how the site is making itself safe for visitors with distancing measures, increased sanitising stations, and information points.
Once stimulated, focus on satiation and release your inner foodie. The Drop lends itself beautifully to a romantic evening: a chilled aperitif and a few oysters should be considered a must as you peruse the extensive and impressive wine list. Go by the glass as you work your way together through the broadly British menu of moreish tasting plates. Walk it off with a canal-side stroll – Regents Canal extends all the way up to Camden Lock if you're feeling adventurous.
Coal Drops clearly has a chameleonic history, and its present incarnation as the city's latest hotspot has breathed new life into this historic space. There is a fabulous sense of discovery as you meander through the space, and the stores within have been deliberately curated by the developer to offer something different and interesting to high-street-weary shoppers. The overall vibe is hip without being hipster and well-dressed seniors mingle happily with millennials, family groups, and stylish Gen Xers. As a city-break destination, it's pretty hard to beat.