Recommended reads from independent Abingdon-based bookshop, Mostly Books. From life-saving to life-changing, this life-enhancing selection speaks to all aspects of love.
Before I Saw You by Emily Houghton, £7.99
Can you fall in love with someone you've never seen? Alice and Alfie are strangers, but they sleep next to each other every night. Alfie has been in hospital for months recovering from an accident. A new face on the ward is about as exciting as life gets for him right now, so when someone moves into the bed next to him, he's eager to make friends. Alice has been badly burned and can't even look at herself yet, let alone allow anyone else to see her. Keeping her curtain around her bed firmly closed, it doesn't stop Alfie trying to get to know her. As he slowly brings her out of her shell, might there be potential for more?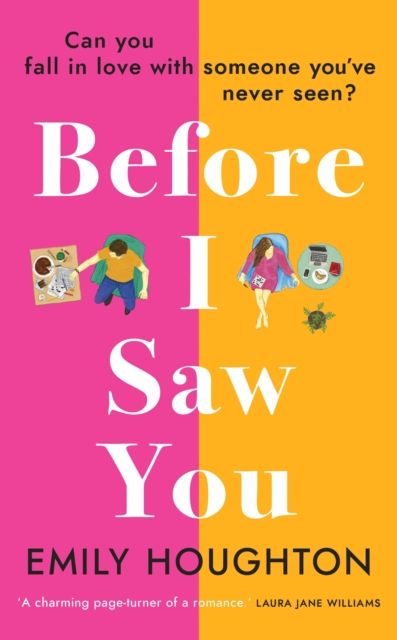 How to Save a Life by Eva Carter, £8.99
It's nearly midnight on the eve of the millennium when eighteen-year-old Joel's heart stops. A school friend, Kerry, performs CPR for almost twenty exhausting minutes, ultimately saving Joel's life, while her best friend Tim freezes, unable to help. That moment of life and death changes the course of all three lives over the next two decades: each time Kerry, Joel and Tim believe they've found love, discovered their vocation, or simply moved on, their lives collide again.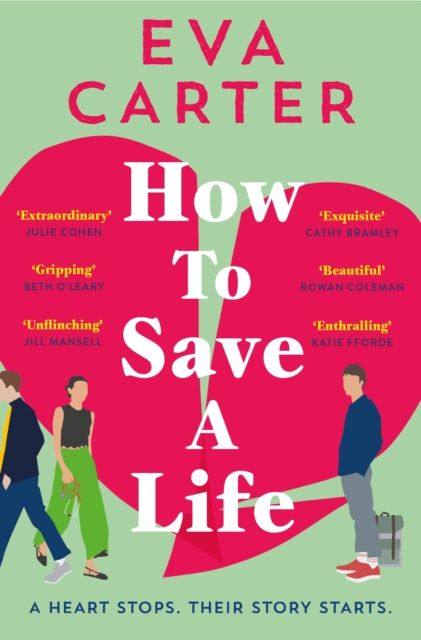 The Little Book of Love, £5.99 (non-fiction)
The most inspiring, beautiful and thought-provoking reflections and declarations of love – all in one place. In The Little Book of Love the words of civil rights activists sit alongside those of movie stars, world leaders and the philosophers of Ancient Greece. In its pages you will find some hard-won lovers' wisdom, a whole host of poignant and inspiring reflections on love, as well as some of the most famous, endearing, and enduring declarations of love ever spoken.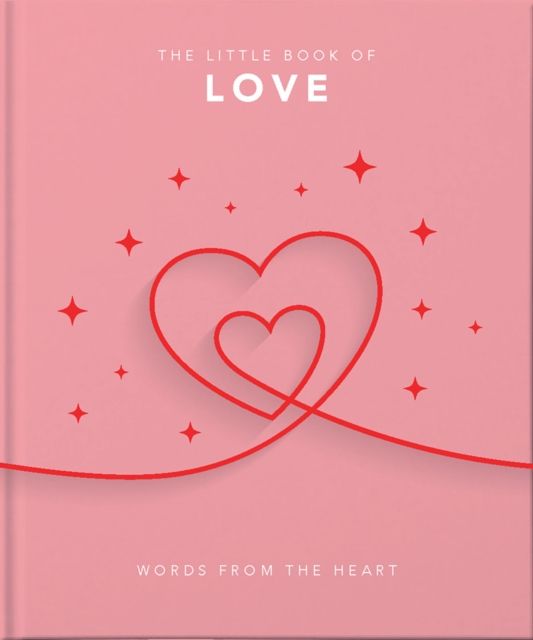 Detransition Baby by Torrey Peters, £8.99
Reese nearly had it all: a loving relationship with Amy, an apartment in New York, a job she didn't hate. She'd scraped together a life previous generations of transwomen could only dream of; the only thing missing was a child. Then everything fell apart and three years on Reese is still in self-destruct mode, avoiding her loneliness by sleeping with married men. When her ex calls to ask if she wants to be a mother, Reese finds herself intrigued. After being attacked in the street, Amy de-transitioned to become Ames, changed jobs and, thinking he was infertile, started an affair with his boss Katrina. Now Katrina's pregnant. Could the three of them form an unconventional family - and raise the baby together?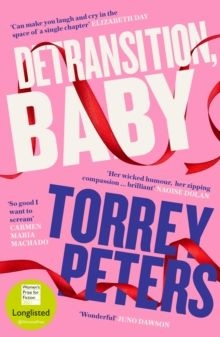 The Couple by Helly Acton, £12.99
If love is a drug, why isn't there an antidote? Millie is a perfectionist. She's happy, she's successful and, with a great support network of friends and family (and a very grumpy cat), she's never lonely. She loves working at a big tech firm and is on track to be promoted to her dream role. The last thing she needs is romance messing up her perfectly organised world. She's more than happy with her conventional single life. When she lands a new project at work – launching a pill that prevents you falling in love – it seems like the opportunity of a lifetime. That is, until she starts working with Ben. He's charming and funny, and Millie feels an instant connection to him. Will Millie sacrifice everything she believes in for love?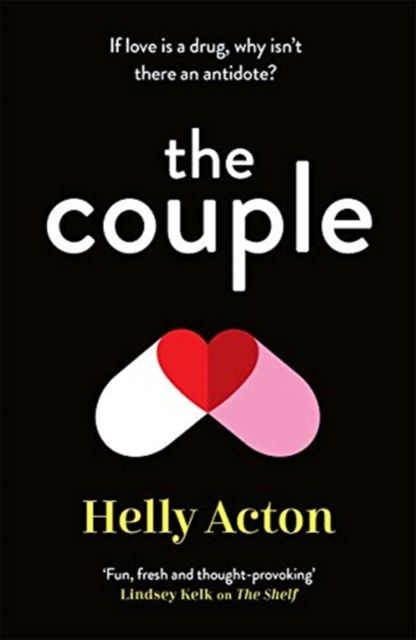 Why We Love by Anna Machin, £18.99 (non-fiction)
In this entertaining and accessible exploration of love, Oxford anthropologist Dr Anna Machin dives into the science behind the myriad types of love that exist in the world, including romantic love, parental love, friendships, love for pets, football teams, religious love and even love for our smartphones. Through original research brought to life by interviews and case studies, this book argues that it is time to stop putting romantic love on a pedestal. Dr Anna Machin encourages us to reconsider the importance of love in our own lives, to interrogate our own experiences, and to reconnect with the heart of what it really means to be human.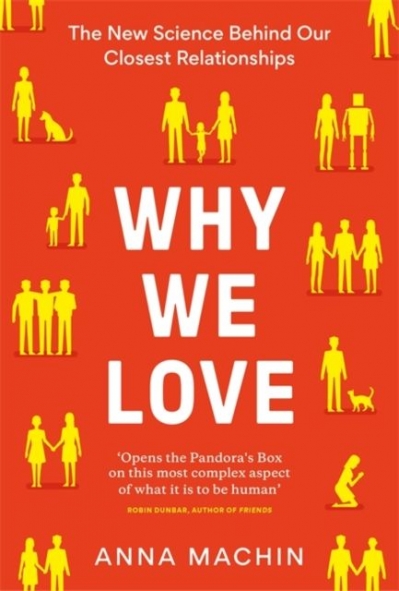 How to Mend a Broken Heart by Ziella Bryars, £7.99 (non-fiction)
When Ziella Bryars was in the midst of heartbreak, a conversation with her neuroscientist best friend changed everything. Frustrated by unhelpful advice from magazines and rom-coms, Ziella began diving deep into the latest scientific research to help her understand the pain of heartbreak and find a route to recovery. This warm and witty self-help book outlines the impact a relationship break-up has on our brains and bodies and explores how a science-based approach can help us heal.
The Wanderer by Josie Williams, £8.99 (Young Adult)
A moving, compelling and spooky YA romance of love against the odds. Fifteen-year-old Maggie is in foster care following the death of her mother and her grandmother's slip into dementia. When Ryder saves her life, she can't help but fall in love with him. The only problem is that he has been dead for five years. Unsentimental, passionate, and immensely moving, The Wanderer takes a fresh look at first love and growing up.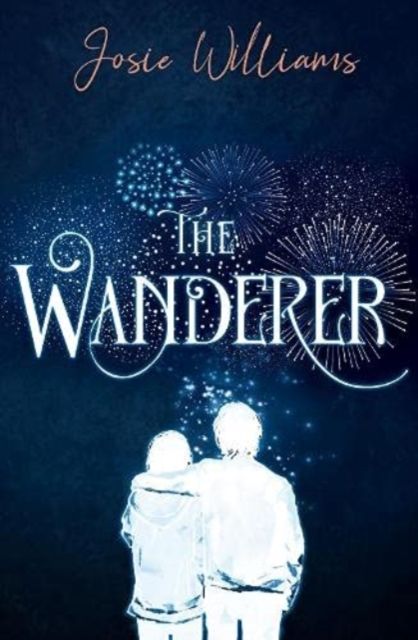 Serendipity by Various Authors, Edited by Marissa Meyer, £12.99 (Short Stories)
Love is in the air in this is a collection of stories inspired by romantic tropes and edited by #1 New York Times-bestselling author Marissa Meyer. The secret admirer. The fake relationship. The matchmaker. From stories of first love, unrequited love, love that surprises, love that's been there all along, ten of the brightest and award-winning authors writing Young Adult fiction have taken on some of your favourite romantic tropes, embracing them and turning them on their heads. Readers will swoon for this collection of stories that celebrate love at its most humorous, inclusive, heart-expanding, and serendipitous.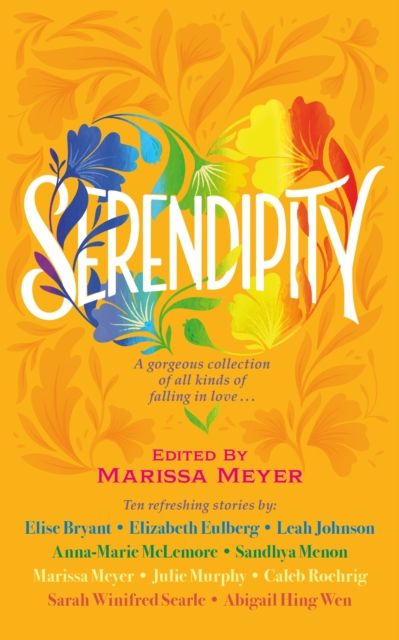 01235 525880
36 Stert Street, Abingdon, Oxon, OX14 3JP