From pies to fine views, via flowers, antiques and real ales, here are OX Magazine's best-loved Deddington staples – the latest instalment in our celebration of Oxfordshire's many stand-out towns and villages.
This traditional pub dating back to the 16th century bakes proper, traditional, homemade pot pies. Pies with a base, a lid and a festival of flavours in between. It's even come to be known locally as 'the pie pub'. Not just a dining destination, The Crown & Tuns is a popular watering hole too. Approved by Cask Marque, they serve a fabulous range of drinks. Choose from magnificent local ales on tap, international bottled beers in the fridge and a superb collection of wines from their age-old cellar.
New Street | 01869 337371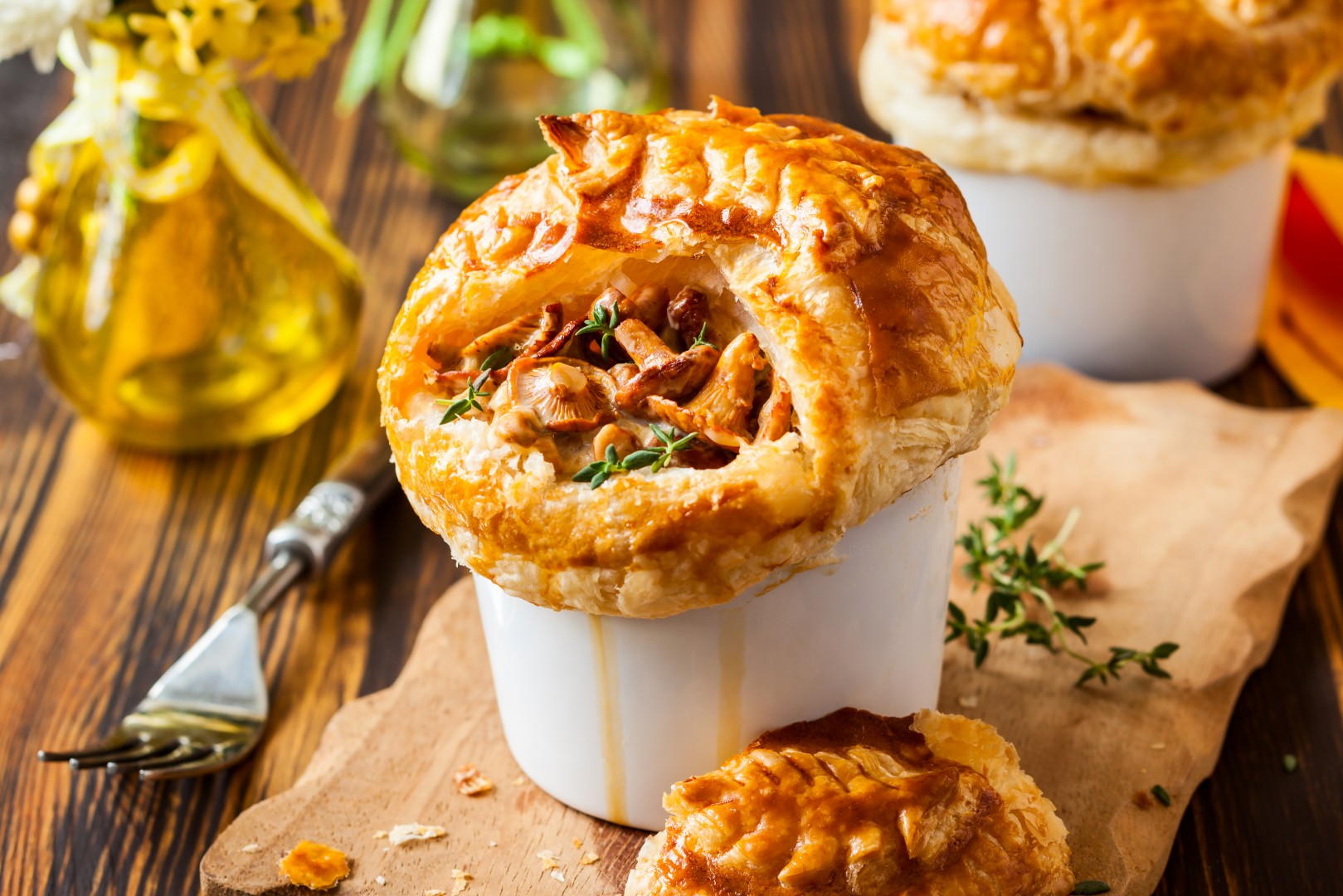 Run by Brenda Haller of ITV's Dickinson's Real Deal and Secret Dealers, this is one of the oldest established antique centres in the UK. The range of antiques is vast, filling four floors and 11 rooms with porcelain, silver, jewellery, glass, pictures, furniture and a massive range of collectables. Open seven days a week and most bank holidays, with adequate free parking, this is a must-visit destination.
Laurel House, Bull Ring | 01869 338968
One of the largest farmers' markets in the country, Deddington features over 40 stalls, offering the very best in locally produced beer, bread, crafts, eggs, fish, flowers, fruit, meat, preserves, foreign cuisines, vegetables and much more. The market is held on the fourth Saturday of every month except December (see below) from 9am-12:30pm.
2018 dates: 24 November, 22 December
Market Square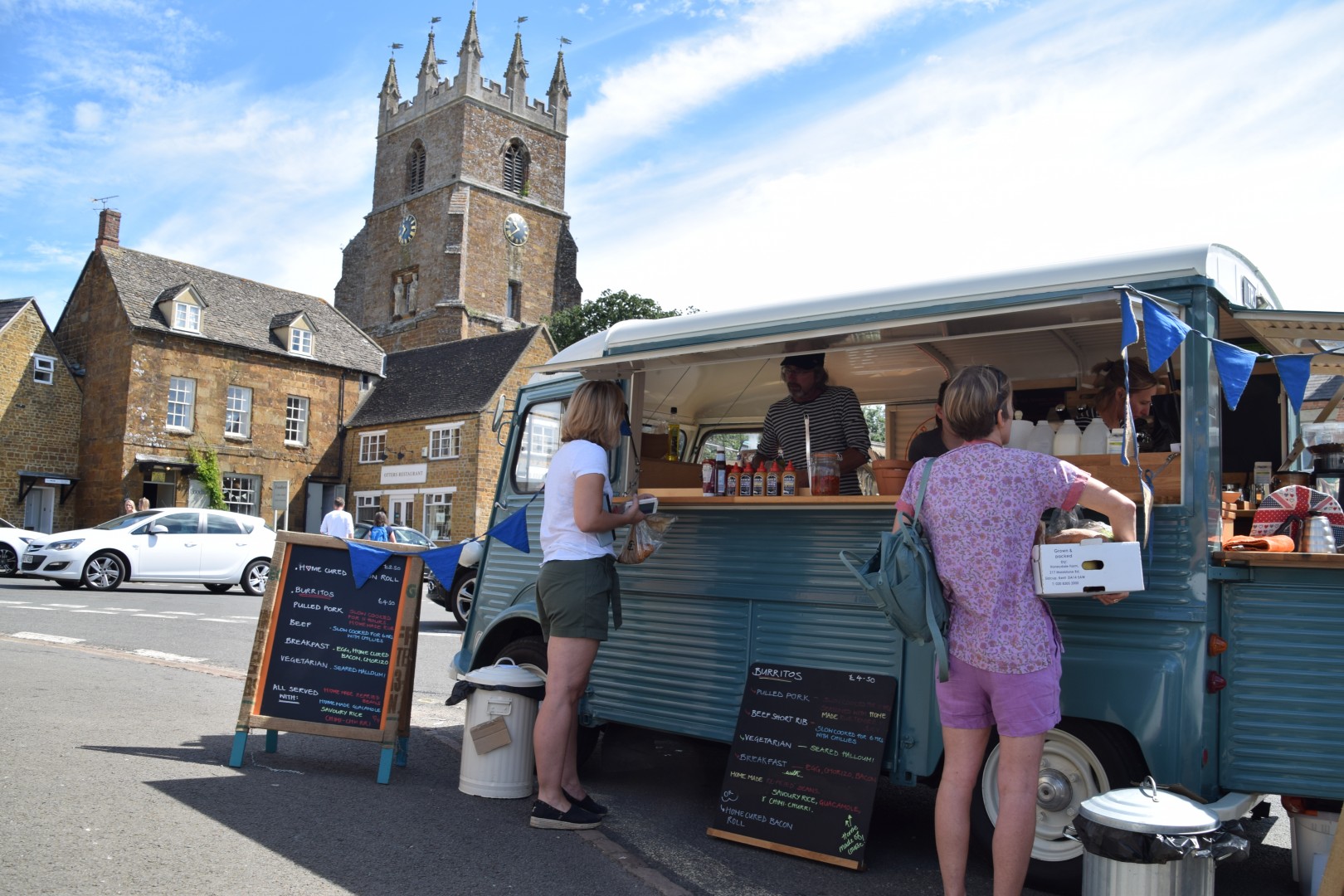 There are amazing Christmas party, dining and accommodation options at the Deddington Arms, a fully refurbished 16th century country inn hotel with 27 en suite rooms. The chef cooks local produce from the Banbury area wherever possible, and produce is often sourced from the very popular Deddington Farmers' Market. Serving a selection of real ales as well as lagers, cider, Guinness and a wide range of wines and spirits, the bar has retained all the character of a fine old coaching inn with slate floors, ancient beams, and a welcoming open log fire.
Horsefair | 01869 338364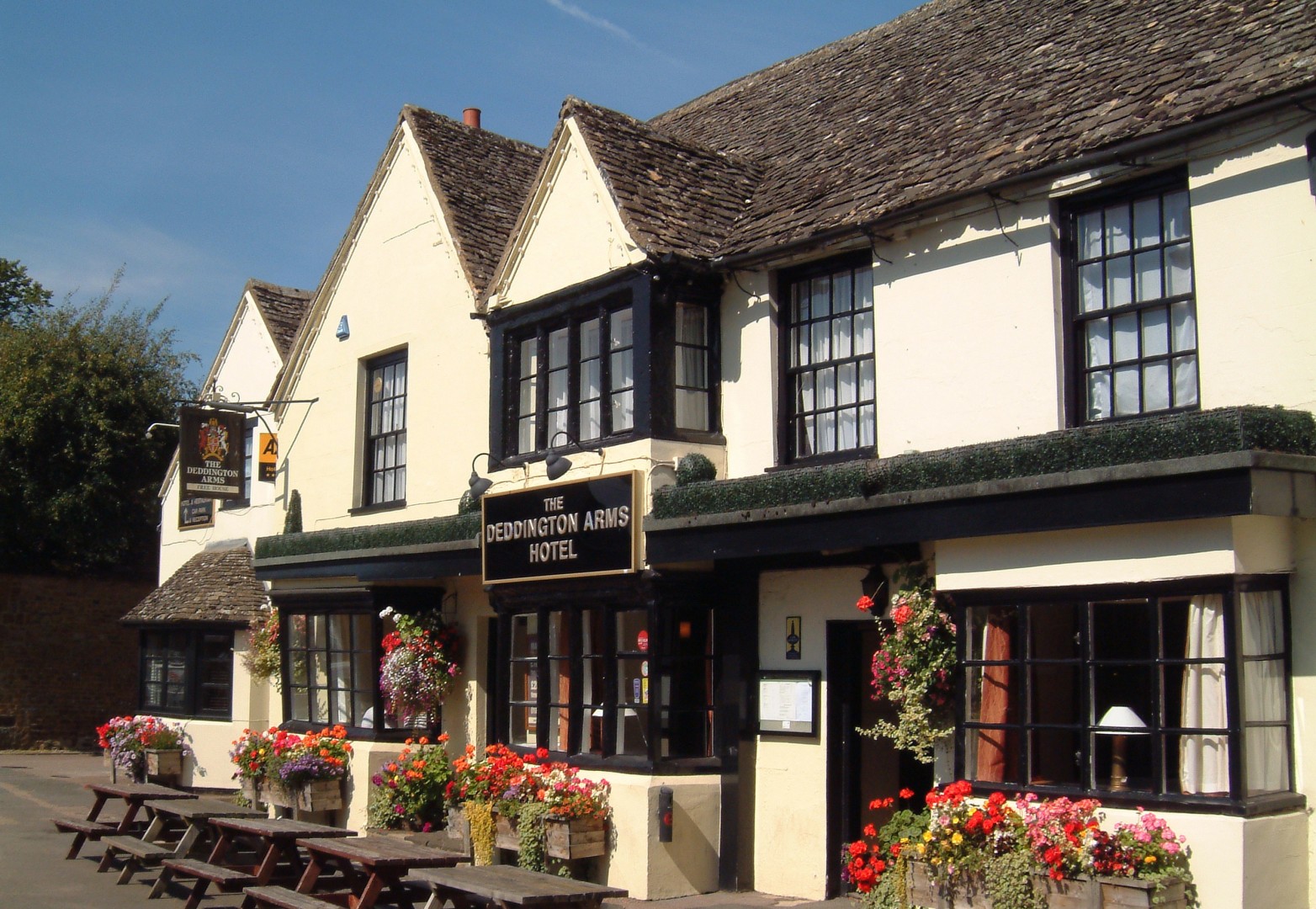 Jane, Wendy and Helen opened Nellie & Dove in Deddington (and online) last year. Here, boutique owner Helen tells us what a steep and exciting learning curve it continues to be...
Why open a shop? Why not start online?
Some friends were concerned, but many quite excited, particularly when they saw photos of the styles Jane, Wendy and I had handpicked for our first orders. Our mantra during these buying missions remains the same: 'If it looks like you could find it on the high street, there is no point in us buying it.' It takes longer, but is far more exciting when we discover more unusual and exciting styles, and often we are the only UK retailer ordering from these smaller design houses.
Buying from smaller brands usually supports UK and European production, where small factories are often family run and their production methods environmentally aware. The retail industry is massive and the ease of shopping from your sofa and the variety of inexpensive items are encouraging people to spend, spend and spend. But the longevity of cheap items is questionable – too often these pieces go out with the Christmas wrapping paper.
'Buy less and buy better' is a rework of the old adage, 'Always buy the best you can afford.' This now has even more significance with Stacey Dooley's new TV series highlighting the environmental results of mass producing cheap garments: 15,000 litres of water required to grow the cotton for one pair of jeans and Indonesian rivers polluted with clothes dye and chemicals etc. More change for the better will be on its way.
Launching our own brand this year was another leap. Our knitwear is made in Scotland and our men's shirts in Florence. We're just recovering from our second fashion show – this time a fully styled catwalk spectacular in our beautiful local church, with which we raised over £1,000 for local charities. We've launched homewares too (again, quirky and different) and have an exciting selection of useful gifts. I loved shopping before Nellie & Dove, and I still do, but I do it on behalf of our customers now!
Market Place | 01869 336972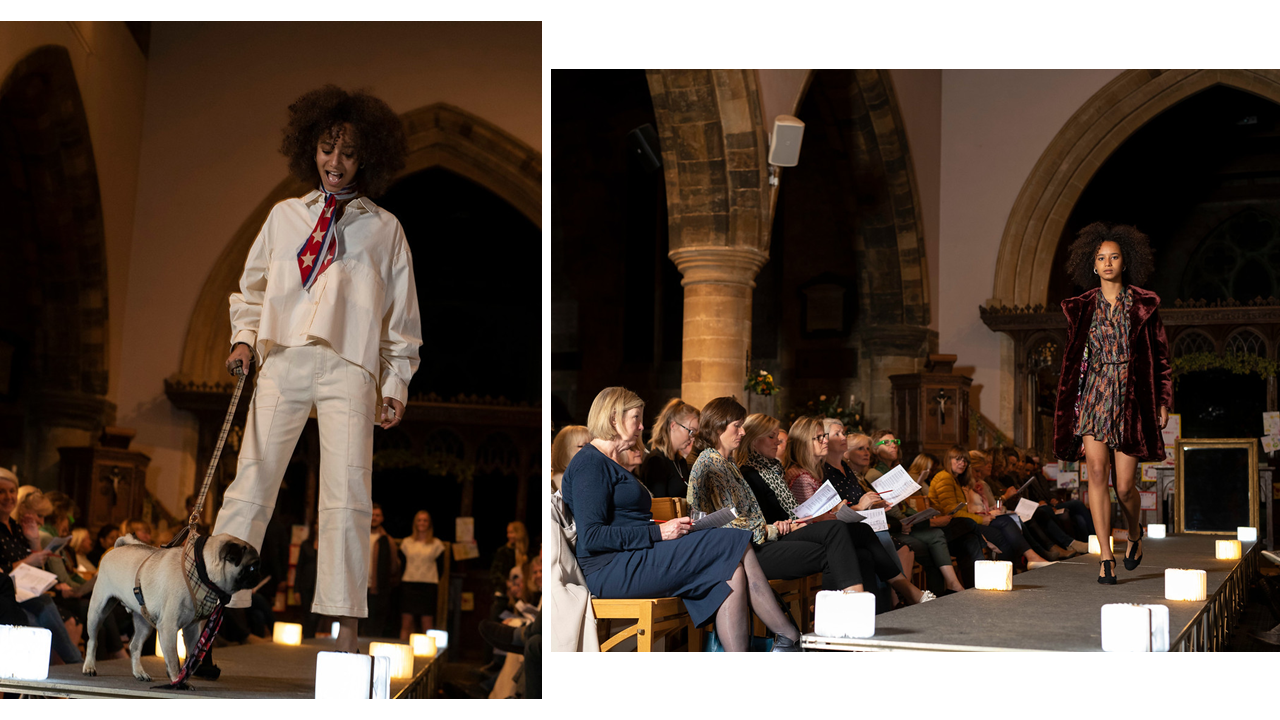 Situated in the heart of this historic market town, Cedar Therapy offers relaxation and tranquillity away from the hustle and bustle of everyday life. Cedar Deddington houses calming therapy rooms and a beautiful boutique Cedar lounge, offering the latest products and gifts from a range of wonderful brands including Guinot, Decleor, CACI and OPI. The lovely team will be on hand to advise you on everything skincare and beauty related.
Market Place | 01869 390000
The two Deddington circular walks form a figure of eight, the loops meeting in the Market Place. They offer a choice of quite different routes, embracing the villages of Hempton to the west and Clifton to the east. The routes are signed and described in an anti-clockwise direction. Bowman's Bridge, Clifton village, Papermill Cottages and fine views to Adderbury and King's Sutton are the highlights of the Clifton Loop. Daeda's Wood, Barford Mill, Hempton village and Grove House are visited on the Hempton Loop. The Deddington Hempton walk is 5.5 miles; typically it will take 1 hour 50 minutes and along the way 490 calories will be burnt. Deddington Clifton is 6.2 miles, taking 2 hours 4 minutes and burning 552 calories.