Justin Hawkins is most widely known as the flamboyant, falsetto-voiced frontman of British rock band, The Darkness, who will be performing this summer at Cornbury Festival's 'Last Hurrah' (8 – 10 July). In addition to his prodigious musical career, he has become a popular YouTuber and his channel, Justin Hawkins Rides Again, is a deep-dive into all things music-related. Be warned, you could lose yourself for some time in his softly-spoken (and often melodious) meditations on the industry.
Thank you so much for giving us your time. I've been researching this by watching Justin Hawkins Rides Again. Do you film these from your home? 
Yes, I film the Rides Again episodes from my YouTube studio… the area of my house formerly referred to as 'the spare bedroom'.
You analyse a lot of other musicians and also play their music, which is a joy to hear. Who would be a dream collaborator? 
  I'm very much in love with the songs of Ron Sexsmith, the guitar playing of Richard Thompson, and the voice of Miley Cyrus. But I'm not fussy really, I just love music.

What or who are your main musical influences, and have they changed much over the course of your career? 
I was brought up on reggae, folk, disco and rock. We had early and thorough introductions to Queen, Fleetwood Mac, ABBA, Sex Pistols, The Stones etc. My family appreciates music, and I've always tried to listen to a broad range of artists across genres. Rock was always my true love though.
Where did the falsetto come from? Does it need to be nurtured? 
  It's just a natural, effortless part of my range to sing in. I think a person's vocal range is determined by anatomy, and their ability to control it comes from talent and hard work. I'm very lucky to have a distinctive singing voice and I warm up thoroughly every time I use it.  
You have a dedicated following but with so much new music and so many new definitions of musical genres, how would you position yourself and/or The Darkness in 2022? 
  The Darkness are part of a dying breed; it's too easy to make live music with pre-recorded elements, amplifier simulators, click tracks etc. Rock and roll should be played by human beings, through dangerously loud and difficult-to-control amps. When you watch a modern rock back close up, there's nothing on stage that generates any volume except the drums. There's nothing about that which excites me. Come and see The Darkness and you will witness the true Power of Rock as rock should be done. Faces will melt. And hearts.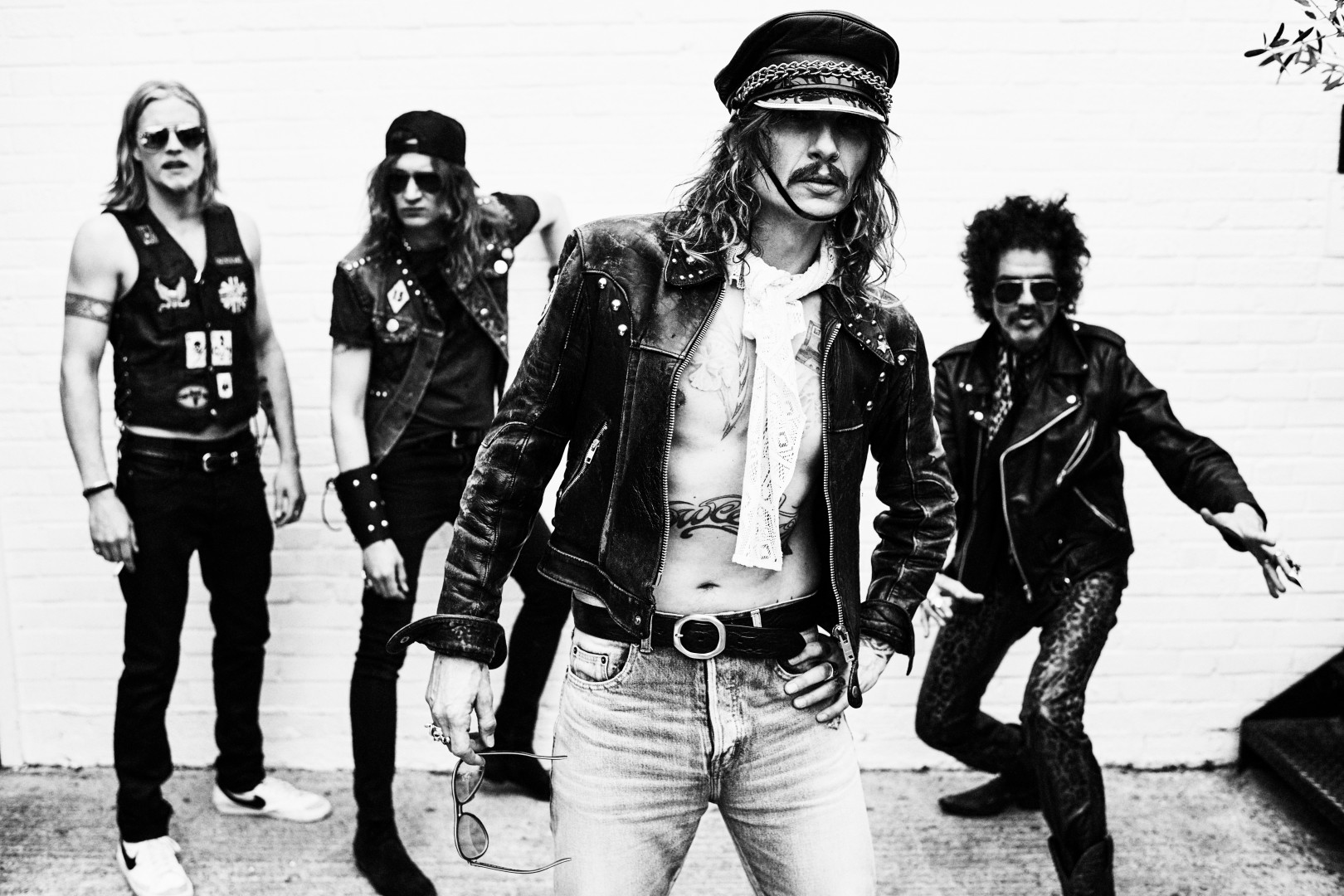 How do you hold on to your sense of self when you have such a huge hit early on in your career? And, how do you see yourself now? 
I have probably not changed that much over the years. I'm less angry than I was, and I have found new, less self-destructive ways to express my frustrations. But in essence, I'm still the same Jussy, with a prodigious work ethic and a passion for the ridiculous.
Talk to us about your style… 
I work closely with a clothing designer called Angela Bright. She works in the Hollywood Movie Films and I'm very lucky to have the opportunity to collaborate with her. We've gone through some brilliant phases; Safari, Cowboy, French Aristocracy, Cannonball Run temptresses, etc etc, but the real constant is The Catsuit. I have always worn one during Darkness shows, and you have my solemn promise that I always shall.
You're a very sexy man - how much sex do you have and to what extent does sexuality fuel your performance? 
   This is the most sex-orientated question I've ever been asked. Firstly, let me thank you for these flattering remarks. I don't feel good about a performance unless there's been sweat and euphoria involved, with two or more consenting adults sated by the whole affair. Doing concerts is fun too.
Your face has been described as lick-able, your magnetism is palpable, what do you smell of? 
Patchouli oil, Ambergris and victory.
Finally, what can fans expect from Cornbury? 
Expect to have your face melted off by Britain's leading purveyors of quality rock-based music.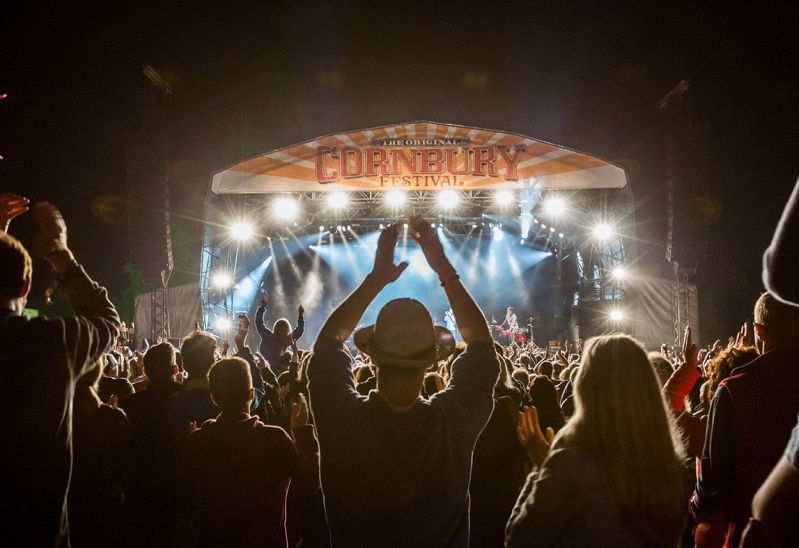 The Darkness play the final Cornbury Festival on Friday 8 July at Great Tew Park, Oxfordshire  cornburyfestival.com