"No Bathroom is the Same."
Upon the announcement that InStil design had made it to the finals of the retail and design awards, we spoke to Martina Landhed – Design Director at the company – to chat not only about their nomination, but InStil's ethics as a whole, and how the past 15 months have affected them.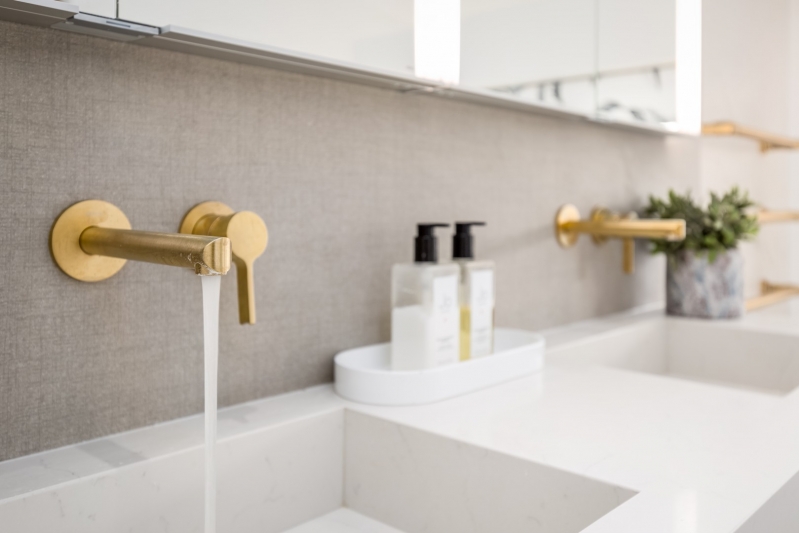 You've just been announced as a finalist – among several hundreds of National designers – for a retail and design award, what does this nomination mean for you and the company?
It means a huge amount both personally and for InStil Design to be recognised among so many strong designers across the UK. I love designing beautiful and practical bathroom spaces as well as overcoming installation challenges, so to be one of the final four in this category is fantastic! We know there are many options for clients to buy from, via both showrooms and online, but we position ourselves to be the place to come if you are looking for the very best of design and space planning.
This is your third nomination for the Award, what is the key towards consistent recognition in this area?
To continue learning and have trust in yourself is important. Creativity, flexibility, versatility, sensibility, empathy, and technical knowledge are, in my view, the key factors that lead towards consistent quality designs and client satisfaction.
Has the pandemic made the competition process difficult this year?
Entering the competition was very similar to previous years. The entry consisted of choosing my selected design and providing a brief description of the client and project as well as explaining the design and the layout in detail; discussing any issues that had to be overcome, whether any structural changes were made and explaining the products chosen. After making the shortlist to the finals I presented the bathroom project to the judges with this year's format changing from being in-person to a panel via Zoom. It was a new experience not presenting in-person to a panel of industry experts, and it can be said that the lack of personal contact did make it harder to judge the body language and responses from the judges. The process was sleek and well-organised however, and in September we will find out who has won at the awards ceremony held in Liverpool Cathedral.
Do you have any particular influence or inspiration when it comes to creating your designs?
With my Swedish roots, my designs are influenced by Scandinavian design with a focus on clean, simple lines, minimalism, and functionality without sacrificing beauty.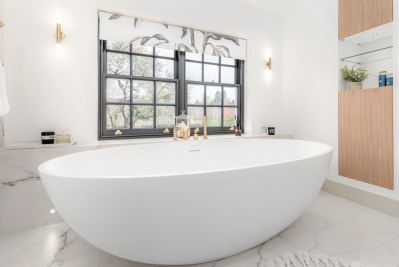 What is the most important factor for you to consider when designing a bespoke bathroom for a client?
It is always important to consider who will be using the space, to understand the client's desire. This design brief from the client is vital to understand what they want and to know they have a realistic budget is important before starting the design process. Once that is clear, I generally see the bathroom constructed in my imagination. I visualize the new layouts, all materials and the products which will be used.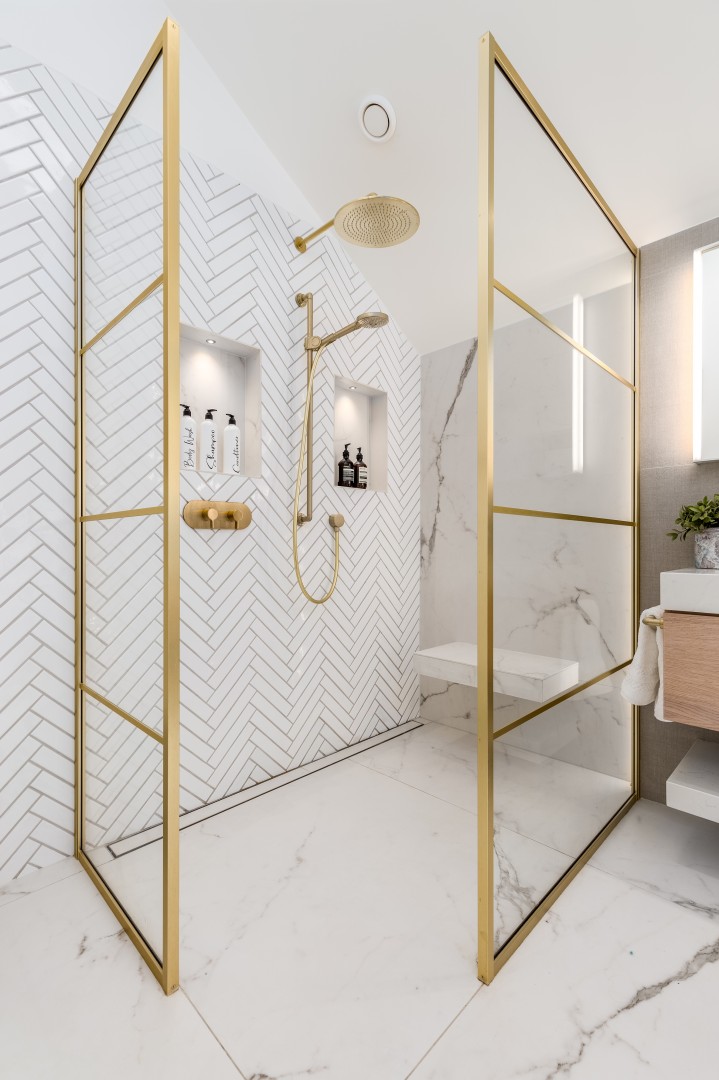 What do you think it is which sets Instil Design apart from other companies?
I think that it is not only our exceptional designs but our detailed Auto-Cad installation drawings including lighting plans that we offer with every full bathroom order which makes us stand out from our competitors. Our palette of products covers all ranges of bathroom styles and budgets.
How has lockdown affected your field?
All showrooms like ours had to be closed completely during the three lookdowns which was over 7 months in total. For Instil Design it mainly meant that projects were delayed in the first lockdown due to installations coming to a halt. Therefore, we ended up with a lot of products in our warehouse waiting to be installed. Last year's lockdown has affected all businesses to different degrees but luckily due to the design-driven nature of InStil Design with a mid to high-end target market, we have not been hit as hard as other companies.
Have you found over the past year with people spending more time at home, that there has been a rise in the desire for home improvement?
Yes, after the initial uncertainty of the situation had settled down, as people have spent so much time at home due to the lockdown and not being able to go on holiday, we have seen an increase in enquiries over the last six to eight months. Currently, we are fortunate to be busy and have a lot of clients but the main issue for us as a business right now is to find good reliable bathroom installers to work closely with.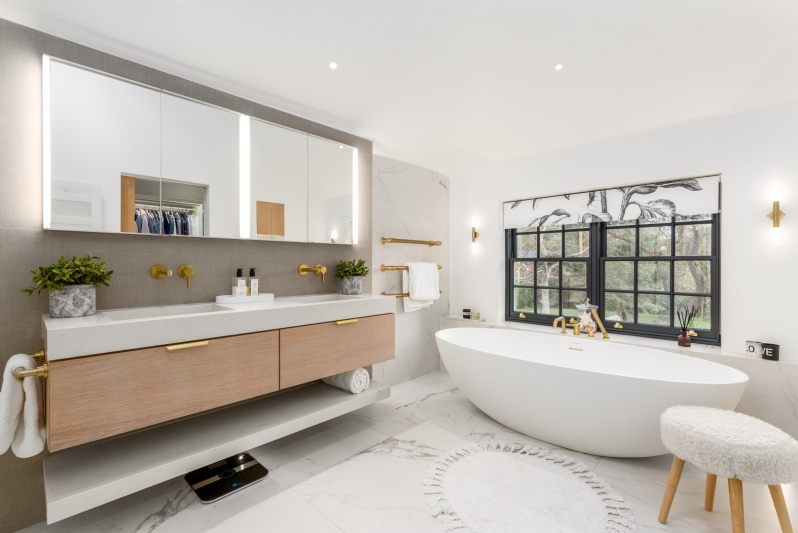 Having run Instil design since 2012, how have you seen the industry change over the years, whether this be design trends or customer demand?
I think the main difference is that people nowadays always want bathrooms that suit their style and need. They invest in bathrooms for themselves and do not take into account what the estate agent may say! In 2012 this did not happen very often. So today, if you are a shower family you tend to throw out the last bath in the house and install practical large showers in all your bathrooms. In terms of trends again I feel that people are much more adventurous and add more personality today than they did eight or nine years ago when everyone went for creamy tiles. That is what makes it so much fun to be a bathroom designer as no bathroom is the same.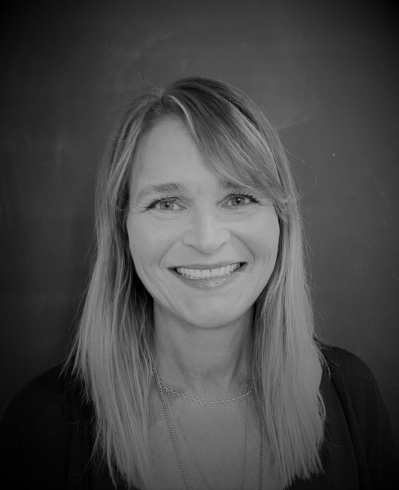 For me, a good design is completed when it comes with passion, empathy, emotion and good intention.