It's twenty years since our Founder, Managing Director and the driving force behind Fyne Associates, Jill Rayner, launched Fyne Times; the first of Fyne's substantial portfolio. The list has gone on to include four OX titles (OX, OX Homes, OX Weddings and OX Sylva); a selection of much-loved community titles, Abingdon Town, Witney Town, Carterton Town and, most recently, Faringdon Town; and also Golf South, Golf North and Golf 365.
In celebration of two successful decades of publishing, we managed to pin her down for five minutes so that she could impart some of her wisdom.
"At the end of a rather indulgent evening, discussing – amongst other things – just how invisible, under-represented and discriminated against the LGBTQIA+ community was, I just threw out the idea of starting a magazine"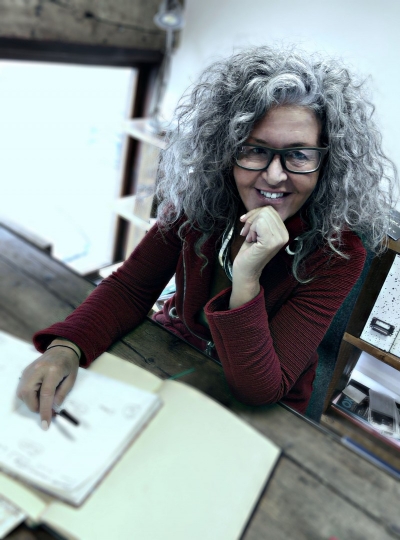 Jill Rayner
What motivates you? 
Passion.  Passion inspires new ideas and challenges concepts. Passion is what drives you after being told it can't be done.
What rule do you always break? 
As many as legally possible – especially age-related platitudes. As Katherine Hepburn said, "if you obey all the rules, you miss all the fun!"
And which do you always abide by? 
If you are feeling helpless – help someone. Either that or never go to bed without taking off your make-up.
Of all your achievements, which make you most proud? 
Building a pond during Lockdown and singing On Ilkley Moor Bar t'At with Sir Ian McKellen.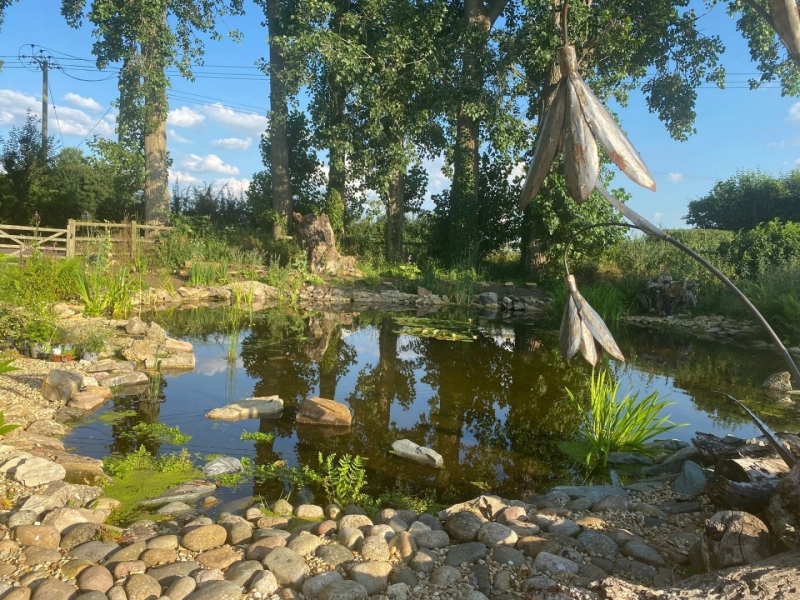 My beautiful pond
If you were given a medal for the one thing you do best, what would it be called? 
The Bombardment Award for Over Enthusiasm. Just ask my team – I drive them crazy when I come in with an idea that I had at 4am that morning and expect them to be as enthusiastic as I am when they have no idea what it is.
What would you do if fear was not a factor, and you could not fail? 
Re-mortgage, buy crypto and have the joy of giving it all away. Or learn to pole dance…
  What is the one thing that you own that makes you smile, and who makes you smile every day?
The thing I own would be a velvet jacket that my father bought me for my first business dinner 35 years ago. It was from John Lewis, and he paid over £100 for it. It was the most luxurious item I had ever owned. I still wear it now although it really does look vintage but makes me feel amazing and always makes me smile thinking of my dad.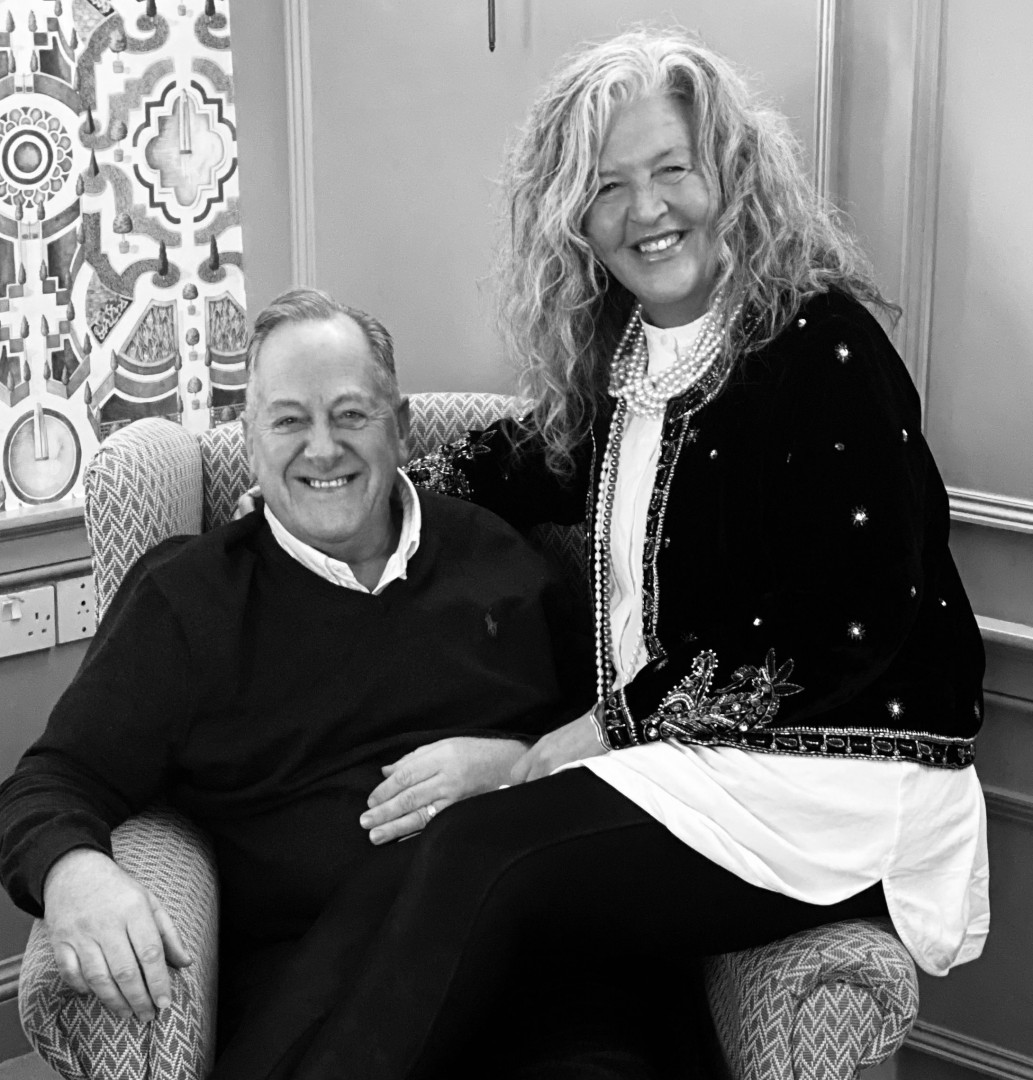 Wearing my John Lewis Jacket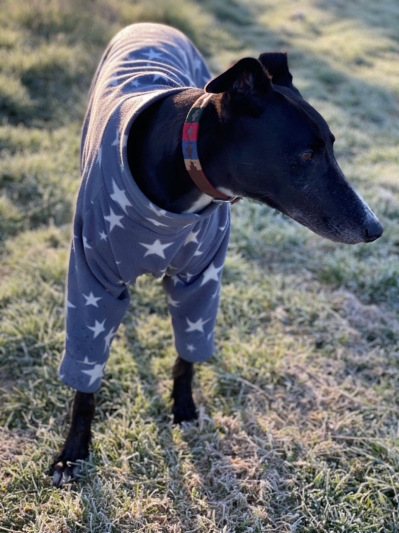 My beloved Lionel
My greyhound Lionel makes me smile every day. His ridiculous Daliesque frame, bizarre facial expressions and beautiful nature make me constantly smile – especially when he's wearing his pj's.
  Who would be your perfect dinner date? 
My son, who has been in Australia for the last three years and who I miss dreadfully. He's a huge foodie so the experience would certainly be one full of appreciation and debate about the menu and – as we've three years' worth of love, laughter, deliberation and disagreement to catch up on – I am certain of one thing – it would be a long evening!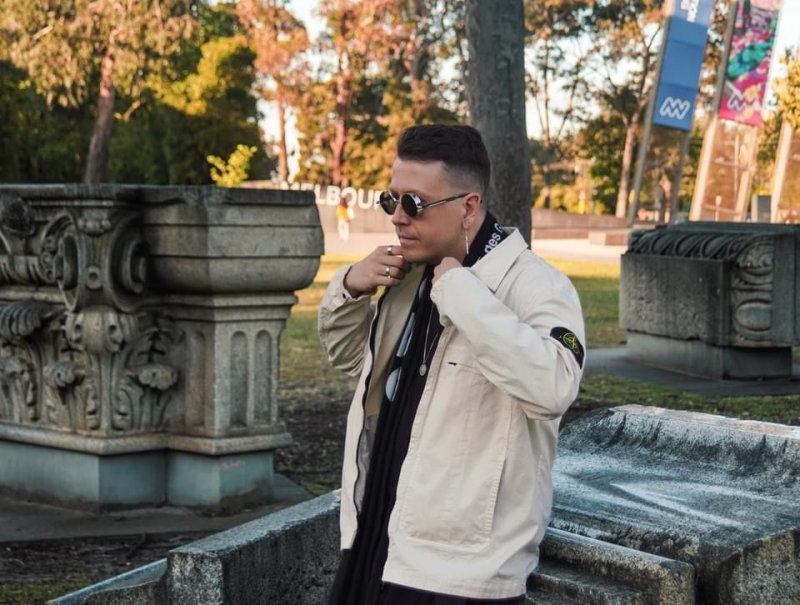 My son, Jack
Who or what is the greatest love of your life?
Nature. Watching the sun rise, seeing it set, watching the stars twinkle and smelling the flowers.
If you could turn the clock back to yourself at 20, what advice would you give? 
Take those chances, don't crave approval, women are awesome, never trust anyone that doesn't like dogs, invest in decent skincare and yes, the internet will catch on.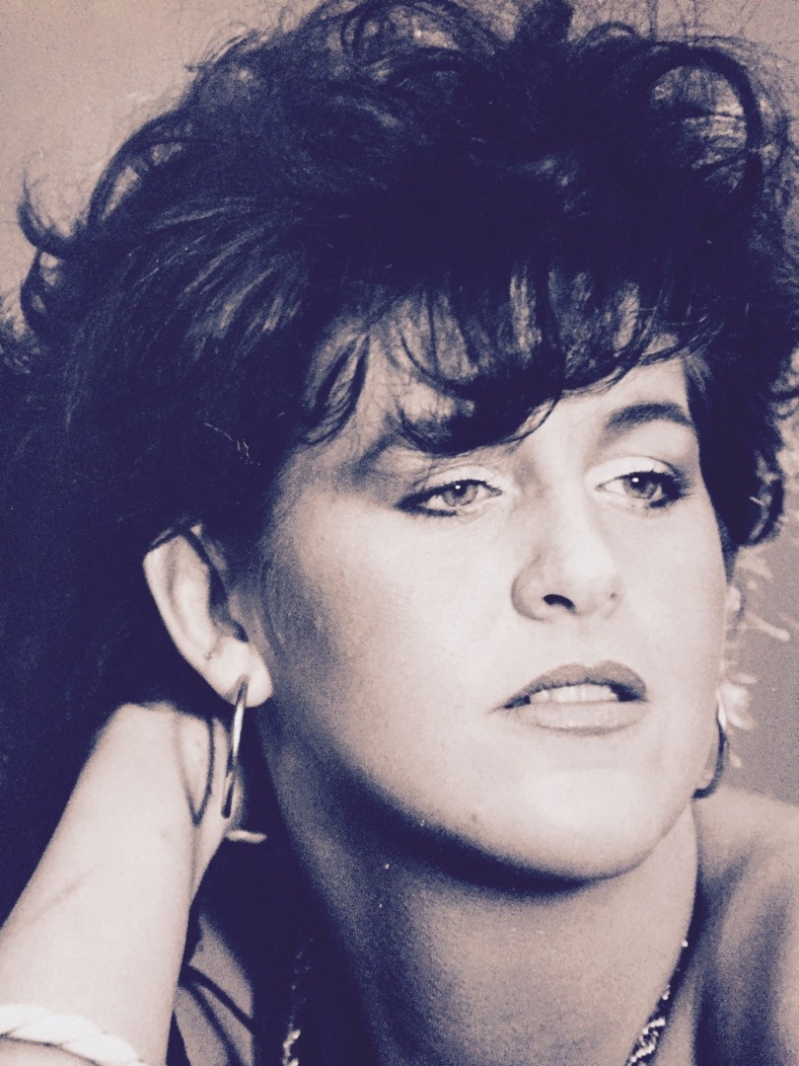 Jill at 20
And, what are the top five life lessons you've learnt over the last 20 years?
Those jeans will never fit
Respect is earned
Honesty is appreciated
Trust is gained
Loyalty is returned.
What will you do differently in 2022? 
Buy local, buy selectively, and stop double-clicking!