Oxford-based neighbourhood restaurant, wine bar and shop, Wilding has announced the arrival of its two new head chefs, Michael Carr and Ben Wood, each bringing many years of Michelin star cooking experience to the pass.
Michael and Ben have collaborated with owner and wine director, Kent Barker to create a menu that celebrates the finest sustainably sourced food and drink from across the UK and beyond, which is set to go live from Wednesday 30 August.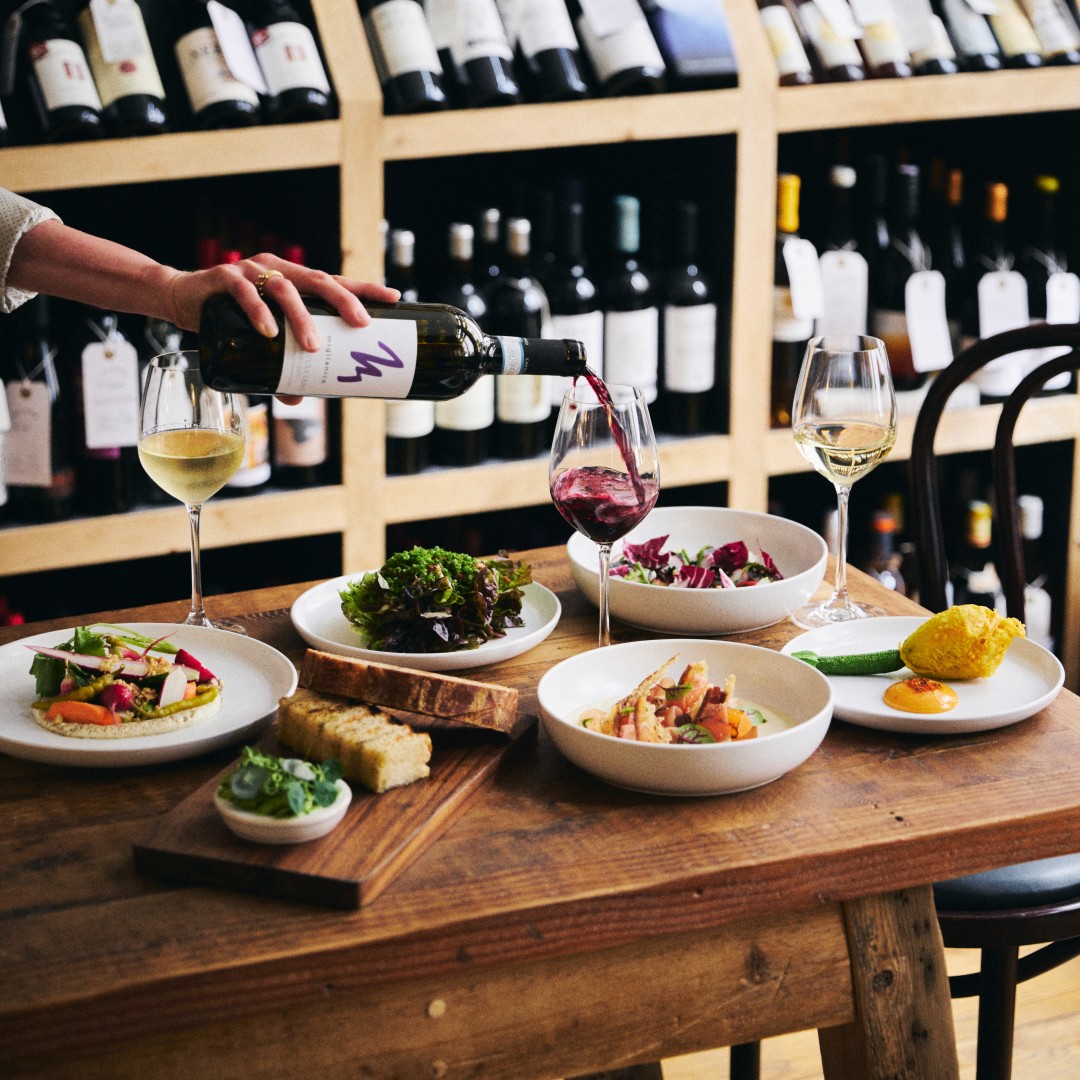 Having already established a strong reputation for its extraordinary wine, seasonal dishes, elegant surroundings and fun, laid back atmosphere, Wilding will now unveil a seasonally-led modern British menu that has been crafted to complement and elevate its wine list. Matching the best ethically-sourced meat and seafood with Kent's minimal intervention wine collection, Michael and Ben have curated a flowing menu of nibbles, small plates and larger dishes.
This rewilding of the Wilding experience has been facilitated by a full kitchen refit. This has provided the equipment to match the skills and culinary ambition of Michael and Ben, who were introduced to Kent earlier this year by restaurants consultants, Nigel Sutcliffe and James Mclean from Truffle Hunting. The renovation project will also include a newly installed pass in the heart of the restaurant, bringing diners closer to the action and featuring a small chef's counter at its side.
Among many highlights on the Wilding menu are nibbles such as Porthilly Oysters & Smoked Jalapeno and 'Posh Northern Tea' with Chip, Roast Curry Sauce, Crème Fraiche & Caviar, as well as small plates like Coal Roasted Leek 'Caesar' and Picanha Beef Tartare & Burford Yolk. Main dishes include Baked Crab Rice with Lobster Mayonnaise, Herdwick Lamb, Courgette & Curds and Cotswold Pork Chop with Preserved Lemon & Salsa Verde, followed by desserts like the 'Wilding Caramel Button' with Salted Milk Ice Cream and a British Cheeseboard sourced from the Jericho Cheese Company, just a few doors down on Little Clarendon Street.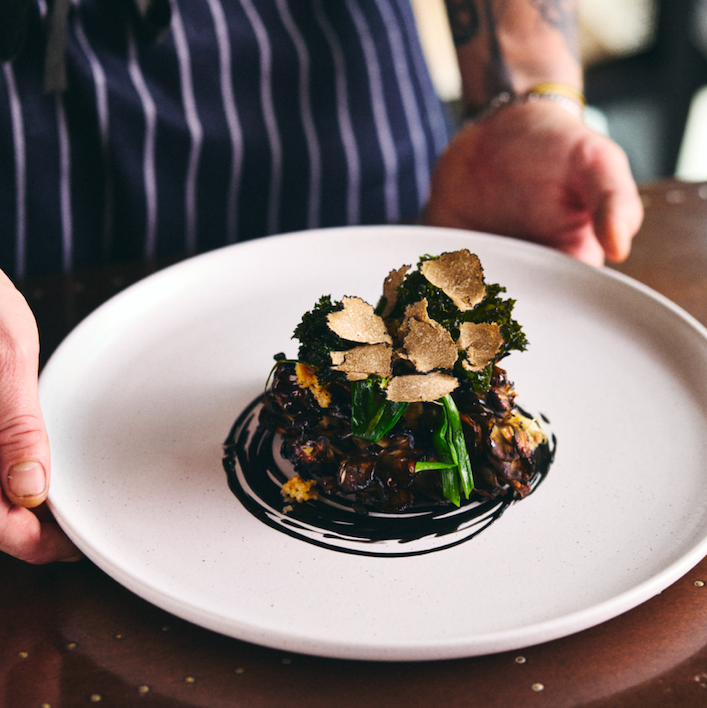 These dishes will be served alongside a 400-strong wine list with an emphasis on organic, biodynamic and sustainable production. Personally curated by Kent, the collection champions those producers who are passionate about the land they cultivate and who make wines that typify the unique character of their location. Wilding's approach to pairing is consultative and flexible, putting enjoyment first, with 50 wines available by the glass, including 10 on tap, plus a further top end list available from an enomatic dispense system.
Wilding's ethical sourcing ethos is carried across the entire menu, with all meat brought in from Lake District Farmers, which was established to create a sustainable future for fell farming in Cumbria, and all fish and seafood coming from suppliers championing responsible fishing practices along the UK coastline. Fresh produce is delivered by a network of independent growers and producers, while charcuterie is sourced from Oxfordshire-based SaltPig Curing Company, all made using whole, rare breed, mature pigs.
Kent Barker, owner and wine director of Wilding, commented: "I couldn't be more excited to welcome Michael and Ben to the team, as we look to elevate the menu to match our exceptional low-intervention wine list. Michael and Ben are a tried and tested partnership – they each bring their own personality and cooking styles to the kitchen to create something even greater than the sum of its parts. Wilding is the culmination of a lifelong journey for me, and I feel we can now deliver the full realisation of the Wilding concept; re-wilding the dining scene with a refined, indulgent and fun experience built around the very best sustainably sourced wine and food. Between Michael, Ben and myself, we have a unique set of skills and knowledge, and we hope to add something truly special to the Oxford dining scene."
From Wednesday 30 August, Wilding will be open Tuesday-Saturday each week, from midday-11pm on weekdays and midday-9.30pm on Saturdays.
Reservations in the restaurant can be made from midday-2.30pm and 5.30pm-9.30pm on weekdays and midday-9.30pm on Saturdays. Diners can book via www.wilding.wine.