March heralds not only International Women's Day on the 8th but also Mother's Day on 31st. OX favourite, Bianca Elgar, has created a new campaign in celebration of all the women in our lives: strong, independent, funny, wise and beautiful. It's currently showing on Bianca's website and social media and features three generations of Oxford residents.
Bianca comments, "I couldn't be happier with these images. I don't want sultry, posing archetypes, I want pictures which celebrate joy, warmth and friendship because these are the things which make us feel good about ourselves, and that is the way in which I want to show my designs. What really comes across is the chemistry between all three of these fantastic women – we had an absolute ball on the day and it shows!"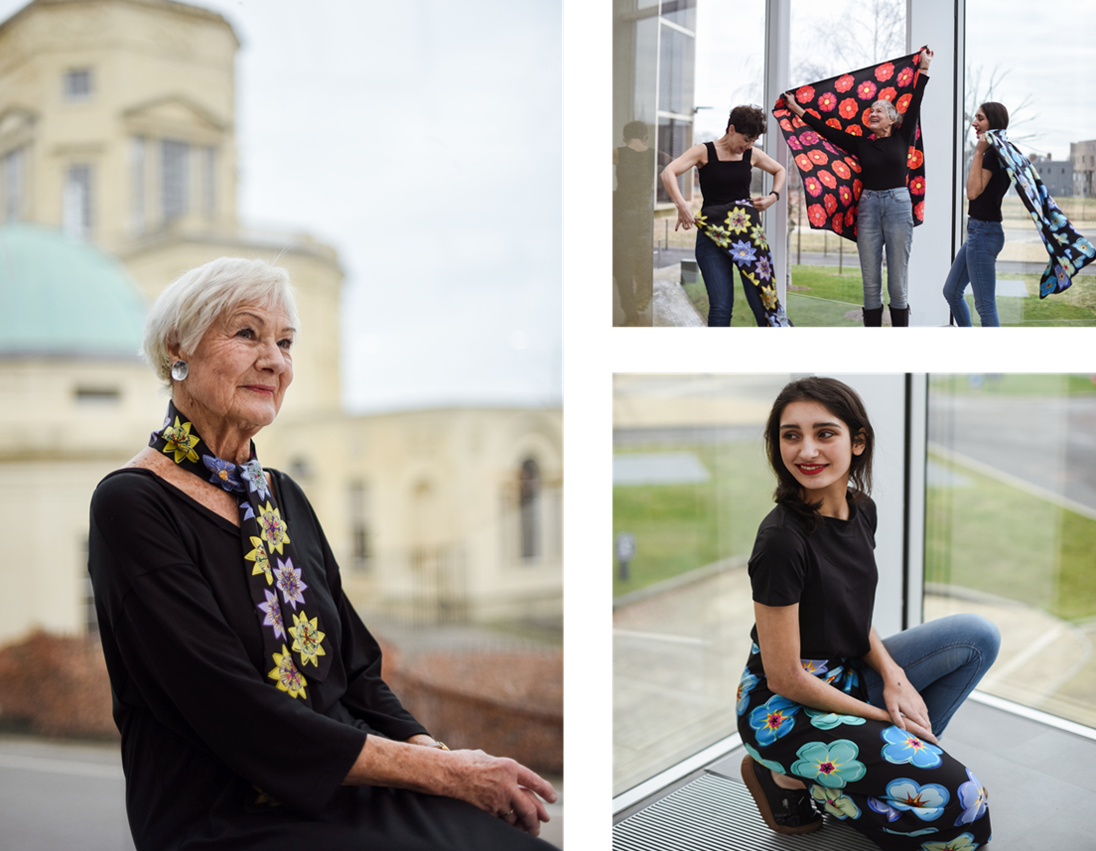 As part of her campaign, Bianca has created a choice of exclusive gift sets for Mother's Day (£60, available at biancaelgar.com). Each set comprises one of Bianca's luxurious silk skinny-scarves (in a choice of three prints from the award-winning Language of Flowers collection) and is paired with a coordinating set of Carissas; versatile, modular, magnetic jewellery cleverly designed to be used as a scarf fastener, a brooch or as earrings). Available in Winter Rose print, paired with red Carissas, Forget Me Not print with sky-blue Carissas or Passion Flower with violet Carissas. All hand-wrapped in Bianca's exclusive gift wrap and including an additional free gift – a magnetic LOVE postcard.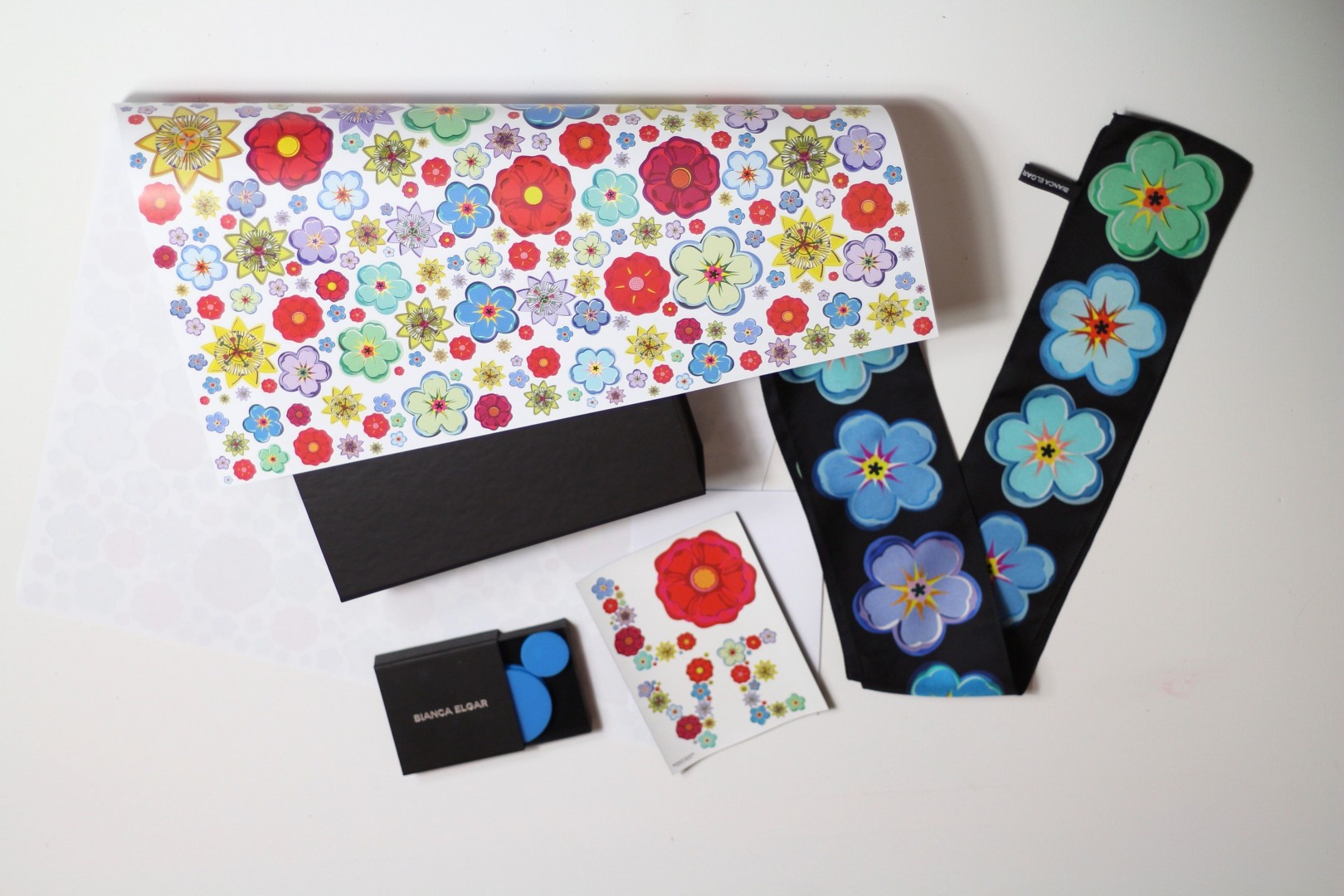 WIN!
We have a set to giveaway to one of our readers. All you have to do is tell us which iconic Oxford location was used for the celebration of women shoot.
Email your name, contact details and answer to competitions@fyne.co.uk. This competition closes 25 March 2019.
Terms and Conditions
Prize cannot be exchanged. Winner is selected at random from correct answers. Judge's decision is final. No correspondence will be entered into.
By entering one of our competitions you consent to your details being shared with event organisers/competition partners. You also allow both Fyne Associates Ltd, the publisher of OX Magazine, and our competition partners access to your email address for both administrative details and special offers. Any personal data will be used solely in accordance with current UK data protection legislation and will not be disclosed to any other party without your prior consent.
For any data enquiries, and if you'd like to see our privacy policy, contact Toby Hambly tobyh@fyne.co.uk