Certified by the Global Organic Certified Textile Standard (GOTS), woven textile design company Mungo produce a range of fabrics, throws, towels, kitchen linen, cushion covers and apparel that make us want to fill our houses with natural textures and the traditional designs evocative of their home in South Africa.
With sustainability, traceability and ethical production at the heart of the brand, we spoke with Creative Director, Tessa Holding to find out more.
How would you describe the Mungo aesthetic?
Mungo designs are created with a sense of timelessness in mind. Products with enduring appeal, made with well-constructed weaves and long-lasting, high quality natural fibres.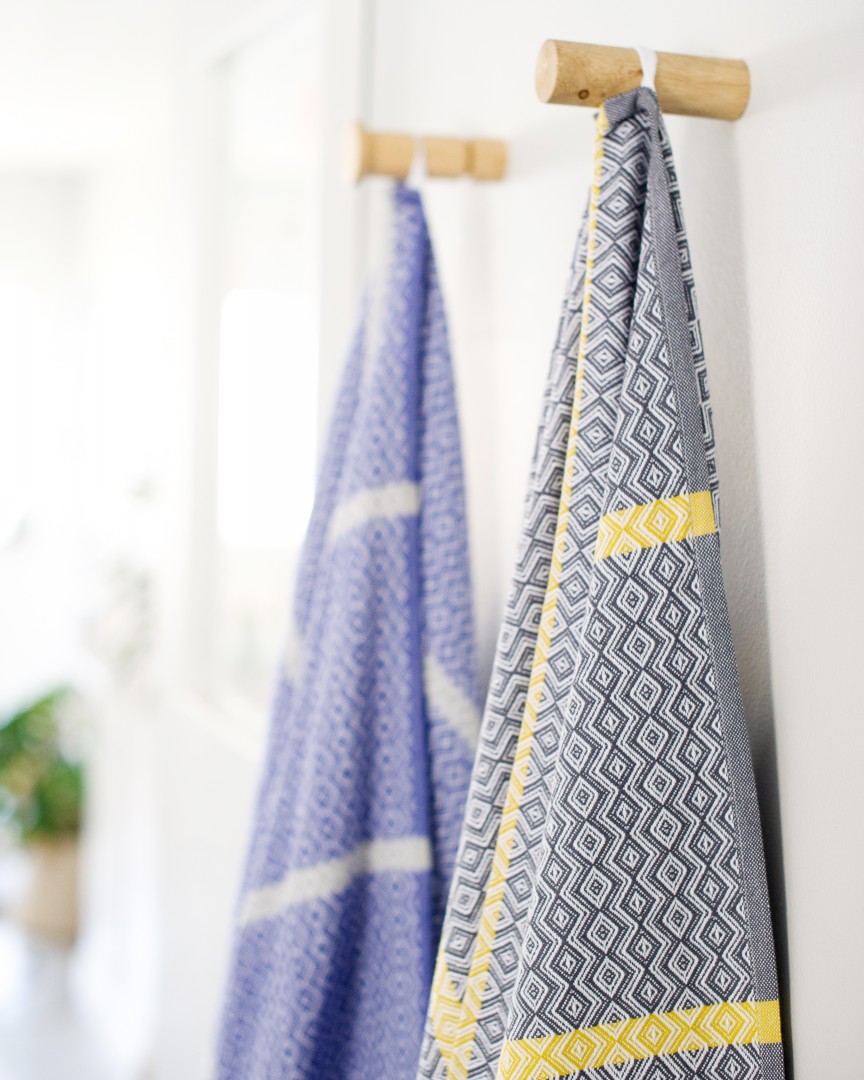 What inspires your designs?
Mungo designs aren't driven by colour forecasts, trends or seasonality. Designs come to life organically, from moments of creative inspiration. Or through assessing what products could complement the current range, or yarn colour availability.

Mungo products are created to last; of an heirloom quality, and so it goes that the styles should endure too. That being said, everyday classics are refined, paired-back designs are complemented by bolder, more eclectic experimentations with pattern and colour.

…and your colour palette?
Our colour palettes vary depending on the range, as we believe each collection has a distinct personality and story to tell. Our colourist is particularly skilled in bringing together contrasting and harmonious colours that accentuate the intricate weaves and texture of the cloth.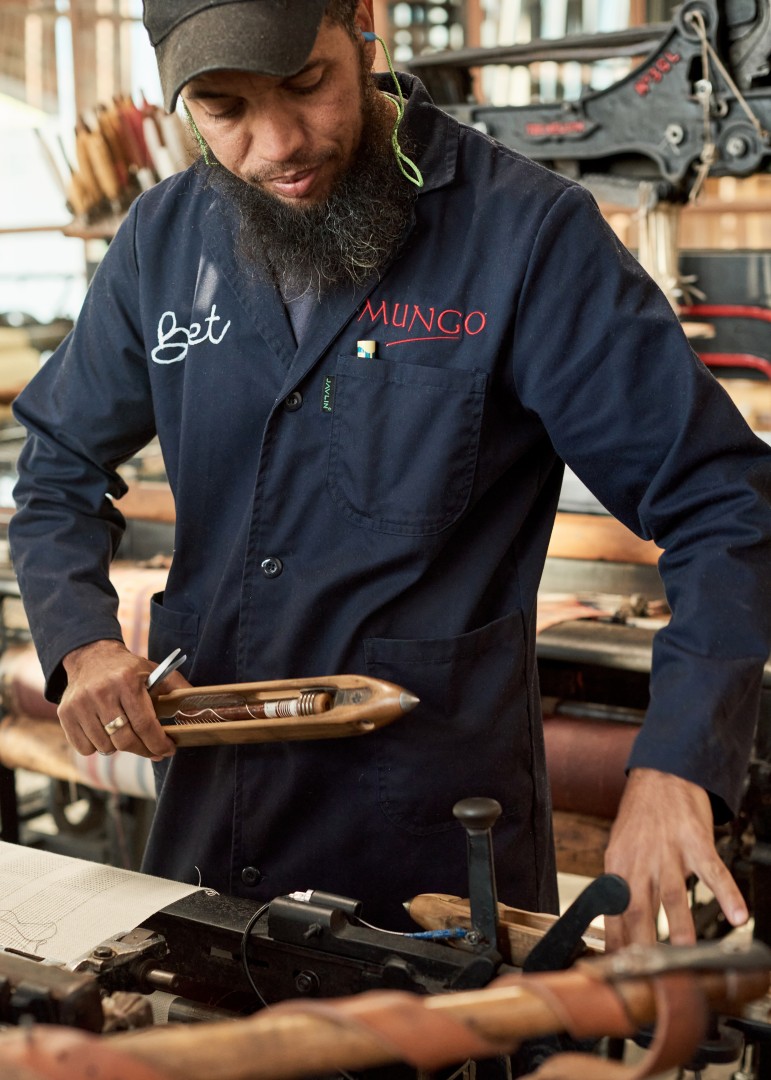 Can you describe some of the traditional methods you use?
Mungo makes use of traditional weaving techniques and technology to create a contemporary product. At our weaving mill in Plettenberg Bay, South Africa, we have a cross-section of weaving technology that spans from pre-industrial era to mid 20th century.

Our two Lancashire looms are the oldest in our collection, dating between 1840 and 1980s. Our domestic Hattersley loom is from the early 1900s. These are shuttle-operated looms, uniquely able to produce textiles with a non-fraying, naturally finished edge known as a true selvedge. Alongside our older looms, we have a collection of Dornier machines.

In addition, many of our designs are based on traditional weaving patterns. We have a number of antique pattern books at our mill, collected over the years by our founder and Master Weaver, Stuart Holding, from which we draw inspiration. Our historic Cloverleaf Tablecloth, Juno Throw and Willow Beach Towels, all draw from these heirloom designs.

Tell us about the construction and design of the mill – it looks like a fantastic meeting of form and function.
Someone once described the Mungo Mill as a 'cathedral to weaving', and perhaps this is a fitting way to see it. It is a space designed to be functional, housing our full-scale production, with our planning, warping, weaving, cutting, sewing and finishing, dispatch and export, all done under one roof.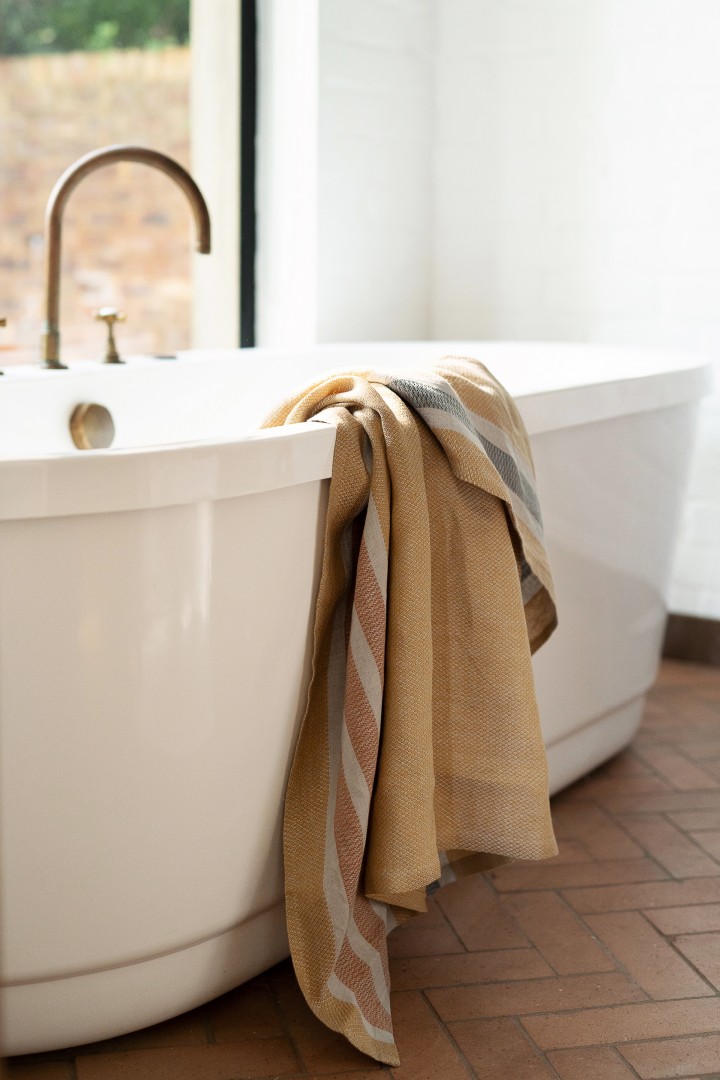 How do you go about building sustainability into the brand?
Mungo's approach to sustainable design underpins the full scale of production, right from the inception of design to the finished product. By weaving with high quality natural fibres, hard-wearing weaves and enduring design aesthetics, the idea is to create a product that lasts; to be treasured year upon year, rather than destined for landfill or seasonal replacement.

Mungo uses 100% natural fibres, including cotton, organic cotton and OEKO-TEX-certified flax linen. These are fibres that feel better, last longer and are better for the planet. Our weaving mill in Plettenberg Bay is the first and only, GOTS-certified mill in South Africa – a certification which assures credible, sustainable and ethical land and labour practices along the entire supply chain.

Alongside a sustainable approach to production, Mungo believes strongly in the importance of transparency. Our mill is open for public view, seven days a week, and is a space that not only espouses our commitment to transparent production, but which aims to bridge the gap between product and process.
How would you go about incorporating Mungo designs into the average British home?
Our range includes textiles for bath, bed, kitchen and table, each designed to elevate the everyday in any home.

Our signature flat-weave towels have become beloved the world over, and are a great addition to any British home. Absorbent and characteristically lightweight, Mungo towels are suitable for year-round use; as compact travel companions for the summer holidays, and absorbent bath towels that dry quickly once hung up during the colder months. Our range of blankets and throws are also beloved home additions, woven with 100% cotton and unique, textural weaves to provide breathable comfort and visual appeal season upon season.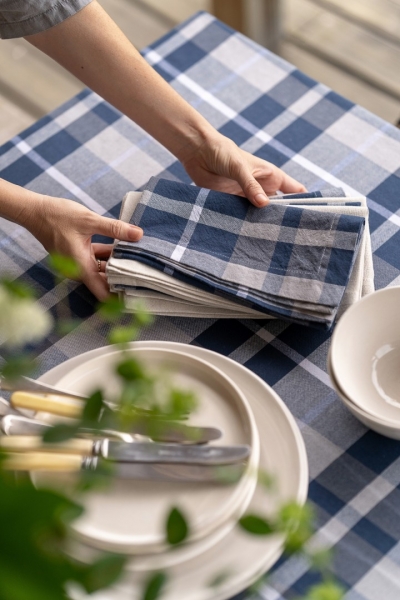 You've just introduced your towels to the UK market – what's next?
Our primary goal is to establish Mungo as a trusted and renowned name in the British home textile industry. We recently had the privilege of exhibiting at the Chelsea Flower Show, where our products were received with great enthusiasm and positive feedback. Building on this success, we are actively planning to make our participation in the show an annual event, allowing us to showcase more of our range and connect with a wider audience.