Brodsky Quartet: 50th Anniversary Celebration
29 May, 6pm | Sheldonian Theatre
To celebrate their 50th anniversary, the Brodsky Quartet have brought together a typically thoughtful and varied programme that mixes up musical styles and eras. The programme includes two Shostakovich string quartets; the Quartet's recordings of all the string quartets by Shostakovich earned them the prestigious title of 'Artistic Associate' at London's Kings Place so these works, ending each half of the concert will provide a fitting flair to finish the evening.
Book Now: https://bit.ly/MaOBrdQrt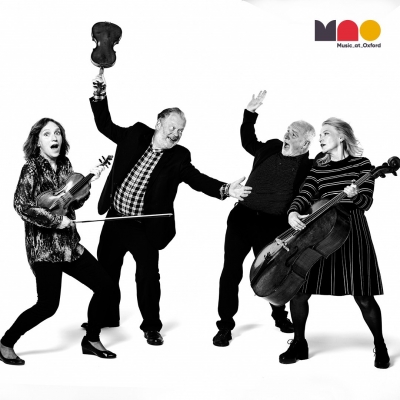 Engegård Quartet with Nils Økland

11 June, 6pm | SJE Arts

This exciting programme interweaves folk and classical music seamlessly. The Engegård Quartet, known for their fresh and engaging interpretations of the classical string quartet repertoire, are also committed to exploring and showcasing the musical traditions of Scandinavia. ECM artist Nils Økland is one of the finest performers of the traditional Norwegian hardanger fiddle, finding inspiration in folk, improvisation and classical music, and integrating these different genres in his very own musical universe. Økland and the Engegård Quartet explore this landscape together to bring us a unique experience.

Book Now: https://bit.ly/MaOEQNO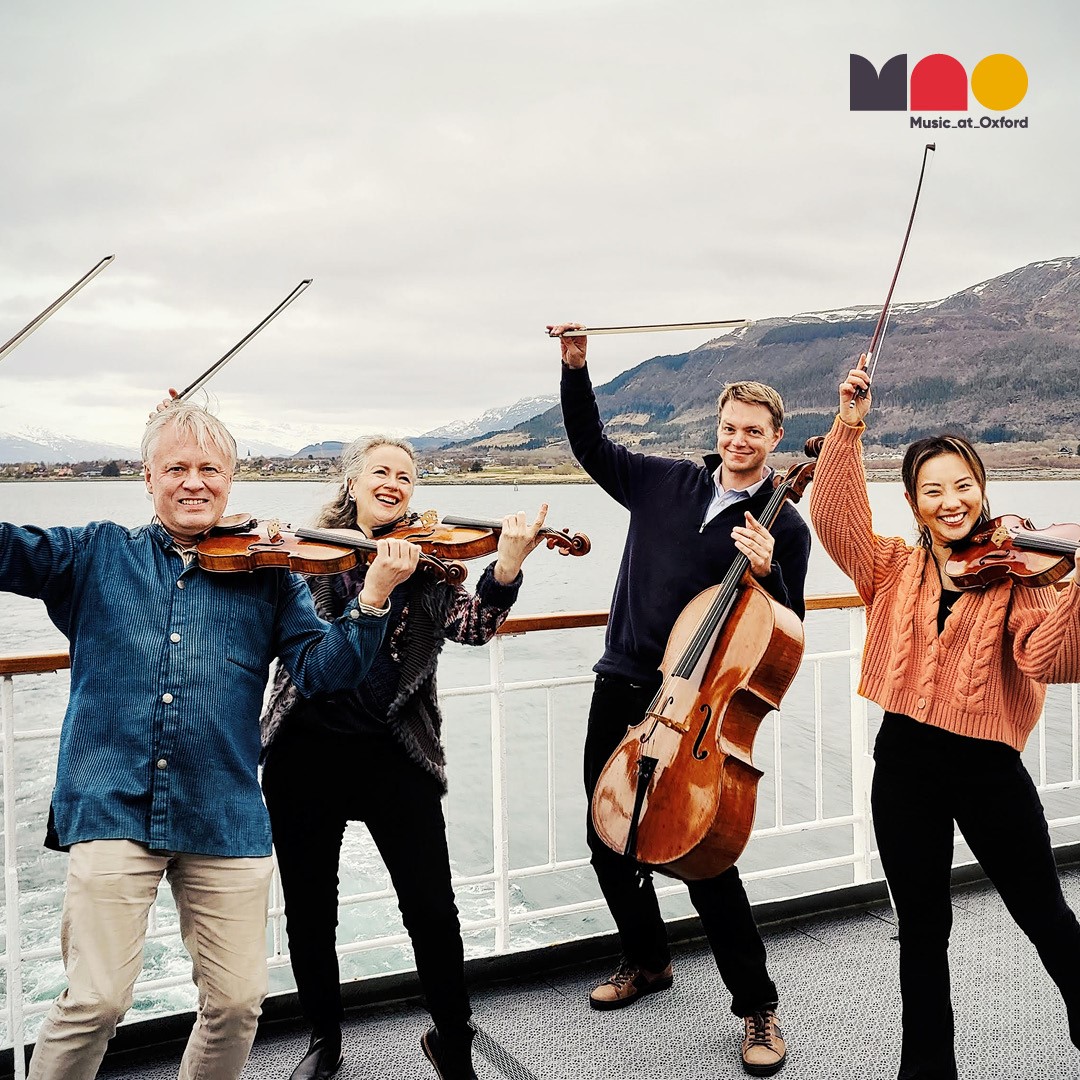 Bach's Doubles and TriplesRachel Podger, Irish Baroque Orchestra
29 June, 7.30pm | Sheldonian Theatre
We are so pleased to welcome Baroque specialists the Irish Baroque Orchestra for their Oxford debut with internationally renowned violinist, Rachel Podger. Presenting a programme of 'Bach's Doubles and Triples', Rachel and the orchestra will perform concerti that showcase different combinations of instruments including the violin, flute, oboe and harpsichord. The programme starts with a contrapuntal tour de force and one of Bach's most successful works, his Concerto for Two Violins in D minor BWV 1043, and ends with his Concerto for Three Violins in D major BWV 1064R, originally written for three harpsichords.
Book Now: https://bit.ly/MaO-RPIBO