The UK has no shortage of exemplary beauty brands and the industry contributes some £2 billion to our economy. Here are five of my very favourite British make-up brands; each of which has carved its distinct reputation for producing what can only be described as infallible make-up – the lipstick which makes you feel seductive, fresh, sharp, glamorous or invigorated depending on your need at the time; the colours which bring joy to your heart or subtlety to your features; the range you find yourself returning to again and again.
Charlotte Tilbury's range is infused with Tilbury's own very personal brand of expertise, sexy insouciance and don't give a f***ery. There are genuine innovations in the collection; I will bang on about Flawless Filter, £34 until the cows come home which I can only describe as making you look like you have your own lighting, casting you in the most flattering glow imaginable. I also love the lipsticks, £25, (shout-out to Bitch Perfect my ideal nude, and Tell Laura, a vibrant almost-red-but-actually-orange) which in their satisfyingly hand-heavy rose-gold tubes make fabulous gifts. I'm in danger of using up my word count and I haven't even got on to the eyes, so will simply implore you to snap up on of the Face Palettes, £49, described as an Instant Look and each of which contains highlight, bronze, blush and three eye shadows all of which work in beautiful cosmetic harmony.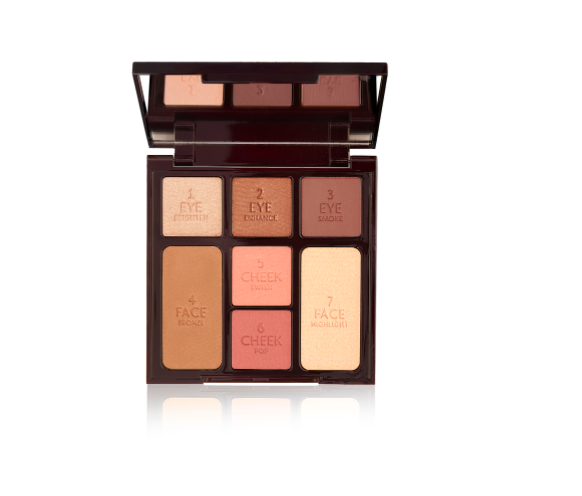 Stoned Rose Beauty Instant Look In A Palette, £49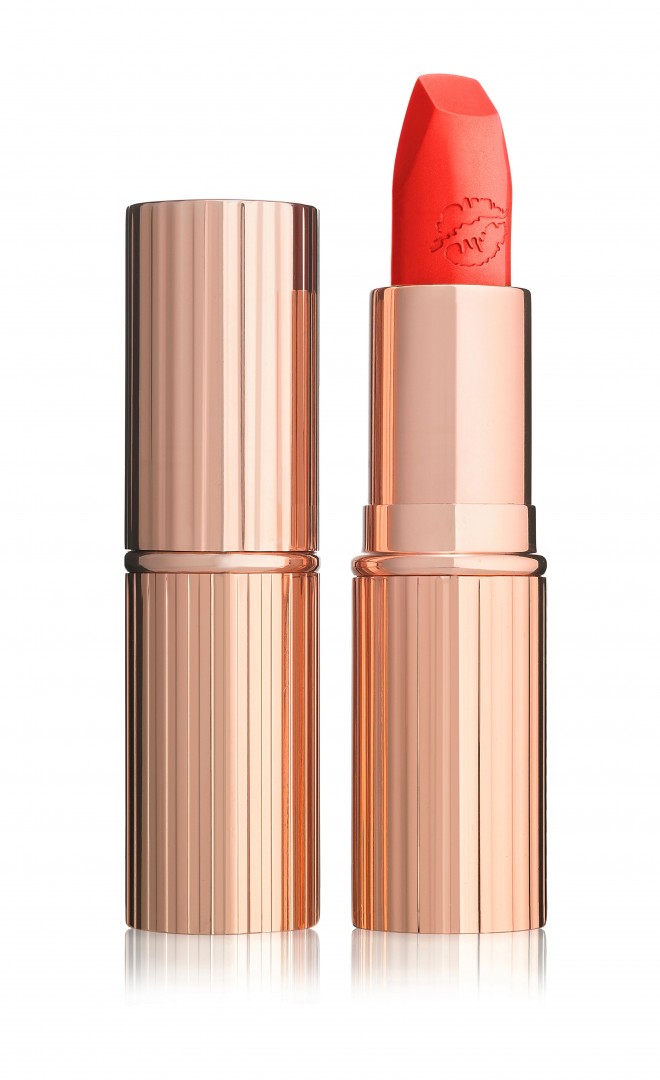 In contrast to the A-List glamour of Tilbury, Daniel Sandler's collection of make-up must-haves is one of quiet consideration. Sandler is no less an icon of the industry: after training at the London College of Fashion he went on to work with Mary Quant and his career has seen him working across the globe on runways, top fashion titles and multiple television appearances. After a stint as UK brand ambassador for Bourjois, he launched his line of products, the star of which is his Watercolour Blush. If like me, you spend any of your time online browsing beauty forums you will hear his name invoked in much the same terms as people might urge you to check out that new thing on Netflix which is currently flying under the radar but which will soon come to define the next must-watch (Schitt's Creek, Stranger Things, you know what I mean…). The brand's reputation was cemented by the Watercolour Blush, £16.50, a liquid medley of lightweight, silicone-based variations of natural-looking colour to invigorate and define even the most pallid face, in fact, I'm increasingly of the opinion that blush should be considered the desert-island pick of make-up products. Sandler's range blends like a dream and the breadth of shades and tones ensures full inclusivity. There is significantly more to the brand than blush (although it would in itself suffice to earn space on this page) the lipsticks are equally effective and the award-winning Invisible Veil Blotting Powder, £22.50, is second-to-none at reducing shine without making your face look dull.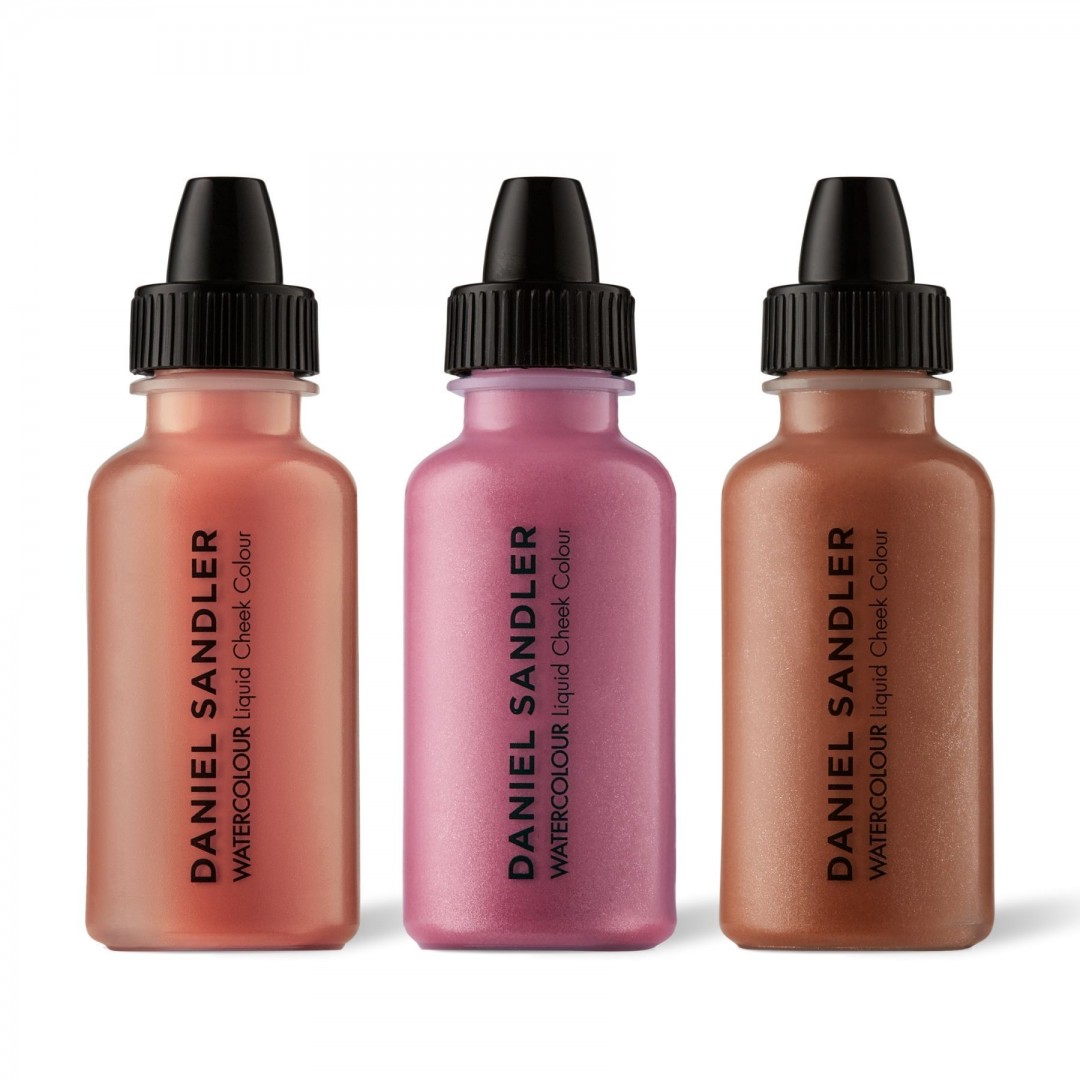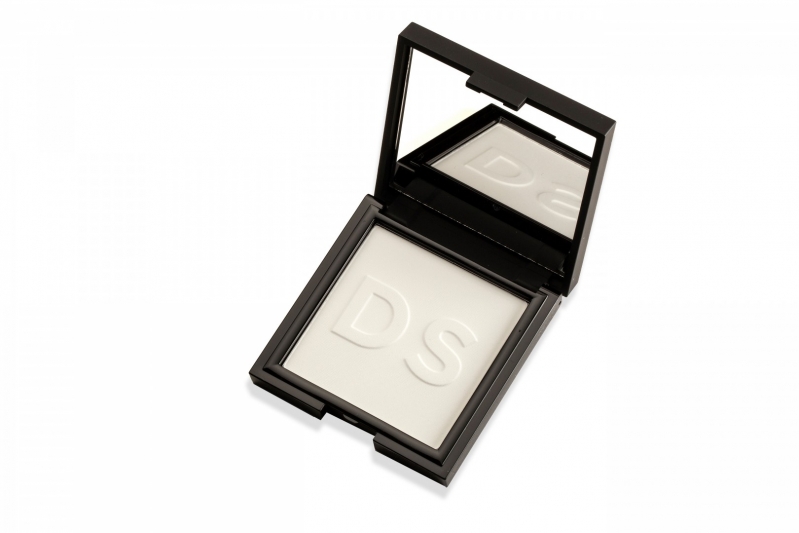 Invisible veil blotting powder £22.50
All snobs look away now, for next up is Barry M. I flipping love this brand which first earned its place in my affections with its ground-breaking pots of pure pigment: Dazzle Dust, £4.59. All the colours my teenage heart yearned for could be found here and the nail colours were just as electrifying. Priced perfectly for a pocket-money treat, some thirty years on I still find myself deliberating at the Barry M concession in Boots on a Saturday morning; as gratifying as a browse in a sweet-shop. And the products just work so well. Their recent Illuminating Primer, £6.99, has earned its place in my make-up bag (love the choice of cool or warm one, such a simple idea and so well done), I've consistently got at least twelve of his nail polishes, £3.99, in my drawer (to satisfy any colourful urge), and the intense brightness of his eye and lid-liners lift my spirits when I need to step away from my customary blacks and browns. There's a motto in my family, which I appreciate may be pretty meaningless to many, but is relevant here: you never meet a bad Barry and I've certainly never encountered a duff in this always-on-trend, cruelty-free range.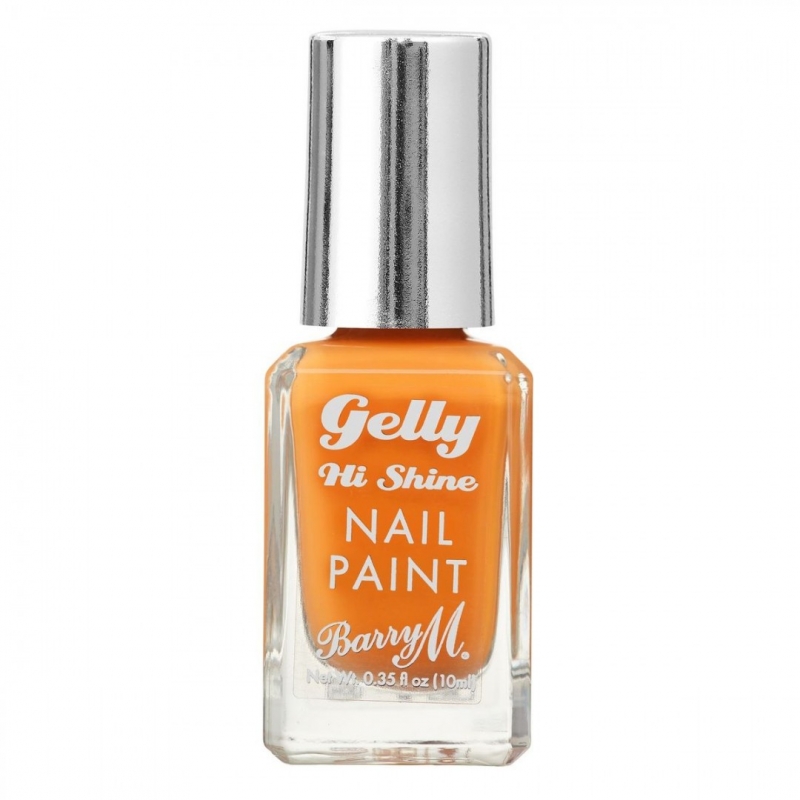 Nail Polish In Mandarin £3.99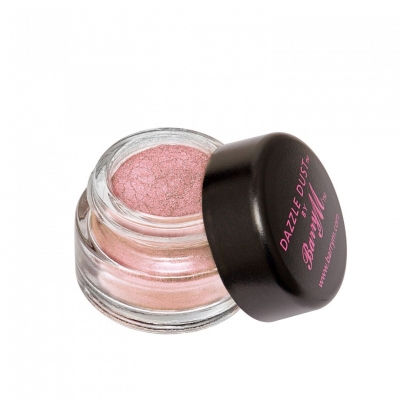 Dazzle Dust Rose Gold £4.59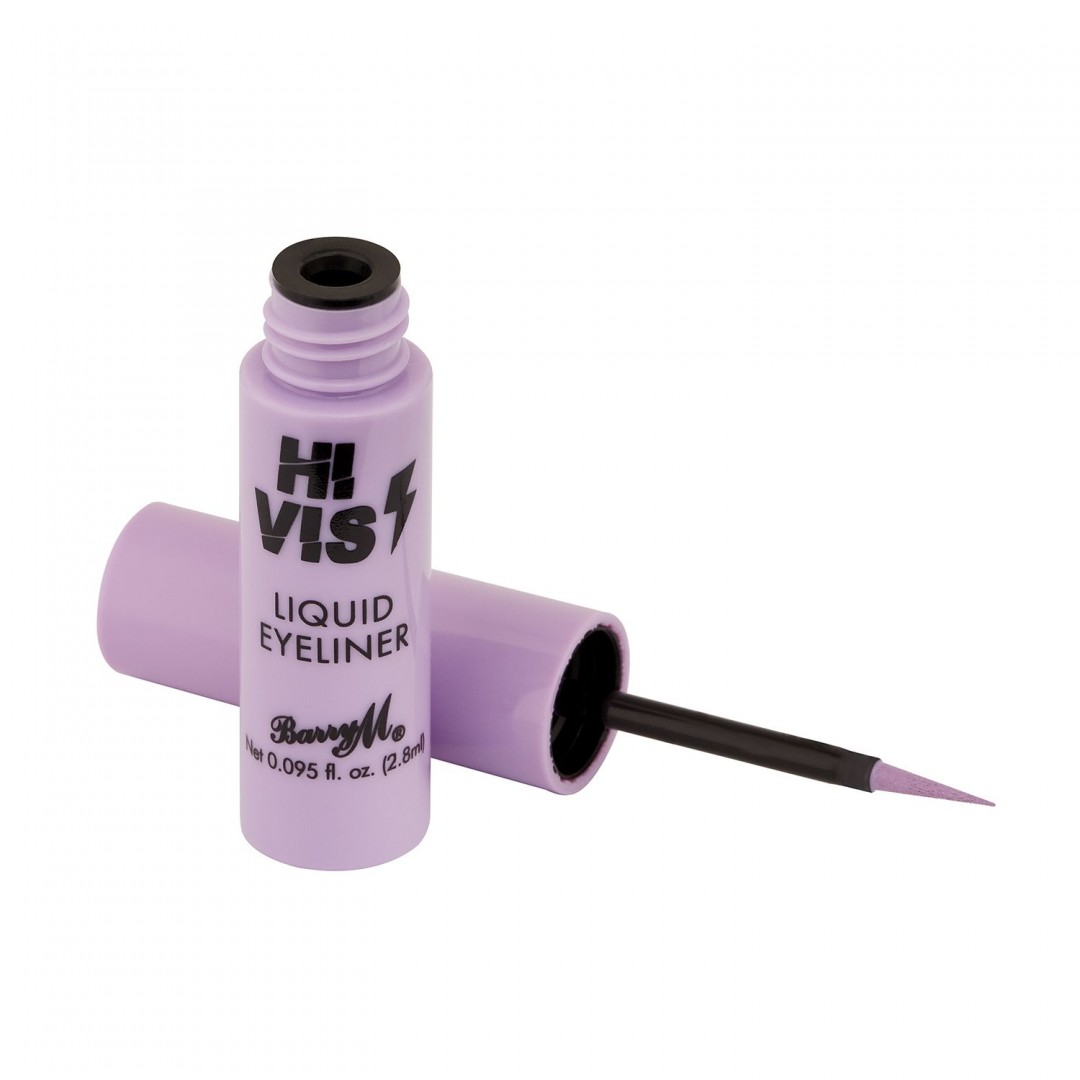 Hi Vis Liquid Eyeliner £4.99
I laboured for some time under the misapprehension that Illamasqua, whom I first came across whilst gliding through Selfridges over-worldly Beauty Hall, was an Italian brand but no, they are as British as a Sunday roast and just as unequivocally desirable. They proudly position themselves as champions of the subculture, with an appeal that transcends self-appointed social groupings; emo, goth, raver, metalhead, skater, glamazon or basic bitch, each will find something to delight. Palettes of killer-colour combinations tempt across the spectrum (around £39); from ubiquitous rose-gold tones and on-point neutrals to enticing primary and neon shades. Brushes and tools operate at pro-level, and there is no face that can't be artfully constructed using their many base, bronze and blush options. I rely on the Beyond range (especially the Liquid Foundation, £33, and Highlighter, £24) to bring my face into focus on days where natural just ain't cutting it and I need a little help to restore vitality and lustre to my skin. I've also had my entire relationship with contouring transformed by their Gel Sculpt Stick, £18.75, which is drawn on crayon-like to shape, chisel and define the face then to be blended in with nothing more taxing than a fingertip.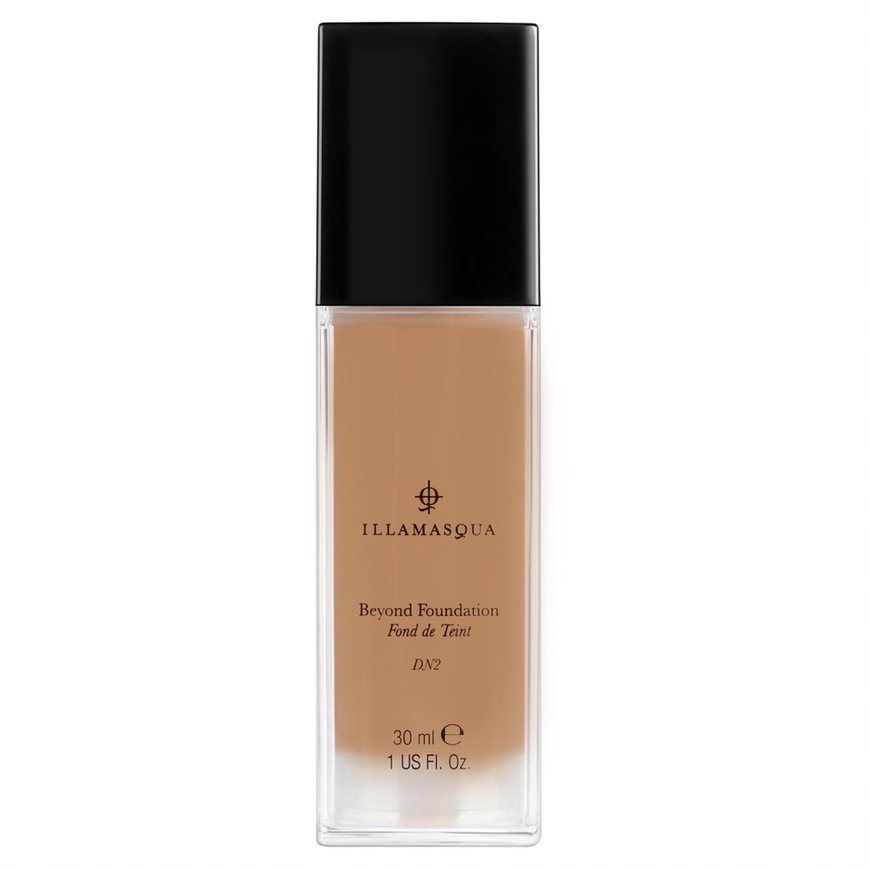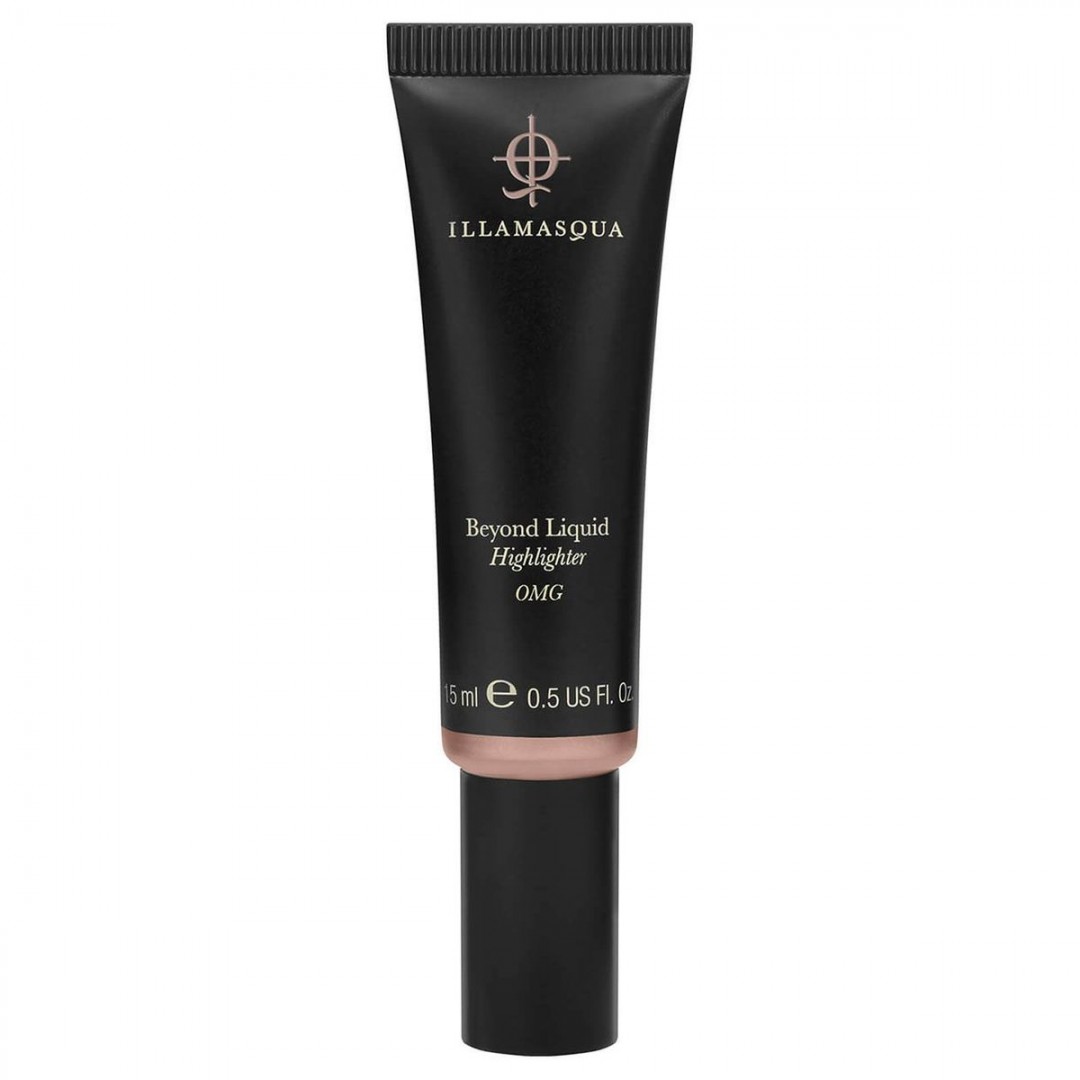 I don't think it would be too much of a stretch to credit Ciaté London with being industry disruptors since launch in 2009 their innovative approach to beauty has seen the launch of first-of-a-kind Glitter Flip lipstick, £17, which transforms from matte to a glittering 3D, and their beloved Stamp and Drag liner, £15, which contains a perfectly wing-shaped stamp of colour on one end, and a precision liner of the other. And, any brand offering Miss Piggy-themed kit is onto a winner in my book: in terms of iconic divas, Piggy is the OG. However, it is their nail range that I love the most. The colours and textures on offer are truly the stuff of dreams, and I mean that literally; from mermaid to vamp, they have it covered. I'll come for the colour but stay for the nail art, something I used to file in the nice-but-not-for-me category of beauty bounty. Ciaté have convinced me otherwise. Their Cheat Sheet stickers, £16, kept my spirits up last summer, as I experimented with the first one and then a full handful of arty motifs adorning my nails. Next stop, Girl with a Pearl stick-ons, £5, lustrous nacre-like mounds to dot onto my digits.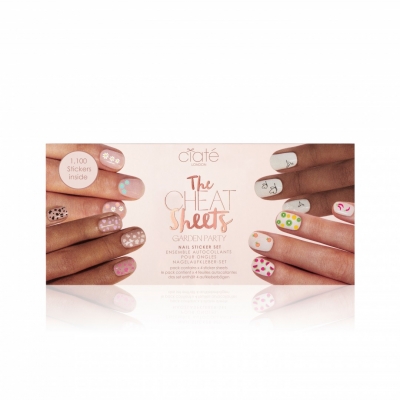 Cheat Sheets Stickers Garden Party £16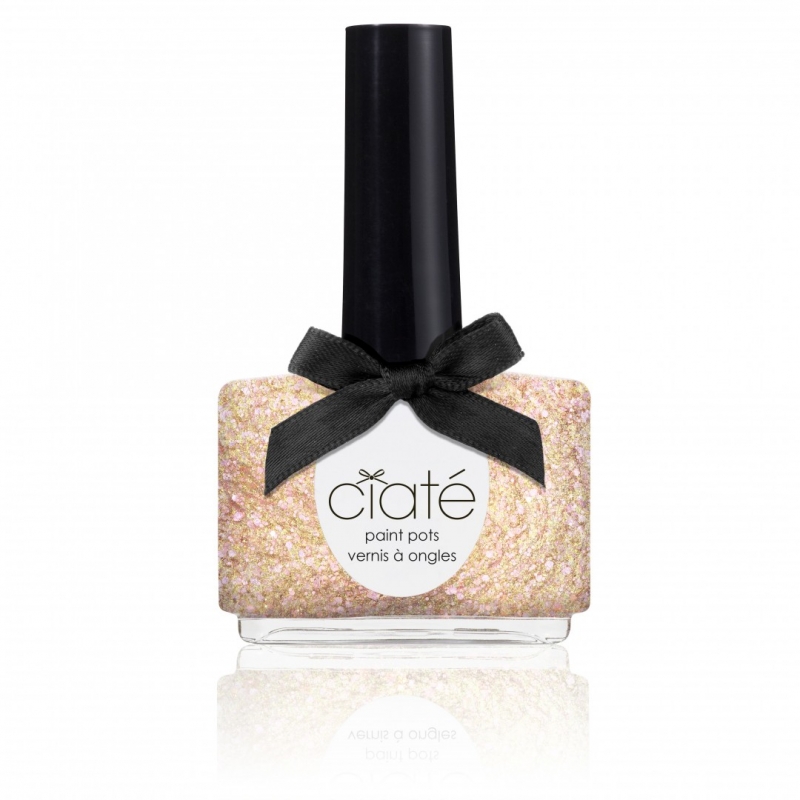 Nail Polish Antique Brooch £12